Misfit snags new look and support for Windows 10 PC and Mobile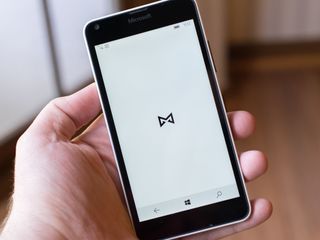 Misfit has updated its Windows app to support Windows 10 on both PC and Mobile, along with a new user interface revamp.
Image 1 of 2
The Misfit app is designed to work with the company's wearable fitness trackers like the Misfit Shine and Misfit Flash. Misfit was recently acquired by Fossil for $260 million. Aside from the UI refresh, Misfit declined to post a new change log detailing what's new and improved in the app, but if you do notice anything new, let us know in the comments and we will update the post.
Thanks to Tom for the tip!
Download Misfit from the Windows Store (opens in new tab)
Windows Central Newsletter
Get the best of Windows Central in in your inbox, every day!
Does it actually sync relibly now? Cause that would be noteworthy.

Yeah I'm really interested in this. Would love to know more.

That would be a plus, returned one I bought because of that issue

I have both a Shine & a Flash. I'll check out the syncing...that was its downfall in 8.1 for sure. When it did sync, it had issues with display the activity, basically, the old app was marginally functional.

I wonder if it actually works now.

Well, its not working great for me. Pair's fine, will even start the sync, with the lights flashing around the Shine. (So far so good) It never finishes syncing in the App...while the shine appears to be done and disconnected. Then if I try to bring the app up again, it either stays in a black screen or crashes. (Having said that...I'm on a (not very good) insider build, so that absolutely could be the culprit.)

Still Syncing... I'm on a Win Blu HD LTE

Just updated. It started to just sync the activity to my account - not even my Misfit device - then it crashed. Now when it starts up, I get the same result as @dorelse. Black screen for a couple seconds then crash. I'm on the latest production release, so it's probably not W10m

for one shining moment, it looked like the iOS app though, and I was (briefly) thrilled.

Yeap, the same problem on my Lumia 1520, it's closing with black screen just before the sincronisation start. Shame on them! Posted via the Windows Central App for Android

Well...mine just synced! I had to put some steps on the tracker (I'd given up on using it)...once it had data there...it synced, and my live tile is fliping with updated step counts, etc. Time will tell if this continues, but with some patches, it has the potential to be really nice.

Awesome, thanks for the update.

Did you just keep opening the app until it finally stayed open without crashing?

I'll have to try this out tomorrow on my desktop. Haven't worn my Flash in months after giving up on the 8.1 app. Misfit's hardware is great, their Windows support not so much. Hope this app changes that.

It's definitely more reliable than the old app. I can get it to sync to my desktop PC with a Bluetooth dongle almost every time I try. I haven't seen any sleep data over the past few days but that may be because I'm going to bed after the auto-sleep window.

Sync works for me now, but I had to remove my Misfit Flash and reconnect. At first there was a firmware update, then the connection works. But there's now another issue: Now my Lumia thinks, the Misfit Flash is a bluetooth keyboard (the keyboard language sign will be shown in the status line on top), so while the Flash is connected I cannot use any text input because the on screen keyboard won't open. Damn.
Windows Central Newsletter
Thank you for signing up to Windows Central. You will receive a verification email shortly.
There was a problem. Please refresh the page and try again.