MixRadio's universal app for Windows 10 in the works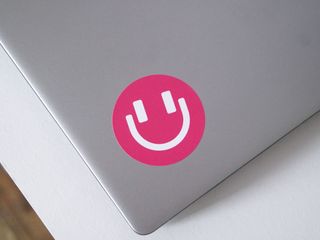 For those who go back to the Nokia and Windows Phone days MixRadio was one of the go-to apps on new Lumias. At the time, it was available in more regions than Microsoft's Xbox Music (now Groove) and offered a wider range of artists. Plus, it has a rather neat radio function for streaming music on and offline.
The status of MixRadio was never really in question as the last time we reported they were still very committed to Windows Phone. The question for many is whether or not we would see a universal app from them, after all their Windows 8 Store app was simply gorgeous.
Luckily we can report that it does look like one is on the way, but it still has some to gestate. In a Tweet response to a teaser they posted, MixRadio said that the Windows 10 version is being worked on:
Although hardly a slam dunk and being said in jest, we sure hope they are not kidding. MixRadio is not only a great service for many outside the U.S. but they tend to have great design principles too. We look forward to tracking this story for further updates.
Will you be using MixRadio for Windows 10 or have you moved on to another service?
Source: Twitter; via WindowsUnited.de; Thanks, Maurice, for the tip!
Windows Central Newsletter
Get the best of Windows Central in in your inbox, every day!
Daniel Rubino is the Editor-in-chief of Windows Central, head reviewer, podcast co-host, and analyst. He has been covering Microsoft since 2007 when this site was called WMExperts (and later Windows Phone Central). His interests include Windows, laptops, next-gen computing, and for some reason, watches. Before all this tech stuff, he worked on a Ph.D. in linguistics, watched people sleep (for medical purposes!), and ran the projectors at movie theaters because it was fun.
Creepy ass logo . . . still gives me nightmares.

How is it creepy? They are just upside down headphones.

Best logo of Nokiasoft since WP8.

That respond was just cool

This app reminds me of another wonderful app from Nokia - Nokia trailers.

Looks like red john smile

Lol a Mentalist reference xD

Still using, and very satisfied

Samsung is now hiving MixRadio inbuilt on it Galaxy On5 & On7 devices in India. I don't know why did MS sellixRadio. It could have used MixR to expand the availability of XBM to other regions. Posted via the Lenovo K900

Samsung is now hiving MixRadio inbuilt on it Galaxy On5 & On7 devices in India. I don't know why did MS sellixRadio. It could have used MixR to expand the availability of XBM to other regions. Posted via the Lenovo K900

Great... What about the Sonos Universal App... I know, wrong company/forum...

Rofl. They're hilarious.
I can see their humorous persona by app icon itself. Waiting for UNIVERSAL app.

Hope their devs just don't starve in office before it's finished :D

I guess they will have to survive on stale pizza if they take to long.

Question is, will it be truly universal and be on the xbone?

As soon as it releases am gonna subscribe to it. No other music app is comparable in windows mobile in India

Yaa... Bt i think they have stopped the subscription world wide... Now we cant download music from mixradio... Only streaming and offline mix are available for download and that to we need to refresh it every 20 days

Yea, I've been waiting for the promised updated sub model. It is taking forever. I may end up going with someone else if they don't get it sorted out soon.

Its 30 days. 29 really though counting that current day. Posted via the Windows Central App for Android

Yeah account doesn't work anymore

Please please come soon! I use it every day. A revamp is much needed

Yaay. Have been waiting good this for so long .
Hope Photosynth is in works too

Photosynth App was sacked by MS. You will have to use the desktop application. :(

Actually you can use the mobile site: https://photosynth.net/preview/

Then you can pin the website to start, and you'll get the icon!

hey i didn't know there was a desktop application for this. have you used their application? please tell me one thing after stitching the photos with photosynth application, can i view them on my mobile?

Finally got some good news on mixradio... I thought they just forgot abt windows phone

I like it and if I can use it on my pc, phone and xbox they can count me in

I would love to use mixradio again. Currently, it doesn't work on Windows 10 mobile. Pandora is good, for now, but I'd rather support a company that desires to make a universal app for windows 10.

I use MixRadio almost daily and I'm using windows 10...

MixRadio works on WP10 for me although the offline feature is bugged out and creates dead duplicates.

Not totally true. They just recently updated their website where you can register and listen to mix radio via web. Registration was not avalanche on web until recently I also emailed them and they are bringing back the subscription model and high quality steaming. The standard quality I get today bugs the heck out of me. To much clipping in some songs

I can't use it too and I'm using win8.1, error in loging my acct and can't play any mixes

If you are logging in via Nokia account, is been discontinued for nearly a year now. You need to register on MixRadio website. It syncs you playlists with ios and Android, but not WP yet

i'll try to register on their site. Thanks!

I would love to have that again. I still hate Microsoft to sell that beautiful service.

Awesome! Love the tweet too.

RIP Nokia. For everyone outside the US, it's still weird to think that Nokia no longer makes phones :(

It's weird for some in the US.

Americans miss them as well settle down

Nokia will return, unfortunately only as Branded Android phones. Shame the Americans and Microsoft don't understand Nokia quality.

Not only brand. Nokia will design and lisence technology as well.

Hmmm.. I thought they are gonna kill this app also

Please ask the idiots at Mixradio to activate login and purchase of songs for users in India. Never heard of a company ignore customers wanting to pay for their products!!

It's got nothing to do with ignoring you. In India or anywhere else. When the company split from Microsoft it had to look at rebuilding its monetisation model from scratch. We reported this months ago. What the future holds for it, we don't know right now. But they're not "ignoring India" or anywhere else.

You want a service back that many enjoy and you call them idiots, while asking others to speak for you?

MixRadio is now company that belongs to LINE corporation and LINE team needs to set deals and prices for all the songs and their certification. After finishing it they could be back with their purchasing schemes.

I used to use this everyday until I couldn't sign in anymore and sync my favourites and whatnot across devices.

same here. The universal app will fix this I expect!

I use MixRadio daily, really enjoy this app. My Lumia 2520 tablet comes with a full version (not just 30s preview), it is really great. On my Lumia 630, I spent hours on this app every week. I don't mind if there is no official FaceBook app for windows phone, but I will if MixRadio is gone.

I lost it after going to Windows 10 and then hard resets or iso builds. I envy anyone who still has it working. Wonderful discovery app and easy, fluid interface.

In Win10Mobile app store, if you check your library, you can find any previous app you used. That is where I installed my MixRadio.

When I tried to install it that way it didnt work saying that was not available =/... Thats the reason I came back to Wp8.1

I don't get it. How is it that MixRadio works for some people and it doesn't for others ? I have a 720 and I can here only the initial part of each song...

Great app! I still use it every single day! Looking forward to it being on 10 and universal..

Yessss!! I miss Mix Radio so much. Glad to see it in the W10 train.

Done downloading, i miss this app, my favorite music player. :D.

waiting to be a beta tester (:

Sounds awesome! Looking forward :)

One of my favourite Mix Radio!:*

I really like this app and have been using it more recently. Looking forward to the universal update.

Ohh my god.. I can use mix radio again. Really love it. In Windows 10 current mix radio was slow and it wasn't available.

Yes! I always wanted to use Mixradio in my PC! :)

The "new" MixRadio on Android has Advertising, so it won't be the same like on your WP 8 Devices anymore.

Ya never know, maybe they'll give us a deal...lol

Perfect! Many good news today!

Samsung has launched a new series of smartphones which has mix radio built in. Once a windows phone exclusive now available for competitors.

It's been available on Android and iOS for months. Ever since they left Microsoft and joined Line. And it's now on Tizen. Awesome company deserves success.

Can't wait for it to be ready! Please hurry up!

This was one of the features that convinced me to keep in the ecosystem... Wish them the best

Raise your hands if you used MixRadio for the unlimited music downloads. Posted via the Windows Central App for Android

Unfortunately, RadioMix works better than Groove. I had suggested to MSFT to keep it and work with it.

MixRadio, When Windows got its Groove back.

@Darkurious. Your not the only one.

I miss Mix radio i cnt wait

It should be free to download songs

Just updated to 10 preview. Was so relieved that mixradio was still working. Had to chuckle given groove or the old music app won't load.

Why to purchases passes for just downloading the songs instead we can get them free.

Their auto-playlist built from artists and tracks I've favorited is absolutely the best - it somehow manages to understand things like, though I'm a big Bob Dylan fan, I don't like folk music generally and though I like nine inch nails, I don't broadly care for industrial music ... my tastes can be a bit eclectic and trying to tell services like Pandora or Slacker radio to make a mix from my playlists generally leads me wanting to skip tons of songs. But after a bit of training, MixRadio felt like it really understood my tastes and provided the best damn music discovery service I've ever used. The downsides: I can't login on the win8 app anymore, and the while the service does a great job learning from my 'likes' and 'dislikes' ratings, it never (like, ever!) replays a song I have 'liked' which I find odd. Hope they address these two things for the Universal app and I'll be a happy listener!

Nice move ! Vite vite ! Posted via the Windows Central App for Android

Why is mixradio not available in india on android???? Posted via the Windows Central App for Android

You can try downloading the beta version by signing up, it works great but can only download offline mixes no way of buying songs.

I use both Mixradio and Spotify

MixRadio... What a time waste te develop that

best music app ever ! my favorite all the time..was little scared about to be pulled down when ms sold it..but great to see that they still consider windows 10 as great platform !

I found MR's predictions to be nowhere near as good as Pandora. If all my artists are singer-songwriters, why would you give me Justin Timberlake???

Brilliant on Android, as Groove is too US centric for most users.

But lots of features are missing when you compare it to the glorious days of Nokia. It had unlimited music download subscription, carrier billing, awesome regional music support, great prices for music you wanted to buy, way of downloading higher quality music through websites if you bought the songs and great music discovery. The android app is kind of limited but then the WP8 version is too. I really miss what this app stood for when Nokia was in charge, hoping line doesn't mess it up.

Awesome, I don't like the interface in Spotify. Come mixradio!

Hopefully they fix the subscription issue :P

I love MixRadio. As I am using windows 10 mobile preview for about a month now as my daily driver i miss that app greatly on my phone. Tried the alternatives like Spotify, Deezer, Pandora etc., but they just do not come close to the MixRadio experience. Good to know that a Win10 universal app is in the works. *yay*

I'm so waiting for this app....

after all their Windows 8 Store app was simply gorgeo​us

Not for the free users. It works as it should on the mobile, but under Win8/8.1 one can only listen to short snippets. I don't know what rights or laws are behind this.

Use the app on both platforms. Android has it more upto date but there are some better features on WP still. Posted via the Windows Central App for Android

MixRadio is the best. I'm still with them ))) and they have special app for Adidas miCoach and that's great. They've started web streaming service and I really appreciate W10Universal App. Wohooo )))!

Same I love this app I use it every day!

Mixradio is awesome, I love it

Love the app, was wondering why it's not available on store yet

I loved the,app. Sign me up for the premium service!

For music discovery, MixRadio is one of the best I've tried. Bar none. The Play Me feature is really good, so are offline mixes

Glad to hear that, Mix radio have Better support for region outside U.S.

Really loved the app, when it was called Nokia Music, the coverage of the app to countries where Xbox Music/iTunes were unavailable is invaluable.I find the app crashing a lot nowadays,its screaming for an update, when MSFT sold it to LINE the Music store from where I legally bought music was gone. I still think LINE should let us buy Music from the app as soon as possible, this is not even available in androids or iOS, as I can remember they even supported carrier billing, so there was no need for credit cards and man their plan of unlimited music download was awesome. I really want those plans, those billing, those awesome support for people living outside of North America back.

Still use MixRadio more than any other music app. Still works great on win10. Can't wait for universal app.

Honestly, yes. I had to unfortunately move to Android because of Verizon and college, but I still use my old Lumia 822 and laptop quite frequently, especially WIndows 10. And no other radio service compares to it. I love it and can't wait for the universal app.

The devs must have died from starvation.
Windows Central Newsletter
Thank you for signing up to Windows Central. You will receive a verification email shortly.
There was a problem. Please refresh the page and try again.