Mobile Nations at CES 13: Day zero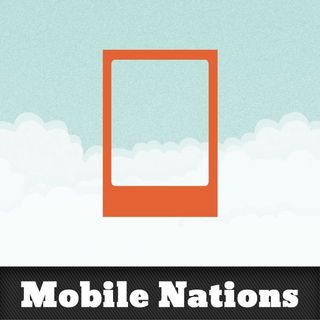 Once again Mobile Nations has assembled at CES, and we've come together with the Cell Phone Junkie to talk NVIDIA's Project Shield, 4K (2160p) televisions, giant phones, low-end phones, and all the rest of the news -- and the show hasn't even officially started yet!
Panel
Feedback
Got something to say? Agree or disagree with something we said? Have something you want us to discuss on a future show? Don't just sit there yelling at the screen, dammit, let us know!
And when we will have WPCentral app updated for windows phone 8? And where is Instagram?

Jay said he is working on it. And no Instagram.

I can help Jay if he wish so

I submitted the Wp7.x update that needed to be finished last week and am actively developing the WP8 version now. The first WP8 release will just be to accomodate full screen sizes and should be available in a matter of weeks.

I hope it gets updated soon. My new HTC 8x with LTE coverage at my home (Shocked about that), is so fast that I dont even use the app any more as IE works fine with it... As I can get more data faster...

Thank you jay for your efforts. Hit me up if you need help i am developer too. Thanks man.
From my Nokia Lumia 920

Even though my 920 fits the ratio, will it be updated to make it look better on the 920?

You should find the icons are higher definition but otherwise the changes will be very subtle

Will Gameloft finally release those games they promised for WP8?

Well that is an interesting question.
The whole gaming situation on WP8 is just awful and very disappointing.

True. No developer except Gameloft is releasing high quality games. Maybe Disney and nokia/ea are fine, but nothing is as good as Gameloft's high quality games.

Hunt for news about the bloody 7.8 update. :P

+1 after seven months, we should know something.

Hmmm, Daniel is the Hulk, huh? Cool. Hey Hulk! Smash the Samsung CES booth! Do it! Hahahaha

the picture is all wrong phil should be the Hulk,daniel Thor swinging the lumia 920 lol ,derek as hawk eye, Rene captain america
Windows Central Newsletter
Thank you for signing up to Windows Central. You will receive a verification email shortly.
There was a problem. Please refresh the page and try again.