More details emerge on Nokia's "Mountain View" Android phone, which is still being manufactured by Foxconn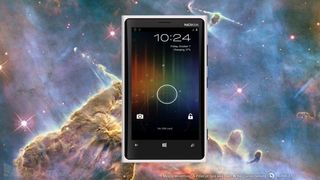 Some new details have emerged on Nokia's alleged "Plan B" to build an Android phone running on Lumia hardware, in case things went South with their Microsoft partnership.
According to CTechCN, a site with a pretty solid history of reporting leaks, Nokia's Beijing Research and Development team designed an Android-powered smartphone codenamed "Mountain View" that was manufactured by Foxconn and had progressed to later stages of testing.
Reportedly the "Mountain View" was based on the Qualcomm Snapdragon 200 8225Q chipset and was what would be considered an economy, or entry-level device.
The project had advanced so far, in fact, that by the time Microsoft had announced that they had purchased Nokia's Devices and Services division, Foxconn had already produced about 10,000 of the devices. In reality, that number seems unlikely, especially since there have been zero leaks of this device. And even more amazing than the number of "Mountain View" phones floating around out there is that rumor has it that they will continue to be manufactured and tested until Nokia shareholders approve the Microsoft sale at the general meeting in November.
So if all of this Android stuff was just a backup plan in case Windows Phone flopped as a platform, why would Nokia continue to manufacture and test the "Mountain View?" One point of knowledge was that the original Microsoft-Nokia partnership was set to start renewal talks in 2014--not too far away. That renegotiation was to extended the Microsoft-Nokia partnership past 2016 as that is when the original deal from 2012 was set to expire. But if a deal was not reached, Nokia would be free to pursue other options, including an Android-based lineup. Having an Android strategy ready to go would have been a wise chip to play in those talks with Microsoft, an idle threat if you will.
There is some chatter that what remains of Nokia could re-establish a hardware division in two years time and pursue an Android strategy. That notion though seems unlikely due to the fact that Microsoft would control a lot of the hardware patents that Nokia used to own and Nokia would have to re-hire and re-establish an entire hardware division--that's a difficult task to pursue. Truth be told, what will remain of Nokia after the Microsoft deal goes through won't be geared towards hardware any longer.
One thing is for certain, Android enthusiasts would love to see an Android-powered device with sleek Nokia styling and packed with the kind of camera technology that Windows Phone users have been fortunate enough to experience.
Source: CTechCN (Translated by Bing); Via: UnwiredView
Get the Windows Central Newsletter
All the latest news, reviews, and guides for Windows and Xbox diehards.