Movies, music and books we're into this week
The heart of summer is nearly upon us. That means it is HOT outside, at least for most of us. It also means it's a great time to stay inside with a good movie, show, album or read.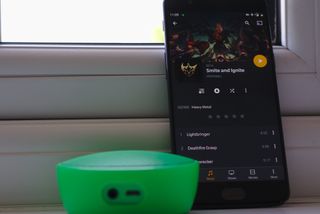 The weekend is nigh! TGIAH (thank god it's almost here)! Whether it's after a long day working, outside hiking, at the beach, or just staying inside in front of your PC or gaming console, there is nothing like winding down with a quality film, show, some music or a book.
At least that's what we think, and as such, the fine writers and editors of Windows Central have put together another batch of media recommendations for YOU (and all our other readers, too, but we can pretend it was just for you … ) This week, we have movies about creepy murderous doppelgangers, a tune that'll pair perfectly with ANY summer shindig, and a book about an Irish layabout turned private eye.
We think everything featured here is well worth your time, but if you disagree and don't see anything you like, hit the link below for many more recommendations from the past.
More media recommendations from Windows Central
Movies
Doppelgangers gone wild
(opens in new tab)
Recommended by Al Sacco, managing editor

I consider myself a horror film fan, but honestly, I don't watch many of them these days. My favorite scary movies are mostly from the '80s, when corny slasher flicks reigned supreme. But Jordan Peele's movies are always on my radar, largely because he grew up around the same time I did and is clearly influenced by the same horror movies I love.'Us' is the story of an African-American family of four that goes on vacation near the beach in California, at a secluded camp house, only to be stalked by literal copies of themselves. And those doppelgangers just happen to be dressed in weird matching jumper-suit getups, each with a pair of creepy elongated shears in hand at all times. It's a nice, memorable touch.The reason I even mention the family's race is because it's an important part of what Peele does in his latest horror films, including 2017's surprise hit, 'Get Out.' (opens in new tab) Most of the '80s movies I mentioned featured very few people of color, and that must have been jarring for someone like Peele. So he purposely makes his protagonists, well, not white, and not only makes the films unique for this reason, it helps them cater to a different, more diverse audience, which expands the reach of the genre.
Power is maximum!!!
(opens in new tab)
Recommended by Sean Endicott, app specialist

I've watched the Dragon Ball franchise since I was a kid and finally have time to catch up on the latest film. Dragon Ball Super: Broly is a new take on the classic legendary Super Sayin from multiple DBZ films. In it, you see his new origin, an epic clash between Broly and Goku and Vegeta, and meddling from the tyrant Freiza.The makers of Dragon Ball Super have always splashed more cash and time when it comes to cinematic battles and animation. This latest film is no different with battles between some of the franchise's most powerful characters in frozen tundra and molten planets. While I haven't seen the film before, I hear the ending is epic.
Music
BM TSH
(opens in new tab)
Timmy Trumpet & JETFIRE - Flamenco (feat. Rage)
Recommended by Rich Edmonds, staff reviewer

I'm not sure how I managed to miss this belter of a track in 2018, but they always say it's better to be late then to never show up and so Flamenco was added to my hardcore mix the past week and boy have I missed a stunning audio experience. Whether you're out on a drive or at home with your sound system switched on, this track by Timmy Trumpet demands to be turned up high.The beat is sick, the melody has an eastern feel to it, and it all comes together like some form of sorcery. Couple that with a progressive switch for the second part of the track and you've got one banger of a tune for a party.
Summer Cool
(opens in new tab)
DPR Cream - The Voyager 737
Recommended by Matt Brown, staff writer

Kicking off the summer melding jazz vibes and R&B, The Voyager 737 marks the debut album from established producer, DPR Cream. "Color Drive" headlines the two-part tracklist, with smooth vocals with seasonal beats. It's a perfect fit for the blazing July sun, kicking off his solo career.
It's Cumbia Time
(opens in new tab)
Mambo Cósmico - Sonido Gallo Negro
Recommended by Dan Thorp-Lancaster, news editor

I mentioned a couple of weeks ago that I'm getting really into Latin music lately, and I think Sonido Gallo Negro is my favorite of the bunch so far.The 9-piece band is from Mexico City and their music is largely in the cumbia style with a major sixties feel. There's lots of organ featured here alongside some very surfer style guitar riffs set against a backdrop of Latin percussion. In particular, the album Mambo Cósmico has garnered most of my attention over the last week and it's definitely worth checking out if you're into music hailing from south of the border.
Books
Irish people say funny words …
(opens in new tab)
A Man With One of Those Faces — Caimh McDonnell
Recommended by Al Sacco, managing editor

I kind of randomly stumbled upon Caimh McDonnell's work when looking for some good crime fiction last week, and I'm glad I did, because the first book I read was great. In fact, I immediately downloaded the sequel to this trilogy (called just "The Dublin Trilogy"), and I'm blowing through that one too.A Man With One of Those Faces is the story of a lovable loser who finds himself in the middle of a murder mystery, in the heart of Dublin, with only a few quirky characters to help him get to the bottom of it before he becomes the next victim. McDonnell is a comedian in addition to being a writer, and that's immediately clear — the book is legit hilarious. And his use of Irish slang might be my favorite part, most of which I won't include here because it's usual profanity. I think. But I'm not really sure …The book also happens to be free if you're a Kindle Unlimited member, and the service is available for a free three-month trial (opens in new tab).
Windows Central Newsletter
Get the best of Windows Central in your inbox, every day!