Mozilla beats Microsoft at its own game, fixes Windows 10 default browser settings
Mozilla seems fed up with Windows 10's default browser settings, so it made it possible to switch browsers with a single click.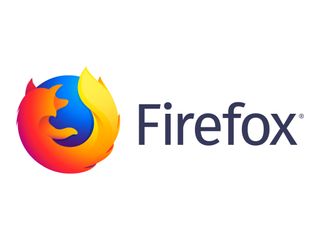 (Image credit: Mozilla)
What you need to know
You can now set Mozilla Firefox as your default browser from directly within the app.
Firefox bypasses Microsoft's anti-hijacking measures to make this option possible.
Usually, you have to go through the Windows 10 Settings app to change your default browser.
Windows 10 allows you to switch your default apps, but that process seemingly isn't quick enough for Mozilla's preferences. Recently, the browser maker figured out a way to bypass Windows 10's anti-hijacking protections, allowing people to set Firefox as their default browser with a single click. Microsoft's Edge browser can be set as your default with a single click, but no other browsers on Windows 10 have that privilege.
Firefox 91 came out on August 10, 2021. The latest version lets you set it as a default directly within the browser. You don't have to jump into the Windows 10 Settings app, which is normally the case.
"People should have the ability to simply and easily set defaults, but they don't," said a Mozilla spokesperson to The Verge. "All operating systems should offer official developer support for default status so people can easily set their apps as default. Since that hasn't happened on Windows 10 and 11, Firefox relies on other aspects of the Windows environment to give people an experience similar to what Windows provides to Edge when users choose Firefox to be their default browser."
Mozilla wrote a letter to Microsoft in 2015 regarding default apps and the choice of consumers.
Microsoft didn't set up Windows 10 this way exclusively to make it more difficult to have competing browsers as default apps. That's certainly a byproduct of the security measures in the operating system, but there are legitimate reasons to prevent apps from being able to set themselves as defaults. For example, attackers could trick people into downloading a seemingly innocent app that would then get people to set it as a default.
In addition to Windows 10 requiring a few extra steps to set default apps, there are times when the operating system ignores your default browser settings. For example, clicking links through Cortana will open in Edge regardless of your settings. Similar issues remain in Windows 11. You can force Windows to use your default browser settings with EdgeDeflector.
News Writer and apps editor
Sean Endicott brings nearly a decade of experience covering Microsoft and Windows news to Windows Central. He joined our team in 2017 as an app reviewer and now heads up our day-to-day news coverage. If you have a news tip or an app to review, hit him up at sean.endicott@futurenet.com (opens in new tab).
And a big screw you to Microsoft for throwing up roadblocks

In this case, I think it's a good roadblock. I don't like apps that bypass the OS to make changes. To be fair to Firefox, at least it asks if the user would like to make the change. Still, the OS should have total control over this. Just like an app can't take over the mouse and prevent other apps from using it, an app shouldn't be able to change the defaults in the OS either. I hope MS treats this like a security hole to patch and blocks this in the future. While I don't mind Firefox doing it, I don't want the OS to lack this level of control against malicious programs.

Except that they themselves 'abuse' this internal trick while disallowing other companies, giving them a major advantage. In a sense, if you want to point fingers to whoever made this exploit possible, it IS microsoft.. They hid a backdoor, Firefox found it. Meaning anyone could find it. I agree the OS should protect things, but they do not offer such a workflow to others, nor do they limit themselves to the same APIs anyone else have to go through. So they (microsoft) added this security hole on purpose to get an Edge (lol).. So if you want to sue someone for making your system insecure on purpose to gain an unfair advantage, sue Microsoft.

This is interesting since there is still a way to bypass OS for changing defaults, I wonder if that is a documented workaround. Regardless of what it is, considering this is possible, it negates the security reasoning to prevent rogue programs to change defaults to trick the user. All while it makes harder for the user to quickly change the defaults on Windows 11. What it should be is to make it easier for user to change the default settings but make it secure and not allow any other apps to change OS settings like this. It will be user's responsibility if they change default to something malicious app, since they can't blame the OS which already secured them for changing it on its own.

Ageed. That said, it's not like it's hard to change the default now. Maybe they could add a trigger to the install API so that an installation can auto-open the default programs page to let the user change if the user wants.

It must be done, MS is getting cocky as Edge gets better. Also, other applications do this as well Adobe Acrobat Reader, VLC are opening up the system properties dialog to set defaults. So, not just a Firefox move.
Windows Central Newsletter
Thank you for signing up to Windows Central. You will receive a verification email shortly.
There was a problem. Please refresh the page and try again.