More mobile Xbox games delisted as Windows Phone struggles to find its way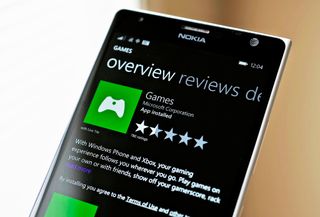 Xbox games for Windows Phone have fallen on hard times. New releases are all but non-existent on Windows Phone, and Windows 8 releases have dwindled to a smattering of casual games that Microsoft likely commissioned long ago. This has caused a measure of discomfort to some gamers who joined the mobile Windows platforms for Xbox Live games. I felt pretty bad about it for a while (a year ago).
As if the lack of new mobile Xbox releases and PR from Microsoft wasn't bad enough, the existing lineup of Xbox Windows Phone and Windows 8 games is starting to disappear. Last month we brought the news of Zombies!!! disappearing from the Windows 8 store, only to reappear as a non-Xbox game. Many more games have been delisted within the last few weeks as well, including Carcassonne, The Harvest, and Rocket Riot. Read on for a full list and some insights into why mobile Xbox games are dropping like flies.
Recently delisted Xbox Windows Phone and Windows 8/RT games
Carcassonne from Exozet (Windows Phone 7 and 8)
Crash Course Go from Wanako/Behavior Interactive (Windows 8, Xbox 360)
Disney The Little Mermaid: Undersea Treasures! From Disney (Windows 8)
Gunpowder (Windows 8) from Rogue Rocket
The Gunstringer: Dead Man Running from Other Ocean (Windows 8)
The Harvest from Luma Arcade (Windows 8 and Steam versions. The Windows Phone version remains at least temporarily, but is restricted to Windows Phone 7 devices.)
Rocket Riot from Codeglue (Windows Phone and Windows 8)
Royal Envoy 2 from Playrix (Windows 8)
Team Crossword from ? (Windows 8)
Zombies!!! from Babaroga (Windows 8. Windows Phone version delisted and republished without Xbox features last year.)
All of these games were published by Microsoft, as independent developers were seldom allowed to self-publish Xbox games on pre-Xbox One platforms. Some were created as work-for-hire projects for Microsoft, while others were created on the developer's own volition.
We've also heard there is a significant chance of Doodle God (Windows Phone) and Hydro Thunder Hurricane (Windows 8) being delisted in the near future. Doodle God would be no great loss since its sequels like Doodle Creatures are readily available on Windows Phone and Windows 8 anyway.
Trimming the Xbox portfolio
We've seen mass delistings of mobile Xbox games in the past, most notably when Microsoft pulled nearly all of the Windows Phone 7 games with in-app purchases in September of last year. Is this latest disappearance of 10 Windows Phone and Windows 8 games a result of technical issues and unwillingness on Microsoft's part to update the titles afflicted by those issues as well?
I reached out to the developers of the affected games (except for Team Crossword since I never downloaded it and don't know who made it for Microsoft), and most were kind enough to respond.
The reason for this new mass delisting is ownership. Although Microsoft published all of the affected games and controlled some aspects of their fates (such as pricing and updates), most of the titles still belong to their individual developers. That's the sort of publishing agreement that developers generally want, but Microsoft seems to be shifting away from those deals. Recently, Ryse 2 for Xbox One was reportedly cancelled due to developer Crytek's unwillingness to relinquish ownership of the Ryse IP.
"Microsoft publishing decided to trim out any titles that they do not own, and that do not fit their current portfolio," one of the affected developers explains. The game received notice of the delisting about six weeks in advance, the notification coming by call or email. Most of the developers were given the option to republish their games without Xbox features. Exceptions include Gunpowder and Gunstringer: Dead Man Running; those games are still owned by Microsoft and will not return unless the big MS has a change of heart.
Effects on developers and consumers
Developer reactions to the delistings have largely been those of disappointment:
One developer took Microsoft's side:
In fact, all of the game makers who have chosen to republish are excited about the prospect of being able to update their games at will. The end result will be better versions of those games than would have existed under the mobile Xbox banner. The games that will definitely return without Xbox features include Zombies!!! (already back on both platforms), Rocket Riot, and Carcassonne. The Harvest will likely return to Windows later this year, though it's unclear whether that would mean Windows 7, Windows 8, or both.
The delistings carry some obvious downsides though:
A few Achievement hunters will refuse to play the new versions, as with the vast majority of mobile Windows games, because non-Xbox games don't feed their Achievement addictions.
A handful of the affected games simply won't return to our platforms in any form.
Just as the delistings are a matter of ownership to Microsoft, they also impact consumer ownership. As a quoted developer pointed out, players who purchased the Xbox Windows Phone versions of the delisted titles will lose access to those titles if they uninstall them or change devices. Windows 8 games can be redownloaded even if delisted, it seems. Affected players can seek refunds directly through Microsoft support. I've had some success in procuring refunds for delisted games the past.
The special case of Carcassonne
The delisting experience was largely out of the developers' hands, with the exception of Exozet, makers of Carcassonne for Windows Phone. Carcassonne was the first Xbox Windows Phone game to offer real-time multiplayer, although the feature proved impractical and problematic in practice (see our review). Microsoft never cared for the real-time concept in mobile Xbox games, so developers like Exozet and Gameloft couldn't rely on established frameworks and tools in order to implement their multiplayer modes.
Exozet would have loved to improve the multiplayer via title update. They also planned to adapt the physical board game's expansions and offer them as downloadable content, as evidenced by the "Coming soon" message in the game menus. But Microsoft would not allow the developer to update the game or publish new content for it – a common complaint among mobile developers whose games Microsoft published. Check out our developer interview to learn what Carcassonne's future could have been like.
In this case, Exozet was not content to cede the future of their game to the apathetic publisher's hands. They asked Microsoft to delist the game so that they could publish a new version and retain full control over its content, features, and updates. The new version will offer an identical experience to Exozet's Carcassonne games for Windows 8 and RT (released a few months ago) and Android.
Those versions of the game are built with the Unity Engine, as the new Windows Phone game will be. Windows 8 and Android players can already buy the expansions such as "Inns and Cathedrals" that were denied to them on Windows Phone.
Neither tablet version has online multiplayer just yet, but that feature will be coming soon. In fact, cross-platform online multiplayer will be coming to Windows Phone, Windows 8, and Android! Just another feature we would never have gotten from the Xbox Windows Phone game.
Although Exozet has expressed displeasure at being unable to update the phone version of Carcassonne in the past, the experience has not diminished the studio's enthusiasm for Windows platforms.
"We love working with Microsoft and we love developing for Windows platforms and therefore we are actually glad we could do this now," the developer explains.
The new Windows Phone version of Carcassonne should arrive later this month or in August. To see what it will be like right now, check out the impressive Windows 8 version.
Carcassonne – Windows 8 and RT – 55 MB – $3.99 – Store Link
Get the Windows Central Newsletter
All the latest news, reviews, and guides for Windows and Xbox diehards.
Paul Acevedo is the Games Editor at Windows Central. A lifelong gamer, he has written about videogames for over 15 years and reviewed over 350 games for our site. Follow him on Twitter @PaulRAcevedo. Don't hate. Appreciate!