Movies, music and books we're into this week
This week's batch of media recommendations from the fine folks at Windows Central is ready.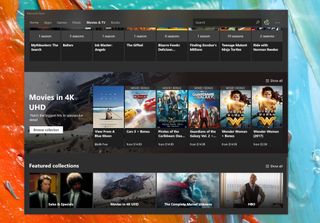 You made it through another month, and December is upon us. That means it's a great time to celebrate (or just chill out after the work week). Our latest lineup of movie, music and book recommendations features picks that are a perfect pair for some quality downtime.
If you don't see anything you like in this list, the link below contains a wealth of recommendations from weeks past.
More media recommendations from Windows Central
Movies
Blindspotting
Recommended by Al Sacco, managing editor
MOON
Recommended by Jez Corden, games editor
National Lampoon's Christmas Vacation
After I was stuffed full of Turkey and mashed potatoes this past week, I embarked on the annual post-Thanksgiving tradition of putting up the Christmas tree and watching a holiday classic: National Lampoon's Christmas Vacation.
I don't think I've gone a year without watching Christmas Vacation since I was at least ten years old, and there's good reason for that. The movie is an absolute riot and, no matter what you think of Chevy Chase now, his role as Clark Griswold is one of his best.
Christmas Vacation has its heartwarming moments for sure, but the sheer amount of memorable lines and Randy Quaid's hilarious turn as Cousin Eddie make it a must-see comedy for every holiday season.
Music
Wave — Colde
Recommended by Matt Brown, games writer
DOOM Soundtrack
Recommended by Richard Devine, reviews editor
Books
An Unwanted Guest — Shari Lepena
Recommended by Al Sacco, managing editor
The Adventures of Tintin
Recommended by Asher Madan, gaming news writer
Get the Windows Central Newsletter
All the latest news, reviews, and guides for Windows and Xbox diehards.