myTube updated to open YouTube videos directly from the browser and more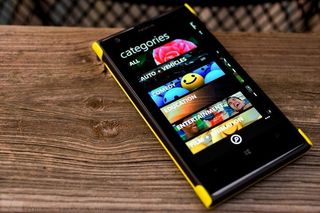 You can't go wrong with myTube when it comes to picking out a stellar YouTube app for Windows Phone. The app is powered by Christopher Blackman, a lone star developer who's wrapping up school at the Rochester Institute of Technology in New York. He spends his free time working on myTube for Windows Phone when he's not busy wrapping up school. Let's check out the latest update to one of our favorite apps.
The last big update for myTube came out in early October. It was notable for packing a handful of new features like redesigned thumbnails, offline playlist support, and much more. It was a nice update for the app. Today we're looking at version 1.4.1.3 in the Store. Here's what's new:
Open videos in myTube from the browser
Search for playlists supported
Delete playlists
Search suggestions appear as you type
Option to remember your position in "watch later" videos so they resume where you left off when you return to them
Handful of cool features exist in this latest update for myTube. The ability to open videos from the browser into myTube is by far one of the cooler features. It works similar to what 6tag does with Instagram links in the browser.
Want to set up myTube to open YouTube links from the browser? Head to this page in your browser in IE on Windows Phone and follow the directions listed there. You're just going to save the page to your favorites and replace the "web address" with the code you find on that page.
The ability to search for playlists is one of the most requested features from myTube users. Find your favorite playlists after updating to the latest version of myTube. It's another stellar update and keeps making myTube the strongest YouTube app on Windows Phone.
Have a Nokia Lumia 1520 and want 1080p support from myTube for your beautiful display? It might not be coming anytime soon. Christopher started working trying to get 1080p support into the app for devices like the Lumia 1520. Unfortunately, YouTube stopped serving their regular 1080p streams some time ago. They now serve 1080p as two different streams. One stream is for video, while the other stream is for the audio. Windows Phone has no native way to bring the two streams together into one, so myTube (or any other YouTube apps) won't be supported 1080p videos from YouTube anytime soon. This is also a limitation in WinRT, so don't expect 1080p support in the Windows 8 version of myTube.
Speaking of Windows 8… Christopher is hard at work on the Windows 8 version. He had hoped to have a beta out by now, but met some setbacks with the UI framework. He's working on making his own Panorama that works more like Windows Phone, but some technical barriers in Windows 8 are making him need to build his own tech to get it to work. The UI itself is about 50% done and he'll update us (and you) on details on a beta/general availability of myTube for Windows 8.
In the meantime, you should definitely update or download myTube for Windows Phone. The update is slowly rolling out into the Store, so check back if you don't see it right away. The app goes for $0.99, but there is a free trial to check it out. The trial only limits you to watching 1 hour of video in a 3 hour period, then you'll you need to chill for ten minutes until you can continue. Or just do the smart thing and spend a buck on an awesome app. Grab it in the Windows Phone Store.
Get the Windows Central Newsletter
All the latest news, reviews, and guides for Windows and Xbox diehards.