myTube updated with offline playlist support, redesigned thumbnails and more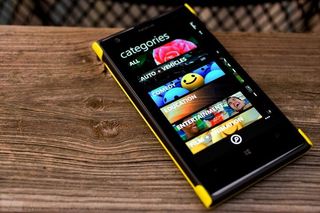 We might not get an official YouTube app anytime soon that isn't more than a web player, but we've got some solid third-party alternatives. The two that contend for a spot on your Start screen are myTube and Metrotube. It's hard to pick one as a clear winner since they approach YouTube on Windows Phone slightly different and therefore both rock. Let's check what's new in the latest myTube update in the meantime.
The last big update for myTube came in mid-August. The update brought the ability automatically play YouTube playlists, which is super handy if you want to listen to a bunch of music mixes that come together in a playlist. It also added the ability for languages to get pushed to users without the app needing an update. Here's what's new in the latest myTube update:
Redesigned thumbnails
Region support
Offline playlist support
Playlist creation, editing and sorting
Pin playlists to start screen
Option to remove the app title from the live tile
Option to pin a static tile
Better translation support
General bug fixes
That's a nice changelog for an update, but we'll focus on the two biggest changes to the app.
The offline playlist support works a little different than you might expect. Here's what happens: myTube pulls in playlists based off your YouTube account, from there it will create an offline playlist based on any videos you've downloaded in the app that exist in your other playlists.
The next big change is the redesigned thumbnails. The developer, Christopher Blackman, redesigned thumbnails based off of your feedback and criticism. The text on thumbnails (videos, playlists, and categories) is now a lot smaller, with larger margins, and slight rearrangements of info. There are other subtle design changes throughout the app in places like page titles. If you aren't a fan of the redesign, you can always go to the "classic" theme in the settings of myTube.
The last big myTube update improved translation dramatically. Users in the beta for myTube can help translate the app into their local language. Everything in the app should be translated now assuming a beta tester has worked on their language. Right now the app is fully translated in English, German, traditional Chinese, Russian, Italian, Polish, Portuguese, Croatian, French, Hebrew, Spanish, Czech, Dutch, and Finnish. These languages only exist in myTube because of beta testers, kudos to everyone who helped bring this app into their local language. Don't see your language? Join the beta for myTube in the settings for the app in the Store and help translate it.
What's next for myTube and Christopher? There's going to be a myTube app for Windows 8 coming in mid-November. That will result in a slight redesign for myTube on Windows Phone as he creates a unified design across both Windows Phone and Windows 8. Want to join the beta for Windows 8? You'll want to talk to Christopher about that.
In the meantime, grab myTube for Windows Phone 8. It's free, but with very reasonable viewing limits. To remove those limits the app is just $0.99. Grab it in the Windows Phone Store, use the QR code below, or swipe to the right in our app.
Get the Windows Central Newsletter
All the latest news, reviews, and guides for Windows and Xbox diehards.