New live-action Halo 5: Guardians TV ad claims that Master Chief is dead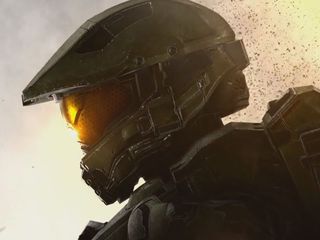 Halo 5: Guardians is just one month away from its launch on the Xbox One on October 27. Tonight, Microsoft debuted a new live-action TV commercial for the sci-fi shooter, which claims the lead character in the series, Master Chief, died in battle.
The ad depicts that the news of Master Chief's death is being broadcast to all humans by the military, and it shows that the Spartan soldier was held above all others by the general public. Of course, Microsoft and developer 343 Industries wouldn't really kill Master Chief, much less reveal that twist in Halo 5 a month before the game is released . . . would they?
We will likely see more commercials for Halo 5: Guardians before the game is launched. In the meantime, do you think Microsoft would kill Master Chief, the face of the Halo franchise? Let us know in the comments!
Source: Xbox (YouTube)
Windows Central Newsletter
Get the best of Windows Central in in your inbox, every day!
Honestly, it's annoying enough them changing the gameplay to be more Call of Duty like, but if they kill off Master Chief, I'm done with Halo. Haha

If they are planning the game for the next 20 years you should know Chief can't still be lead actor of the franchise. Chief has to go at some point...maybe die like Noble Six did.

The fact that no one knows how long a Spartan can live after augmentation should allow plenty of life in the chief. Most Spartans end up MIA before any study could be done.

Spartans never die, only MIA

That's what happens when you let some newb play. Chief never dies when I'm behind the controller :P

I gotta say, I think I'd stop playing any future Halo games if they did kill the Chief off. I just have never cared much about the other leads they've tried. Though, I play them for the single player game.

they already killed off Cortana. I guess they are trying to reboot the series. Like how captain Kirk was killed in star trek to make room for the new generation of characters.

Cortana lives on in the system lol

You are kidding right? Kirk is still the maim character in the new Star Trek's :p

Kirk did die in Star Trek: Generations (1994) to make way for the Picard-era movies. The reboot is a different kettle of fish.

I also can't believe they killed off Captain Picard by shooting him in the back, putting him in a wheelchair, and giving him mutant powers. /s

If he was shot in the back, put in a wheelchair, and given mutant powers, that is quite different than being "killed off."

I was joking... the same actor played Captain Picard in Star Trek and was Professor X in the X-Men movies

Someone is obviously Chinese and can only throw stupid out statements. Captain Kirk / Cortana dead, you absolute retard.

Racism is fun to watch. Its like a big red flag waving over someones head that says "Disregard me, I'm a waste of breath!"

Awesome trailer! I don't think he's actually dead, kind of like the third Dark Knight movie where they marketing it as Batman dead with the mask crushed on the ground. I think instead it's the beginning of something new happening to Master Chief. This is just to generate hype. Love it.

Yes, with most of it propagated by ONI...

Anyone who has followed the build up to this point won't be terribly surprised by this ad. ONI has attempted to paint a traitor picture of Master Chief and since that failed they need to create a different cover for sending Locke after him. The real question is why did Chief and Blue team go AWOL and where are they? I think a fascinating part of Halo 5 is going to be the underling politics that are playing out in UNSC and ONI. The Halo franchise seems to be developing into more than just how fast can you run through the level and kill everything that moves. As to the question of would they kill off the Chief, not in this game. This is the second game of the Reclaimer trilogy, if they were to kill off Master Chief it would be in the next game and set up some kind of future conflict. Phil Spector has said he can see Halo continuing to 20 years with the right handling.

This reeks of ONI propaganda to me. We will have to see how the story plays out for this one but I'm gonna hold out on this one and say that there is some other reason that they are saying the Chief is dead. Something doesn't add up. He might be, but I doubt it.

You know, I just realized that if that 20 years was meant to be from the initial release of Halo CE... We only have six years to go. @_@

Maybe the events in this ad took place at the end of Halo 3.

Very possible but 4 he went home to mourn Cortana & figure out a plan

Just like the media to give as bad information. Theyre reporting his death one reason is to cover up the truth or 2 because they don't know so its better to say he ia dead?

Spartans never die, they just go Missing in Action. The public is NEVER told of anything related to Spartan deaths. It's a ruse by ONI to turn the public against John.

Yeah, this was my thought as well, maybe not directly this but some type of ONI propaganda. It's some type of PR move to sway public opinion, that's for sure. I highly doubt this means the Chief is actually dead, all the people in the comments losing their shit obviously don't know much about the lore. lol

The Spartan-II certainly, but the III and IV they've allowed more liberty, especially with the callous way they threw the lives of every III in the massive War grave like so many disposable heroes... =\

Chief will die an Aeris death.

After watching it, seems like a propaganda short. He's not dead, he's a Goonie.

Should "must less" be written as "much less"?

He's OBVIOUSLY not actually dead. We already saw an interview say that they know how his story ends long-term, which sounds (unless they're being exceptionally cunning, which they aren't) like we've got another long stretch of Chief games to play, probably through the end of the franchise.

He's not dead, cause why would Locke be hunting him. If you listen to the Hunt the Truth podcast series (if you're planning on getting the game you should it's really goos) and based on the info they gave at E3 2 years ago he's not dead he's just AWOL. Plus Spartans don't die they are "Missing in Action" LoL

I dont know...the way the light in his visor went out...pretty convincing lol. With all MS marketing missteps of late, nothing would surprise me...

Not dead. Perhaps in Halo 6, but not this game.

Okay, I'm in! MC isn't dead, he will rise. What a cool teaser!

I just hope the script isn't written by George R.R. Martin ... He killed Jon Snow and he will do that again

You don't know if Jon Snow is dead or not. It's a cliffhanger

i dont know how many times i died in halo 1, 2, 3 and 4. im sure he will restart at his last checkpoint.

Anyone noticed that where spark is on a ring world

That light bulb! The bastard still lives while other more deserving is waning, namely Cortana.

Well the add itself is not something we should take seriously. As Bungie and 343 have done similar tv spots before, like the Halo 3 believe ad where the covenant were winning the war, and Chief was being held in the air by a Brute. Although eventually to go through this 20 year plan that 343 has for Halo, they will have to replace Chief.

Also Halo 5 takes place in 2558, the ad says he dies on October, 27, 2560. Edit: Or was that 2516?

Master Chief rejoins blue team and in later events after Halo 4 kills the didact for real, watches a composer turn him to dust before his eyes. Later he tells Blue team they're going on a new mission (unsanctioned secret mission as the politicians at ONI told him to take a vacation, not a new mission) which leads up to Halo 5

Yeah, but the Blue Team opening trailer for mission 2 in the game shows us that they are still working with the UNSC before they leave, specifically they are still attached to Infinity.

He isn't dead. They only think he is. It would be like killing off Gordon Freeman.

Is that guy...still alive..? ;p

Just like halo 3 was the last game in the series, and then we got another 40 games after that

Halo is probably the only Microsoft property that is marketed right.

True. This is an excellent ad and shows how Halo has so much potential for movie and television adaptions, if done right.

This is probably included in the Hunt the Truth series. On season 2.

They killed Optimus Prime. No hero has been safe since. They also brought him back, so anything is possible

I'm tired of all the leaks and peeks, false or not.

BS - no way Master Chief is dead.

Microsoft spoiling their own game?

I think it's so funny the way they animated his faceplate turning out like a light bulb...it doesn't really work that way, does it? =p

I think we saw a cut-down version of the opening video for the game.

I see through your propaganda ONI! Long Live The Master Chief!

He's fallen through space, through atmosphere, an hit the ground, a couple of times. But a building fall on him, what kind of shit is that!
Windows Central Newsletter
Thank you for signing up to Windows Central. You will receive a verification email shortly.
There was a problem. Please refresh the page and try again.