New online tool lets you check the Reset Protection status of your phone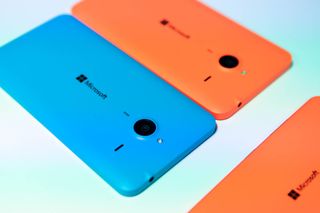 Microsoft introduced Reset Protection as a new security measure in Windows Phone 8.1 GDR2, and now you can check the status of your device with a new simple online tool. When Reset Protection is enabled, it prevents others from being able to access your device even if they try a hard reset. The device will be completely useless to anyone else, even if they tried to flash a new ROM.
While this tool is great for protection, it can also lead to headaches in certain situations, such as device trades or sales. Microsoft will now let users input the IMEI or MEID of a device in a new online tool, and it will tell them the status of the device. This will ensure that there are no issues for the new owner before you make the trade or sale.
Check the Reset Protection status of your device here (opens in new tab)
Windows Central Newsletter
Get the best of Windows Central in in your inbox, every day!
Jared started off writing about mobile phones back when BlackBerry ruled the market, and Windows Mobile was kinda cool. Now, with a family, mortgage and other responsibilities he has no choice but to look for the best deals, and he's here to share them with you.
No gdr2 this time via dev preview?

You could try to install the Windows 10 Technical Preview. It installs the 8.1 GDR2 before the Win 10. Then you can leave it as it is without installing the 10 version. I did it.

Yep I did it a few our ago. Simply install windows insider and apply to the fast ring, then check for downloads in settings. Once the update starts unistall the windows insider app before the update ends.

It seems to want to update me to Windows 10 directly on my Lumia 1020, so...

But I've read that the insider app doesn't download 8.1 GDR 2 for all phones. How do I know whether I'm downloading the update for windows 10 or 8.1 GDR 2? , coz I don't want 10 preview on my phone.

Just make sure that you uninstall the windows insider app as soon as the download starts and you wont get windows 10

Yeah that's what it did on m 1020 att.. No gddr2.. Straight to a buggy fast ring w10.. Had to rebuild back

That's what happened on my 1520

Exactly...same on AT&T Lumia 920-->Windows Insider directly upgrades WP 10...had to flash back to WP 8.1 via NSRT as WP 10 just not ready for daily use for moi..lol

Today I installed gdr2 on Lumia 630ds.and it is about 60mb update file.and no need to uninstall insider app,just untick the option(automatically download updates).but yes it shows a notification that an update is available for w10.I will go to w10 in next bulild that include office.

Windows 10 will always come in two updates. Trust me, I've tried it. I updated from 8.1.1 dev preview and Lumia cyan. And the first update through windows insider was Lumia denim 8.1.1, And the second was win 10. I rolled back after a few days because this was my daily driver. I rolled back to 8.1.1 denim. And when the next win 10 build cane out, I updated through windows insider again. This time I was currently on the latest official 8.1.1 release for my carrier. So this time when I updated I got 8.1.2, and then windows 10. So if you want to make sure you get gdr2? Go ti the Microsoft support page and first make sure your phone is up to date with the official 8.1.1 os version number. Then you will getgdr2 through windows insider. If you are currently on an older version of windows phone 8.1than what is stated on the MS support page, the windows insider will not install gdr2. It will bump Yi up to the latest 8.1.1 instead.
That's what happened with my Lumia 920 anyway
Hope that helps

When are v expecting GDR 2. R v going to get it at all

"Windows Windows Phone 8.1"

Now this step completes it.

So are we gonna get GDR2 and Denim for the 630 in the US before W10M goes RTM??

Reset Protection is available only for new phones running build 8.10.15127.138

Wikipedia Windows phone version history article: https://en.wikipedia.org/wiki/Windows_Phone_version_history#Table_of_ver... does not recognize the version you described: "8.10.15127.138" Is it so secret, that even if this OS is already running in the wild on L640, nobody is aware what new features are added there? Strange, especially in these days of every-minute leaks...

Refer this page: https://www.windowsphone.com/en-US/how-to/wp8/settings-and-personalizati...

I know this page (bookmarked couple of weeks ago, when this anti-theft thing was discussed). The strange thing is, that the internet community could not get any meaningful changelog for build 15127.138, so the wikipedia article could shows whats new in that build. And this OS version is already running on devices that you can purchase at the local dealer. Previously, such info-leaks preempted the actual product purchase...

My Lumia 920 runs 8.1 update 2. So where is reset protection

How do you do that.. My Lumia 925 cannot be upgraded to update 2 even if I use windows insiders also..

GDR2 ships with Reset Protection disabled. OEMs must configure some UEFI variables to enable it and that means that apart from the software update, we need a firmware update to get RP to work. Since the rollout of Update 2 is unofficial, I guess that Lumia 640 and 640 XL are the only WPs out there that support RP.

Thanks for that explanation. I was wondering where it was on my 930 running update 2.

My Lumia 640 XL doesn't have RP option.

The user can't enable the Reset Protection even if they managed to get Update 2 unofficially. OEM must enable by default during manufacturing. Could mention that in the article.

"Could mention that in the article." If it was mentioned, this would be an educational article with worthwhile content. Otherwise it was just written to generate Adverts income for the owner of windowscentral after each visitor clicked.

I have update 2 via Windows Insider but the build number is different. So no reset protection for my 830. Is there a workaround?

No. OEM have to enable it during manufacturing.

Im trying to activate this setting on a 640XL but the option is not even there, is just for certain localized versions? According to Microsoft:
"If you don't turn it on during setup, you can always got to Settings > Find my phone later and do it there." On my phone the only setting available for Find my phone is the usual checkbox to save the phones position. Edit: Thanks Lefteris for your explanantion, just strange that its not activated on my 640XL RM-1062.

Trying TP2, on L830. Not so bad, if u know its test build. No major problem

Awesome! Love that this is being implemented. Love the similar feature introduced in iOS 7 with Activation lock and iCloud. Android needs something similar. Device manager does not cut it. Posted via the Windows Central App for Android

My first attempt to install TP brought RP option to my phone with Update 2 but not the second one after the rollback.

Is this any different from reset protection on win10 tp for phone?

No difference. It's inactive with TP though.

Just tested to see how effective this is on my 1520 on win10 preview, all settings are ON, shockingly service not working as at the website am told my phone is ready and set for transfer or re-sale.
Hopefully in the next build all these issues willbe sorted.

No. OEM have to enable it during manufacturing..

I think this requires special hardware to be enabled by the OEM and hence might not be available to those using unofficial GDR2 via the insider program.

When GDR 2 available officially...

May 2, 2015 and still no DENIM update for the 830 on AT&T! FAIL!!!!!

This would be nice on my 1520

I'm not understanding this because I already did a hard reset and the phone did not ask any information..... How do I enable it ? .... I'm using Lumia 640xl INDIA country variant.....

Hoping to get this feature on my Lumia 720 as soon as possible...

Yes, I have Lumia 640 xl from INDIA. But not find this option.
Can any one let me know...

I going to be like the high-end whiners who insert their never ending lament into almost every comment section. Im also goimg off topic(gasp). Where is my Lumia 640 in U.S.A.?? Im tired of waiting. If you can get one in Dubai and lapis lazuli why no US launch? This is an outrage. Who's responsible?

Haha, you really think somebody on the internet will tell you the name and address of who is the responsible, so you can execute him / her / it, or what?

It was a non-serious satirical rant genius.

You categorize me as a "genius" after your previous post, right?

I suppose you lack the capacity to appreciate/understand my somewhat dry sense of humor. I get that a lot. Have a nice day sir.

What is we use windows recovery tool??
Will it allow us to do that?

Earning money online was never been easy as it has become for me now. I freelance over the internet and earn about 81 bucks an hour. Get more time with your family by doing jobs that only require for you to have a computer and an internet access and you can have that at your home. A little effort and handsome earning dream is just a click away… ------------!~!~!------------- www.internet-careers.cf ,,,,,,,,,,,,
Windows Central Newsletter
Thank you for signing up to Windows Central. You will receive a verification email shortly.
There was a problem. Please refresh the page and try again.