No new Insider builds before Microsoft's #Windows10devices event in NYC next week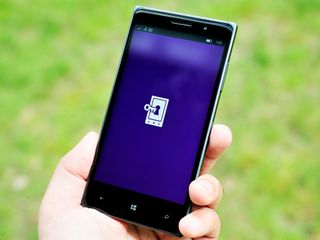 For those in the Windows Insider program yearning for a new mobile or PC release, you can stop checking for new updates. Microsoft's Gabriel Aul took to Twitter today to respond to a user question about when we can expect another release and the answer was quite clear.
In response to Süha K, the Microsoft VP noted "At this point it seems pretty likely that we'd have builds after the event next week but not before."
The news is likely not too surprising as Microsoft is expected to have a rather momentous occasion on Tuesday, October 6 in New York City. Windows Central estimates no less than five new devices will be revealed including two new Lumia smartphones. Microsoft's engineers are likely in full test mode in preparation for that event making sure the OS is in good shape before being shown off to members of the press.
Of course, for those on Windows 10 Mobile right now this is likely a letdown. Although build 10536 is better for many users, the OS still feels incomplete ahead of its unveiling. Microsoft is likely many builds ahead on their internal rings, but it remains to be seen just how much progress they have made since the last release weeks ago and next week.
Windows 10 Mobile as an OS update is still not expected to be finalized until later in October with new phones available in early November buying the company some time. Still, confidence amongst Windows Phone fans is quite low and it remains to be seen if Microsoft can revitalize that even amongst the faithful.
Windows Central will be on the ground next week in New York City covering the launch event. Microsoft will also be live-streaming the press conference, which Windows Central will carry.
More Resources
Microsoft #Windows10devices NYC Event Page
Microsoft Lumia 950 – All you need to know
Microsoft Lumia 950 XL – All you need to know
Windows Central Newsletter
Get the best of Windows Central in your inbox, every day!
Daniel Rubino is the Editor-in-chief of Windows Central, head reviewer, podcast co-host, and analyst. He has been covering Microsoft since 2007 when this site was called WMExperts (and later Windows Phone Central). His interests include Windows, laptops, next-gen computing, and for some reason, watches. Before all this tech stuff, he worked on a Ph.D. in linguistics, watched people sleep (for medical purposes!), and ran the projectors at movie theaters because it was fun.
What about the final build

Well remember build 10074 revealed at BUILD?? Big improvement from the previous build and then so many improvements before actual release.

Is it just mine, or has the latest build suddenly become really unreliable in the past week? :(. Really dont want to reinstall and lose all my messages again, was hoping for a new build to fix it.

Same here, it's so bad I will better hard reset now. My phone is basically useless now.

I had to hard reset, it was unusable. Severe lags/hangs here and there.

Did the hard reset improve everything? And, did you restore everything or you started clean?

Mine has been acting up since the weekend. Multiple audio based apps and edge are really bad.

I downloaded the restore software today to revert back to 8.1 because 10 got really bad the last few days. But it's zippy now, so not sure what the change was.

You are definitely not alone, my L930 on build 10536 is getting more and more unreliable with each passing days. Now having few apps stuck on 0x80073CF9 error when trying to update them. Affected apps can't be launched and/or uninstalled rendering them completely useless.

Mine started acting funny after the Outlook app update and so I went back to 8.1. Posted via the Windows Central App for Android

Its not just you, I have same experience last few builds. First everything is okay than after week or two of using build phone just goes nut. Resuming and Loading is plaguing my 1520. I am loosing my hope for W10M. They are constantly updating mail app and yet still there is out of sync bug present in it. The other day I started receiving same notification on PC. Instead of fixing it on mobile they fuck it up on PC too.

Me too..using 8.1, but missing 10...

I won't say you're the only one; as a matter of fact, it looks like you're not alone! Myself, however, I'm doing just fine on 10536. My 830 is as smooth as when I reverted back to 8.1 and redid the upgrade. Still not as smooth as the 822 in 8.1 (or even its current 10536), but it's enough that I like it for daily use.

Yes! At first after the update everything was very stable and running well, but from the last 10 days it's hell all over the place. Lags, hangs, hard-reset twice a day at least, and the batery drain... It's unbelievable. Lumia 1320 could run for 48hs with moderate to little use (my profile), but currently is lasting about 6 hours away from the charger.

Man, I thought it was just my 920 acting strange! But yes, all-around performance has seemingly taken a nose-dive. Edge and especially Groove are VERY unstable for me. They often atttempt to open and crash. Also, my phone seems to be working REALLY hard on nothing... Just at the start screen and it will be super hot to the touch (on the back) and almost completely unresponsive. May have to do a reset and see if that helps.

A lot of the built-in apps have been updated lately, I wonder if they are causing some issues...

10512 worked better in my L830. But after using 10536, i had to roll back to 8.1 which i never thought of before.

Same here, big step backwards for my L830

My 1520 has been ok apart from errors when updating from the store the last few days, and some live tiles not updating. For example Telegram is always showing 1 unread message. The updating errors may point to server changes for newer builds though.

Nope, it is windows 10 related :( . I left feedback on the store...

It was fine for me at first then got glitch, I hard restored, found out back up was 15 days old! The phones not backing up daily! Did a fresh o/s, no restore and working fine now! I suspect funny memory leak or new feature in o/s for example hello being enabled partially and a bug is hanging around or something. Strange though

Yikes, we all knew that this day would come though!

Yeah, but if Microsoft don't change their phone release date cycle they'll continue to struggle to sell Lumia devices. Their phones should be available to purchase in stores no later than September. That way students will get to go back to school with their brand new shining Lumia in their hands

In the US, I believe everyone has been back in school since mid august

Microsoft's goal isn't to sell phones, per se. As crazy as it sounds, their approach going forward seems consistent with how they handled Surface; as a demonstration device. The idea is for OEMs to take the OS and run with it.

The Surface wasn't a demo device, but rather a design reference. Neither of the phones being announced come close to being a design reference.

I finally took the plunge on my daily last night. Not a bad experience, better than I actually thought it would be based on my 920. I would put it on par with 10130 on the desktop build. Few things to tighten up, but feels pretty darn close.

I made the move to my backup trusty old 920. 10536 build has removed the high heat issues resulting in power downs on my phone that cyan and denim had. I like it so far myself. Just needs some fluidity fixes mainly.

I must be living in some alternate universe :/ For my 1020 it crashes often, the start menu doesn't always display, its dog slow, the start menu "Folders" don't work, Cortana doesn't narate text messages yet, etc. etc. So many issues I would't even try listing them. This is a train wreck stil on October 1st

hard reset you 1020. These Beta builds should always be hard reset after an update.


I did that. So you're saying all the items I listed are NOT happening to you? Maybe I am in an alternate universe haha

Issues like those you describe WERE happening to me in earlier betas on my 1520, 920 & 635 but hard-resetting usually improved things enormously. Less need to hard-reset on more recent builds, but doing so now and again improves unstable experiences.This is the price one pays for living on the bleeding edge.

I'm right there with you. I have an Icon and this latest build has been a moderate step backwards for me. Lots of crashing, slower, won't let me send pictures in text messages, shorter battery life... Tried a hard reset thinking it would get better, but nope. And after the gated test the native messaging app disappeared. Luckily I wanted to use the messaging skype preview app anyway. They can't get a new build out quick enough

Ya know, maybe a lot of these issues are due to us running this on older hardware. Maybe the new 950 will work fine with it. If that's the case, then it's not so bad. They can take a couple more months perfecting backward compatibility before releasing it for older phones. But if that is NOT the case, then I think this idea of a pre holiday release is getting less and less likely by the day

If you hard reset and you are still having problems... Hard reset again and don't restore from backup... Start fresh

My Icon is also having tons of issues with this build. I did restore from backup, however, but anything less in unacceptable. If we HAVE to start fresh, then the upgrade mechanism in W10M is broken. You CANNOT expect regular users to start completely fresh. It should work with a master reset, but no worse than that should be expected.

I totally agree. We are late in the game here. In June it was acceptable, If they don't have the upgrade process working by now, well, that's another big issue standing in the way of releasing this to existing customers in November. If they can't release it as an upgrade as well, then it's not really done in my eyes.

I'm using this build on poor l520 and it's working great.

On my Icon, when I hard reset after the first update required for 10536, but not the second one, I lost my native messaging app. Unfortunately, i didn't know about the second update that was required and I applied the update during my commute to work and didn't have wifi all day. I could tell immediately I needed a hard reset, but after performing it, I lost the messaging app. Once I got home, I got the second update and did a hard reset and it all seemed fine. Doesn't handle poor signal that well (kills the battery, but that could also be firmware/hardware issue). Noticed some lags here and there, but honestly, the lags weren't that terrible and with how old the phone is, i wasn't surprised by them and just figured the lags would get ironed out towards the end (which they slowly are getting ironed out).

I'm in the same universe. I bailed after around 36 hours.

I haven't updated my 1020 since I bought my 640. I've been using it as my daily driver with each update. My biggest issue right now is the severe slowness of the Windows Central app since the last update and how long it takes for bookmarks to load in edge.

Same with my 1020, im planning to buy new phone I thought my battery is very poor with 10, and too slow almost unusable. Rolled back to 8.1 and feels like new phone with good battery life. Never update to 10 unless its official and lumia camera is in 10

I had my 1020 on 10, it's nowhere near yet compared to the newer devices. You're much better off on 8.1 and tough it out until the new year. Can't even take oversampled photos, they are all taken at 38MP. Very incomplete. Mind you the camera app launched a lot faster so I still have some hope they will pull something a bit special out for the 1020, it's still the perfect form factor for me.

Hard resetting might help a little but once you get it all set back up again the problems seem to creep back. I'm kinda of scratching my head sometimes about people that aren't having problems. I wish I was in that boat.

That was my experience too. That's why I stopped doing it for the last two Builds. I don't think it fully matters. Maybe its some combination of apps or config setttings that affects us. Either way, it really shouldn't be happening anymore if we are on one of the last builds before release. That's why I'm not confident this is about to RTM

On my 830 I performed an upgrade then fresh install and finally a hard reset with the later two foregoing the "restore from backup", either way it is a complete mess in my case, no doubt about that. I've scratch my head so much too because others seem to have minimal issues that I am now bald hahaha.

What's the difference between a fresh install and a hard reset?

Folders are one thing that was a pain for me. They work, but... Getting them created and add in apps was a bit frustrating. Yes, like Kevin said, you should hard reset after a build. Cortana is hearing me fine.
-
-
Well, when I activate Cortana. I can't get into Cortana settings to turn on Hey Cortana

Yea can't drag an app on top of another app to create a folder. It just bounces off :( Also, with Cortana, it dictates fine, but it won't narate. So when a text comes in, it will still not read it out loud for you like it did in Windows 8.x. At least it doesn't work for me. Maybe I AM unlucky. I hope so.

Ahh, I see on the Cortana. Be patient with app folders, it did work for me after working hard to line up correctly.

Had the folder problem with my 925. The only way I fixed it was going back to WP 8.1 and making sure I had at least 1 folder on my Start screen before updating to Windows 10 mobile.

I can't find how to activate Hey Cortana either. Are you using Lumia 520 or similar low end hardware like me? Maybe it's got something to do with hardware capability, or lack thereof. I am also unable to update the "Windows Insider" app, some error message pops up every time. Posted via the Windows Central App for Android

No don't worry. It's not your 520. Cortana doesn't fully work on my 1020 either

Hey Cortana has not been enabled on any of the mobile previews I've used so far.

Yes, no Hey Cortana here either. But at least you can press the mic icon and dicate commands. The naration feature for reading text messages out load, and other text, is not working at all either. To me, that's a bigger issue as it was in WP8. The fact that they can't even get back to parity with the last OS is troubling. Forget about new features at this point

Hey Cortana is hardware "restricted". You'll need 800 series processor

My 1020 was running fine until it burn out for some reason Posted via the Windows Central App for Android

Tried it on my 1020 also. It was awful. Felt like it was the first stages of OS development. I mean I could see all the new cool stuff but my phone was essentially useless. Messaging crashed over and over. It froze and hung up on what didn't crash. If I had a burner I'd stick it out but my one phone is my primary. I'd have bought a cheapo phone but seeing as release is relatively soon, I'll wait. I just really, really hope they get it running smooth for the older devices.

I also took the plunge on my Lumia 640 last night. It's pretty solid for a preview build. Though I had to hard reset to fix some issues. And there's some other ones I hope they fix. Only annoying thing right now is I can't download mixes to play offline on mix radio.

How close is the insider build feel to being completed for market? I keep hearing it still has quit a few issues, and with the 950 and 950XL coming, that is scary if that is the case.

Quite a few issues yes but comparable to what the desktop version was two months before release.

Don't forget, the build we are using is not the same build that will be installed on the new phones. Even the demo phones at the event will have much newer builds than what we've been given.

Not to mention we don't have updated firmware and drivers to go with it.

Mobile isn't even close to being ready for final release to the general public and it's more than a few months off in my opinion.

I hope the upcoming preview build will include split screen multitasking.. Really need that...

On what sort of device? PCs and tablets already have it, and I don't really see the point of split screen on 5" screens.

Galaxy S6 has a 5.1" screen and it works well there

1520, 640xl, 950xl. It's a feature I can certainly use

Samsung would disagree....

Samsung been doing this and now Iphone6s with IOS9 so yes there is a very good reason why this should be implemented.

I thought split screen on ios9 isbipad only?

I'm not saying it wouldn't work, I just don't seen the point in splitting such a screen in half and only having a couple of inches on each half. Sure some may find use for that, but I don't expect it would be a widely requested/used feature on a phone. Maybe more so on phablets I suppose. Who knows.

And then people be like "don't buy windows mobile , they can't do split screen like Android phone and Apple Iphone" ..

Yeah right. Of all the things that Windows 10 Mobile lacks that other platforms have (not least of all, apps), splitting the screen, something that few people actually want on a phone, is unlikely to be the main reason people give to dissuade you from buying a Windows 10 Mobile device.

I have no problems with the apps some of them are slightly better than the other platform. Its just os(w10m) itself that need more powerful features so that they'll be on par with the Android OS & Apple IOS.

Each to his own on the current state of the "app gap" I suppose, but I for one am missing many things that don't even have third party support. My bank (HSBC), my TV provider (Sky), my favourite mobile games (Clash of Clans, Boom Beach), to name but a few. If we could get these, I'd be a happy man. I will be buying a 950 XL on release day though, in white, because I do believe in and support the platform. I think Windows 10 has the potential to turn things around with the universal app platform, and already having over 100 million installs to entice developers over to it. If you ask most people who are deterred from the Windows Phone platform, most will tell you it's the "lack of apps" that puts them off. Hopefull Windows 10 will fix that particular issue, so the lesser issues (like the lack of screen splitting) move higher up the list of "cons" on that pros and cons chart.

I can't believe that BT don't have an app, because I would subscribe to their sports channels, if only for football and MMA. They are missing a trick on the Xbox. I have started making an effort to contact companies and ask for Windows Phone and Xbox apps. Worth doing.

Some users need it.. And users with display more than 5" would love it... Specifically 5.7" screens... Its better to have as many features as possible to make customers to buy lumia 950.

Perhaps you're right, I'm not against more features in the OS. Though the state that WXM is in right now, I'd prefer they concentrate on getting the basics done first before looking to add something with only limited appeal.

That's right. Split screen with pen supprt would have me sold in a heartbeat! Posted via the Windows Central App for Android

Why every one here is talking about split screen on mobile .,and comparing that to android and ios. Before you comment learn some facts ,Samsung copied split screen from windows 8, then google made it available in their latest pixel tablet until then stock android didnt have split screen,apple too implemented split screen on osx recent update and split screen is available for ios on only ipad and that too not on all of them, certain ram requirements are there,which is not in the case of windows,it is a minute of time for microsoft to include it in mobile,they don't see any importance of it on mobile,take samsung for example ,how many people you say use that feature,if that was most used feature ,then google might have forked it to stock android by now,but it doesn't happened.

I'm just hoping here and they said that its almost feature complete. But maybe they want to show off some new killer feature? Or something trivial like a useful lock screen for a change?

Or a modicum of stability?

Plus one for your word choice! Agreed on the stability as well.

I think you and the majority of the readers on this site, will be happy with some of the surprises left for the event.

I wish I could just disable lock screen. My lock button I enough for me. I done need my screen locked it's just a waste of time.

If your phone is ever stolen you'll be glad it was locked.

Lock screen isn't really relevant if you don't have a passcode

That has to be the first time I have seen that request. Wouldn't be my cup of tea.

Feature complete means nothing without being design complete and stable. The design inconsistencies are numerous and the stability makes many phones unusable. I had to revert back to 8.1 because 10 wasn't capable of handling my normal usage, which is actually pretty basic.

I wonder if he meant after the event as in that day or after as in it could be anytime

He doesn't know what day exactly. It all depends on testing. He only knows for sure it won't be before the event.

This. Gabe said 2 days ago there were no builds in there outer rings, so nothing likely to hit Insiders soon. "Later this week at the earliest", he said. So now, they now it's probably middle of next week. At the earliest. There's also a probability we won't get any new build next week.

Damn, it is so slow on my 1020, I went back to my 520 with 8.1... Damn 8.1 is smooth. Lets hipe the next build gets back some of this mojo.

8.1 really is something isn't it

After trying Windows 10 mobile for two months I finally went back to 8.1 yesterday. Man! 8.1 is buttery smooth and fast. I forgot what it was like to have a fully functional phone. Can't wait until 10 is ready and as responsive as 8.1.

Yosh, revert 2weeks ago 8.1 is really something

It's amazing how much I appreciate 8.1 now after rolling back from 10.

Agree to infinity and beyond!

Let's hope for a RTM version (or close to) to be announced. Just curious what version they'll have on display for the 950 & 950 XL.

I would imagine whatever version they will run at the event is what we will get sometime after the event. I'm thinking later next week or sometime the week after. I wouldn't expect any other builds after that until they release the OS and make their new phones available to the general public. Then we should hopefully be looking at the RTM version of the OS.

It's going to be interesting to see which build they release on the new Lumias. Some rumors have suggested that it could be a much older build.

Don't confuse branches with builds. The current 105xx build is likely to be folded into 1024x line at some point. There is a lot to programming than just numbers.

Yes ​I think it was Mary Jo saying Microsoft may fold 105xx into 10240 and release it as a branch of 10240 on the new Lumias. EDIT: I can't find her article maybe it was on Windows Weekly.

In all the last three builds I hard reset my phone after installed the builds. The phone works good one week and then start to crash, lag, full of "loading screens"! Is a nightmare!! I don't have hope MS will fix this until they "finalize" the OS...

The build you are using was released a month ago. That gives them at least two full months to iron out the kinks. I'm sure it will be fine.

It wasn't released a month ago. But it was developed probably at least that long ago or longer(with somewhat recent mods for bug fixes)

Are you using an SD card for apps? I noticed even if I told apps to install to my phone they would also use the SD card for certain things which slowed down my 830 a lot. I've since ditched the SD card and hard reset mow things are smooth as silk with hardly any resuming Screens

I found that if I download apps to the phone and then move them to my SD, and that includes some of the system apps, It smooth's things out. At least on a 635. Too much on the phone strains it's little brain.

Yup, that sure makes sense. Why add extra excitement to an event where the hardware isn't getting anyone excited, except for the Band 2? Here's hoping they have more than the two Lumias, Continuum and a 65% done OS as far as mobile goes. Here's also hoping that Band 2 is close to release.

I'd be extremely happy if Band 2 was released 10/26!

Anyone? Just because you aren't excited doesn't mean anything. Many of us are and since the most recent leaks the bitching about a phones looks has died down quite a bit. Also there is surface news as well. So you may want to check your generalization.

One of these days kid you'll have something intelligent to respond to. Maybe when you're out of high school. The fact that you refer to the majority here who are meh or down on the designs as "bitching" about it should be an epiphany that you're looking at this through fanboy bias, but that'd be lost on you. You should also learn the difference between a turn of phrase ("it's not really getting anyone excited") and a generalization ("all of Samsung and HTC phones are garbage").

One of these days he'll have something intelligent to respond to. Maybe when you're out of high school.

Maybe one day you'll learn that bitchers(?) tend to be vocal minority and can't be taken as any kind of show of majority opinions. But I doubt you will

That may be true in the general public, but not on a topic focused site like WC. We're all here because we like Microsoft products. We're likely forgiving to a fault. So if we're upset with a design or OS functionality or stability, then the general public won't even give it a chance.

True, but it's not that much of a delay really when you think about it. Today was already ruled out, and they rarely if ever release on a Monday. Friday releases are also less common than other days, so we're only really missing Tuesday as a possible release date. Who knows, they might even release a double-build (ie. PC+Phone) during the event to add yet one more talking point to the presentation? That'd be my guess.

I guess, if you are showing off flagship devices, it pays to make sure all is good when allowing the, somewhat, acidic tech press to get their hands on it. I, for one, would prefer to wait whilst the dev department are trying to save WP from oblivion, and criticism from those 'biased' towards other OS's. I'm also confident that, according to a source I know ( ;) ), builds are coming along nicely, and expect them to roll regularly after the 6th. I'll know more when I pick him up on the 8th. Come on MSFT, make it count!

I don't know where you came from...but I'm glad you're here. "If you ever need anything, ask a Cabbie"

And it will still be loading the start screen. I'll miss it when they will finally fix it in 2016.

Haha, thanks for mentioning me, Daniel.

So glad to be off on Tuesdays. I will be front and center and may even connect my laptop to the big screen for this event.

I was thinking about doing the same thing. It's going to drive the wife nuts, but I'll be happy!

Haha yes do it! Posted via the Windows Central App for Android

It's insane, but I took the day off on Tuesday :P

Sounds about right, all hands on deck testing out the new devices

If they announce at the event that the final build (rtm) is complete and readily available, it will completely restore my faith in the hard workers at Microsoft. I know they've been trying but I feel like windows phone is always on the back burner of things. With the whole "mobile first" future, this event will have to make mobile a stand out.

I think it is more likely they might announce a near RTM build instead, that way insiders can provide some telemetry before the public release around when the new flagships are in the public.

Yeah, I don't see a RTM build being announced. Definitely a much newer build with all the non-hardware dependent features shown at the event, to get feedback and mine for bugs. But definitely not RTM.

I think most of Threshold(consumer side) is about mobile first. Cloud sync content between devices, Continuum, piping for new "useful" apps, new screen cast ability/gesture (squirt?)(jest about Ballmer/Zune), other

They are quite a way along from 10536 in their internal ring. That's what I was told a couple of days ago by 'a fare' of mine, who strangely flew from Heathrow to JFK. Lol. It's normally Redmond he goes to....

What's the latest build for Windows 10 mobile slow ring insiders? 10166?

I was really hoping for a new slow ring build by Oct 21, but that doesn't seem likely if next week we get a new fast ringer.

battery issues need to be washed out in the latest build.. draining very fast.. rest all i feel like a daily driver.

My thoughts exactly. I had few issues on my 830, but the battery drain forced me into rolling back.

I read the Edge running in the background was a big battery offender. Did you try disabling it before rolling back? Just wondering, as Ialso have an 830 and am wondering when to jump in. A big reason I switched away from Android qwas bad battery life. Don't want to repeat that with W10M.

Yeah, this community is fraying a bit at the edges. A psychologist could probably base a dissertation on the events of next Tuesday and it's emotional and mental (much less physical) effects upon WindowsCentral users...

To be honest I can't understand how they gonna show Mobile build to the press. I got 10536 on Lumia 920 which is my only phone and daily driver. It is simply unusable with that Loading of start screen all the time. Apps take ages to load and resume. Occassionaly they do not respond to the screen press. But still hoping for the best!

My 1520 doesn't have those problems with the latest build.

Probably a good reason why it's not on the list of devices first supported by W10m. Likely to see an official release Q1 of next year.

No such problems on my 920

My confidence is not at "quite low"! Ok, I have minor concerns but I think this could be a great move for MS

Getting one of the Lumia 950s for the $50-100 device insurance deductable at the Microsoft store, as a second device to my current phone (not Windows), so hoping the music player isn't terrible on it. How is it, reading metadata, and playing content from SD cards?

I noticed a considerable lag. It took at least 10 minutes for the music player to detect a song I'd just transferred to my SD card, and a little longer for it to start playing. Once past this initial hiccup, it played songs with no issues.

Actually it reads music and apps from a SD very well, and I do believe the sound quality is better on Groove than Xbox Music on 8.1.

So they announce a new phone and a new band, except the band is not fully functional with Win 10 Mobile ( no Cortana, plus Bluetooth issues ). IF they had a more solid version in the hands of Insiders, it would be a more supportive setting for the reveal. I'm not talking final, just one where the expected interfaces ( like Band ) and the Store actually work well. I just had to revert to 8.1 to remove an app that was installed under 10, tries to get updated, fails, and did not have an active uninstall. Of course the package developer ( the product was featured on this site ) told me to not use 10, and that it was Microsofts problem.

We need landscape for our home screen

I concur with that statement.

I guess they might have a few tricks here there to release on that day rather than destroying any surprises.

Not surprising and given the state of 10536 and at this point I'd be happy not getting any new builds if that means they can get a substantially more stable build and some surprise new features ready for the release of the new phones. That's assuming the phones will be released within a reasonable amount of time. All I know is if they announce the phones, say they will be released mid to late November with a barebones W10, and go on to say there will be all sorts of exciting new features rolled out soon in early 2016. This long time WP supporter just might have to move on.

Here's a brand new phone with a buggy OS on it. We promise we'll have it fixed before you shell out a ton of money for it though.

Do you mean ... Lollipop 5.0 *** FINAL ***

iOS has also had some terrible initial versions. It's not just a Microsoft thing.

I have the latest build on my 1520 and use as my daily driver. I have no issues so far. Battery life for me is a little better than with WP8.1....cant wait for the 950xl

We'll that's a given especially as they are going to be all hands-on deck for the event, which is less than 5 days away now. Downgrading back to 8.1, having issues with email - have to sign-in everytime it syncs. I have 6 inboxes pinned and 2 unpinned so yes really depend on email lol.

Three times I have installed W10 Mobile and three times I rolled back to WP8.1. That 8.1 is the fastest phone OS ever, without any doubt! My L620 is just flying!!! Hope that W10 Mobile will become more fluid in near future though. BUT, 8.1 IS JUST CRAZY FAST!!! ;)

I agree. But Windows 10 Mobile, from the little I've seen, has immense potential. It actually makes certain things simpler.

But it also makes many things more difficult and less intuitive. When rolling back to 8.1 everything "just works". Going to 10 I'm constantly fumbling through apps because many things aren't where they should intuitively be or are poorly designed.

If only the new phones came out days after the event, why not have the event when all is ready and phones can launch.
Any buzz will surely be gone by sometime in November given how little the general press and public view Windows Phone currently.

If they open that flagship NYC store on the 26th and don't have a flagship mobile device to sell in it until November, then WTF. Every device announced on the 6th should be available in that store on that date. Opening THAT location with Band 1, Surface Pro 3, and a Lumia 640XL for sale is bad and poor marketing. Opening should have been delayed if that's the case. Here's hoping.

One way of looking at it could be that date is when they expect to have the new devices on the shelves.

I'd rather they hold off on an announcement for when the OS is complete and devices are ready to ship within days. We've waited this long, why not wait until it's ready.

I will be at the Microsoft store at New Orleans on Thursday. I sure hope they have something new for me to buy!

Already am tired with build 10536 for phones....Emailing had been rough....Anything involved with MS account don't work well

A Microsoft store uk employee told me yesterday that the 950 & 950xl will be available as of 6th October. He said that both models will be on sale that day, but he does he didn't know if retailers AND ms store will have stock, or, whether it is just retailers selling them.

My confidence is not low, and I expect great things from this OS. I have been running the last two builds as my daily driver on the 1520 and this last build has been a massive improvement on the last and isn't far off, other than minor things. The bulk of the work seems to done. It just needs the spot and polish done for final release. It's not perfect. Bluetooth not working properly and the loading screen loop now and again, but it is solid and stable enough for me and a big step up from 8.1

OTG support? Omg....can't find people mentioning about it

I just remember seeing it in one of the fairly early leaked build pics. I think that particular build was never released into the wild. So here's for hoping it's going to be there. Not very close to top priority for me but it'd be nice to have at some point

Lucky for me that windows 10 TP killed both of my 1020 and 920 so I do not look for the updates anymore.. Posted via the Windows Central App for Android

How ? Use software recovery tool m..or I didn't get the point ?

With Ballmer gone, I am once more a happy and hopeful-about-the-future Windows phone owner. Phones have a short life. I expect my Lumia 930 to get me through another year, but I am excited about the new features being introduced and looking forward to getting them on a new phone later on.

Current build works great in Lumia 640 ! But I had to switch back to wp 8.1 in 920 mostly due to poor battery. 640 is just monstrous in terms of battery !

W10 Desktop is ready for its close-up, Mr. Aul, but W10M is not! Yet. And the rehearsals having been going increasingly well.

Not really a big surprise. What baffles me a bit is that everyone is pretty much convinced that the new phones and therefore the final OS won't be available until November. Begs the question: Will the phone section at the big NY store opening on 10/26 be empty? No phones to buy at opening? That would look quite a bit lame.

So currently Lumia phones are non existing, no models in the line?

Opening a flagship store with devices that are by then almost a year old and only low and mid range would be a pretty stupid move, especially when everything is about Windows 10.

*Cue whining and complaining, swearing off to the nearest non WP-OS, vowing to never return to Lumias.*

If 950 not great enough, will it revert to 8.1? :3

Well I really hope a lot has changed from the current build to what will be released for win10 Mobile because this current build is slow as hell on my 1520 and crashes about 10 times a day. It's make or break with this one for me.

The current build is still buggy with atrocious battery life. Hard to imagine they can solve all the problems in just a few builds

Yep! Suddenly pretty bad. My guess is the individual app updates are meant for the newest internal build, so they're making the Insider Build go crazy.

I installed the preview on my 830 last week. It was a total mess. More things worked wrong than right. Luckily they made it easy to flash the phone back to original.

The world roll back 8.1, in order to get official release.
My 1520 totally cannot works after 18 months, now looking for Note 5.

So much high class intelligence to announce and show a new OS while still in the testing stages.

Windows Phone (or Mobile, whatever you call it) turns 5 this October, isn't it? I would have expected a different sort of progress for this platform.

I hope for the sake of MS they get the battery issues fixed before launch. My 1520 half the time is like a pocket heater and can burn through at times nearly 30% of the battery while sitting idle. The exact same setup on 8.1 would lose maybe 2-5%. And yes I did a hard reset it to no avail.

Please! I really hope that the leaked picture's of the L950 is false:/ it's just so cheap looking

Since the event date may be relevant, could be that there's features or spoilers of some kind in the latest internal build that haven't been announced yet. Or could be nothing. Time will tell.

Hope they introduced new features for windows 10 mobile.

They sure take their time

I'm begining to think they are a little lost on windows phone 10 concept.

I've found that restores are horrible I just completely reset as if a new phone

At least fix the loading... loading... loading start screen, and I'll be happy. Just make the current build usable!

A friend of mind text me some pictures and I was too embarrassed to tell him I couldn't download the pics. Something so basic....smh! This latest build has literally gone backwards. In a word...this latest build is atrocious!
My phone is heating so high, I think it's going to blow up. The battery drains in 1 hour.

Are you a ​technical preview participant? If so, I feel no remorse or pity. If you are on WP8.1 those are some strange issues to be having! Even on WP10 Mobile TP Build 10536 none of those issues are present for any of the three 830s or 640s my family uses. I think you should revert to WP8.1 if you aren't already on it - if the heating issue is frequent you don't want to kill the life of the hardware if it can't run the TP properly. If you have WP8.1, I'd consider returning the handset.

Yeah, I'm a technical preview dude. I just find it strange that something that has worked for the entire process, suddenly becomes unbearable. The previous build was a workable, everyday use build. Now, it's very dysfunctional and unusable. First time I had to go back to 8.1 and I'm relieved.
I'll just wait for the finished product.

With the recent release of several updates to Groove, Mail, etc, etc, they've addressed a lot of concerns I had. They are certainly more useable even if they still lack some features to make them at least comparable to stuff they've replaced/compete with. That they are not releasing a build before next week does not surprise me. My guess it that they will release the RTM build just before it goes officially RTM like they did with desktop. I fully expect to be blown away, too. I've been preview member since inception and it has been a ride - but on the whole, things have definitely improved. Sure, some stuff seems to have regressed or changed or something, but that is the nature of the build making process.

One problem, the recovery tool doesn't give you the latest 8.1.
I'm trying to get "8.1, update 2"

I think it's going to be awesome!

WTF is wrong with Microsoft.....they are taking their mobile fans for granted. My Lumia 1020 keeps doing weird stuff even after hard reset......the most annoying part of the story is I can't roll back because I keep getting 'No firmware on server' anytime I try to........Guys, the fact is I'm planning to go with iOS after all they take their mobile operating system serious...You can also feel free and do so.....I can't believe I'm typing all these but it's a decision worth taking

Have you tried Nokia Software Update for Retail -tool? Back in the day when MS' recovery tool failed to recognize my 635, Nokias' sw did the trick

Build 10536 mobile sux on L635!

I tried it on 635, phone kept rebooting on it's own, shutting down before I could even do hard reset. Awful.

Worked great for me, right from the first build. Noticeably smoother than 8.1. Well of course there were bugs and some minor issues but overall performance and stability was top notch. Much better than first two builds that were released supporting 920

i think the new build thats going to release after event will have some new features and will be stable

I am still using 10166 or some such on the slow ring from late July. I wanted to go to the latest but so many reports of bugginess. The build I am using on my Lumia 928 is usable. Cortana is slow and I am afraid to try to tether. Otherwise, it does pretty well though I have to hard reboot every once in a while.

I can't see Win 10 Mobile being ready by then....still has some work to do.

Current build got slower then sometimes I get random reboots when the screen times out or using apps. Maybe it's a memory management bug

Will lumia 525 get a windows 10 update? I m currently using Lumia denim version

Minimal issues with my 830. Tried other phones, 925, not bad. 635 forget it. Hey Cortana will not work in w10. It's on 8 with denim. Waiting.

Some very horrible testers... Why complain when an incomplete beta doesn't work properly? Uh... Duh!

ihone 6S just being released in more countries, while the galaxy s6 serier is selling like hotcake, at least in europe. MS is too late

sad but sound about right

My 930 sometimes runs really hot after that patch came out following 10536

Five devices, including two Lumias. So in addition SP4, Band 2 - what's the fifth again? Posted via the Windows Central App for Android

Supporting all WP 8.1 devices should be their target.

Doesn't surprise me in the least. Announcement is only a couple of days away, so not the end of the world (yet).