Nokia brand names Lumia, ClearBlack, PureView, and others now belong to Microsoft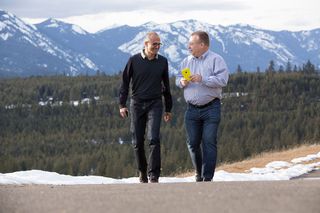 Though Microsoft's purchase of Nokia's Devices and Services division was announced late last year and completed in April, the fate of Nokia's trademark technology brands has still been unknown. Brand names like Lumia smartphones, ClearBlack displays and PureView camera technology have become synonymous with innovation and quality, much like the Nokia name itself.
And though the Nokia name will eventually be disappearing from the faces of Windows phones, it looks like some of the those mainstay Nokia brand names, along with a few surprising ones, will continue on with Microsoft.
A recent check into those well-known Nokia trademarks has revealed that they are now owned by Microsoft Mobile Oy, the division created by Microsoft's acquisition of Nokia's Devices and Services division.
The big names on the list, which one would expect to see included, are Lumia, ClearBlack, and PureView. ClearBlack refers to the two-step polarization technology for Nokia's moderate to high-end displays, which filters out certain wavelengths of light for those deep blacks. PureView was Nokia's brand name for their high-end cameras, featuring optical-image stabilization (OIS) with ZEISS lenses.
However, some not-so-obvious are also now owned by Microsoft: Asha, Surge, and Mural. Asha is a popular line of Nokia featurephones, not powered by the Windows Phone OS. Surge and Mural, on the other hand, were individual phone models, both from 2009.
Interestingly, Nokia's PureMotion HD+ brand name for their 60 fps, blur-free displays, was evidently not acquired. Then again, Nokia seems to have recently dropped the terminology themselves as 60 fps displays have become the norm in 2014. Other frequently used terms like 'Sunlight readability' and 'Super sensitive touch' were most likely not trademarked.
There's no mystery why Microsoft would want to acquire the names Lumia, Clearblack and PureView, all of which carry with them an air of greatness. But the motivation behind the others is murky at best.
Does Microsoft intend to continue the Asha line of phones, as perhaps an economy class for emerging markets? Or is it simply so they can end the lineage once associated with Nokia? And what about the Surge and Mural? Were they so well-received in their day that they deserve a modern-day makeover?
Until more information comes to light, we are just left guessing. It will be interesting to see what comes of it all.
What do you think Microsoft has up their sleeve for these recently-acquired brand names? Let us know in the comments below.
Source: USPTO; via NokiaPowerUser, PhoneArena
Get the Windows Central Newsletter
All the latest news, reviews, and guides for Windows and Xbox diehards.