Nokia CEO says company is in 'no rush' to return to smartphone market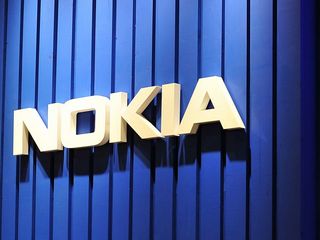 Nokia is going to make a new smartphone sometime in the future, but it appears that the Finland-based company is going to take its time before launching a new product. Nokia CEO Rajeev Suri, while reconfirming that the company will re-enter the smartphone industry at some point, added that they have no specific timeline for those plans and they are in "no rush" to do so.
CNET reports that during a chat with the press during the Mobile World Congress 2016, Suri said of Nokia's reentry into the smartphone market, "It could happen in 2016, it could happen later." Due to their agreement with Microsoft when it bought out Nokia's Devices and Services division in 2014, Nokia isn't allowed to re-enter the smartphone market until Q4 2016 at the earliest.
Nokia still plans to license its brand name out to another phone manufacturer when it does start selling smartphones again, according to CNET:
Source: CNet
The bad news is that Microsoft essentially paid Nokia $7 billion for absolute nothing.

They paid 7 billion for the enormous manufacturing and distribution structure, for the employees, for the license to use the Nokia-brand on feature phones and for the licenses to keep using tech like PureView, ClearBlack etc on the phones (oh and they also paid to buy those brand names). If Microsoft didn't know how to take advantage of what they got, that's a Microsoft failure, honestly.

If surface phone can help Microsoft they can make most use of Nokia's Assets they had bought. We still have the capacity to build best camera for a same phone and also the build quality. I hope Panos uses Nokia's bought technology very well for surface phone.

"I hope Panos uses Nokia's bought technology" Microsoft didn't buy any tech from Nokia. They're licensing things. Anyway, Microsoft has already got rid of 99% of what they bought and they wrote off the deal. The employees were almost all fired, the factories were sold or closed and so were the stores with very very few turning into Microsoft Stores.

It's sad. I still hope MS does great things with its own phone designs. The new HP and its accessorries (especially the headless ultrabook) is close to what I was imagining of the possible Surface Phone, but it's still sad about the Nokia purchase. If you're pro-Nokia, it's sad that all those people lost their jobs and the legacy is being squandared. If you're pro-Microsoft, it's said they paid all that money only to write it off under new management.

Nokia phone strategy wasn't a good one to start with.... Saturate the market with low end devices just doesn't work anymore for anyone. This is evident by the fact of iPhone and Galaxy fakes figures at least here in America, phones are fashion items now and everyone buys what's most popular.... That's iPhone and Galaxies! The if your band beat em, join em strategy doesn't work either. Despite HTC having what I consider to be descent looking phones, they've been missing money on Android for years now.

In summary. They bought the slaves;). Factory workers that aren't that proud of working their and got reed of the ones that sit all day pretending to work and posting on facebook!

Yes, they paid $7 billion for all of that and then killed all of it and laid off all the employees. Ergo, they paid $7 billion for absolutely nothing. Of course it's Microsoft's failure. Nokia absolutely won that deal: get paid $7 billion to have another company clean up your room. It was a great deal for them.

Nokia didn't know how to take advantage of it, either. They were drowning in red ink. If they truly do try to come back to the smartphone market, it will jsut show that they learn no lessons.

Nokia was killed by ms;). They could not do something else because of their contract with ms. Go figure. Isn't that to big for just a fail?

Actually, Microsoft failed to resurrect the dying products of a dying phone OEM. So sad that Microsoft failed to do the impossible: Resurrect the dead!

Actually you have no idea what you are talking about. And most probably this is how you'll end your times. Having no ideea what you lived for;).

Not funny. Posted via the Windows Central App for Android

Nokia was a trust that they used to sell their windows phones faster and easily with less branfing!

That amount is for all the patents nokia had and there are many. Its not for nothing

@Kumar Gaurav, no Patents were sold, only licensed.

So, you think Nokia was that dumb to sell it's patents to ms? No man, they were the first and the last and will be the first again...

Nokia may dive in to Windows Mobile while having Android supported (it's evident)

Sorry, but if HP can introduce a phone after a hundred years and it's better than Nokia designed phones with the exception of the camera technology, they won't bode well. It's best that they stay away from smart phones.

You are joking, right? Hp is better then who? Xiomi? Iphone? Gingchungsamadung? Mi cichiliki? Probably. But nokia?:))))). Grow up people. This guys have so much experience into mobile technology it takes another 20 uears for apple to understand it. By then NOKIA is way ahead...again.

Ridiculous! If they couldn't get fresh visions towards the end of their phone OEM life, they most certainly couldn't get it now!

If you don't understand the words "mobile technology" sit down, you have to repeat the 3rd grade;).

Good advice! If they didn't have the chops then in their dying days as phone OEM, they most certainly don't have it now! Long live the new kid in the block with the chops, HP!

Well. It probably be 2017.

Nokia not only phone maker..

Nokia is a 160 years old company, who have seen many changes in their business through out that their life period. Right now, they have networking business, which is doing ok.

From Nokia's website... "From its beginning in 1865 as a single paper mill operation, Nokia has found and nurtured success in several sectors over the years, including cable, mobile devices, paper products, rubber boots and tires, and telecommunications infrastructure equipment."

Sorry, they aren't doing ok. They are doing great;). And planning for 5g network. They were the ones that created gsm network in first place. But this people have no ideea who Nokia is. Nokia means european technology and will stay like this. Europe should be proud of it just cause NOKIA will soon bring another bridge, the copycats will have to cross to meet the light.

First they got rid of their phone business, then they got rid of their mapping business, so what's next. Seems like a sinking ship jettisoning all the cargo onboard.

As i explained a bit upper this comment section, sit down! You know less then my dog about technology.

I thought they couldn't until 2017

Don't know exactly...but they definitely can announce it earlier...so 'reentering' could mean announce the phone in late 2016, launch it in 2017 when they are allowed to do so

The original deal said 31st December 2015. Nokia probably accepted an extention until Q4 2016 because the deal with Microsoft closed later than expected. I think we might hear something either around IFA in September or Slush in November. If we hear at IFA, the phones should be out before the end of the year. If it's at Slush, I'd expect them in the beggining of 2017.

Nokia also made rubber boots - just wondering if they will start making those again?

What will they get out of it? FYI, Nokia has networking solutions and R&D right now.

I'm sure the shareholders would not want Nokia to make either rubber boots or handsets again. The company is successful now so why risk losing money on rubber boots or handsets?

I'm a Nokia shareholder and I want them on phones again to capitalise on the brand and the tech.
Oops... Posted via the Windows Central App for Android

Take your time Nokia, I wont be in the market for a new premium Android phone for at least another year. Can't wait to see what you have to offer then.

They should catch up faster with the growing tech before spending on something ambitiously.

Is there any news about what OS they might use? Android or windows? Or both of them?

Windows would be a VERY unlikely choice! After all, it was this platform that killed Nokia.
Personally, I reckon they should avoid getting back in to the sector. It's too competitive. No good money to be made for device manufacturers. They should instead invest in R&D and licence it to the industry so we can all benefit from their expertise...regardless of manufacturer.

Nokia was dying well before Windows. Also, as far as Android goes do they really want to get into a place where no one makes any money except Samsung and this is only because of their volume. I think they would be smart just to stay away.

Nokia will only be focusing on premium smartphones. Premium phones seldom lose companies money. Ask Apple. And they won't be responsible for what loses companies money, ie. manufacturing and distribution.

Premium smartphones is what killed HTC.

That's because HTC doesn't know how to produce premium phones. They had the build quality but lacked everything else. Including brand relevance.

HTC did great with the One M8 and M7. HTC'S problem is that they want to succeed in the upper market so bad but they keep messing up the little things. None of their phones are perfect. With the One M series, the cameras were mediocre at best. With the One A9, the camera was good but the battery life, price, and generic design all hurt it.

The M7 yes. And they knew moderate success with it. But the M8 and M9 were not able to compete with LG, Samsung nor even Sony. The A9 is an iPhone rip-off and so will the M10 be. HTC has never had anything worth writing home about. Apart from BoomSound which, apparently, it's also gone from the upcoming M10. And again, HTC was never a relevant brand to consumers.

HTC HD2 is a legendary phone. Up there with Nokia N95, 808

A lot of people may just buy the phones just by seeing the Nokia name in developing countries.

No one buys premium phones in developing countries. They buy Cracker Jack prize crap like the Lumia 520.

Im in a developing country and all I buy are premium phones.
You should visit the 3rd world sometime. It will help broaden your worldview.

You have anecdotal evidence, I have market statistics. Good luck with that.

You said nobody. That is an absolute expression. Please link me the data that says not one person buys premium phones. When I say I buy premium phones it's not an anecdote it's a fact. I'll be waiting for your source that NOBODY in developing nations buys premium Windows phones.
Good luck with that. Feel free to edit your ignorant comment.

What market statistics are you taking about and where did you pull it out from? Apple's highest growth markets are China and India - and both will fit into your "developing country" stereotyped markets. Now get off your high horse


Oh so now the worlds #2 or #1 economy (depending who you ask) and one of three remaining superpowers is a "developing country." HAHAHAHAHAHA

Please share with me whatever it is you are smoking.

Nokia would have sufficed if it chose Android over Windows. It would easily beat Samsung out in the market! Ask anyone, Nokia hardware is cheap and sturdy and only the software sector abandoned Nokia.

This is what ms fanboys like to believe:). I like microsoft and their ideas but when it comes to mobile phones... Well, they played dirty as all americans. No character, no nothing. Nokia was doing quite very well before the signed contract with them. Of course they lost some ground in front of the newcomers but they expected that to happen and were ready for it. Sadly the snake (anvElope)killed two systems with one shot. That was the minute Nokia started to go down in very fast numbers;).

Android. Unless of course Microsoft approaches Nokia and pays them to design Windows Phones with the Nokia brand. In which case, you could also get WP devices from Nokia again. Of course, Microsoft will not do that because that would go against their new strategy of giving OEM partners space to build WP devices if they want.

After what Microsoft did with Nokia I don't think Nokia will ever make any Windows Phone now. Microsoft completely ruined the whole reputation Of Nokia. I will surely buy a Nokia based Android Phone, it will be incredible as hell.

That's the 'control measures' part. Means also that OS and ecosystem needs to be not-dead.

Not quite sure about that. Nokia's mistake was failing to spot the huge mrket shift that came about with the iPhone - when manufacturers were coming out with advanced devices, Nokia was still adapting to the change. It was at this point that their reputation was tarnished and they were stuck behind the curve. I'd even say that the WP partnership helped Nokia - because they dominated that market segment and produced a well-known brand of phones. It's impossible to say that if Nokia went down the Android route they would be market leaders today, because we just don't know how it could have turned out, and the larger competition could have seen them fail quite soon.

Nokia lacked an ecosystem and relied on handset sales, like Blackberry and Motorola. Only Samsung and Apple make profits from handset sales, though Sony may be doing so too. For Nokia to start making handsets again in such a highly competitive market would be risky and will probably be blocked by shareholders anyway.....

Shareholders will NOT "block" Nokia's return to smartphones. You can bet on that.

Yeah, right. Well, Noki did not have hard time fightng the newcomers, they had hard time bitting the hardware the others got. Just cause they made 10 euro phones in China while Nokia had it's factories (all of them) in Europe, a thing aparently a lot of idiots don't get. Meaning Nokia had no 99 euros per mounth slaves in those times;). Ms should have helped them with their light weight os. But they weren't. Just cause their os sucked so much, not even a nokia fan was able to use it. Symbian was killed and i was still buying them. When i came to windows was when the 8.1 was ready to come out. And that means, very late!

Both I guess, there is a leak showing the rumoured Nokia C1 running on Lagdroid and Windows.

Microsoft word have done well to have worked out a brand licence agreement at the time of acquisition. They didn't because they clearly wanted to push the Microsoft brand, but that decision appears to have backfired given the crash in sales since the Nokia logo disappeared on handsets. Were it not for the Lumia brand they may have crashed even further! The Nokia brand was so strong in the EMEA region, the Microsoft brand on the other hand is strong nowhere (in hardware) and almost seemingly a taboo in some regions! Like they did with Xbox, Microsoft would have done better to distance themselves from the Lumia range.

Bologna. Sales crashed because no notable handsets were released until the end of the year. Posted from Windows Central for Windows 10

Flagship sales have always been crap. People knew, and trusted Nokia (in EMEA). Nobody really knows Microsoft in the Mobile industry. Even less trust them. A lot of common folk will see anything made by Microsoft as geeky. The average consumer sticks with what they know, and who they trust. The Nokia brand jumping aboard the WP ship pretty much saved it. Look at the palm pre, incredible phone, but the brand meant very little to very few people. The inferior iPhone 3G however was selling like hot cakes.

The Xbox is geeky? The Surface is geeky? The Band is geeky? Since when?

Xbox has always distanced itself from the Microsoft brand. It's usually marketed Xbox, not Microsoft Xbox, especially in the early days! Surface is not exactly popular, and neither is the band (when there isn't a fire sale going on). And for the record, surface is rather geeky. Only business users and geeks even bother. The surface is a nice brand, but it doesn't carry mass-market appeal. The surface phone won't be the thing to set the world alight, just like Mango didn't. The Lumia 800 was more of a showstopper and headline grabber than the surface phone will be. Yes, the WP fans will melt when they see it, and maybe even buy it (like we did the 950), but the average consumer will see it as meh just another windows phone. The key to success will be attracting the likes of Samsung, HTC and Huawei to have another (proper) go at creating WP devices.

Surface is not popular? They're doing quite well right now and it looks like alot of OEM's are trying to copy them.

Surface 4 just won Tablet Of The Year - it's also being copied as a form factor by even Apple with their Pro thingy!

And yet the iPads, Galaxy Tabs, even the Linx's of this world continue to annihilate it in terms of sales... It might be nice, it might be powerful, it even has a great OS, but it simply has the wrong badge on the back.

Good. We have HP now to give us the phone we've always wanted! Lol.

Amazing, MS spent billions on Nokia, HP spent money on palm but it looks like HP is about to capitalize on MS' investment. It'll only be fair if MS can do the same on HP's investment.

I wouldn't be surprised if HP quickly drops support for the X3 if it doesn't sell. HP had no qualms about dropping webOS quickly, despite the fact that it was their product after they bought Palm. Posted via my Nexus 7 2013 using the Windows Central App for Android

That's the problem with today's businessmen. They lack patience. All they can see is statistics and all they want is quick profits. And because of this, many stories end before well before the climax. Come on people, give your story some time. The end may surprise you!

Its a shame they shutdown their photography division

Major players LG, Sony, HTC & Lenovo all lost money last quarter on Android phones Blackberry switched to Android and still sold <2M phones last Qtr If I was Nokia I would stay out of the cuttroat smartphone business

I agree. Far too competitive.
They should just focus on licensing their innovation to other manufacturers.
Pureview cameras, HAAC microphones and glance screen on multiple manufacturers - that would be a good step forward.

They should just focus on the next generation equipment. They are awesome in innovation.

They could become the BASF of the mobile/tech world. "At Nokia, we don't make a lot of the [technology] products you buy. We make a lot of the [technology] products you buy better."

And they still all earn more money with smartphones than Microsoft does.

And Microsoft still make me money from Android than Google do.

None of them make more money on smartphones than Microsoft, Samsung alone payed microsoft 1B in Android patents.

BB sold less than 1M phone last quarter. And that with the vaunted android Priv in there.

It would be nice if you had listened to the entire Q&A (which you can do here: https://www.periscope.tv/w/aZneejI3MDU5NDB8MU9kS3Jkb2pqa3dKWEw8X3_cOiGIX...). Let me break it down to you what Suri said: - He said, indeed, that there's no time-frame. "It could be in 2016, it could be later". Yes. And then he also went on to speak about Nokia's still very strong brand-awareness in all major markets. And, as you may know (or not) brand-awareness is something that gets dilluted with time. So yes, while there's no official "time-frame", Nokia is very aware that the sooner they return, the more they profit from that same brand-awareness that still exists. - Not only that, Suri also said that Nokia sees opportunities in places where they're not yet allowed to return to. That means smartphones. - Suri ALSO talked about the kind of phones that Nokia intends to offer in the future: premium. So do not expect to see low budget Nokia smartphones but do expect to see all the cool Nokia tech you enjoyed on Lumias on premium devices. I don't think Nokia will be delaying the return much longer. However, it's possible that they'll see to release the phones at the same time Google releases Android N (which they better name Nutella!).

Nokia were known for their great cameras, but didn't the Pureview team go to Microsoft? Also, it is my understanding that designing new phones takes a very long time. I would think if they were planning to get back into it that they would have some prototypes by now. This ho-hum statement from the CEO is concerning.

"Nokia were known for their great cameras, but didn't the Pureview team go to Microsoft" Some of the team responsible for implementing the PureView tech moved to Microsoft, indeed. HOWEVER, the technology itself (tha patents) remained in Nokia's hands (Microsoft is licensing it from them) and the R&D labs remained at Nokia (see the OZO for example). So, since the camera tech remains at Nokia, they just need to get new engineers to implement it (which I believe they already have). Juha is a great guy, but he isn't unreplaceable. ;) "designing new phones takes a very long time. I would think if they were planning to get back into it that they would have some prototypes by now" Who said they don't have those already? ;)

Android would be I bad choice. I hope they come out with their own OS and run Android apps. Universal Windows stratergy is paying upto certain extent. Once it gets big then no one can stop Microsoft.

Android is the only and best option. It has the volume and app support AND it's open so that Nokia can freely change it themselves if needed (something they couldn't do on WP which frustrated a lot of plans they had). A proprietary OS would be an even worse idea than WP. It would require them to spend tons of money on development and would lead them nowhere. BlackBerry and Jolla tried that. They both failed.

I would find it better to run ios on Nokia then Android and that isn't possible at all. Volume wise they may beat Samsung for sure. But if uwp strategy wins Nokia has to definitely come with a Windows phone then.

No, Nokia does not have to come back to WP. You may want them to do so, and that's legitimate. But it won't happen. WP is dead (despite what Jason's pink flying elephant friend tells him) and there's nothing on WP that would entice Nokia to return to it. It already ruined them once. Also, Nokia doesn't need to sell in volume. As they'll be focusing on premium devices, it means that the profits generated by the sale of each unit will be superior to the cost of production. You just need to sell budget phones in volume.

They have the strong Nokia brand in India and Africa and the middle east , it will be super easy for them to come back strong , if they just went to android instead of windows phone from the start nothing of this would've happened

No, instead they would be losing money on Android. There is no win for them here.

Are you kidding me? If they would have made Android, it would have Surpassed Samsung already! Microsoft ruined it :-( just hope now they make Incredible Android phone!

Well, its Nokia's fault. They wanted to invest in Microsoft's OS.

Unless they were going to take over the development of Android, then no, they wouldn't have "made" Android. Android is a hot mess of a system. Too many versions, most of them incompatible with each other. Ask any decent Android developer how hard it is to develop for Android given the many versions, devices, OEM customizations, etc., all of which make it incredibly difficult to write a good app. Nokia would basically have to re-write Android to their own specifications. Maybe they are doing that, I don't know. But using Android out of the box wouldn't be a viable option. So what, Android on another premium phone.

I seriously doubt that they'd surpass Samsung. Please share what you're smoking please.

They would have if they would have gone android path;). I can assure you that! Nokia actually innovated the whole time, even while under the hard pressure of not selling enough lumia devices. Samsung and apple were and are the saggy **** of the nokia body;).

And no posts from djcbs yet? This can't be legit Nokia news then :D A bit more seriously: Nokia has to either push the prices down a lot or come up with something really revolutionary to be competitive in the phone market and I don't really see how they could pull off the latter seeing as how their smartphone division is basically dead as gets.

Mate, you're late to the party! Just check the sedcond comment ABOVE you ahahah ;P

..May be a dual boot device with no compromise' performance and legacy camera tech! Nostalgic yeah

Legacy camera tech? What, like a mechanical shutter and it takes pictures to celluloid?

No, like taking pictures that actually look like pictures in real life also and not just in the reviews;).

+ 800, 930, 1020, 950 XL!

I got the impression from the press that no compete with MS ended already. Perhaps because MS does not even try to compete :) Lets see which comes first, real flagship by Nokia (cameras and all) or one running W10M.

I Think Nokia should reenter the smartphone market with two or three devices and a tablet period. They should have invested in nice apps such as MixRadio and Here maps, things like that again combined with all of their network service well done

Going with Android, Nokia no longer needs HERE maps or MixRadio. Because there's Google Maps, Google Play Music, Spotify etc etc on Android. Investing in those services made sense when you had either a proprietary OS (Nokia Music on Symbian and WP) or an OS with no app-support (HERE to replace Google Maps on WP. Google Maps was available on Symbian phones before).

This was not what I meant. I just think that Nokia should invest in solutions creating nice apps like they did with MixRadio and Here (which are no longer Nokia's). I have no idea what kind of apps they should build, I just think they should build new apps and enter in the software market (not OS). And continue invest in network services

There's no money to be made in apps. Nokia would be wasting resources. And again, those examples you gave only existed because they were necessary. They weren't revolutionizing anything. And they won't be investing in creating an OS either. It will be Android. If anything, Nokia will invest in integrating their technologies on Android. But those will be exclusive to Nokia devices (or to anyone who then decides to acquire a license to that tech).

I just hope they make incredible Android Phones now, was a huge fan of Nokia until Microsoft ruined the whole company.. Go Nokia! Waiting for your incredible Android Phone!

Please do, Nokia! Am using one of ur greatest creation in WP line ever made!

It would be better that Nokia comes back with windows phone with a new brand name. Microsoft is killing Lumia. So now Nokia can make Windows 10 devices too as Microsoft won't be making more than 3 phones now. It would be great if they also come in laptops.

I like how the image header is way bigger than the "article" itself ;)

They are full of doodoo. They know exactly when their next phone will launch, you can't just wake up one morning, draw up a prototype by hand and start production to sell the next day. Just the hardware development itself is 12-18 months, not including building a custom Android ROM and writing custom drivers to get all the pieces working, which can't be fully tested until the first prototypes make it out of manufacturing. They have a phone in development, it will flop, and it won't run Windows.

Boots Nokia, you are great on building fishing boots like your origns, go for it.

I'm in no rush to buy a Nokia again. Posted from Windows Central for Windows 10

Microsoft will lost again if phone marketing.

Well this just answered my question about waiting for a Nokia phone. I guess it's time to run with the new HP elite or just stay with my 1520. Time to maybe get something else in the meantime :/

Nokia phone design language good with flip phone as also Motorola's flip phone was the best and Premium of it time. But look at smart phones with touch screen , they both suck or not that creative at best with their phone line up, also their phone always bulky and heavy compared to iPhone or Samsung's phones.

Perhaps it will be 5G phone :)
http://company.nokia.com/en/news/press-releases/2016/02/22/nokia-is-firs...

Nokia is wise to carefully wade into the swamp of Android nonprofit smartphone manufacturers.

Nokia got paid millions of dollar by Microsoft every quarter but still made a loss with every Lumia they sold. And the Windows market share is down in January 2016 to just 0.8% world wide (75% decline in EU5 YOY alone!) so I'm pretty sure they won't invest in that dead market.

Anustrt! Posted from Windows Central for Windows 10

Why do all the phan bois want ignore the fact these (whenever they happen) will not be Nokia phones, but phones the highest bidder paid to put the Nokia name on. Posted from Windows Central for Windows 10

Designed by Nokia. Quality control by Nokia. Nokia brand on surface and Nokia tech inside.

I would love to see MS work with them on a dual boot option as they have tested with Xiaomi. That would minimize Nokia's investment while MS would gain another OEM for WP. If Nokia is only interested in high end, then that works out perfectly. They can tap into business/enterprise with WP and consumer with Android. I'd love to see their expertise in hardware available for Windows again. If they are going Android only, then I wish them the best. I hope they can catch fire with some amazing tech.

If Nokia continued developing MeeGo & Maemo I reckon it won't be in this mess.

Dual boot phone...... Posted via the Windows Central App for Android

So, in 2017 folks will have a choice between a Nokia phone designed in Europe or a Microsoft phone designed in Seattle. How long will it take for Nokia to beat Microsoft's 3% share of the smartphone market? First week?

MS share of the market will be 0.3% max in 2017.

My family is still rocking Nokia Lumia 928s and will continue to do so until Verizon gives us a new high-end Windows phone to choose from.

Take your time, you can't rush this. Posted from Windows Central for Windows 10

We don't need nokia now we have HP and is AWESOME

I hope we can see a nice 6.4" phone from them.

Nokia will release an Android phone and sell more of them than Microsoft sells Windows phones in general.
It's what the heads of Nokia should have done a few years ago when they signed the deal with Microsoft. Posted via the Windows Central App for Android

After HP released the high spec phone I now realize what Microsoft is trying to do, and that is bring more OEM brands on board. If they release the supposed mythical Surface phone then what incentive do other manufacturers have to j7mp on board wm10 ?

If Nokia does return to the smartphone market, hope they release premium phones running on Windows 10 Mobile with Continuum support. Irrespective of whoever releases a phone, I would never buy a phone contaminated with ugly and evil Lagdroid.