Nokia Imaging SDK 1.2 released, Lumia SensorCore SDK out of private beta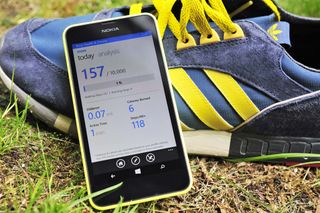 Microsoft has updated two of their Nokia Software Development Kits, the Nokia Imaging SDK, as well as the Lumia SensorCore SDK. The Imaging SDK has been updated to version 1.2, while the SensorCore SDK has come out of private beta, and into developer beta.
The Nokia Imaging SDK gives developers a set of image editing and manipulation tools. The tools are designed for performance and devices with smaller amounts of memory. This latest version of the SDK features an Animated GIF Renderer, Image Aligner APT, and Local Blending API. It shares a single code base with Windows 8.1 to make porting to Windows Phone 8.1.
Meanwhile, the Lumia SensorCore SDK has moved to public beta. SensorCore allows developers to use data from a low-powered, motion- and location-tracking processor found in some of the most recent Lumia devices, such as the Lumia 930. This data can be used in application to give users more data about their activity and fitness. Because the data is centralized on this low-power processor, apps don't need to collect it themselves, updating with new data when they are opened. This decreases battery drain. Users will need to grant permission for apps to collect this data from the device. As reported last month, Bing Health & Fitness already uses the Lumia SensorCore SDK. Below is the video with examples of SensorCore-enabled apps that developers can build.
What kind of apps would you like to see developers build with these development kits? Let us know below in the comments.
Source: Nokia Developer blog (opens in new tab)
So much posibilities So little amount of developers

Its starting to feel like we might get our cyan firmware soon™

I'm definetely going to check this out. I messed around with the old Nokia Imaging SDK and loved the effects.

Can't wait for all these apps to utilize this. I just want Bing health and fitness to be the best fitness/health app possible. MS make it happen. You have oodles of cash, spend it wisely.

Would love for Bing Health & Fitness to integrate with all that Xbox Fitness stuff.

Oh yes, that would be fantastic. I already got most of my family members working out exclusively on the Xbox. Having this type of integration will surely keep most ppl locked in and bring over new customers. I

Don't forget about HealthVault too.

I badly need to get the camera algorithms renewed for Nokia Lumia 720. It is not 6.7 MP with carl zeis anymore ! It is worse than ordinary camera !!

What do you mean? 720 is a decent performer.

can you please elaborate ?

Well...so many opportnities for devs...will be checking out sensorCore SDK...may be an app using that...

I think they should focus on their main Camera app built in the OS too, to actually get more attention from people who want something different than just Nokia. Yeah, I'd probably go for Nokia when choosing a new phone or not.. Maybe LG with their camera if they intend to bring it out to WP too. But it kind of got boring to hear all these Lumia exlusives and it's updates from Microsoft. It's like they are just promoting Nokia, Nokia, Nokia all the time and not really their OS. How come are OEMs going to get any interest.

I haven't used any of these features on my 1520....man...I am out of shape!

Does it fix "yellow tint" effect in photo? Since amber-black, my lumia 920 is really messed up with ijo-ijo (green-yellow tint).

Why does the video shows the L1520, does it has those sensorcore stuff too??

Not know but the Icon and the 1520 will get it when cyan comes out

How do I enable the feature in bing health and fitness shown in the picture? I cant find a step tracking option? I have the lumia 1520 and currently use their motion tracker but it rather use the bing one to keep my fitness stuff in one place!

It depends on motion sensor which is currently only available in 930 and 630.

the 1520 and the icon have to wait for cyan.

Still no support for 60fps /slow mo/ VideoEffects...? They r more awaited by users than Sensocore...
Will download later :)

It would be cool if the Nokia camera smart sequencer could export as an animated GIF

Lumia cameras have become mediocre post-Portico-firmware. They became mediocre with the Amber-firmaware and the Black-firmware did not repair this. - smoothed photos : not sharp/crisp anymore
- somber photos without punch
-yellow/green tinted photos What is going on at Nokia ?
It looks like they want to kill their own (once so famous) cameras.

An animated GIF renderer? How useless is that?! The only place in Windows Phone that can display them is internet explorer. We really should get that in text messages....

Fb banned anigif too...
Now it is time for videos, and wp8.1 is great on it :)

Fit Buddy this app use SensorCore SDK http://www.windowsphone.com/s?appid=73e99af6-1590-4109-abbb-06b2760e5acc

Now if I could actually open camera apps again. 8.1 update 3 broke all camera apps from starting for me.

Does the 820 have the required hardware?

How can we download the Nokia Imaging SDK? It is for developer?

What they really need to work on are VIDEO settings -- especially manual exposure adjustment & locking. No WP app can do it and I haven't seen anything on iPhone or Android. The current system is too easily fooled by well-lit foreground and dim background or changing conditions. It keeps trying to adjust to bring out the dark areas and blows out things like people (e.g. stage performers) that are spot lit. If they can adjust white balance, video exposure should be no big deal.

There was one app on marketplace that didnt seem to support the icons camera but supported the 1520 for high resolution forget which one it was but its like their working with an older imaging sdk
Windows Central Newsletter
Thank you for signing up to Windows Central. You will receive a verification email shortly.
There was a problem. Please refresh the page and try again.