Nokia Lumia 635 available for pre-order through Unlocked Mobiles UK for £145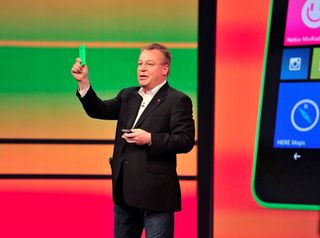 The Lumia 635 from Nokia is available for pre-order in the UK through Unlocked Mobiles. The Windows Phone is identical to the Lumia 630, but sports LTE support for extra boosts in speed. If you're looking for a more affordable choice of smartphone, the Lumia 635 can be yours for £144.98, which isn't a bad deal considering what's contained inside the case.
For that listed price, purchasers will enjoy a 4.5-inch IPS display with a 854 x 480 (on-screen keys), Windows Phone 8.1, 512 MB of RAM, 8 GB of storage (micro SD expansion) and a Snapdragon 400 quad-core processor running at 1.2 GHz. Stock is expected for July 3. Let us know if you'll be picking one up in the comments.
Source: Unlocked Mobiles
Rich Edmonds is Senior Editor of PC hardware at Windows Central, covering everything related to PC components and NAS. He's been involved in technology for more than a decade and knows a thing or two about the magic inside a PC chassis. You can follow him over on Twitter at @RichEdmonds.
First comment! Posted via Windows Phone Central App

And the most irrelevant comment, well done. The device is way too pricey compared to the Moto G. Fail.

Wow! Well.. Where's today's "gems" app? It was supposed to be start today right?

The ugliest, overpriced device. Massive bezel, low resolution, low spec, ...
And more expensive than Moto G.
Shame on Nokia. What a failure!

No it's not a pointless device. I have the 630 and for the price I have been surprised by it's performance. It is actually pretty fast and smooth considered it only has 512 ram. And the screen looks great it isn't bad at all. Even the camera is decent. Your comment is stupid because you have no experience of the device

It's not the device it's the OS which is running well. Hardware vs. Hardware on the other hand and it's a gigantic fail. No need to call people stupid as well...ultimate keyboard warrior.

Lumia 625 about 99 quid, network unlocked, at carphonewarehouse - better phone imo.

I got the 625 myself. Bigger screen(4.7 inches) and it also supports LTE

Way too expensive to be successful. MSFT needs to be willing to take some losses here to support uptake of the platform. I hate Android, but tough to sell this above Moto series given lower price point of those phones...

It will probably drop down to 99£ in a couple of months.. This is just the way they do things, start off high and steady the price after a few months. Still much better off getting the 625.

It already is £99 on PAGY and the 625 is now £79 on PAYG in Carphone Wharehouse/Dixon Carphone Nokia Lumia 630 Nokia Lumia 625

Glad to hear it. I think they need to message lower price point aggressively. MSFT can afford to lose some money here whereas obviously Nokia could not

The Lumia 625 is good value... but a screen that big should not be 800x480. It's a blurry mess!

I'm using one to write this - not blurry at all! I do agree it should be higher res though ;)

Agreed on higher resolution, but it is not blurry at all.

Yes everyone knows that. Thanks for once again starting the obvious

Where the hell is true successor of Nokia Lumia 720 ?? Come on Microsoft, many users are waiting for next upgrade for Lumia 720 !!

And I too am looking for a successor for the 820. Hopefully with dual sim support, I have ended up buying the dual sim 630 which is great but lacking ff cam and 1gb ram.

720 Was Released 2013, April. So give chance and be patient

Guys come on we've had this debate before everyone in the world knows the short comings. Got myself one for R2200 [$200] through orange online store and it's really awesome phone. It fast with no drag ( android lag) has latest os and is nicely built. I've got a 920, 820 520 and 1320 in my house and the 630 is so awesome. It killes all the lower end android phone and wp is like butter compared to android é even kitkat. Are you going to buy one I'd there question and i say yesssssss

Just bought an L625 for £79 at CPW yesterday, nice big screen, power button in completely the perfect place to press every single time you move the phone, pita, nice phone though, had an L520 before this, decent upgrade for low end phone

Know what you mean about the power button, what a pain! Buy a bumper case - really stoves that issue! Enjoy ;)

Thanks, might do that indeed

Almost a perfect phone for that price, if it only came with 1gb of RAM ;-) Posted via Windows Phone Central App

Now someone who makes a good comment +10000000

I hope its available in Portugal may pick one up..

i wonder if they ship to the US. I'd like to get one.

Em Portugal ja vi na worten o L630 a mais ao menos duas semanas por 189€ senão tou em erro no preço no norteshoping ou na expansys.pt fica um pouco mais barato. Comprei la o meu L1320 por 280€ foi uma exelente compra. Cumprimentos

Agree that the 625 is a better buy. Although MS need to reassess phones like these and the 512mb of ram. Are the market and potential buyers too price sensitive in respect of additional cost it would take to bump the memory up to 1gb. Personally I'm holding out on upgrading my 820, as ideally would like my next WP device to have a 5 inch screen, plus SD card and removable battery.

I just bought a brand new 625 unlocked for 72£ wondering what the 4g speed will be like on the three network
Windows Central Newsletter
Get the best of Windows Central in in your inbox, every day!
Thank you for signing up to Windows Central. You will receive a verification email shortly.
There was a problem. Please refresh the page and try again.