Nokia Technologies will hold a mysterious press event on July 28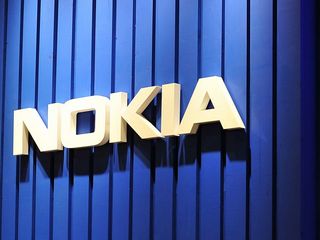 Nokia Technologies has something they want to talk about on July 28, and they want to tell members of the media about it. The company has sent out invites for select outlets to attend a "VIP event" in Los Angeles on that date.
As you can see in the teaser invite posted on PhoneArena, it uses an odd close up image of ... something, with the words "Nowhere", and then a second message. "Now here" below it. So what does this mean? Some are speculating that Nokia could announce a buyer for its HERE Maps subsidiary, which has been rumored to be for sale for a while.
Another possibility is that Nokia could reveal a new version of its Android-based tablet, which was first introduced in November. Of course, some are already claiming that Nokia is about to announce their official return to the smartphone business, but since their contract with Microsoft keeps them from actually doing that until the fourth quarter of 2016, that seems unlikely.
Source: PhoneArena
Let's hope a Windows 10 tablet

I'll get it then! Nothing better than the Nokia brand!

It's just some Chinese crap with Nokia label slapped on it. The real talent is at Microsoft now for devices. Well, except for the fired ones. They might have gone back to Nokia but I seriously doubt it.

Intrepid00 like the iphone ??

@brorim.
Oooh Intrepid00, must be feeling rather tepid now :P.

Your argument is invalid as Microsoft has also decided to appoint Foxconn for manufacturing Lumias. So please stop bragging....

And please do your homework cause Foxconn would manufacture Lumias for India ONLY.

And so ??? Is India not a market ??? Or the devices made for India alone cannot be considered ??? Please stop being a fanboy.

Anyone who spends any time in this Community knows India is not a market, it is the ONLY market. Or so half the posters here would like you to believe.

No.. Microsoft : - desing the phones - sells the phones - suports the phones Foxcoon only manufactures them The Nokia N1 is - designed, - manufactured, - sold - and gets is support from Foxconn

Wrong. The N1 is designed by Nokia and the software support is also done by Nokia. Manufacture, distribution, sales and hardware support are by Foxconn (or local companies hired to act on their behalf). Also, Microsoft doesn't actually support the phones either. They have companies that they (or their manufacturers) hire to do it for them.

And working where exactly at nokia? Nokia isn't in that business any more.

Lol, Nokia kept the R&D. The N1 is just like the iPhone, except Nokia also leaves marketing and selling to the manufacturer.

Well i hope you got the 2520 as well

Nokia only resells its brand to some Chinese oem, they are a bunch of fellows now, no more productions

True that nothing's better than Nokia

That would be cool. Especially since it's a day before the official release of Windows 10.

N1 with SD Card slot and Windows 10....?

Maybe a Nokia W1 running Windows 10 ??? :D

I think Nokia will never go back to Windows after all that failures

If it's not a Windows 10 device they will be forgotten by the 29th

Seems like related to HERE to me. That image looks like a camera, especially the kind used by cars to map streets

Why would Nokia Technologies division announce that? Their HERE divison could do that. Unlikely that this is about the sale.

Fair point, but if its some e.g. camera or accessory tech leveraging the HERE platform, Technologies could announce it? [And yes, obviously won't be about the sale.]

Well the Image has 2 lenses in frame so i imagine it might have something to do with 3d? VR version of street view for Here? VR camera? I doubt its a consumer product, there are no stand alone products for Here and certanly none with a camera. Could be a Nav and dash cam, or just a dash cam. Looking at the photo again, its outside, you can see trees in the top right, could be an autonomus car considering they are doing it in LA and not anywhere else really... Also Here announces all its software updates and changes and Nokia have handled Larger updates like partnerships with OEMs and hardware changes in how they map the world and so on. Its like when there is a big announcement for X Box, Microsoft do it rather than the X Box division...

See my comments below. I am now almost willing to bet a pair of dirty socks that it is related to Meizu and some camera tech lisencing with them.

If anything im surprised they haven't spun off here & brought back the navteq branding(as most car manufacturers still list it as navteq)

They are looking to sell here. I wasnt aware it was navteq origially - you learn something new every day

Nokia bought NAVTEQ in 2008. NAVTEQ was 'Navigation Technologies' before a name change. NAVTEQ et al, has been around in some form since 1986

Yeah, that's what my reaction was when I first saw the image-cameras. And my mind immediately went back to the time Nokia bought Pelican Imaging. http://www.windowscentral.com/nokia-invest-pelican-imaging-tech-fly-eye-cameras-lumia Might be something related to this.

I'm with you on this. Probably something to do with pelican imaging but did they actually buy it?

Seems to me all those Nokia employees fired by Microsoft have gone back to Nokia to form an attack plan.

Hmm..i think its Here Maps related. Those teaser words both have the word *Here* in them.

Yeah.. Same what i think. Its about HERE... But maybe A HERE tablet. Lol.

Nokia is dead to me when they announced Nokia X

Did I miss something? What does Nokia have to do with Windows anything anymore?

Still Nokia holds the proud of all good things about Windows phone

My windows phone says NOKIA on it...

An hypothetical sale of the HERE division would NOT be announced by Nokia Technologies. That would be like the Windows division announcing the sale of the Xbox division. This event will be about Nokia Technologies. And Nokia Technologies has specific goals and functions. Amongst them, future Nokia products which will go beyond just phones. Like imaging tech. After all, it's worth remembering that Nokia kept ALL their imaging patents. Including the ones Microsoft licenses to use on WP under the "PureView" brand.

Never heard that... Nokia kept the imaging patents??? Or I missed that. But if its true then its too good for Nokia. Now expecting massive Windows related news from Nokia

Yes, they kept all their patents. Microsoft just got some design "patents" (more copyrights than patents). Nokia kept all the rest. However, I wouldn't be expecting massive Windows related news coming from Nokia if I were you ;)

Wrong Microsoft got all those patents and that's why they also sued Samsung cause they didn't want to pay.

What the hell are you smoking? 'cause you should definitely stop.

Do a bit more of reading on this mate...the patents were licensed to Microsoft...none were bought...the licensing itself cost around 2 billion for them...If they were bought, am almost sure MS would have been looking at a cost of above 10 billion for the patents alone...

The patents that Microsoft sued Samsung over have nothing to do with the Nokia patents. You really don't understand whats going on here...at all.

Cant think of one reason why Nokia would have anything whatsoever to do with Microsoft, who is still decimating the company with layoff of local people.

Do you mean the people Nokia was probably going to have to lay off anyways before passing the job off to Microsoft? Nokia didn't sell so much of itself to MS because they were doing well.

Once you go PureView, you never go back.

Lots going on the end of this month. Very interesting.

They're buying back from Microsoft?

That would be funny. Sold for what, 7 or 8B USD? Then buy back for current valuation.

Nokia also choose the day before JUDGEMENT DAY... LOL !

Looks like dual camera's ...

I was thinking the same thing. Some sort of stereoscopic camera.

The date has obviously been set to piss of Microsoft.
New Nokia Smartphones (Android) and Tablets, including proper 40mp purview camera phones.
Great that they are back in business, after Microsoft tried to screw them over. Who is having the last laugh now.

LOL, Nokia had already screwed themselves over long before Microsoft showed up. Best not get your hopes up that Android will fix their problems. Also, these are corporations, not people. Nokia attempting to "piss off" Microsoft is like expecting an ant to annoy a whale.

Let's face it, if they had put Android from the beginning, they would still be the world's number 1 phone maker.

Read the article then reply

Whomever Juha Alakarhu is working for, they will have the ultimate camera phone.

The technologies Juha uses belong to Nokia. If Nokia terminates Microsoft's license, he would have to start from scratch. Also, Juha is part of a team. He's just the face you know from that team.

He puts together a great team.

He didn't put it together...lol

Well unless his moved back to Nokia, he was one of the few that would have been high priority in terms of staff retention. On the flip side the other creative genius also behind OIS went to Apple..... It wasn't all Juha.

Uh, right. They are having an event in two weeks to announce a phone they're not allowed to sell before the end of next year. I kind of doubt would make sense. In the past people complained when there was a month or two between a product announcement and availability. Imagine the reaction if the gap is 15 months.

Hoping they'd announce a tablet with both Android and Windows options...or possibly even dual boot. Oh, and I hope it makes it to Canada.

I'd be happy just getting N1 in Europe.

I dont want any phones nor tablets from Nokia so I'm not interested in Nokia hardware at all. I want my phones and tablets made by Microsoft only.

Other places are saying the non-compete clause I only until Q4 2015, but Windows Central have stated Q4 2016 a few times recently....which one is correct?

The deal states 31st December 2015. However, recently Nokia mentioned Q4 2016 for a return to smartphones. Which may indicate that the non-compete clause was extended (likely because the deal took longer than expected to be completed).

If you read the statment the statement that Nokia issued about its smartphone return it contains some interesting three dots: "at least for phones...". PS: Phablets are no phones ;-)

Yeah but even Microsoft wasn't THAT stupid when they signed the deal lol They didn't put in "phones". The clause refers to "mobile devices". Which is why the N1 doesn't bring SIM card capabilities. From the deal "Nokia would be restricted from licensing the Nokia brand for use in connection with mobile device sales for 30 months and from using the Nokia brand on Nokia's own mobile devices until December 31, 2015." A phablet is a mobile device ;)

I believe the precise situation is that Nokia would be allowed to manafacture and sell its own smartphone products from 1 Jan 2016. However, since it has no manufacturing capacity, this is moot. For licensing its brand to others there is a separate period of 30 months from the signing of the MS/Nokia acquisition deal. So that would take us to the Q4 2016. I was told this by a Finnish trader and I have no reason to doubt it, as I do know he knows the details of the deal quite well.

Interesting, but knowing Nokia's past record of hyping nothing, AND the fact that it seems to be a very small scale event, would not get too exited. Having said that, kinda intriguing that the picture appears to have at least one, if not two camera modules in it. Some kind of a HERE accessory for self driving cars? Or a lame GoPro competitor? :P Would seem very unlikely as a venue and picture for announcing HERE buyer.

July 28th, 1 day before Microsoft's big day!

A shell of a formerly cool company that knew how to make awesome devices. Now? Pretty much just a brand name.

The image looks like a camera lens to me

Nokia is always a burden to Microsoft.Introduced Symbian mobiles to compete with Microsoft mobile os. Then failed due to poor hardware partnerships and finally fell in Microsoft's feet.

Heh heh you are a moron :D

These type of fan boys are pathetic..They go on blabbering anything without any knowledge...

I wish them the best but if it's not Windows-related, I don't really care what they do from here on out.

Digital "street view" those Here cars have been busy making a 3D map of the world.

I'm sure MS would let them off the hook if they agreed to make a Windows phone. Timing seems odd, a day before W10 release. If its not MS news than maybe a FU to MS. Posted via the Windows Central App for Android

Any specific reason for choosing '28'? Just before the day of windows 10 launching!!! Looks surprising for me.

Yeah, very strange timing. Are they looking to spoil the Windows 10 party?

I was under the impression the German car consortium had pitched the best tender for here - and it's a done deal... This is the presser..?

1 - No deal for HERE was yet closed. Nokia is still evaluating. The German consortium is the best positioned one though (thank God). 2 - Nokia Technologies would not make any announcements in regards to another Nokia division.

Good point... I'm going to go with the tablet running ios as suggested below then lol

Am worried that the sale of the HERE division to a car consortium would change their maps business in a way that they wouldn't serve smartphones needs anymore....
Plus, its Nokia...their 360 blog is a unique way of showcasing their progress and achievements and its only cause of Nokia's influence that even simple ideas like a technology blog work so well.

Well, given the companies in the consortium, I honestly am hoping that, if they sell HERE, it's to them. Apart from all the other innovation it would allow them (self-driving cars etc), car companies are obviously interested in keeping the HERE apps alive. After all, it would allow them to lure in customers for their cars. By having a mobile presence already in place, they can present the navigation systems of their cars as something that can be controlled and managed through the smartphone people have. The blog...well, THERE I'm not as sure. It would depend on how HERE would operate. But assuming the Consortium won, given that it's composed by competing car manufacturers, I think it's extremely likely that HERE would be left as an independent company. And thus the blog would also remain as a way to reach out to consumers.

Nokia finds a loophole in the 'create a smartphone' section of the buyout agreement that allows them to create a smartphone if it is a Windows Phone. They then create a wormhole through time to pull the 808 and 1020 creators back to Nokia and create a full-on 1020 successor beyond anything imaginable... and that's when I wake up and realize it was just a dream :-(

I don't think it would turn out to be a windows phone

LOL yeah that'd be cool. Unfortunately there's no such loophole. Believe me, I searched for one ;)

I'm guessing they are announcing some new sort of technological feat or breakthrough that can be monetized. The use of HERE probably means it's something location based.