Nokia World 2013 Live Blog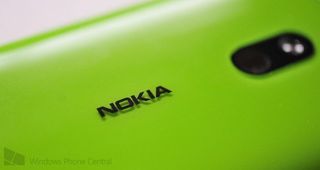 The event begins 11 AM Abu Dhabi time, or 3 AM ET/12AM PT on October 22nd. Learn your local time here.
Daniel Rubino is the Executive Editor of Windows Central, head reviewer, podcast co-host, and analyst. He has been covering Microsoft here since 2007, back when this site was called WMExperts (and later Windows Phone Central). His interests include Windows, Microsoft Surface, laptops, next-gen computing, and arguing with people on the internet.
No not Microsoft, people respect Nokia because its supported the people in hard times with affordable phones.
Nokia is for the people. I love Nokia and everything it stands for.
I salute you Nokia :)

Exactly
looking at my first love the 8210 made in finland :)

I still got hopes the deal won't go through.. Just a feeling I have it shouldn't. Go buy blackberry instead Microsoft! sorry guys..

Can't wait hear about the new products.

Sorry, guys, CNET had theirs up first, so I have to watch them ;p

Why? They won't have anything good to say.

always good to hear different voices and laugh at the nonsense ones. "I can't post to instagram"

Watch here instead... this is OUR community. iCnet doesn't even share our passion for Nokia and Windows Phones.

Depending on your time zone, it could be today

So basically, its now? Video stream?

It's 11.40pm there I think

Nope but it is in California ;)

Check phone arena where there is a countdown clock...

Any word on what the Nokia 1320 is? Another evleaks showed a picture of it. Ah well, guess I'll know soon enough.

1520-big screen great specs

So excited! Hope more than the 1520 come to AT&T, like the 1320.

I think there's still more than 11 Hrs to go..!!

Is anything confirmed to be coming to Verizon?

Nokia needs to give T-Mobile something good. Tmo has all the high end phones from Samsung, HTC, LG, Apple. Even the new Sony xperia Z1 is coming. The only thing missing is a high end W8phone with decent memory.

I agree I hound them on twitter...

929 I believe for Verizon. Not confirmed but you will soon find out.

Hi There Nokians, Windows Phoners and the WPC team
I am absolutely throbbing with envy Daniel!! I would give a kidney to be there in Abu Dabi tomorrow :(
Anyhow. I want to ask if someone can PLEASE PLEASE PLEEEEEEZZZ Record the entire live stream of the event in decent quality and upload it to youtube! I wont be able to watch it myself and I am so pist off because of that :(
So can one of you awesome people capture the live stream and upload it to youtube so I can watch the magic later on???
I would really apreciate it guys
Thanks

Its a live blog not live stream. There's no video just words and pictures.

wohooo thanks for countdown time
now I can set alarm for this event :)

Actually I decided to stay awake until the end of the event then go to sleep!
Sent from HP Envy x2

It's 2 PM - Vietnamese time! :D

Yeb, and a lot of people will miss this event because they are working


it starts midnightin california. FOR ONCE I DONT HAVE TO SLEEP AND WAIT FOR this kind of event!!! Fuck that will give Apple couple hours to arm themselves for a fight back.

Sacramento checking in. Let's start this party!!!

I thought you would be up and running early.

Hope there is something new coming to T-Mobile so I can use JUMP in six months!!!

Whats the time India??? Gmt+5:30

GMT +4:30 considering its summer clocks.

Looks like it will be about 2 hours on the Nokia site. I have them both open.

8am in the UK, im on my way to work during that time. Shame i can't get the live stream of the event, I'll have to make do with the live blog.

This song... so chill.
Final conference go!


3o mins to go.... Bring it!¡!

Around 30 minutes to go....

Im staying up just for this. Thanks guys!

"So who wants to guess what is going to be announced? Hint: we know everything...lol" Hahaha :D

http://sites.media-server.com/mmc-custom-portals/nokia/2013-10-22_keynot... Stream the event straight to your WP

That laptop in the picture is a question mark.

I'm so regretting buying Lumia 1020, 2 weeks ago!! Whyyyy

6 Phones with 6 minutes to go...yay


OK MADE IT HAPPEN!
I'm watching now go ahead and START THE SHOW!

Why the hell time is slowing down!!!! Its just 3 more mins...

sound not coming in the video.

No video/audio? Whats going on???

http://conversations.nokia.com/2013/10/22/live-from-nokia-world-abu-dhabi/

Weird that they are pushing Asha still. I guess they have to continue business as usual till 2014, even it if means trotting out a soon to be dead platform.Asha will probably be swallowed into the low cost Lumia line

They should continue with asha line. Some ppl may not require a smartphone all the time. I would definitlely like a asha as my backup phone

On phone arena there is a countdown clock..

THEY ANNOUNCED INSTAGRAM AND VINEEEE OMGGGG

Having to watch the webcast on my desktop.yphone and tabletare not stable

No news about Lumia Black??

THANKYOU! Thankyou thankyou so much Dan, I love you <3
You uploaded the video on not youtube so that I in Pakistan could watch this ;)
Converted a dozen people around to the platform and after this event, things are looking promissing :D
Windows Central Newsletter
Get the best of Windows Central in in your inbox, every day!
Thank you for signing up to Windows Central. You will receive a verification email shortly.
There was a problem. Please refresh the page and try again.