NVIDIA launched the 30-series Ampere family (replacing the aging Turing architecture) toward the end of 2020 with the NVIDIA GeForce RTX 3080, followed by the RTX 3060 Ti, RTX 3070, RTX 3090, RTX 3060, and most recently the RTX 3080 Ti. These graphics cards promise (and have delivered) exceptional performance compared to the 20-series cards at similar launch prices.
Now that the 30 series has been fully populated from the RTX 3060 all the way up to the RTX 3090, it's time we took a look at the most affordable 30-series Ampere GPU. This isn't going to be a strong contender for best graphics card, nor am I expecting it to be a good choice if you can afford the NVIDIA GeForce RTX 3060 Ti, but for those on a tight budget, this may be the best ray tracing-enabled GPU around.
Bottom line: NVIDIA did a great job with the Ampere series of GPUs and the RTX 3060 is the latest addition for affordable gaming. It's better than the outgoing RTX 2060 and launched at $329, letting those with tight budgets upgrade and enjoy ray tracing, but gets overshadowed by its Ti sibling.
For
Incredible 1080p performance
Can play games at 1440p
Smaller PC case friendly
Great value
Power efficient
Against
Doesn't need 12GB RAM
Not good for crypto mining
RTX 3060 Ti is the better choice
NVIDIA GeForce RTX 3060: Price and availability
The NVIDIA GeForce RTX 3060 released in February for $329, but you'll find it impossible to locate stock anywhere for around that price. Like all other graphics cards, the world is experiencing a computer parts shortage, driving up prices. This isn't helped by scalpers (buy low, resell high) and those who are planning to mine some cryptocurrency.
The RTX 3060 is the most affordable graphics card in the 30-series Ampere family, coming in just below the mightily impressive NVIDIA GeForce RTX 3060 Ti, though we'd recommend getting the Ti version if your budget can stretch. It's worth keeping an eye out on any sales or promotions like Amazon Prime Day or Black Friday to try to score a deal on a new RTX 3060.
NVIDIA GeForce RTX 3060: What's good
The 30-series of Ampere GPUs is powered by NVIDIA's latest architecture. This generation of GPUs brought improvements to the streaming multiprocessor (SM), as well as new ray tracing (RT) cores and tweaked Tensor cores. All this results in better overall efficiency and performance. We've already gone into some detail in our NVIDIA GeForce RTX 3070 review of how much of an impact this has on gaming.
For a quick run-through, NVIDIA essentially took all the gains made with the RTX 20 series of cards and cranked it all up further. Floating-point (FP32) and integer (INT32) operations have all been improved considerably, thanks to NVIDIA working to change how the GPUs work instead of simply cramming more cores onto the PCB.
Swipe to scroll horizontally
Category
Spec
Architecture
Ampere
Process
8nm
CUDA cores
3,584
RT cores
28
Tensor cores
112
Core clock
1,320MHz
Boost clock
1,780MHz
Memory
12GB GDDR6
Memory speed
360GB/s
Memory interface
192-bit
Bus standard
PCIe 4.0
TDP
170W
Recommended PSU
550W
Power connectors
1x 8-pin
Ports
2x HDMI 2.1
3x DP 1.4a
HDCP 2.3 support
Dimensions
4.4 x 9.5 inches
(112mm x 242mm)
The NVIDIA GeForce RTX 3060 is powered by the GA106 chipset and has a transistor count of 13.2 billion. It has full support for PCIe 4.0 and is powered by 218 RT cores, 3,584 CUDA cores, and 112 Tensor cores. For clock speeds, we're looking at 1,320MHz as base and 1,780 for the boost. Our EVGA RTX 3060 XC Gaming for review has a boost of 1,882MHz.
While the RTX 3060 Ti has 8GB of GDDR6 RAM, the non-Ti version actually comes with 12GB, but it's not a clear-cut win for the lesser-powered GPU as we'll cover later. The RTX 3060 does support HDMI 2.1, should you wish to enjoy content at 4K beyond 60 frames per second.
Image 1 of 9
Performance for gaming with the RTX 3060 is as expected. For 1440p, it comes in lower than the RTX 3060 Ti (and last-gen RTX 2070 SUPER), but it's still a commendable effort. Looking at Far Cry 5, Tomb Raider, and GTA V, it's clear to see just how capable NVIDIA's Ampere architecture is, even at this low price point.
1080p is where this card truly shines, however. You'll have no issue cranking all settings up high and enjoying stable high framer rates at Full HD. Specifically, the EVGA RTX 3060 XC Gaming is a champ of a budget GPU, allowing you to play even without headphones and enjoy all the action without much background noise.
NVIDIA GeForce RTX 3060: What's not good
NVIDIA didn't need to cram 12GB of RAM onto the RTX 3060. This GPU is difficult to place unless you're looking for the cheapest card from the 30 series. The RTX 3060 Ti offers more performance at only $70 more (MSRP), which makes this card a tough one to recommend. I would go for the Ti version, even if I'm planning to play games at 1080p.
Something that isn't directly tied to the GPU itself is the issue we currently have with pricing. Still, at the time of this review, the world is having trouble gaining access to new stock. With the pandemic, the rise of cryptocurrency mining, and scalpers looking to make a quick buck, you're going to find it difficult to locate an RTX 3060 near the MSRP.
NVIDIA GeForce RTX 3060: Competition
The main competition for the GeForce RTX 3060 is the RTX 3060 Ti. Compared to the RTX 2060 SUPER, the most affordable Ampere GPU is a good upgrade and it can even trade punches with the 2060 SUPER. The RTX 3060 has 28 RT cores, 112 Tensor cores, and 3,584 CUDA cores, compared to 38, 152, and 4,864 in the RTX 3060 Ti, respectively.
Swipe to scroll horizontally
Category
RTX 3060
RTX 3060 Ti
Architecture
Ampere
Ampere
Process
8nm
8nm
CUDA cores
3,584
4,864
RT cores
28
38
Tensor cores
112
152
Core clock
1,320MHz
1410MHz
Boost clock
1,780MHz
1,670MHz
Memory
12GB GDDR6
8GB GDDR6
Memory speed
360GB/s
448GB/s
Memory interface
192bit
256-bit
Bus standard
PCIe 4.0
PCIe 4.0
TDP
170W
200W
Recommended PSU
550W
600W
Power connectors
1x 8-pin
1x 8-pin
Ports
2x HDMI 2.1
3x DP 1.4a
HDCP 2.3 support
2x HDMI 2.1
3x DP 1.4a
HDCP 2.3 support
Dimensions
4.4 x 9.5 inches
(112mm x 242mm)
4.33 x 7.94 inches
(110mm x 201.8mm)
Price
$329
$399
Where things get interesting is with the RAM. The RTX 3060 Ti comes equipped with 8GB of 256-bit GDDR6 RAM, but NVIDIA decided to bump up the RAM to 12GB in the 3060 but it's restricted to 192-bit, resulting in a speed of 360GB/s. It's strange in that no game is really going to take advantage of that additional 4GB of memory if the performance isn't there to back it up.
The case from NVIDIA for the RTX 3060 is a direct replacement to the GTX 1060 (as well as the GTX 1660 SUPER) and that's only where it makes sense. If you're upgrading from a last-gen GPU and need something to game at 1080p at decent settings, the RTX 3060 will do the job just fine. It becomes difficult to recommend the RTX 3060 to anyone else.
NVIDIA GeForce RTX 3060: Should you buy it?
You should buy this if ...
You want to play all games at 1080p and high settings
You want a recent GPU on a tight budget
You want a very capable GPU for a small PC build
You want to enjoy ray tracing, DLSS, and other Ampere features
You shouldn't buy this if ...
You want to play all games at 1440p and high settings
You can afford the NVIDIA GeForce RTX 3060 Ti
You want to play games at 4K
You want the best GPU for crypto mining
NVIDIA did a great job with the Ampere architecture and the 30 series of GPUs as a whole, but the RTX 3060 feels like the RTX 3080 Ti, a little underwhelming. It's a great graphics card on its own, but when placed alongside the RTX 3060 Ti, which offers considerably better performance at a slight price bump, it's difficult to recommend this GPU unless you're on the tightest of budgets.
It's more than capable of handling PC games at high settings and 1080p, even some at 1440p, but you'll see the limitations of the slower memory and fewer cores to handle more demanding tasks, especially if you enable ray tracing. It's an odd decision for NVIDIA to focus on adding 12GB of slower RAM to the 3060 when the same 8GB as the 3060 Ti would have sufficed at this price point.
Overall, it's a good GPU, but that's not saying a lot since the entire 30 series of NVIDIA Ampere GPUs is excellent. If you can stretch a further $70, I would recommend going for the Ti version of the RTX 3060, which allows for better 1440p gaming if you have a capable display or plan on buying one later. If you don't mind sticking to 1080p and want the cheapest available, this is where the 3060 makes sense.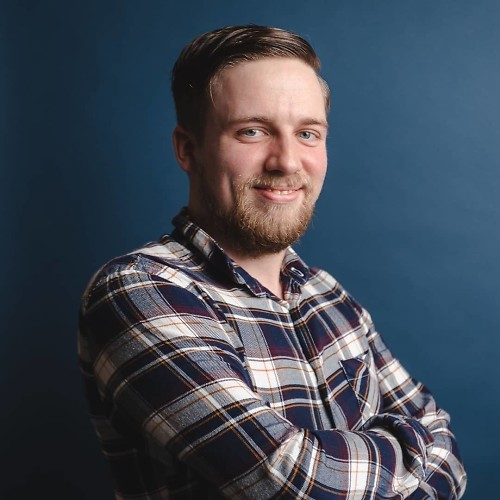 Rich Edmonds was formerly a Senior Editor of PC hardware at Windows Central, covering everything related to PC components and NAS. He's been involved in technology for more than a decade and knows a thing or two about the magic inside a PC chassis. You can follow him on Twitter at @RichEdmonds.