It's currently a mad time to be a PC gamer. Graphics card availability is very much like attempting to locate a needle in the world's largest haystack. What made matters worse for NVIDIA fans is the performance boost with the RTX 30 series of GPUs compared to the previous Turing-based RTX 20 series cards.
Take the NVIDIA RTX 3060 Ti we've (finally) got here for review. Priced at $459 at launch, NVIDIA boasts increased performance to surpass even an RTX 2080 in some cases. That's a huge deal since it's one of the more affordable GPUs in the new RTX 30 series. This also makes it a target for GPU crypto miners who see the value in such a proposition.
So, where does the RTX 3060 Ti fit into the PC gaming range? You will be able to crank up the resolution to 4K in some games after turning visual settings down a few notches. It's best suited to 1080p and 1440p screens, however. We'll focus on 1440p in this review since that's primarily what most people will be buying the GPU for. You'll soon see why it made our best graphic card collection.
NVIDIA GeForce RTX 3060 Ti
Bottom line: This is one impressive GPU from NVIDIA. DLSS and ray tracing support, performance to match an older (yet more expensive) RTX 3080 GPU, and a price tag that'll fit into most budgets. This is the RTX 30 series graphics card to get for 1080p and 1440p gaming.
For
Impressive performance — can match an RTX 2080
Insane value
Ideal for 1440p gaming
4K at lower settings
HDMI 2.1, PCIe 4.0
Runs quiet
Against
8GB of VRAM
Mediocre 4K performance
Limited availability
NVIDIA GeForce RTX 3060 Ti Ampere at a glance
The NVIDIA GeForce RTX 3060 Ti I'll be testing for this review is the EVGA XC Gaming. It closely ties itself to the founder's edition. Benchmark results will largely be similar to other cards in this class, so I wouldn't worry too much about which model and vendor you choose. At this point in time, it's best you take advantage of any RTX 3060 Ti you can find at a reasonable price.
For the specifications, we're looking at just 8GB of VRAM. It's GDDR6, but does fall a little short of the RTX 3080, which comes with 10GB, as well as the whopping 16GB found inside the AMD Radeon RX 6800. Inside the RTX 3060 Ti is 4,864 CUDA (or shader) cores, up from the 2,176 CUDA cores in the RTX 2060 SUPER.
The Ampere architecture brought improvements to the streaming multiprocessor (SM) used by NVIDIA, as well as new ray tracing (RT) cores and tweaked Tensor cores. All this results in better overall efficiency and performance. As covered in our NVIDIA GeForce RTX 3070 review, the biggest difference with the new RTX 30 series cards is the SM.
Essentially, NVIDIA took all the gains made with floating-point (FP32) and integer (INT32) operations for Turing-based RTX 20 series cards and turned them up to 11 for even more performance with RTX 30. Instead of cramming yet more cores onto the card and calling it a day, NVIDIA instead changed how the cores work.
All you (and I) need to know is all this magic leads to some significant gains over the last generation of RTX 20 series graphics cards. Recall how I noted NVIDIA touts the RTX 3060 Ti as equal to the older RTX 2080? They aren't joking and it also isn't clever marketing jargon. Ampere is the real deal.
As well as better overall gaming performance, ray tracing is also improved in the 3060 Ti thanks to second-generation RT cores.
Swipe to scroll horizontally
Category
Spec
Architecture
Ampere
Process
7nm
CUDA Cores
4,864
RT Cores
38
Tensor Cores
152
Core clock
1410 MHz
Boost clock
1710 MHz
Memory
8GB GDDR6
Memory speed
448 GB/s
Memory interface
256-bit
Bus standard
PCIe 4.0
TDP
200W
Recommended PSU
600W
Power connectors
1x 8-pin
Ports
2x HDMI 2.1
3x DP 1.4a
HDCP 2.3 support
Dimensions
110 x 201.8 mm
(4.33 x 7.94 inches)
The EVGA RTX 3060 Ti XC Gaming we have in for review has a core clock speed of 1,410MHz, which can comfortably boost up to and hold at 1,710MHz without any tinkering on our part. Because this is an Ampere GPU, there's also support for PCIe 4.0, which is already with numerous AMD CPUs and chipsets, as well as slowly rolling out on Intel's side.
The 200W TDP rating isn't too far from the RTX 2060 SUPER's 175W, considering the significant performance boost. NVIDIA does recommend a 600W power supply, though you can easily power an NVIDIA RTX 3060 Ti with a 500W PSU if you're only using an AMD Ryzen 5 or Intel Core i5 series processor.
NVIDIA GeForce RTX 3060 Ti Design and features
Like most graphics cards, the EVGA RTX 3060 Ti XC we have here for review rocks a unique design. Most aftermarket options from vendors like EVGA offer their own look with different dimensions, modified clock speeds, and cooling. You will be able to check some of these options with our best NVIDIA GeForce RTX 3060 Ti GPUs collection.
EVGA designed this RTX 3060 Ti with a premium look and feel. There are no flashing lights (sorry, RGB fans!), but you do get a solid build with an all-metal backplate. There are also two large fans that provide ample airflow to keep the card running well within a comfortable temperature range under heavy load. It's understated and more of a sleeper GPU.
Measuring in at just 110mm (4.33 inches) by 201.8mm (7.94 inches), you can install the EVGA RTX 3060 Ti Gaming in even the smallest of small form factor cases. It's refreshing to see a dual-slot GPU that doesn't completely cover half the motherboard, providing easy access to the PCIe x1 slot just below.
On the rear of the GPU, you'll find three DisplayPort 1.4 ports with a single HDMI 2.1 port. You'll want to use DisplayPort to enjoy the full fruits of NVIDIA's G-Sync technology, which will work wonders with DLSS and ray tracing. As well as raw specifications, NVIDIA also bundled a few new features with the RTX 30 series that RTX 3060 Ti owners too will be able to take advantage of.
NVIDIA Reflex is a new feature that's debuting on RTX 30 cards, and it's designed to deliver much better latency, particularly in FPS titles. NVIDIA was carried out several optimizations to the render queue and this handy feature will work in conjunction with the aforementioned G-Sync. Then there's RTX IO, which utilizes the Microsoft DirectStorage API to reduce load times by offloading some CPU tasks to the GPU.
Finally, there's NVIDIA Broadcast, an evolution of RTX Voice, which offers background noise suppression for video calls. It's truly mind-blowing when you begin to use RTX Broadcast with a loud mechanical keyboard and see how others on your voice call are unable to hear you mashing the keys.
NVIDIA GeForce RTX 3060 Ti Performance
Swipe to scroll horizontally
Category
Spec
OS
Windows 10 Home
Processor
AMD Ryzen 9 5950X
16 cores, 32 threads
Up to 5.0GHz
Graphics
EVGA XC Gaming
NVIDIA GeForce RTX 3060 Ti
8GB GDDR6 VRAM
Motherboard
ASUS X570-E Gaming
RAM
2x8GB DDR4-4000MHz
Dual-channel
CL16
Storage
Sabrent Rocket PCie 4.0 1TB
Sabrent Rocket PCie 4.0 4TB
Cooler
Custom water-cooling loop
Performance is where things get really exciting for graphics cards like the RTX 3060. These GPUs are what's used by vendors like NVIDIA to push the boundaries for value PC gaming, allowing those building gaming rigs to save money in more important areas. Considering this is a $400 card (at launch), the performance on offer is simply astounding.
We put the graphic card to the test on our recently completed Thermaltake Tower 900 build, which includes an AMD Ryzen 9 5950X and 16GB of 4,000MHz DDR4 RAM to allow the EVGA 3060 Ti XC Gaming GPU to run at its best on default settings. Games were loaded from a 4TB Sabrent Rocket PCIe 4.0 SSD running at maximum read speeds.
Image 1 of 9
As expected, the RTX 3060 sits comfortably behind the RTX 3070 in most tests, clearing the RTX 2070 SUPER in plenty of chosen titles. Interestingly, it can even trade blows with its more expensive sibling. Compared to the previous generation, the RTX 3060 leaves the RTX 2060 SUPER in the dust.
If you're looking to upgrade from an older GTX 10 series GPU, you're going to get great value here. NVIDIA does state the 3060 Ti is better than the 2080 SUPER, though I'd say they're about the same with the 2080 SUPER taking the lead in more tests than not.
Still, the 3060 Ti is able to pump out 67 frames (on average, with ray tracing disabled) in Metro Exodus, which is incredible considering the 2070 SUPER and 2080 SUPER GPUs come in a little behind. For temperatures, the EVGA RTX 3060 Ti does a good job at keeping the card cool with the two large fans. I didn't see readings past 70C (room and case temperatures were 23C and 34C, respectively).
NVIDIA GeForce RTX 3060 Ti Competition
NVIDIA worked some magic with the RTX 30 series of graphics cards. While AMD is hitting back strong with some excellent GPUs, like the Radeon RX 6800, the RTX 3060 Ti is a fantastic value proposition for PC gamers. The newer, less capable, and more affordable RTX 3060 is coming out isn't going to come close to this value beast.
The next step up for NVIDIA and the closest competition to the RTX 3060 Ti is the RTX 3070, but at an additional $100, I would recommend against this decision if you're using a 1080p or 1440p monitor. The RTX 3060 Ti is more than enough for either resolution.
On team AMD's front, we've got the Radeon 6700 XT, but we're not entirely sure how it's going to fare against the RTX 3060 Ti. Early leaked benchmarks may suggest AMD's card not having enough power to meet the performance offered by the RTX 3060 Ti, though we'd have to wait until we get our paws on one for testing.
Regardless of which GPU you end up choosing as your next purchase, you're going to have a hard time tracking stock.
Should you buy the NVIDIA GeForce RTX 3060 Ti?
Who it's for
Those who want a high-end 1440p gaming experience
Those who want to try out ray tracing and DLSS
Those who want to spend about $400
Those who are looking for a generous upgrade over Turing GPUs
Who it isn't for
Those who want the best gaming experience
Those who have a 4K monitor
Those who want to spend less than about $400
Those who want a GPU today
In short: yes, you should buy the NVIDIA GeForce RTX 3060 Ti. Will you be able to is the better question here as stock levels continue to be exhausted. NVIDIA made some serious gains with the RTX 30 series of graphics cards and while the RTX 3070, RTX 3080, and RTX 3090 are all incredibly powerful cards, it's the RTX 3060 Ti that really took my attention.
For 1440p gaming, EVGA's RTX 3060 Ti XC Gaming was amazing. At such an affordable price, you'll be surprised just how fast this card is. Even in more demanding titles, we found the GPU to easily match the performance of the RTX 2080, even surpassing it in some cases. That's a testament to NVIDIA's work between the 20 and 30 series and the new Ampere architecture.
Where the RTX 3060 Ti falls a little short is 4K. It's possible, but you're going to have to turn down numerous settings to achieve a stable frame rate. This GPU is simply not capable of 4K and that's okay. It's priced accordingly and one shouldn't expect such performance levels.
If you do have a 4K monitor (or plan to buy one), I'd highly recommend the AMD Radeon RX 6800 or NVIDIA GeForce RTX 3090. For 1080p and 1440p screens, the RTX 3060 Ti is a brilliant purchase.
Best Value GPU
NVIDIA GeForce RTX 3060 Ti
Amazing 1440p performance for the price. The RTX 3060 Ti offers DLSS, ray tracing, RTX Broadcast, and plenty of other features that make gaming on your PC a breeze.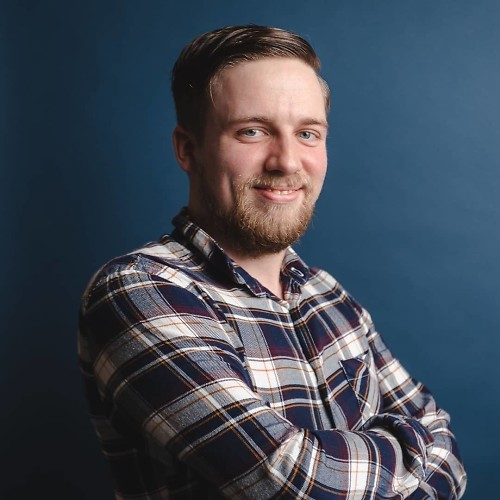 Rich Edmonds was formerly a Senior Editor of PC hardware at Windows Central, covering everything related to PC components and NAS. He's been involved in technology for more than a decade and knows a thing or two about the magic inside a PC chassis. You can follow him on Twitter at @RichEdmonds.