AMD's "Big Navi" Radeon RX 6000 graphics cards (GPU) were revealed about four months ago, and since then it's mostly been a fracas for anyone on Team Red looking to get their hands on the new RDNA 2 hardware. These GPUs, including the RX 6900 XT, RX 6800 XT, and RX 6800 (which I'm reviewing here), align with NVIDIA's high-end Ampere cards in terms of raw performance, something that wasn't always the case in the past. These cards together make up most of our list of best graphics card options, so it's no surprise that they're in hot demand.
The RX 6800 sits at the base of the RX 6000 tower, but that doesn't mean it's lacking the ability to deliver an excellent gaming experience. To compare with NVIDIA, it fits somewhere between the RTX 3070 and the RTX 3080, slightly edging out the former but coming in below the latter in terms of raw performance.
AMD RX 6000 cards add the ability for ray tracing, something AMD's previous generation lacked entirely, as well as a few other new tricks that might sway you over to Radeon's side. Let's take a look at what makes the RX 6800 spin and whether or not it's the right GPU for your next gaming PC build or upgrade.
Bottom line: AMD's Radeon RX 6800 with 16GB of VRAM is a top GPU option for anyone who wants a high-end QHD gaming experience with the ability to dive into 4K. Some extra features, like ray tracing, aren't quite as mature and NVIDIA, and others still haven't arrived (like a DLSS equivalent). However, raw performance beats out the RTX 3070 in almost every case.
For
Huge gains over RDNA
Potent 1440p performance, capable of 4K
HDMI 2.1 and AV1 hardware decode
Robust cooling
Attractive design
Against
Limited availability
Ray tracing abilities not as mature as NVIDIA
No DLSS equivalent
AMD Radeon RX 6800 RDNA 2 at a glance
The RX 6800 version I'm testing here is the ASUS TUF Gaming. Core specs are mostly the same, though clock speeds differ slightly in favor of this model. Benchmark numbers will be mostly the same across models, so don't worry too much about the version you manage to get your hands on. In this buying climate, if you can find any RX 6800 for sale that hasn't had its price completely jacked up, chances are you're going to buy it.
You're looking at a whopping 16GB of GDDR6 VRAM, 60 compute units (up from 40 CUs in the 225W RX 5700 XT), 60 ray accelerators (one for each CU), 3,840 stream processors, and 240 texture units. This all runs on a 250W TDP, putting it higher than the 220W RTX 3070 but considerably lower than the 320W RTX 3080.
Note that the TUF Gaming version takes up an extra slot compared to AMD's reference cards, and it's significantly longer (about 13 inches compared to 10.5 inches). It's a beefy card, so be sure to measure your case for clearance if you're looking specifically at this card. Here's what the specs look like.
Swipe to scroll horizontally
Category
Spec
Architecture
RDNA2
Process
7nm
Stream processors
3,840
Compute units
60
Texture units
240
Ray accelerators
60
Base clock
1,775MHZ
Game clock
1,925MHz
Boost clock
2,155MHz
Memory
16GB GDDR6
Memory speed
16Gbps
Memory interface
256-bit
Bus standard
PCIe 4.0
Infinity cache
128MB
TDP
250W
Recommended PSU
650W
Power connectors
Two 8-pin
Ports
HDMI 2.1
Three DP 1.4a
HDCP 2.3 support
Dimensions
13 x 5.52 x 2.28 inches
(32cm x 14.02cm x 5.78cm)
AMD's RDNA 2 architecture takes over for the RDNA architecture we saw in GPUs like the Radeon RX 5700 XT. It uses the same 7nm process as the previous RDNA generation, which got a lot of its boost from moving from GCN's 14nm process to 7nm. "Big Navi," a nickname for the Navi 21 GPU, uses a 519.8mm² die composed of 26.8B transistors, comparatively enormous when placed alongside the RX 5700 XT's 251mm² die and 10.3B transistors. It's been upgraded to a PCIe 4.0 interface to keep up with the latest advancements on that front.
AMD leans on a number of advancements to achieve RDNA 2's leap ahead. Higher performance compute units that can deliver about 1.3 times better throughput at the same power draw help. Pervasive fine-grain clock gating that reduces power draw in certain unused parts of the GPU plays a role, as does redesigned data pathing for maximum efficiency. Leveraging advancements in its CPU division, AMD was able to significantly boost clock speeds. Whereas the RX 5700 XT was typically pegged around a 1,905MHz frequency for its boost clock, RX 6000 GPUs can typically soar well above 2,100MHz.
Perhaps most important is AMD's new Infinity Cache. Inspired by advancements with AMD's EPYC server chips, this is a 128MB L3 cache that's considerably more dense (four times as dense as legacy L2 caches) for improved efficiency. Instead of widening the 256-bit bus, AMD upped bandwidth for better efficiency. Compared to the GDDR6 VRAM in the RX 5700, for example, AMD claims, on average, about 34% less memory latency with RDNA 2 technologies.
Ray accelerators are a new addition to the RDNA 2 GPUs, enabling ray tracing on AMD's side.The RX 6800 has one ray accelerator per compute unit, for a total of 60. Infinity Cache plays a role here as well, absorbing much of the BVH working set for better performance with ray tracing enabled. Unfortunately, AMD doesn't yet have an answer for NVIDIA's DLSS wizardry, which helps a lot when ray tracing delivers such a blow to overall performance.
AMD's rebuttal to DLSS, FidelityFX Super Resolution, is under development. It's a part of the overall FidelityFX package, which also includes a denoiser, variable shading, screen space reflections, ambient occlusion, and contrast adaptive sharpening. RX 6000 GPUs are compatible with DirectX 12 Ultimate, so all the goodies from there — variable rate shading, mesh shading, and more — are accessible.
AMD Radeon RX 6800 Design and features
The ASUS TUF Gaming version of AMD's RX 6800 is but one third-party option out there; plenty more options exist with different designs, modified clocks, and cooling. You can check out more options in our roundup of the best AMD Radeon RX 6800 graphics cards.
This ASUS model is designed with durability in mind, employing an aluminum shroud with greyscale color. It's rather understated and suits my preference for less RGB. There is a relatively small light-up logo on the side, controllable with software. It has a solid metal backplate with venting near the front, as well as a dual BIOS switch for swapping without software.
Three fans sit atop the chunky heatsink, the middle with 13 blades and the two flanking with 11 blades each. They run relatively quietly and will cut out if the GPU drops below 55 degrees Celsius. Stock fan curve has been fine for my needs, and the GPU hasn't exceeded any regular temperatures while under heavy load. Not even the reference cards use blowers anymore, opting instead for axial fans.
The TUF Gaming RX 6800 has three DisplayPort 1.4 hookups as well as HDMI 2.1 with FreeSync and Variable Refresh Rate. Shame there's no USB-C on this third-party card. The multimedia engine supports 8K AV1 decode, 8K HEVC encode, H.264 B-frame, and 8K up to 120Hz. It does have the ability to enable Smart Access Memory (SAM) as long as the system is also using a Ryzen 5000 processor (CPU) and a motherboard with 500-series chipset, but AMD's Rage Mode easy overclocking isn't available. The same holds true for all RX 6800 models. Two 8-pin connectors deliver power to the card.
AMD Radeon RX 6800 Performance
Swipe to scroll horizontally
Category
Spec
OS
Windows 10 Home
Processor
AMD Ryzen 7 5800X
8 cores, 16 threads
Up to 4.7GHz
Graphics
ASUS TUF Gaming
Radeon RX 6800
16GB GDDR6 VRAM
Motherboard
MSI MAG B550 Tomahawk
RAM
2x16GB DDR4-3200MHz
Dual-channel
CL16
Storage
SK hynix Gold P31 1TB
SK hynix Gold S31 1TB
Cooler
Cooler Master Hyper 212 Black
All the talk about architectural changes and design choices are one thing, but how does the GPU handle gaming? This is a GPU best reserved for a stellar 1440p experience, and it'll even tackle 4K if you don't mind turning down in-game settings to achieve stable frame rates. On the latter front, the RX 6800 XT or the RX 6900 XT would deliver overall better results.
The RX 6800 is the most affordable GPU of AMD's initial three RDNA 2 offerings (at least before scalpers are taken into consideration), so it's likely going to be the card at which most people aim their wallets. Gaming at 2K is a great middle ground, and the RX 6800 is more than capable at this tier.
If you're interested in sticking with 1080p gaming, have a look at our other best graphics card picks — the RX 6800 will be overkill for FHD. For this reason, in the following tests I focus on QHD and 4K. I started with 3DMark's suite of benchmark tools. The RX 6800 hit a score of 14,795 in Time Spy, about 2,000 less than the RTX 3080 and about 2,500 more than the RTX 2080 Ti. In Time Spy Extreme, the RX 6800 scored 7,418 while the RTX 3070 scored 7,112.
Moving on to Fire Strike Extreme, the RX 6800 scored 20,431. Again the AMD card beats out the RTX 3070 in Fire Strike Ultra with a 10,819 score compared to 8,701. The RX 6800 performs admirably in all tests save Port Royal, which measures ray tracing capabilities. The RTX 3070 pulls well ahead there with a 8,112 score compared to 7,864. If you're buying a new GPU and want to enjoy all compatible games with ray tracing enabled, NVIDIA should still be your first choice. This is especially true for as long as NVIDIA's DLSS tech doesn't have a working equivalent on AMD's side.
Next I ran some benchmarks to see how well the RX 6800 matches up to other top GPUs. Note we will continue adding benchmark numbers as we review more GPUs.
Image 1 of 10
As you can see, the RX 6800 pulls ahead of the RTX 3070 in all games tested, if only slightly. Some games, like Gears 5 and Metro Exodus, are mostly a wash at QHD and UHD, but otherwise you can expect considerably better performance from AMD's card when compared to the RTX 3070.
Finally, I turned to testing in-game performance at 1440p and 4K, with and without SAM enabled to see how much of a difference it really makes.
Image 1 of 10
AMD made a fairly big deal about Smart Access Memory and its potential to boost performance. I actually did a deeper dive already in my AMD Smart Access Memory benchmark piece if you're looking for more info.
Bottom line? SAM isn't really a selling feature, but it is a nice addition that doesn't cost anything. SAM performance is going to differ between systems, as will it differ between games. I saw some large FPS upticks in certain games, whereas others seemed to perform worse with it enabled. You'll want to test performance in big games to see whether or not it's worth turning on.
AMD Radeon RX 6800 Competition
The AMD RX 6800 faces off primarily against the NVIDIA RTX 3070 for anyone looking to game primarily at 1440p. Yes, both cards can handle 4K, but the RX 6800 XT and the RTX 3080 would be much better suited if that's primarily where you're aiming.
Raw performance without ray tracing or other features enabled puts the RX 6800 ahead of the RTX 3070. Some games have a smaller margin, though others fall heavily in AMD's favor. This isn't without a cost. If we weren't dealing with severe stock shortages and scalpers, the RX 6800 would cost about $80 more than the RTX 3070. There's also the fact that the RTX 3070 manages to operate at a lower 220W TDP compared to the RX 6800's 250W TDP. The RX 6800 is worth that price difference in many ways, though it still lags behind the RTX 3070 in some key areas.
The RX 6800 is capable of ray tracing and will put up a strong fight at 1440p, but it falls behind NVIDIA's second-gen maturity. And AMD's answer to DLSS, FidelityFX Super Resolution, is still under development, whereas many recent AAA games are shipping with DLSS support that significantly boosts performance. If these features are important to you, the RTX 3070 is probably where you'll look.
The buying climate has been frigid for both AMD and NVIDIA, and it has put the comparison out of whack. Many people who want to game at 1440p and 4K within this price range will no doubt not be particularly discerning if either of these cards is up for grabs. Check out our NVIDIA GeForce RTX 3070 review for a deeper look at what makes it so great.
Should you buy the AMD Radeon RX 6800?
Who it's for
Those who want a high-end 1440p gaming experience
Those who want to game in 4K at 60Hz (with some lowered settings)
Those who want to spend about $600 (when priced normally)
Those who are looking for a generous upgrade over RDNA
Who it isn't for
Those who want the best ray tracing experience
Those who want to spend less than about $600
Those who want a GPU today
As long as you're not keen on the extra power from the RX 6800 XT or RTX 3080 for strictly 4K gaming (with far better ray tracing capabilities in the latter card's case), the AMD RX 6800 competes well with NVIDIA's Ampere-powered RTX 3070. The AMD card beats out the RTX 3070 in almost all cases when focusing on raw performance, both at 1440p and 4K.
It's not going to deliver as good of ray tracing and it still doesn't have a DLSS alternative, but these features don't definitively make or break a GPU. Most people are still going to focus on how well the GPU performs in games, and in that sense the RX 6800 should be worth the extra cost.
If you're coming from AMD's RDNA cards, the RX 6800 is going to be a massive upgrade that can easily handle 1440p with in-game settings maxed out, as well as 4K at 60Hz with some settings turned down in some cases. The biggest issue here remains availability, with RX 6800 cards sold out everywhere. Our guide on where to buy AMD Radeon RX 6000 graphics cards might be able to help.
Those who have made up their minds in favor of this card, be sure to check out our supporting content, including best motherboard for AMD Radeon RX 6800 roundup and best PSU for AMD Radeon RX 6800 collection to ensure you get the right hardware to make your GPU thrive.
The Beast Of 1440p
Looking for killer 2K performance with the ability to get into 4K? Care more for raw performance than ray tracing capabilities? The AMD Radeon RX 6800, if you can find one for sale, is going to turn your PC into a beast.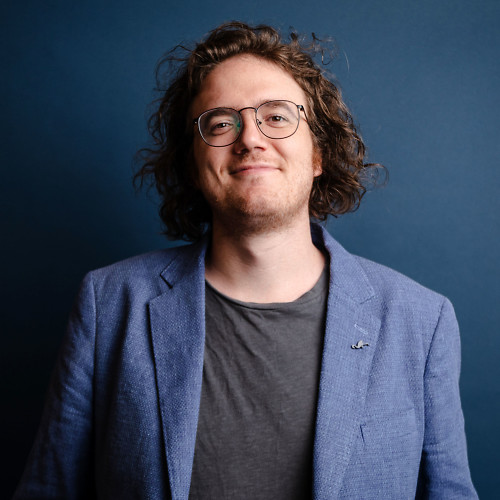 Senior Editor, Laptop Reviews
Cale Hunt is formerly a Senior Editor at Windows Central. He focuses mainly on laptop reviews, news, and accessory coverage. He's been reviewing laptops and accessories full-time since 2016, with hundreds of reviews published for Windows Central. He is an avid PC gamer and multi-platform user, and spends most of his time either tinkering with or writing about tech.