NZXT is on a roll as we move further into 2022. The company just launched the NZXT Lift, a new gaming mouse, and today we're looking at the NZXT Function.
There's no shortage of mechanical gaming keyboards, but NZXT is approaching this popular peripheral a little differently. We're slowly starting to see more keyboards come out with support for hot-swappable switches and that's precisely what NZXT just launched in three form factors. Not only does it sell a barebones version of each model of the NZXT Function, but it's also possible to customize your very own keyboard through NZXT BLD.
But does that high degree of customization and a striking NZXT design make the Function a worthy contender for best gaming keyboard?
Bottom line: NZXT is attempting to bring hot-swappable switches to the masses with the Function keyboard. It's a high-quality, well-designed keyboard that can be heavily customized, but potentially at a high price.
For
Hot-swappable 5-pin switches
Sturdy low-profile body
Stunning keyboard design
Highly customizable through NZXT BLD
Removable USB-C cable
Against
Can get real expensive
NZXT CAM software could be better
Potential production issues
NZXT Function: Price and availability
The NZXT Function starts at $100, but you can technically purchase it as a barebones kit for just $70. This price can quickly inflate once you've included custom colors, keycaps, and more expensive switches. What makes the NZXT Function better than normal mechanical keyboards is the ability to pick and choose any compatible switch and make it your own.
Configuring the review sample we received, which had custom color keycaps alongside premium Gateron Silent Aliaz Silent Black switches, the total cost came to $210.
NZXT Function: What's good
The NZXT Function keeps to the company's design language. Without knowing it's in fact NZXT hardware, you can immediately see some resemblance to an NZXT PC case or other product. The Function looks amazing, especially in the tenkeyless (TKL) version, with a thin aluminum backplate that sits atop a plastic shell and is sturdy enough to avoid flex.
Being a compact TKL keyboard, the Function we received for review has only subtle branding on the back. This is joined by a single USB-C on the left side. On the left side of the keyboard are three buttons (lighting, audio, and Windows lock) and a textured scroll wheel. The right and front sides are completely bare, resulting in one clean mechanical keyboard. Five rubber feet pads are located underneath the NZXT Function that helps keep it steady even during heated gaming sessions.
That single USB-C port is used by the bundled cable, but I'd highly recommend upgrading to one of NZXT's more premium braided cables if you're using NZXT BLD. Our purple USB-C cable looks great when used with the NZXT Function. It is a $20 option, however, so whether a color-coordinated setup is worth such an expense will come down to personal preference.
Image 1 of 7
NZXT includes all the necessary tools required to swap switches on the Function. The company even throws in a few spare switches just in case any stop working. This is a nice touch you don't often see with other hot-swappable mechanical keyboards.
Typing on the NZXT Function was a pleasant experience. The Gateron Silent Aliaz Silent Black is a joy to use. They're silent but provide enough feedback to throw thousands of words up into a document without issue. Gaming is mostly the same story. Whether you're sitting through turns in an RTS or blowing heads in an FPS, you'll have a great time with the Function.
Replacing the switches couldn't be an easier process either. Simply pull out the keycap, then switch tools and extract the switch. You can then install any compatible switch you purchase at a later date, making the NZXT Function a keyboard you could continue using for years to come.
Switching lighting profiles can be done on the fly, but you'll want to fire up NZXT CAM to really dig into the keyboard settings. The software is great for managing all your NZXT products, but it needs a little refinement for mapping keyboard functions and the like. It's not a terrible experience but needs a little polish to make it more plain sailing.
NZXT Function: What's not good
While the NZXT Function may start from $100, you won't be paying that in total since it's easy to hit $200 with additional upgrades and extras thrown into the mix. If all you need is the barebones keyboard with keycaps and switches, however, you could pick up the Function for as little as $70. Even at $200, it's still a fair price to pay for a customized hot-swappable keyboard.
I'm not sure if it's limited to just the review sample we received here, but the second row of keys would also cease to function (pun unintended). This happened four times through the two weeks of use, and could only be rectified by disconnecting the keyboard for a while. It could just be a glitch with initial production units but is still worth noting.
NZXT Function: Competition
There's some serious competition out there for custom mechanical keyboards. Players like Ducky and DROP have been making hot-swappable keyboards for many years, but this segment of the peripheral market could still be considered niche. Getting brands like NZXT to make hot-swappable keyboards is a sure way to make it more appealing (and approachable) for the mainstream.
The DROP CTRL is one example of a competitor keyboard to the NZXT Function. This keyboard costs a little more than the Function outright, and only supports 3-pin switches (versus the 5-pin support on NZXT Function), but it's an all-aluminum build with two rear USB-C ports for easier connectivity on your desk. While NZXT CAM has come a long way, DROP CTRL has full QMK support.
NZXT Function: Should you buy it?
You should buy this if ...
You want a high-quality mechanical keyboard
You want to customize your keyboard with aftermarket switches
You don't mind using NZXT CAM software
You shouldn't buy this if ...
You don't feel comfortable spending a lot of money on a keyboard
You don't want to customize the Function with new switches
You don't want to be tied to NZXT CAM
This is a high-quality keyboard and as such, commands a premium price. You'll get a sturdy aluminum base with hot-swappable 5-pin switches, a textured wheel on the side alongside a few buttons, and a gorgeous clean design. Utilizing its own NZXT CAM software for managing everything on the Function, NZXT made the move to bring hot-swappable switches to the masses.
The NZXT Function is an important launch for not only NZXT but for everyone who loves hot-swappable keyboards. This is a mainstream brand launching a mod-friendly mechanical keyboard with considerable weight behind it. It's a perfect fusing of NZXT BLD and a solid keyboard foundation that allows anybody to easily customize their own keyboard while ordering.
It's not perfect, but this is NZXT Function version 1. NZXT did a great job designing the keyboard, but that shouldn't come as much of a surprise to anyone who's familiar with the company's portfolio of PC cases. It looks the part, is highly customizable, and works well in both games and for typing up a colossal number of words.
So long as you can overlook the rather high price tag after upgrading the keycaps (and you do want to do this — or purchase an aftermarket pack), the NZXT Function is a great mechanical keyboard available in three form factors.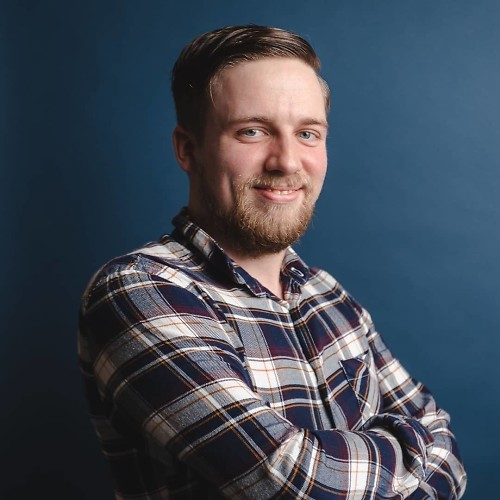 Rich Edmonds was formerly a Senior Editor of PC hardware at Windows Central, covering everything related to PC components and NAS. He's been involved in technology for more than a decade and knows a thing or two about the magic inside a PC chassis. You can follow him on Twitter at @RichEdmonds.