Official Box app gets updated with new features on Windows 8 and Windows Phone 8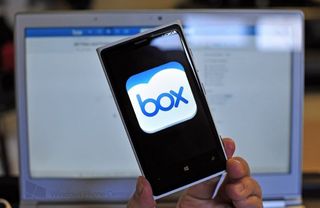 Cloud storage provider Box has updated their official apps for both Windows 8 and Windows Phone 8 with new features geared toward security for both businesses and individuals. The new version adds not only versatility for end users, but the kind of security measures that IT administrators love to see in cloud-based apps.
The most significant addition is the ability for a folder's owner to add, change and remove permissions for any collaborator right from the app itself. This allows for easy access management on the go.
Another security-related addition is the ability for two-step verification users to login to their Box app using the verification codes they receive via text message. This is a feature that brings Box up to the standards of one of their primary competitors, Microsoft's own SkyDrive, and surpasses those of DropBox, who doesn't even make an official app for Windows Phone.
The new feature that most IT administrators will love the most is policy enforcement. Now such policies as required password, custom lock timeout and local download restriction can be handed down by a company to their employees' devices.
With more and more employees using smartphones for a mix of business and personal functions, it is becoming increasing difficult for companies to manage the policies and content on those devices. Add to it the fact that the cloud makes it easy to access almost any data they may want or need to, and the task if securing that data becomes even more daunting. Box seems to understand these challenges and has risen up to the challenge. Will these latest updates thwart any and every security risk? Of course not. But this app takes a major step toward securing both personal and business data.
You can download Box's official Windows Phone 8 app for free here and the Windows 8 app here.
Via: BetaNews
UPDATE: Folks are reporting that this update is also available for Windows Phone 7.8. Good to see that 7.8 is getting the much improved security as well!
Get the Windows Central Newsletter
All the latest news, reviews, and guides for Windows and Xbox diehards.