Official: Windows 8.1 to be released on October 17th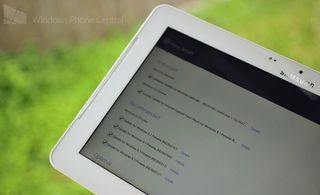 Today Microsoft officially announced that Windows 8.1 will be arriving on October 17th at 4:00am Redmond time. The highly anticipated update for the company's latest operating system will begin rolling out worldwide as a completely free update for Windows 8 customers.
Microsoft also announced that users will be able to start experiencing Windows 8.1 at retailers on new devices starting October 18th. So get ready to rush down to BestBuy and check out all the latest PCs outfitted with the latest and greatest software from Redmond.
(Could Nokia's supposed new Windows 8.1 tablet be available at that time? We reported that the company is holding an event in New York City at the end of September, which lines up nicely for an October launch.)
The latest version of Windows 8, Windows 8.1, includes a collection of new features including tighter Bing integration, new applications, a new way to connect with SkyDrive, and general stability fixes.
Many of us have been running the Windows 8.1 Consumer Preview since it had been released and in my personal opinion – it brings a collection of new features that cannot be overlooked.
Users who have enjoyed the modern style UI will welcome the new ability to pin applications in different ratios and use Windows 8 applications across multiple monitors at once. Users who don't have a touch screen and prefer to use the older desktop interface can rejoice with new features like "boot to desktop", which completely bypasses the Start screen on boot.
The folks over at Neowin have reported that Microsoft choose August 23rd as the final test day for Windows 8.1 and that a sign off for a Release to Manufacturer (RTM) edition would occur before that date.
While not fully confirmed, it has also been reported that MSDN subscribers will be able to access a copy of Windows 8.1 RTM shortly.
Mark your calendars for October 17th, grab a cup of coffee, and prepare to install the latest update for Microsoft's Windows 8 operating system.
Who else is excited?!
Source: Windows Blog, Neowin
Get the Windows Central Newsletter
All the latest news, reviews, and guides for Windows and Xbox diehards.