Opera Mobile 9.5 Beta Now available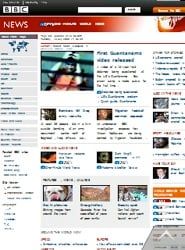 Yes, you want it, go get it at https://www.opera.com/mobile. If, for some crazy reason, you don't want to just install Opera Mobile 9.5 yourself, you can read all about it here, where'll you'll find that you're missing out on a great page overview default, faster browsing, improved pan and zoom, page saving, and a completely new UI.
Sure, it's been a long wait, made even longer by a last-minute, 2 day delay for extra bugfixing, but we're hoping it's worth it. We're hoping, but we don't know. We loved it on the HTC Tilt (see a hands-on here), but we're wondering if it will work on less herculean devices. To that end we'll pass up testing it on the Treo 800w (a certified speed demon) and try it out on the Mogul. Stay tuned...
One device we won't be testing it on is the Q9h, as Opera Mobile 9.5 doesn't appear to be available for Standard edition yet. Bummer.
Thanks to ShuckyD for the tip!
And yet, oddly, the reviewer's guide up at the very top shows Opera 9.5 running on a Q9. Either a photoshop job or Opera's not telling us something.

no smartphone version ..... Boooooooooooooooo
Windows Central Newsletter
Get the best of Windows Central in in your inbox, every day!
Thank you for signing up to Windows Central. You will receive a verification email shortly.
There was a problem. Please refresh the page and try again.