"Orange Selects" kicks off with free apps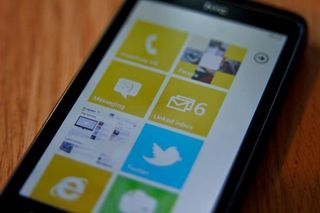 Orange is kicking off the launch of their new Orange Selects Marketplace feature by giving away apps for free throughout July. Selects is a list of the carrier's "top apps" and appears as a folder in the Marketplace on their customers' phones. Orange announced the offer to customers today via text messages:
Unfortunately, the month-long offer is only for Orange customers and not O2 or Vodaphone. Today's free app is Krashlander, with more to follow, for a total value of about £70. The launch of Orange Select comes right on the heels of the quickly-growing Marketplace hitting 25,000 apps.
Source: Orange; Via: Paul Boocock (Thanks for the tip!), Pocket-Lint
Is yellow a new theme color in Mango?

I think this is an overtly bright photo of orange theme.

This sums up Orange to me, a great idea poorly executed. No one I know with WP7 on Orange has received the text (including me); surely it can't be that difficult to send an SMS to all your users on a certain platform..... unless of course it's just a marketing idea for so they can sell more to new customers.

Yeah another Orange user who has had no text and can see no free apps in the Orange Select option, other than the one thats been free from day one.

I never got the txt either, but have successfully grabbed a handful of apps - only oddly each day doesn't always bring a new free app - sometimes it comes up as its normal price (v frustrating).ps also suggests you only see the orange selects when connecting via 3G and not Wi-Fi, but i've grabbed all of mine via home Wi-Fi.
Windows Central Newsletter
Thank you for signing up to Windows Central. You will receive a verification email shortly.
There was a problem. Please refresh the page and try again.