Ori and the Will of the Wisps patch launches, addresses performance (update)
There are a lot of fixes incoming.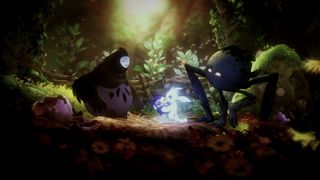 (Image credit: Microsoft)
What you need to know
Ori and the Will of the Wisps is an action platformer for Xbox One and PC.
The game is available now and part of Xbox Game Pass at launch.
The title has some performance issues that will be addressed in an upcoming patch.
You can purchase Ori and the Will of the Wisps on Amazon

(opens in new tab)

.
Updated April 7, 2020: The patch is now available on Xbox One and PC.
Ori and the Will of the Wisps is the sequel to Ori and the Blind Forest and it's already available on Xbox One. The game costs just $30 and received excellent reviews, but many noted it had performance issues and other problems on console.
Today, developer Moon Studios offered an update on the upcoming patch. It seems like it's coming out very soon, but we'll have to wait and see until we receive an official release date.
Hey Ori community! We know you have been waiting for the updated patch for WotW. We hear you and we apologize for the delays. Our team has been working very hard and we hope you will love all the fixes and updates coming your way! https://t.co/cvMVDgMgZbHey Ori community! We know you have been waiting for the updated patch for WotW. We hear you and we apologize for the delays. Our team has been working very hard and we hope you will love all the fixes and updates coming your way! https://t.co/cvMVDgMgZb— Ori the Game (@OriTheGame) April 6, 2020April 6, 2020
The main bug fixes are listed below.
Improving performance on both Xbox One X and Xbox One S across the entire game as well as during busy combat scenarios
Removing the stutters on Xbox One S and Xbox One X after longer periods of playtime
New dynamic HUD mode as well as option to hide HUD
Exclusive fullscreen option added
Resolution scaling option added
Fast travel from map will now be sold as a separate upgrade from Opher
Healthy and Powerful achievements should be granted automatically when loading a save that meets all the criteria
End-game achievements not unlocking will be fixed with the upcoming patch
Improved overall performance, including map loading times, scenes, and asset loading
Audio buzzing and stuttering removed or reduced
Button remapping issue fixed
Crashing and freezing on start menu fixed
Handful of softlocks and one-off crashes fixed, such as getting trapped behind a door
Several instances of your screen going black at certain moments throughout the game fixed
Picking up collectibles fixed
Finished quests not being marked as completed fixed
However, the team also provided some workarounds for common problems many gamers are reporting. You can take a look at them below.
Unable to burrow or water-dash: Please make sure you have acquired the Dash ability in Kwolok's Hollow, or burrow and water-dash will not work.
Buzzing sound: A few workarounds while we fix this issue is to install your game on a solid-state drive and disable antivirus real-time scanning for the game.
Stuck behind doors: Load a backup save.
Hopefully, these changes will dramatically improve the game sometime next week when the patch rolls out. However, sometimes these are delayed so it may hit a week or two later.
If you're an Xbox Game Pass owner, you'll be excited to know that the title is available through the service. Ori and the Will of the Wisps also supports Xbox Play Anywhere so you can transfer saves to Windows 10 and vice versa, and runs at 4K resolution and 60 frames per second on Xbox One X.
Collectible
(opens in new tab)
Ori and the Will of the Wisps: Collector's Edition
Limited quantities

Ori and the Will of the Wisps: Collector's Edition includes the game disc, the art of Ori and the Will of the Wisps book, the piano collections soundtrack, iconic Golden feather SteelBook case, and original soundtrack download.
He's back
(opens in new tab)
Ori and the Will of the Wisps
A new adventure

From the creators of Ori and the Blind Forest comes the highly-anticipated sequel, Ori and the Will of the Wisps. Embark on an all-new adventure in a vast and exotic world.
Best of the best
(opens in new tab)
Xbox Game Pass and Xbox Live Gold in one

Xbox Game Pass gives you access to over a hundred games for one monthly fee. Xbox Game Pass Ultimate also adds Xbox Live Gold to the package so you can play online with your friends.
Asher Madan handles gaming news for Windows Central. Before joining Windows Central in 2017, Asher worked for a number of different gaming outlets. He has a background in medical science and is passionate about all forms of entertainment, cooking, and antiquing.
Just finished the game. Loved it and experienced had no bugs. Windows 10.

Already finished it, but I'm going to replay it to get some achievements, this will definitely make my playthrough more enjoyable as I had a LOT of performance issues. The game felt like it was running at 10 frames at times, and fairly regularly. The Luma Pools area ran like arse.

Same here. I'm glad that a fix is coming, I have been waiting to finish up my hard and speed runs.

I bought the game from the Microsoft Store and have played an hour or two without any issues. The last update I saw was on March 22, so it is good to see that they are releasing regular updates.

I've played significantly more now and have only encountered a couple of small issues. The acorns in the Wellspring Glades sometimes continue to be shown even when I have collected them. I know that they respawn after a time but they sometimes show well before that respawn time has expired and I think I can collect them but I can't. The same goes for some of the underwater plants that grow up from the bottom and allow you to collect spirit light. I think that the same has happened with some of the spirit light granules found in sand. Not a big deal but a small annoyance if you go out of your way to collect them and find that you can't. Other than that, the game seems to have been rock solid, so I'm very happy.

Checked with the Store immediately after posting and I'm receiving the 11.58 GB update now.

They appear to have fixed the acorns.

I have to say gaming has come a long way overall. Back in the day, at least for console gaming, what you bought on the cartridge or disc was what you got, nothing more. Any bugs were 'permanent'. It's amazing how these days you get a game and the expectation is that there'll be incoming patches down the line. So I typically wait about 1-2 months before starting a newly launched game, just so I can have a much more polished experience. Looking forward to starting Will of the Wisps in about 2 months, my backlog is anyways overflowing so no rush!

I do agree, but at the same time the fact that games can always be patched later has resulted in games being rushed to meet a deadline and an over reliance of the Day One Patch. This is now an industry problem with far too many games being released in a buggy state.

Haven't started it yet, looks like I'll get a more positive experience then what some have been claiming.

The game is more than playable, at least on Xbox One X. Of course, fixes are welcome but you don't need to wait for them to enjoy this masterpiece.

Sweet just waiting on my cheevos =p

I`ve experienced very little issues with the game running on X1X.

Completed 99% of the game. Have a few side quests left. And a hard run to do at some point. Had no real bugs or issues in gameplay whatsoever. Couple of times I had like a wierd load up. I just got funny graphics loaded and not all the visuals were there. So reloaded. And I think I have an achievement bug with collecting all the Life Cells. So if those things are addressed cool. But gameplay itself once loaded was bug free. Saving always worked for me. On thr game itself. Without a doubt best 2D Platformer I've played all Gen. And is currently in my top 3 Games of the Gen.

Has anyone checked out the patch yet?
Windows Central Newsletter