The Outer Worlds team talks Microsoft acquisition, Fallout influences, and RPG choice
The Outer Worlds aims to be a boundless RPG, putting player choice front and center.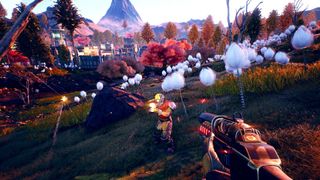 With intergalactic conglomerates and kingpins, the hyper-corporatist Halcyon colony is rife with distrust and conspiracy. It's the canvas for the upcoming role-playing game (RPG) The Outer Worlds, a return to sci-fi roots for Obsidian Entertainment, famed for Star Wars Knights of the Old Republic II and Fallout: New Vegas. While a welcome return to exploration and action, this fresh endeavor also takes player freedom to the next level.
From its ambitious RPG unveiling to its recent acquisition by Microsoft, it's been a busy year for Obsidian. We caught up with the studio at E3 2019 for a glimpse at the journey so far, and what lies ahead.
Galactic exploration
New adventures, new horizons

The Outer Worlds is looking to be Obsidian Entertainment at its best, a tightly-focused RPG where your choices matter. Will it make good on that promise? Only time will tell, but it looks damn good so far.
In The Outer Worlds, choice is the recipe for success
Choice lays at the heart of The Outer Worlds, helping define its deep role-playing systems. Crafting your alternate identity is intrinsic to the genre, and where Obsidian looks to build a world with player freedom and tangible consequences. Complex and intertwined systems pave these underpinnings, with opportunities to fork its narrative throughout the game.
Our demo kicked off with a glimpse of Fallbrook, a wild town host to smugglers and opportunist crooks. Tasked with infiltrating a "boarst" factory, we confront the founder of the twisted facility breeding mutated "cystipig" meat. Events unfold in response to your actions, with character interactions and choices skewing the quest's outcome. We sat down with Dan McPhee, narrative designer on The Outer Worlds, to expand on the scale of player impact and how the scale of decisions will vary.
"We have a wide range," McPhee said. "Everything we put in the game is based on someone asking somewhere, 'What if the player can do X, Y, and Z?' We have the small things like quests, who you can take with you. You can change your options on any given quest. And then we have larger, overarching things. There are factions in the game, and they butt heads. And then you can choose sides, or you can try to get them to work together, or you can play them off each other. If you pursue the quest lines that those factions are involved with, it eventually becomes this massive, dramatic struggle."
Adopting a traditional linear format allows for curation and guidance, both valuable tools in digital storytelling. However, The Outer Worlds aims to embrace an identity of branching gameplay while battling its hurdles to ensure a refined experience. Positioned among Obsidian's storytelling stars, McPhee details the challenges in assembling a compelling narrative for this fresh IP. "It's difficult, it's a lot of work," McPhee said. "At a very basic level, one of the things that we have to keep in the back of our mind when we're doing things like quests and NPCs is [that] you can kill anybody. If you have a quest-giver, we try very hard to not let the player shoot themselves in the foot. And killing a person is a choice."
The ambition is crafted quests that accommodate for player freedom while considering fail-safes, according to McPhee. Implementing these countermeasures has taken time, but avoids punishing those breaking away from norms. "We were doing play tests in the office, and one of my coworkers did one where she very specifically tried to break the game. She wanted to try really hard and she couldn't do it. That's just a result of constant iteration of work over the past couple years."
The Outer World's embrace of unhinged corporatism fosters a turbulent backdrop, pushing combat as a central pillar of its role-playing foundations. Its deep role-playing systems complement shooting and looting, leaning on familiar tropes to Bethesda's Fallout series. The Outer Worlds looks to cater to both shooter fans and role-playing purists, providing options to approach encounters with strategy or a real-time focus.
"There are other things like slow down with tactical time dilation," McPhee said, a dedicated ability to slow down time during combat. In clear inspiration from the turn-based V.A.T.S. targeting system of modern Fallout titles, the ability alleviates the granular, reactive gunplay, with an option of further upgrade paths too. "That actually helps a lot. Depending on the choices that you make during your character creation, customization, and all that stuff, you can potentially have that be very powerful."
The Microsoft family and Game Pass puzzle
While already a proven role-playing heavyweight, Obsidian now falls among Microsoft's extensive list of recent acquisitions under the Xbox Game Studios family. Obsidian's 2018 onboarding further fortified in-house Xbox development, providing the studio with long-needed backing of an industry giant. "They've been great, honestly," said McPhee on the acquisition. "It's not something that directly affects this specific project, but just the general atmosphere has been awesome."
Sided by over a dozen Xbox Game Studios development teams, the benefits of cross-studio resources and collaboration already bear fruit for the team. "It comes at the tail end of this project, but we're already talking, we catch up with the sister studios, talking about different techniques and learn from them and stuff like that." Fellow role-playing icons inXile Entertainment sit among those partners, currently committed to Wasteland 3 and Bard's Tale IV support.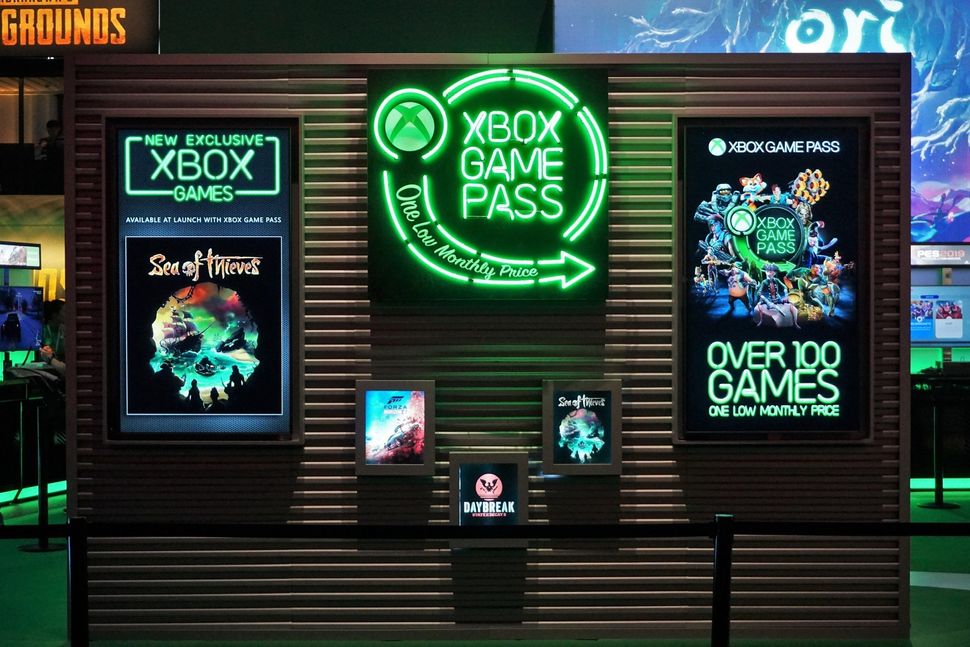 Over three years deep into The Outer Worlds, publishing rights remain with Take-Two label Private Division, despite Microsoft's recent acquisition. However, it will make the year's Xbox Game Pass blockbusters, expanding the growing Netflix-style subscription library in 2019. Established on Xbox One and now extending to Windows 10 PCs, Xbox Game Pass serves a roster of over 100 titles, alongside first-party games at launch. The Outer Worlds joins upon its October 25, 2019, release, granting access under the $10 monthly fee.
"I really like Game Pass, and one of the things I like about it is that I tend to try games I probably wouldn't try without it," McPhee said. "And I think a lot of people are going to do that." With day-one inclusion, McPhee emphasizes Xbox Game Pass will aid in drawing new players to its role-playing adventure. "We have a core audience for The Outer Worlds that's going to get the game. They're really excited about it. [...] but I think there are going to be a lot of people, especially on Game Pass, who just see it and go, 'Oh, that looks kind of interesting.' And maybe they wouldn't have bought it before, but now they're going to play."
With development set to wind down over the coming months, The Outer Worlds is slated for an October 25, 2019, release on Xbox One, PlayStation 4, and Windows PCs. The Outer Worlds preorders start at $60, while Xbox Game Pass on Xbox and PC serves up the game for $10 monthly, alongside over 100 accompanying titles.
Galactic exploration
New adventures, new horizons

The Outer Worlds is looking to be Obsidian Entertainment at its best, a tightly-focused RPG where your choices matter. Will it make good on that promise? Only time will tell, but it looks damn good so far.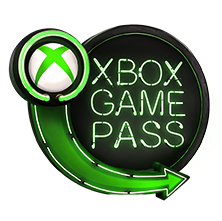 All you can play
More games than you'll ever need

Microsoft's Netflix-style subscription service serves over 100 varied titles for a monthly fee. From hit franchises to experimental indies, Xbox Game Pass has value for all.
Get the Windows Central Newsletter
All the latest news, reviews, and guides for Windows and Xbox diehards.
Matt Brown was formerly a Windows Central's Senior Editor, Xbox & PC, at Future. Following over seven years of professional consumer technology and gaming coverage, he's focused on the world of Microsoft's gaming efforts. You can follow him on Twitter @mattjbrown.