Outfox can reduce latency and ping in your games
One of the worst things gamers can experience is lag or a high ping. Here's a tool that can help reduce this kind of network interference.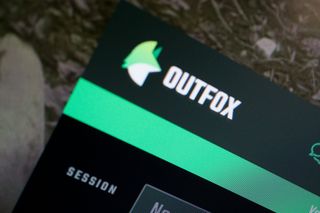 There's a new optimization tool on the block for gamers. Called Outfox and developed by GoldenFrog, this new app is designed to reduce in-game latency and increase connection stability. It's currently in open beta, so we decided to take it for a spin to see if it's worth your trouble.
How Outfox works
Outfox is detecting when you open a supported game, and it manages traffic through opening a User Datagram Protocol (UDP) proxy on its own network. Instead of sending and receiving data to and from the server directly, you're routing data through a network and one of Outfox's servers.
Using the app, it's possible to select a server or have the app handle everything. Outfox will even switch back to your standard connection if it detects that it will be faster, which can be the case. There are currently 23 servers, in the following locations:
Amsterdam, Netherlands.
Ashburn, U.S.
Atlanta, U.S.
Chicago, U.S.
Columbus, U.S.
Charleston, U.S.
Changhua County, Taiwan.
Dallas, U.S.
Dublin, Ireland.
Frankfurt, Germany.
Hong Kong, HK.
London, UK.
Los Angeles, U.S.
Miami, U.S.
New York, U.S.
San Francisco, U.S.
Sao Paulo, Brazil.
Seattle, U.S.
Seoul, South Korea.
Singapore, SG.
St. Ghislain, Belgium.
Sydney, Australia.
Tokyo, Japan.
Toronto, Canada.
Here's a list of all supported games at the time of publication:
Battlefield 1.
Dota 2.
H1Z1.
Heroes of the Storm.
League of Legends.
Overwatch.
PlayerUnknown's Battlegrounds.
Rainbow 6 Siege.
Rocket League.
StarCraft II.
Streetfighter V.
Smite.
Team Fortress 2.
World of Tanks.
Why would you need this tool? It's all about reducing latency and ping. The quicker you can get data to and from game servers, the better the overall experience. By routing your traffic through the Outfox network, it's supposed to optimize the connection by partnering with top providers.
Who is Outfox and can you trust the company?
The software doesn't alter the connection once you're in-game. This would otherwise cause a disconnection to take place, something you really don't want. For the app to re-check the fastest connection possible, you need to close down the current game session and start again.
Using Outfox also shouldn't cause you to get banned from games. The suite will even show you how much of an improvement has been applied by using the optimized network connection.
It all sounds superb, right? But does it work?
Outfox works ... when it works
To use Outfox, you need to be running a 64-bit version of Windows 10. We opted to test the app in PlayerUnknown's Battlegrounds and League of Legends. Interestingly, the app doesn't hide behind high improvement results to trick you into relying on it and sharing the word with others. Instead, Outfox reports acceptable readings.
Take League of Legends, for example. Connecting to the EU West server, we played two bot games and monitored the ping readings. The first game saw Outfox at about one percent worse than my standard connection, on average. The second game resulted in a whopping 31 percent improvement over my standard connection.
Image 1 of 2
As the game session progressed, we saw the graph move up and down accordingly. Because the first session saw Outfox lose out to my standard connection, I saw no reason why these results should not be believed.
The 31 percent improvement is welcome, of course, but this app would better suit those with unstable connections or who often find their internet gets bogged down by everyone in their area being online.
That's not to say Outfox doesn't work, and any improvement to ping and latency is only a good thing.
Give it a try
We can tell you the tool works, but that doesn't mean it will (or won't) make a difference to your online gaming experience. Thus, we strongly urge you to give it a go.
You can sign up for free on the Outfox website, download the app and see if it improves your connection in supported games. If so, awesome. If not, then there are many other VPNs you can try out like WTFast.
Windows Central Newsletter
Get the best of Windows Central in in your inbox, every day!