Outlook.com to remove chat messaging history - backup your pastime conversations today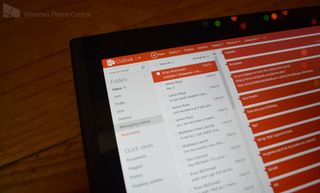 Today Microsoft made an announcement for users who use the messaging feature on Outlook.com; if you currently use the Outlook web interface to chat with your friends on Facebook, Google Talk, or Messenger, the site keeps a copy of your chat history in a folder. Starting this fall, the Messaging history folder will be removed.
If you are interested in backing up your chat conversations, here is how you do so:
In Outlook.com, right-click Folders, and then click Add a new folder.
Enter a name for the folder and press the Enter key.
Click Messaging history, and then click the check box at the very top of your message list.
Click Select everything.
Right-click any message and then click Move.
Select the folder you want to move your messages to, and then click Move.
Microsoft states that the messaging history folder is being removed as part of adding Skype video, audio, and chat messaging to Outlook.com.
If you have never used the site to chat or don't care about backing up your chat history – you are all set.
Enjoy.
Get the Windows Central Newsletter
All the latest news, reviews, and guides for Windows and Xbox diehards.