Photo Shader, a fantastic and easy to use photo editor for Windows 10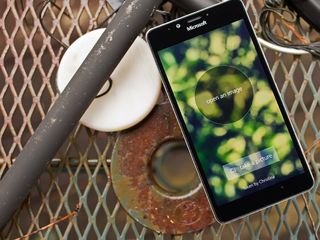 Photo Shader is an impressive photo editor that has been around since the days of Windows Phone 7.5. The photography app was recently updated to Windows 10 and has undergone a significant redesign. We liked Photo Shader when we first looked at the app and the update only adds to the app's appeal.
The user interface is very friendly and you have a few new features to add to the mix. You will find over forty different effects, filters and adjustments to apply to your photos. Two new features include a masking feature to selectively apply your edits and an edit history feature that lets you undo edits or fine-tune them without the need for undoing them.
Photo Shader will appeal to a wide range of photographers including those looking for a quick fix for their images and those who enjoy digging in deeper with their photo edits. Being a Windows 10 app, Photo Shader is now available for your Windows Phone as well as your PC.
Photo Shader opens up to a very modest main menu that has the option to open an existing image to edit or launch your device's camera app to capture a new image to edit. From there, the modesty continues with a very simplistic editor design.
At the bottom of the editing screen, you will find buttons to hide the navigation controls, pull up your editing history, save your edited image and access the three-dot menu. The three-dot menu holds options to discard the image and return to the main menu and contact the developer to suggest a feature or report a bug.
The editing tools are accessible through a series of buttons that scroll across the screen. Just tap a button to access a particular editing toolset. The photo editing tools include:
Adjust: Here you will find individual tools to crop your image, as well as to adjust the color balance, saturation, exposure, brightness/contrast, temperature and gloom of the image.
Filter: Here you have options to apply a series of pre-set filters, convert your image to black and white, create a custom filter, apply a lomo filter and apply a Presidential filter.
Enhance: This tool set includes tools to smooth skin, sharpen the image and a noise reduction tool.
Stylize: These creative tools include color pop tool along with a negative, posterize, glow, vignette, soften and sketch filters.
Blur: Along with a blurring tool you will find lens blur, spot focus, tilt-shift, zoom and motion blur tools.
Distort: Tools in this set include pixelate, ripples and twist.
Special: Only one tool sits in this category for now. You can add a sunburst to images that can simulate a sunrise/set or create some neat backlighting effects.
While in a toolset with Photo Shader and you want to return to the main listing, just tap the header button for that category. Most, if not all, effects can be adjusted and the adjustments are live so as you move the slider to increase the image's saturation, the image will reflect that adjustment immediately. If you only want to apply the edit to a portion of the image, you can use the mask tool to erase the portions of the image you want to be left alone.
The editing history feature will detail all the editing steps you have taken with the option to disable the edit, adjust the edit or delete the edit outright. This is a nice feature in that you can fine-tune your edits without having to undo them outright and start from scratch.
Photo Shader does support both portrait and landscape orientation on your Windows Phone, but in landscape view, the adjustment controls overlay over half of the image. While you can retract the adjustments to view the full image, the overlay will not retract when you use the masking tool. This makes it challenging to apply the mask to the entire image while in landscape orientation.
You can either flip things around to portrait view or pinch to zoom in on the image and slide it over to reach the covered area of the photo. Just note that to slide the zoomed image while using the masking feature, you need to use multi-touch to slide the image around. Using one finger and the app thinks you are applying the mask and will not budge.
You do not have this issue with the Windows 10 PC version of Photo Shader. You have more real estate on the screen to eliminate the need for any overlap of the adjustment controls over the image. Even in portrait mode on a tablet.
Once all the edits are done to your liking, just tap the save button and your image will be saved to your Saved Images folder. You can name your image file and images are saved at their original resolution (unless cropped).
All in all, Photo Shader is a terrific photo editor for your Windows Phone and now that the app has made the jump to Windows 10, it's perfect for your tablet or PC. I do not see Photo Shader replacing professional strength options like Photoshop Elements (opens in new tab), Polarr or Fhotoroom, but I do see the Windows 10 app giving everyone else a run for their money.
Photo Shader is a free Windows 10 app that is fully featured, except for the masking and history tools. The free version does give you limited access to these features and to unlock them completely, you'll need the $2.99 Pro Pack. A steal of a deal in my opinion.
Download Photo Shader for Windows 10 PC and Mobile (opens in new tab)
George is the Reviews Editor at Windows Central, concentrating on Windows 10 PC and Mobile apps. He's been a supporter of the platform since the days of Windows CE and uses his current Windows 10 Mobile phone daily to keep up with life and enjoy a game during down time.
Can you do a roundup of the best photo editors in the windows 10 store? And what about other categories' roundups?

I still prefer fantasia painter

Me too, it is so great! Also Fhotoroom is very good and functionable.

It has noise reduction. Its fast. It hasn't crashed so far. It's free. I love it.

Yes it's really great but the preview of high resolution images looks blurred. However the output is high quality. Lumia 640 xl w10m build 14295

How is the performance of build 14295 in your lumia640xl??

Its not good. This build is not stable. Got lot of problems with apps. Some of my apps installed in sd card are not working after updating to this build. There are also some random restart issues with this build. If u r on build .164 i would suggest u don't update and stay on build .164 as it is more stable and better than this

Yes, but the results are what i am interested about. Our SD400 phones are not powerful enough to render the effects in real time.

Yeah I can understand that but the problem is when using enhancements like noise reduction and if the real time rendering is not clear enough, then we can't actually make the most out of features like this.

True, but from my years of using myTube, I've learnt several things, first of which is, the developer is a really really cool guy. Send him a mail, with these issues, I'm pretty sure that he'll will respond and fix it for you. Maybe not right away, cause he's currently working on myTube 3.0, but eventually. I too would like a button in the app bar which could trigger a high resolution render.

Yes you are right. Even i am using mytube for a long time and its really great. The developer is very much supportive towards windows platform and i am pretty sure he will further develop this app also in future. I have already sent a couple of mails to the developer regarding the issues i face and the features i would like to see in the future update. Hope so he will implement it soon.

Im surprised that the news article is not about: 1) applications being pulled from store
2) Lumia team layoffs from former Nokia
3) phones being cancelled
4) Windows Mobile being cancelled for more phones Actually, lets not get ahead of ourselves just yet - The Lumia voices team was disbanded earlier, and the day is far from over!

So you just want the world to burn. Some people really love bad news. Now I understand why that's all we're sold on TV: To feed people like you LOL

I prefer fantasia painter and Lumia creative studio.

Just what i was looking for!

Legitimately good app. Probably the closest you can get to VSCO on Windows.

According to me all the photo editing apps run on the same basis. The change is only name. Fact is fact Anil

You could say the same for most of the pc softwares on the market. Of course they are similar. The algorithms to make adjustments are already known an based on common papers.
What makes the difference is how fast can you do things and how many options you have.

How is it better than fantasia painter and fhotoroom?

No app can beat fantasia painter..

I bought it and it's really fast.
Also the adjustment sliders are easier to use compared to the same of other apps.
They resemble the options of bigger pc softwares.
The UI is really intelligent.

The above app does the same thing us adobe's app on the other side i would like to have the ability to proces DNG or raw files on the app that would be awesome like the lightroom app on the android side

Yep - Another post with the store non link in the body and no link in "more" I'm on a mission now editorial team...

Today I've got the Microsoft Camera update and with that the Photo Shader doesn't open anymore any photos taken with the new version of the Camera! I'm also using Old Look app, which is behaving the same! Not happy..
Windows Central Newsletter
Get the best of Windows Central in in your inbox, every day!
Thank you for signing up to Windows Central. You will receive a verification email shortly.
There was a problem. Please refresh the page and try again.