Picnic Wars ditches exclusivity, brings the food fight to all Windows Phone users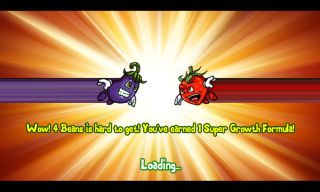 When is the last time a new Xbox game came out for Windows Phone 7? It must have been Rabbids Go Phone in May. That's a fun little game for kids and Achievement hunters, but you can also beat it in a couple of hours. Non-Nokia Windows Phone 7 users also gained access to Jet Set Go in June when its Nokia exclusivity ended. Obviously, new Xbox releases for Windows Phone 7 are winding down now that Windows Phone 8 has seeded the market.
Still, general Windows Phone 7 users have plenty of Nokia exclusives whose exclusivity will eventually end to look forward to. In fact, one of those games just became available to all users today: Picnic Wars from Chillingo and Swiss developer Crown Adam. It kind of leapfrogged iBomber Defense as far as general availability goes, but iBomber and the other two Nokia games that launched alongside Picnic Wars can't be far behind.
Read on for Picnic Wars details and an updated list of current and former Nokia Collection exclusives!
Food versus food
I'm going to have to side with strawberry on this one.
Picnic Wars is quite a unique little game. It centers around the conflict between fruits and vegetables – a tale very much like Romeo and Juliet, only without all the kissing and poisoning. It's a silly setup told with cartoon panels between certain levels. Players take control of one side in the campaign's first 32 levels, and then switch to the other in the remaining 32 levels (which are harder remixes of the previous campaign).
The actual gameplay revolves around tossing food at forts in order to eliminate the enemies within and cause as much structural damage as possible. But instead of being all physics-y like Angry Birds and its ilk, aiming the catapults here is mostly a matter of dragging catapults back and forth and choosing the right kind of ammo for the target. If you enjoy games about breaking things, you'll probably have fun with it.
Achievement-wise, Picnic Wars is a good purchase (now that it's been updated). You can knock the whole thing out in four or five hours. Check out our review for more delicious details.
Picnic Wars – Windows Phone 7 or 8 – 66 MB - $2.99 – Store Link
Nokia exclusives update: Current exclusives
Flight Control Rocket
The next three games we can expect to become available to all Windows Phone brands are:
Blobster
And here's the full list of Nokia exclusives:
Bejeweled Live + - Released: February 18, 2012
Blobster - Released: January 16, 2013
DaVinci Pinball - Released: April 23, 2013
Dream Track Nation - Released: March 22, 2013
FIFA 13 - Released: July 8, 2013
Flight Control Rocket - Released: January 16, 2013
iBomber Defense - Released: December 22, 2012
Mass Effect: Infiltrator - Released: May 22, 2013
Monopoly Millionaire - Released: April 23, 2013
NBA Jam - Released: May 22, 2013
Real Racing 2 - Released: May 22, 2013
Storm in a Teacup - Released: April 3, 2013
The Sims: Medieval - Released: March 26, 2013
Tiger Woods 12 - Released: May 22, 2013
Tiny Plane - Released: March 22, 2013
Vampire Rush - Released: April 3, 2013
Yahtzee - Released: February 19, 2013
Zuma's Revenge! - Released: February 19, 2013
Former exclusives
Connect 4
Jet Set Go
Mirror's Edge
Parking Mania
Picnic Wars
Spy Mouse
Trivial Pursuit
Paul Acevedo is the Games Editor at Windows Central. A lifelong gamer, he has written about videogames for over 15 years and reviewed over 350 games for our site. Follow him on Twitter @PaulRAcevedo. Don't hate. Appreciate!
Haven't played this in awhile on my Lumia. Good that others can play it. Its a fun one

Thanks for maintaining that list Paul. It's too hard to keep track of the exclusives and non exclusives.

ITS NOT FAIR. I BOUGHT MY LUMIA BECAUSE OF THIS EXCLUSIVE GAME AND NOW MY PHONE IS USELESS.

I am playing on my HTC 8X. Where is your Elop, now??

Paul can you put dates in the exclusives that weren't launched either? I've been waiting for bejeweled Live+ as the normal version is garbage.

Sure, I'll add that info.

so, in short by asking yountonputnthose dates up o confirmed that bejeweled live+ is NOT moving to my 8X soon. ); I hate carrying around my 920/Ativ. Thanks though!

Great, now HTC users can see for themselves how shitty this game really is
Windows Central Newsletter
Get the best of Windows Central in in your inbox, every day!
Thank you for signing up to Windows Central. You will receive a verification email shortly.
There was a problem. Please refresh the page and try again.