Plume is launching a $60 a year subscription for its Wi-Fi routers
You can also spend $200 for a lifetime subscription.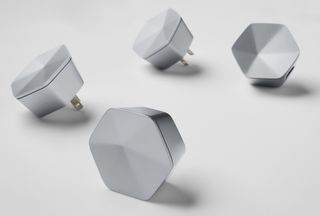 Mesh Wi-Fi systems have exploded in popularity over the last few years, with some of the standouts including the likes of Google Wifi and Eero. Plume debuted in late 2016 as yet another entry into this niche, and today the company announced that it's completely redoing its business model to be centered around a yearly subscription.
See at Plume
Dubbed as Plume Adaptive WiFi, the service costs $60 each year (or $200 for a lifetime membership) and grants you access to things like parental controls, speed tests, and things Plume refers to as "security products" and "active management." It's still unclear what that "active management is", but according to The Verge, Plume's CEO described it as something like this:
However, perhaps the biggest change is that you'll now be required to have a Plume Adaptive WiFi subscription to actually purchase any of Plume's products. The prices of these are heavily discounted (a three-pack of Plume Pods now cost $39 instead of the regular $179), and while prices will still rise as you add more to your cart, you're going to save a substantial amount of cash compared to retail prices of Plume's competitors.
Also, if you sign up for the service, buy a few Plume Pods, but decide not to renew, your routers won't be completely bricked. They'll continue to work, albeit not as well compared to a paying subscriber. It's unclear what sort of differences we're talking about, but it's likely that Plume will do what it can to keep you handing over those $60 each year.
In addition to the new subscription model, Plume also announced the Superpod — a more powerful version of its Plume Pod that's capable of tri-band networks. There's currently no word on how much Plume Adaptive Wi-Fi members will have to pay for it, but orders will begin soon on June 15.
Whether or not you're an existing Plume customer, what do you think about the transition to a subscription model? This is the first time we've seen it enter the router space, but it likely won't be the last.
VPNFilter malware has infected a million routers — here's what you need to know
Get the Windows Central Newsletter
All the latest news, reviews, and guides for Windows and Xbox diehards.
Yet another example of a company making the switch from a product-based to a subscription-based business model. I'm so glad this is happening... Long overdue

You like paying a subscription to use a product that you bought?

For me it's all about using less physical products. Netflix vs. Blockbuster, Xbox Game Pass vs. Gamestop, Sling vs. FiOS, etc. Amazon Music vs. CD players, etc. As someone who appreciates the environment and despises overconsumption, I love ideas like this because it provides the same experience while limiting what is physically released. Obviously this WiFi router idea is different from that, but it's the same mindset.

Not true about less physical product, read my comment below. And all routers I've used in the past get firmware updates FREE. Nothing to replace.

This isn't a switch from one to the other. You buy the product AND pay the subscription. Its both.
The quest for reoccurring revenue knows no end. Companies love it, consumers hate it.

Oh, guess I misread. Screw that. Lol

Not only that, but they will have your Internet history. What could possibly go wrong? EDIT. I might have to take some of that back.
https://arstechnica.com/features/2018/06/exclusive-plumes-new-superpod-h...

Another subscription? Pass! Let's break it down. From their website my house would be considered a 5 bedroom house which will require at least 9 of these pucks. That's $120 already for the pucks. Plus subscription which is $60 per year. That's $180 right off the bat. And then $60 every year after. If I decide on the lifetime it'll be $320. And also, 9 of my outlets are now taken by these pucks. My current equipment is Ubiquiti unifi which consist of a USG security gateway ($111) and two AC Pro access points which covers the whole house as well as parts of my porch and backyard. ($130 x 2). This prosumer equipment becomes $371 for what I find is a much better product with less clutter. And none of my settings are reliant on the cloud. *Also, I can't imagine these giving me better performance to my current setup unless I run a physical network cable to each one of these 9 pucks.

That last line does it for me. I'm a bit paranoid with my home network.

Yeah, but you don't have "active management". We cant explain what that is, but you need it.

I already have active management. It comes from me, learning how stuff works and then managing it. In my experience, paying others to do the thinking for me is a swift route to disappointment. Paying others a large amount to do the thinking for me is a swift route to disappointment AND an empty wallet. Definately not something I need.