Porsche Design's Book One is a slick (and expensive) Windows 10 2-in-1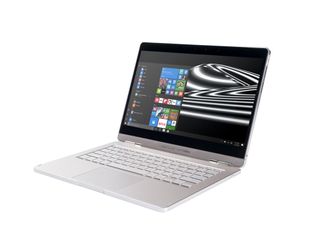 Chalk this one up to names we didn't expect to see associated with a Windows 10 2-in-1, but Porsche Design has taken to MWC 2017 to debut just that. Called the Book One, Porsche is calling this the world's first convertible and detachable 2-in-1.
Image 1 of 6
The draw here, of course, is the design of the Book One. While it's somewhat staid, it still looks pretty slick down to its unique hinges and resemblance to a certain Microsoft product that also just happens to have "Book" in its name. Outside of the exterior, the device is powered by internals that you'd expect from any new, high-end Windows 10 convertible. Inside, the Book One packs an Intel Core i7-7500U processor, 16GB of RAM, and 512GB of SSD storage. As for the display, you're looking at a 13.3-inch QHD+ (3200x1800) IPS affair.
If you're interested in the Porsche Design Book One, however, you're looking at shelling out a pretty penny. The convertible-detachable 2-in-1 will launch in April for $2,495 in the US or €2,795 in Germany. That's a high price to pay for what you get, but it's certainly a much better bang for your buck that certain other "luxury" tech products on the market.