Rumored specs of Surface Pro 4 detail a fanless, but still powerful system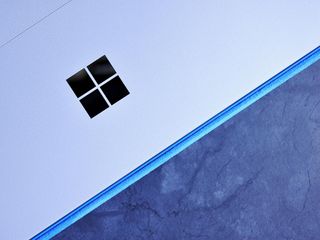 The Surface 3 is barely out the door yet, and talk of the Surface Pro 4 is inevitably around the corner. To our knowledge, no one is expecting this device until later this year when Windows 10's big marketing push begins. After all, the Surface Pro 3 is doing well, and the Surface 3 compares favorably as an alternative to that device.
However, Chinese tech site 36kr has come across some possible specifications for the next gen Microsoft 2-in-1. Although I often pass on such reports, this one has caught my interest for a few reasons.
For one, I have spoken to the author of that article and the source on it is someone they trust and know. Due to the sensitivity of the information, we will say no more but there is more known behind the scenes here. The second reason I'll get to after the supposed specs, which are:
Surface Pro 4 Rumored Specifications
Intel 5th gen Broadwell, not Core M
FANLESS design but with tiny holes for heat radiation (not as visible as that in SP3)
No noise anymore, because of the fanless logic board
Obviously thinner comparing to SP3, but not lighter (for now, at least)
12-inch display, not sure if there will be other options
The new system font in Windows 10 was far more beautiful in the high res
Screen res is the same as that in Surface Pro 3
The frame of the screen, the battery, ports and the kickstand are almost the same with SP3, on this prototype
So why do I like this? Details of this supposed device are believable. Far too often when rumored device specs hit the internet, they are full of odd technologies, not yet ready for primetime. Inevitably, when the real thing hits, some people are let down because they had built it up so high.
The current Surface Pro 3's design works. It is not perfect, but make some tweaks here and there, like those above, and you have a winner. The part referencing the ports, kickstand, and frame all being the same makes sense too. Microsoft said they would keep things stable, especially for all of those who bought the $200 Docking Station.
The fanless design part raises a bit of suspicion. Running Intel Core i processors without a fan seems technically challenging. Currently, only Intel Atom processors and particular Intel Core Ms (clocked appropriately) can pull this feat off. Nonetheless, the Surface engineering team did make an impressive fan for the current Surface Pro 3, so who knows what they have come up with.
[Update: In a personal conversation with AnandTech's Brett Howse, he notes that a fanless Core i system is likely impossible unless you have a lot of mass to dissipate the heat. This casts doubt on this theory for the CPU or fanless system. However, Microsoft may be using a smaller, lighter fan this time around.]
The 12-inch display, same resolution, and the device being thinner – but not lighter – all seem like realistic choices too. Currently, the 12-inch Surface Pro 3 sports a gorgeous 2160x1440 display (216 ppi). I see no point in going higher with such a screen size, especially since higher resolution negatively affects battery performance (and they would not dare drop the resolution).
Anyway, Microsoft likely has multiple versions of this device in testing with various configurations. So while some core aspects may remain for the final version, the details can change right up until the last minute. Take, for instance, the OneNote button on the Surface Pro 3: that change by Microsoft's higher-ups delayed that device's launch by nearly three months. In the end though, it was worth it.
The takeaway is this: Microsoft will release the next Surface Pro when the hardware is right and ready. What is listed above seems very likely to be in the ballpark for expectations of a Surface Pro 4, but will await further details in the coming months.
Want to chat about what could be next in a Surface Pro 4? Jump into our dedicated Surface Pro 4 forums to get started!
Source: 36KR.com
Windows Central Newsletter
Get the best of Windows Central in in your inbox, every day!
Daniel Rubino is the Editor-in-chief of Windows Central, head reviewer, podcast co-host, and analyst. He has been covering Microsoft since 2007 when this site was called WMExperts (and later Windows Phone Central). His interests include Windows, laptops, next-gen computing, and for some reason, watches. Before all this tech stuff, he worked on a Ph.D. in linguistics, watched people sleep (for medical purposes!), and ran the projectors at movie theaters because it was fun.
It's going to run Android apps.

Please, I don't want to cry right now, I want to stay happy and excited for BUILD!!

Same here! So many negative comments and people threatening to leave WP over the whole android apps speculation article. I wish they would just wait and see what MS actually presents at Build! Then decide.

Crazy right? They're bringing hundreds of thousands of new apps to the ecosystem -- none of which you have to ever use -- and people are threatening to quit. It makes no sense at all.

If I dont have to use Google to still have the app, WP ftw! =)

Having apps available that might not quite go with our preferred design language is not the problem. Redesigning our preferred design language to partially mimic a design language we don't like, just so it will look better with Android apps, is what we don't like. They're taking a beautifully designed and enjoyable to use platform and making it less enjoyable in an effort to conform with less desirable competition.

I'm so glad you think you speak for everyone. Please tell me, what exactly is changing in WP10 that makes it sooooo much like android that is so horrible? Are you unable to deal with 3 lines instead of 3 dots so much? Hint hint; android didn't do it first, and isn't the only one to do it.

What is sooooo different between WP and Android in the first place? This might be hard to believe, but I think most people don't go for WP because of Live Tiles. It's the rest of the design language, the hubs, the pivots and yes, the 3 dot menu that is perfectly designed to go with the rest of the UI that gives you that pleasant feeling. Ever used the Calculator on W10 for Phones (I'll be calling it WP10 instead of all this nonsense)? It's a mess. The nuance is gone. That feeling is gone. That app might as well be an app on any platform.

I believe you are right about this. This is the big reason why I dismissed WP immediately. I don't want my screen dominated by tiles. I want to see my wallpaper. I'm a Windows guy. I would never consider anything but on my laptop. I even have an Xbox One. But I like Android on my phone. Android is what I would have expected a Windows phone to be like.

While I'm skeptical about MSFT supporting Android apps on Windows 10, anything can happen. But then, what's the point of getting a Windows Phone when you can get superior Android experience on a true Android device? Defeatist logic, that's what I say

But if you have a Windows phone and love the OS, like me, There would be no more app gap AND have the prettiest, scaleable, coolest OS. It comes down to "if you love Windows, it'll make Windows even better!"

Then get an Android device and install a WP8 launcher. That is basically what WP10 now looks and behaves like.

Don't even... That's absurd. Windows 10 looks like 8.1, but better. Android's material design is the one that's trying to look like us. Keep in mind WP 10 has only been out for 3-4 months IN EARLY PREVIEW. So don't even.. Calm down.

you think wp8 launcher is comparable wth the real thing? i feel sad for you.

@Sean1robertson I got myself a Lumia 1520 so that I don't use Android. I had the liberty to buy any phone, but I chose Windows Phone, because I like the UI, functionality and app layout. I think Android apps will make Windows Phone messy

I think they will still push universal apps for XBox and HaloLens and live tiles and a fluid OS. If they do run apks then it really becomes about the OS that launches them and WP as an OS is fantastic! =)

Absolutely. I would absolutely choose WP apps for a live tile over an andoird app if it came to that.

1 you don't know what experience you will have so you can't say that for sure, 2 why not have a superior OS with access to pretty much any app you could want/need?

Exactly! I'm damn excited for the build but I've my exams :'(

What's happened since the last build? Nothing.
What will happen after this build? Nothing.
You know why? Microsoft is droiding Windows code, developing games and making smartwatches instead of innovating.

I use a SP3 at work, and absolutely love it. It's the perfect work machine. One slight annoyance at times, the fan. So, while its not enough for me to upgrade, its a very nice addition for those that are about to buy a new one. Plus, the SP3 is still killer, with SP4 out you may find an SP3 for a great deal. As to the Andoird apps, I'll probably never run one. Today you could already run Bluestacks and run Android apps, but I never felt the reason to do it. It's a needed addition for the Windows Phone, but I doubt it'll gain significant traction on the Surface.

Can't wait here. Just joined a new capability improvement team and they told us today that we're all getting SP3s.

Are you stupid or something. This is a full PC slate. It will already out of the box run more programs and more AAA games than Stupid ass Android and iOS would ever dream. The Surface Pro 4 could run GTA V probably better than a PS4 and Xbox One. 5th generation Core processor. With programming skills, you could literally create your own programs and apps for it.

It can run everything but the demanding titles are all going to run like garbage. No chance in hell this will run anything better than a console unless its got godly specs (which it won't have unless you want like 5 mins of battery life)

Interesting, my I5 SP3 runs better than my console, XB1.

Not even close, the issue is that the surface machines don't use an advanced graphics chipset. My SP3 can basically run stuff like Diablo 3 and Trine and the like. It had slowdown with Two Brothers (a game on the xbox 360).
You are kidding yourself if you think this will play GTA V or any high end modern game.

Not really. The core processor is powerful enough. The GPU isn't. So, there is no way the SP4 could run GTA V better than a PS4 or xbox one. The SP is a great device, but unfortunately, there is no way to include a dedicted video card without adding a lot of bulk and including a more powerful fan.

Come on, we are not sure about everything Microsoft has to say at Build, lets just wait

And what it gonna cost? Like 1500 USD?

SP3 is so expensive!!
But I think it does worth it

I was able to get a great deal on my Surface Pro 3 (i7, 512GB) Adobe Creative Cloud cost $300/yr. They had a really nice "benefit" back in January. Buy the the I7, 512GB version w/ Keyboard for $475 off (that savings alone was higher than the subscription.)
I totally used everything available at my disposable to get my money's worth. Original Bundle Price (at the time) $2366.99 Discounts:
- $475 Adobe Discount
- $118 (estimated) Applied a 5% discount from Bing Rewards
- $56 (estimated) Used ebates to receive a 3% Cashback
- $436 Mac Book's (Core Duo) 2009 (e-bayed it)
- $99.54 Mac Book (Core Duo) Older (e-bayed it)
- $35.00 Mac Track Pad (e-bayed it)
- $660 Surface Pro 1 128GB (Bundle +touch/type keyboards + 1 extra charger + 1 extra pen) (e-bayed it) I ended up paying a little less than $500.00. I was definitly trying to upgrade my Surface Pro 1 because of the pen technology on the 3, but the other macs were useless though functional, they had been sitting in the basement for the past 4 years. I am not sure how often people recycle technology since what might be working trash for one person, it's gold for someone else. I'm not saying it's not expensive, but if you find out what the different ways of getting money towards something - then you might end up maximizing value of an item you no longer use or care to have. edit: i also ended up using a credit card that had a cash back reward program so technically from the original 1800 I paid at 1 point per dolar, that's around another 18 dollars back.

You can't even compare a 6 year old non-touchscreen, non-sylist supporting, non-touch OS'd MacBook to a Surface with a detachable keyboard. Of course a 2009 Mac will be cheaper than a 20015/16 Surface. Ridiculous.

you must have missed the point of the post. I sold the 2009 mac (because I was not using it) in order to foot the bill towards the Surface Pro 3. I never said that the mac book pro was on par even though was cheaper. Those prices (if you read the rest say ebayed it, meaning i sold it for that much in order to get the surface pro 3 cost down to less than 500.00 out of pocket expense. I was merily trying to illustrate a point that even though some things are really expensive, you might want to take a look at home at things you don't need or aren't using to get something nice and new. :S

That's why they have the non pro versions as well. Premium product = premium price

Probably the say $999 for the medium configuration. If you want all the bells and whistles, then probably more than $1500. Unless Intel's new chips cost a lot more, there is no reason to up the price.

And they spent 2-3 years for that fan technology

Looks plausible. Integrating some kind of Kinect/RealSense 3D camera could be a nice addition.

Yes. Yellow Windows support.

The same fanless design like Lenovo Thinkpad which has a heatsink module? But your info says about tiny holes!

Are you talking about the Leno Yoga 3 Pro? Because that has a fan and Core M.

Hey Daniel, I hate when people go off topic on these article, so please forgive me, but I need to ask. Has anyone at WindowsCentral inquired from MS about the status of Win10 TP being released for flagship phones (namely my Icon)? I know there was a "scaling" issue for Icon, but surely they should have been able to fix that by now...

No I was talking about Thinkpad Helix. It has Intel i5. But I don't even know if the same "heatsink module" can be used with other processors or not. I think that's a different module so could be possible.

They really kicking butt this time around. No more just one uping the competition but setting the bar higher. Also pricing it to sell.

We have not given specifics on that. So mark that as an unknown.

One can only hope it shows up in the next iteration. ​

This is what I am hoping for. USB C for the win. Tired of custom power plugs.

I hope so, but not optimistic. Seeing as they passed on the Surface 3 and this new Surface Pro 4 will be released with Broadwell, even after Skylake is released. Unfortunately, the Surface line this round is quite behind in hardware terms. I will be waiting for something that has modern hardware.

Really, dude? The surface is behind in hardware terms? Really?

That dude smoking something..

So using year old CPU's and not including newer USB ports is cutting edge in your mind? I don't understand people defending Microsoft being behind the rest of industry in this regards. The SP4 is supposed to be coming in August, the same month Skylake processors hit the market. Micro USB is a terrible connector. I have two Lumia 1020 camera cases and one Lumia 1020 phone with broken ports. It is very fragile and prone to breaking. Why not get standardized on Type-C since the entire industry is already there or getting there very quickly? There is no excuse.

Those specs havent been released yet. It probably will have at least one Type C connector. =)

Cutting edge is all well good but it's need to be tried and tested in the market for a few months by others before it's released to the market - the initial batch almost always have faults. Since this isn't an ipad, Microsoft can't afford to take that risk. Surface has just started picking up and they can't afford this kind of a blow. If there are devices which are using skylake already working well in the market then microsoft have no excuse which i can think of not to use it but I'm guessing it's easier for intel and microsoft to refit the old CPU into the surface pro 4.

If it has a Broadwell processor, it will either be outdated at launch or soon after. Broadwell's successor, Skylake, is coming out this summer.

May I have some of what you're smoking?

Not really needed, but wouldn't be bad to have one for future compatability. There really isn't much hardware that uses it and I don't expect to see mainstream support for another year at least.

Sounds good. Out of my price range

Hehe.. I hope they'll use Broadwell...

If it has a Broadwell processor, it will either be outdated at launch or soon after. Broadwell's successor, Skylake, is coming out this summer.

And optional LTE connectivity for the SP4 I hope...

very nice. would love an extra inch of display but fair enough if they want to keep the same form factor.

I hope they keep it the same. 13" is too big for a tablet, an Ultrabook makes more sense at that size.

The Rum'o'meter still says "Windows Phone Central" on it. Maybe time to update the graphic...?

I wonder how they will eventually re-synchronize the numeric version numbers of the Pro and non-Pro Surface lines. It's weird to have Surface 3 and Surface Pro 4 as the current versions of each. I'd almost favor them calling what we are currently calling the Surface Pro 4 an updated version of the Surface Pro 3 to keep them in line.

How so? Apple has the iPad Air 2 and iPad Mini 3 and people seem to get it just fine.

I think that such discrepancies confuse customers and usually hurt the sales of the lower-numbered product.

It's not really a problem, but they still should synchronize the numbers - or drop numbering entirely and just call them the 2015 model (like Apple does with Macs). Perhaps some people would be confused by having different numbers for the same period product, but at the very least it is annoying. They have the same problem with phones, the Lumia 640 and 830 are from the same time frame. I think AMD and NVIDIA did it right by skipping a series to keep their mobile and desktop products on the same number scheme.

i5 / 8gb / 256 should really start at $999 price point. I'll have to hold off if they do the i5 / 4gb / 128 for $999 again.

No word on storage memory?? SSD or HHD?

ssd obviously ;) not even questionable

Go a fanless design just to put a HDD in there. Genius :P

Hahaha. It was a joke if you can see it my way! :P

Probably the same as the SP3.

Will there be a Windows 8 version? Or maybe a price reduction for the Pro 3 after Pro 4's release? If I make a Win10 upgrade, it definitely will not be before the first major patch.

The first major patch ? redstone ? won't that be mid 2016 ?

People are so obsolete to change, gee

It's not that he doesn't like change, but every version of Windows since 2000 has been at least somewhat broken at launch. Alwasy wait at least 6 weeks after launch for the bugs to be worked out, or in the case of XP, a year and a half for SP2 to be released.

I wonder when this will be released,they need to keep the momentum that SP3 created, such a great machine

I like what's implied with this speculation.

can't belive this
how could 5th gen broadwell, but no core m and fanless be possible?
what about the throtteling problem even the sp3 with its fan faces? why no skylake? i really would like that, but it sounds to good to be true

I really would like that as well. As another argument to go to directly to SP4 instead of going to SP3 (which, by then I hope, will be cheaper). Besides, for those who own SP3 what would be the argument for upgrading then? Only a no-fan-high-perf solution would justify that... Note: I own a SP2 right now.

I would like to have that same metallic Microsoft logo on lumias

Probably because all but one Lumia isn't made of metal? Current Lumia's do have MS logo too.

I get my box-opened SP3 i3 model from ebay for about £400 and am very happy about it so far. SP4 with spec above can't be attractive to me.

Whatever happened to the cancelled surface mini? Posted via the WPC App for Android!

It's coming soon as the first Surface phone! :)

So does that mean that MS will be brandinig the high end Windows phones "Surface" and keeping "Lumia" for the midrange and lower tier models?

Sadly skylake is where its at new socket design that breaks away from backwards compatibility

But mobile processors don't use sockets, they're soldered to the motherboard.

I always love seeing the Rum'o'meter! I remember when every 5th article would be rumours about upcoming devices! They were exciting days for WPC.

Hahaha, good times! When I was young and dumb.

"Intel 5th gen Broadwell, not Core M" That comment alone tells me this rumor is probably bullshit. The SP3 has a low-voltage haswell with a cooling fan and vent holes and it still runs hot. A Broadwell that's not a Core M without a cooling fan would probably overheat.

Nice to see it doesn't need a fan, but please add one. I don't want the thing to throttle when I'm heavily using it.

Why don't you buy a high-end laptop?

Because I don't need one. I love the form-factor for the Surface lineup. I would hate to think that the potential power of the device would be permanently limited by excluding a fan. In these scenarios, I'd be forced to either step outside during the winter or power down the device and use a desktop/laptop to do the task.

Fair enough. I'll always use a desktop personally but if you don't need power all the time sp3 is good.

Ugh why the fanless crap. That can't be powerful

Because that's what most people want, especially in a tablet form factor.

Give me a Lumia Flagship (W10, AC wifi, Hello, Snapdragon 820?...) and a SP4 (W10, Hello, AC, Broadwell). I will be good for 2-3 years.

WTF? Who is talking about phones here!?!

I agree, but not Broadwell, it needs to wait a month or two after Windows 10 is released for the Skylake launch.

Not sure if there is a point to bringing SP4 out so soon... The SP3 is very good and this isn't much of a jump

It's still an early prototype. So Holiday 2015 at the soonest. Seems like enough time for the SP3.

"far more beautiful" is not a specification.

I really hope they do a 14" version. I badly want to replace my MacBook pro

That's too big for a tablet. If they're going to go that large, they might as well make a laptop.com

Yeah, but it's not really a tablet.com soooo I'll stick with my wishes.com

All those with a battery life on par with a Macbook and I will surely buy my first Surface Pro!

I suspect a heat sink is adding weight if it is fanless, thinner but total weight remains the same. What I'd like to see is a fan accessory for the dock that allows the device to be pushed harder for longer when docked.

Yes!! Exactly; even better if you can hook it up to a dock with extra RAM or a more powerful processor to push it...push it real real good. That would be da bomb!

So you want the dock to be another computer?

I deliberately postponed my Surface Pro 3 purchase for this one....I can't wait!

Won't fanless mean more throttling? I know Broadwell is more efficient, but that's quite an improvement if they can not throttle and have good performance.

That doesn't seem faster .....

I guess this joke is no longer funny. Maybe that's why I already have a downvote. Peace to india! (I'm a Canadian buy the way)

I still think they will use Core M on the low end model.

Give me the same system, but a much better GPU and ill be very happy!

They may be able to get that if they wait until Skylake to be realeased, but otherwise they'd need to go AMD. AMD's new Carizzo platform looks much more power efficient than their previous processors, but you would probably still see a decent drop in battery life.

My body is so ready for a Surface Pro 3! (waiting on the Pro 4 so the prices drop #cheapa$$ :D )

This is really all that it needs to be. I know of at least 4 people who were interested in the SP3 and opted against it because it was a tablet with a fan. Even if it is thermally limited a bit, a lot of people would prefer a fanless device in that form factor.

I don't Care much about what they do as long as they don't bring back windows RT into the windows 10 lineup

I'm sure it will have plenty of fans. ;)

Better passive cooling coupled with a more efficient processor means they wouldn't need as much airflow

Super thin peltier cooling? :D super long heat pipe? :D

i honestly want a bigger screen. after a year with surface pro 3, i feel like its cramped. i can't do much note taking side by side.

I also would like a bigger screen. Honestly if they just went to 4:3 that would be enough for me. I still find it a little odd to use the current SP3 in portrait mode.

If there is no fan in SP4, expect a hot plate during intensive tasks especially noticeable when using the device as tablet. Heat would wear out the components faster not to mention the CPU would throttle down thereby loosing performance.

And what about LTE modem?

Well.. As I type this on my surface pro 3 with the fan hissing.. I would love a quieter fan or no fan in the next one.... Now the fan is on and I am at the office docked to two additional monitors for a total of 3... My setup is the docking station with display port to DVI on the dock and a usb to dvi port on the docking station... This way, I do not have to plug anything in when I dock my surface... Now maybe it is the heat, but the fan almost never turns on with just tablet or laptop mode... The only time I have had the fan on when not docked is rendering video or playing boarderlands 2... So I will say that it is not bad... But realistically docking like I have it and there is fan noise is not ideal... but not completely annoying... I will probably buy a surface pro 4 still... If my first gen dell venue pro 8 wasn't such a fantastic device, I would probably have a surface 3.... well... The XPS is really the laptop to get... as I use my surface pro 3 for mostly a laptop. Anywho, They keep making the product better and better... I have had one or more of each version and I am very pleased.

Broadwell was in January laptop announcements. Microsoft needs to stop using outdated silicon if it wants to strike a balance of performance and battery life.

Guess they keep power and fan on pro and will make only the normal version fanless. After all, a fanless tablet will never trully "replace your laptop"

I think surface area is more critical to heat transfer than mass. If MS can increase the surface area enough with passive cooling, then it possible.

My wallet is ready. [heavy breathing]

If it does not have active cooling (a fan) and a much better GPU I won't even bother following it any further. I'll get something else. I need something that can actually do some work without throttling and gimping performance. If I wanted something for email and web surfing with a thin, light design, no fan and weak peformance I'd get an iPad.

"Take, for instance, the OneNote button on the Surface Pro 3: that change by Microsoft's higher-ups delayed that device's launch by nearly three months. In the end though, it was worth it." What OneNote button on the Surface Pro 3? Is this just referring to the button on the pen? Or was there supposed to be a standalone button on the tablet itself for OneNote?

So in other words the Surface Pro 4 is exactly the same as the SP3...except for the newer CPU...which is reported to be fanless...which is technically impossible...so the CPU rumor part is false...so it's exactly the same. Oh, it's thinner. Probably. But not lighter. How did this rate a "6" on your scale again? Please let there be a 15" version!

16 gigs of RAM please, Visual Studio and Chrome are always competing to see which can consume more. (but I'll probably still buy one if it sticks with 8)

Smaller fan? With all the throttling in the SP3 and they have the balls to put in a smaller fan? I guess they just don't listen or give a rip about customer complaints.

I think they are going to core M to make it fanless. I don't see them releasing a new pro just to put a 5th Gen core I processor for a small bump in performance.

God, no! The Core M line didn't have good reputation and for a good reason. I prefer the fan we have right now instead a solution with Core M, even if it's battery-saver, fanless, thinner, lighter, etcetera. A Pro line can't have disappointing specs with lower tiered processor in power just for fanless sake.

Not true, Core M is on par with the Core i series. It's up to the oem to do a good job of optimizing it in their device. Remember the surface pro 3 has scenarios where the core i is also throttled. http://anandtech.com/show/9104/asus-zenbook-ux305-review/4

The one thing I'm missing here is I'd really like to see some USB type-C... maybe even for charging. Its a really convincing spec, and I'm sad that apple beat them to the punch on this new standard... Its not super common yet, but it will be. I could see only having the keyboard port, audio jack, and a few USB-C ports. power could be supplied via keyboard or usb, video could be supplied via the usb port as well, via a variety of standards such as MHL. maybe sell MHL -> DP/HDMI adapters too.

It's probably best to keep at least 1 USB-A port since almost nothing uses C yet. Adapters don't help with portability, and I'm betting a significant portion if their customers use a mouse even when away from home or the office.

less bazel, lighter tablet, bundeled keyboard

Not less bezel. The bezel is what makes it possible to hold with one hand.

No fan? Will burst into flames under heavy load or fail prematurely due to excessive heat. Not gonna happen.

Fanless design with a Core i'X' processor? Looks suspicious. Anyway, it's looking to be, probably, an ULV prototype. Let's hope Intel to launch soon some "real raw power" notebook processor, or wait the 6th generation of their processors. 5th generation and ULV aren't that bad, but aren't the real deal for the Pro line either.

A Broadwell chip with no fan is the very definition of unbelievable. I'm still holding out hope for Skylake.

I am a owner of the SP Pro 3 i5. But the fan doesnt really makes me kind of sad. I think a device with powers needs a fan. You see the new Macbooks with no fan. That 1,1 GHZ proceossor, no way a Windows laptop will gonna make that happen! I am a system engineer and sometimes i am using VMWare workstation to test something out pretty fast. I am sure when the device has no fan anymore the virtualization will not be that awesome as it is right now on the SP3.

Geeze, I'll believe fanless when I see it. My Pro 3 gets hotter than a SI swimsuit shoot when it's under an actual load (hot enough to partially melt the endcaps and metal casing near the power receptacle when running a modeling script over three days in Excel). I mean, I know technology improves and all, but they're already playing with fire with the cooling in the 3. If there is any way to do it, I would love to see a kickstand that could extend-even if it's just a tiny bit, to make it infinitely more usable on uneven surfaces. That's probably my single largest area of improvement that I could see in terms of the hardware.

Any idea about the cost of surface pro 4(according to rumours) and when will it launch and memory specification also.

Realistic they are, but we would always hope for the best. Personally I truly wish that the Skylake and 13-14" rumors are correct. Put in the 16gb ram possibility and it is suddenly worth it to spend the big bucks. I for instance really need a nice spec sheet as I would mostly turn this into my development machine + using it to be the coolest kid (student) at the university. However, in my country those money for a PC/Tablet/Laptop/Whatever are kind of crazy. I would really like not to spend my years (Yes, plural!) savings for a machine that just barely misses the new processor generation. (just for a meassurement, I make a more than average sallary in my country and the midlevel SP3 = 3, 3+ full salaries ... . So it is safe to say that I can afford hardware of this calibre quite rarely if at all. For example, my car is 1/3 the price of the SP3 :P [of course I am not that much of a car enthusiast and I dont need a good car to do my job]). Anyways, Ive been a big fan of the surface line for a long time now and would hope to the last second that this device would be even better than what the rumors describe.
Keep being awesome Daniel, I really like your articles and read them everyday.
Windows Central Newsletter
Thank you for signing up to Windows Central. You will receive a verification email shortly.
There was a problem. Please refresh the page and try again.