Advertisement Feature
Protect your devices from viruses with MailWasher PRO Email Filter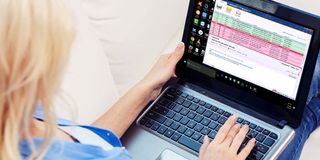 Sending and receiving massive amounts of email has become an unfortunate reality for most of us. And you don't need to be a high-profile celebrity or CEO in order to fall prey to a wide range of increasingly powerful email-based cyber attacks and viruses that can compromise your privacy and data.
MailWasher PRO Email Filter (opens in new tab) quickly detects and blocks both spam and viruses before they reach your computer, and a lifetime subscription is available for over 80% off at just $29.99.
This app is a must-have utility for anyone who wants to thwart email-based viruses before they infiltrate your hard drive.
You'll be able to screen all of your email accounts in one place and allow only the emails you want in your inbox, preview your emails before they get to your computer or mobile device, and use intelligent spam tools to ensure that only safe emails make it to your computer.
You'll even be able to track down mistakenly-tagged emails in the app's recycling bin.
Keep your computer and mobile devices free from email attacks with a lifetime subscription to MailWasher PRO Email Filter for just $29.99 (opens in new tab)—over 80% off for a limited time.
Prices are subject to change.
Windows Central Newsletter
Get the best of Windows Central in in your inbox, every day!
Thank you for signing up to Windows Central. You will receive a verification email shortly.
There was a problem. Please refresh the page and try again.