On the very same day, we have updates to two of the best Razer mice. The Basilisk V2 is one of them, and it improves upon one of our favorite mice in just the right way. The signature feature has been retained, as has the core design, but underneath it's vastly improved, and it's gone on a bit of a diet, too.
If you're into first-person shooters, the original Basilisk was one of the best mice you could get. And now, its successor takes over that throne.
With Amazon Prime Day on the horizon, too, there's a solid chance of getting a discount on one of these. Razer has been supported by Prime Day pretty well in the past with good deals on its hardware and with the regular price on this only $80 any discount is going to make for an outstanding value.
Bottom line: The Basilisk V2 adds Razer's latest tech, keeps an attractive price, and is still the one to beat for FPS games.
For
Maintained Basilisk design
Accurate and responsive optical sensor
Ergonomics
Smart calibration
New drag-free cable
Against
No detachable USB cable
Only for right-handed
DPI clutch too short for small hands
Razer Basilisk V2 tech specs
Razer Optical Mouse Switches for ultra-fast response (rated for 70 million clicks)
20,000 DPI Focus+ Optical sensor
Up to 650 Inches Per Second (IPS) / 50 G acceleration
92g weight
2.1m Razer Speedflex Cable for minimal drag and smooth control
Onboard profile storage
11 Programmable Buttons
Advanced lift-off/landing distance customization
DPI Clutch for on the fly alteration
Same great design, better performance
A lot of what makes the Basilisk V2 so good is shared among the simultaneously announced DeathAdder V2 — you can find a review of that here — and the Basilisk Ultimate from late 2019. All of that is good news because Razer didn't change the core design, which is a big chunk of what makes it such a good mouse in the first place.
There are mild external changes over the original Basilisk, most notably the grips, which are now better. Likewise, the DPI buttons on the top were changed to be squarer and easier to feel out without looking. The Basilisk V2 is 15g lighter than the original model, though, which is excellent, and really helps give it an agile feeling while gaming. I actually think that even though it's wired, it feels better overall than the Basilisk Ultimate, because the new Speedflex cable has essentially no drag and doesn't snag. It's noticeably lighter than its wireless sibling.
On the outside, it's identical to the Basilisk Ultimate from late last year, right down to the arrangement of the feet underneath. You've got the same grips, the same buttons, the same resistance alteration wheel for the scroll wheel. The only way to tell the two apart is the long cable coming from the V2.
The core design of the Basilisk hasn't changed since its first incarnation, which means you're still getting one of the absolute best ergonomic designs in any gaming mouse on sale today. The Basilisk is pretty big, so smaller hands may get lost a little, but the massive thumb rest and ample height means it just disappears into your palm. I've always thought of the Basilisk like the gaming version of Logitech's MX Master.
That all makes it perfect not just for gaming, but for sitting in front of the PC and cranking out your workday.
Inside, the sensor is one of the biggest changes as Razer has put the new Focus+ on the Basilisk V2 as first seen on the Viper Ultimate. This latest sensor has 20,000 DPI, higher than any other Razer gaming mouse, but at the same time, ultimate DPI figures are no longer as important as they once were. Everything that Focus+ does is more important.
More: Razer Viper Ultimate review
It has the highest tracking speed and resolution accuracy from any of Razer's mice, and even though it's quite large, the Basilisk V2 feels every bit as sharp and nimble as the lightweight Viper Ultimate mouse. The smart features have also made their way to the new Basilisk, like Smart Tracking that allows the mouse to automatically calibrate itself to whatever surface you're using it on.
You also get customizable landing and lift-off distances to suit your own gaming style, and motion sync is a little like Freesync or G-Sync is to displays, but on a mouse. It keeps the mouse and PC in perfect sync, with the PC always receiving the latest mouse position. It's not a metric you'll physically be able to quantify, but it's there working for you.
Also new is the onboard storage, with a base mounted profile switch to cycle between up to five different ones. Razer Synapse 3 is still used to put together the profiles, but you no longer need it installed on every PC you use the mouse with to use them. If you regularly move between a PC and a laptop, or in Razer's target use case, you travel to LAN events, you can move to another PC and not have to worry about installing Synapse first.
And it's not a new Razer peripheral if we're not talking optical switches. Like all Razer's most recent gaming mice, the Basilisk V2 has made the jump to the optical switches rated at 70 million clicks. They're incredibly fast and responsive, thanks to removing the metal contacts from traditional switches and replacing them with a beam of light. Optical switches are the way forward for sure, and Razer is now filling out its most popular mice with them.
Anything not so good about the Basilisk V2?
The fact Razer didn't change the core of the Basilisk means there's very little to complain about. But there are still a few niggles that might put you off.
The first is that there's no left-handed model. Razer has certainly been putting more thought into left-handed gamers in recent times, but for now, if you're not using your PC with your right hand, you're very much out of luck.
The cable isn't detachable, also, which is a minor thing, but it's something I wish more wired mice have. I don't go to LAN events and play in big esports tournaments, but I do travel about with a laptop and a mouse, and being able to detach the cable just makes packing a little nicer.
My only real complaint about the Basilisk as it stands, though, is the DPI Clutch. It's perfectly placed in so much as it's right by your thumb, but it's too small. If you don't have big hands, as I do not, or if your mouse grip is similar to mine where your hand is further back and your wrist resting on the mouse pad, you might not be able to use it without shifting your grip.
The idea is as good as it ever was, and in shooters, it works great when you're down sights, dropping the DPI of the mouse to whatever you determine, but personally, I rarely use it because I have to shift my grip because where my hand naturally lies, my thumb isn't over the paddle.
Perhaps in the future, if Razer sees this, it might be good to stick an extra, longer paddle in the box as well?
Should you buy the Razer Basilisk V2?
Razer did a grand job on the original Basilisk, and the updated model is even better. It's long been one of our favorite mice, and with the addition of the new switches and sensor, better grips, and slight redesign on the DPI buttons, it's now even better.
And somehow, Razer also managed to make it a lot lighter in the process. The lightweight nature and the new snag-free cable makes this a better choice than the noticeably heavier, but wireless Basilisk Ultimate.
What you end up with is an extremely ergonomic, lightweight mouse that's even more comfortable to use than ever before. Whether you're working or gaming, the Basilisk V2 is a mouse than can do it all. All-day, every day.
It's a good upgrade if you have the original, especially if you're into shooters, and at just $80, it's pretty well priced, too.
Slow things down
Still the one to beat for shooters

The Basilisk is now lighter, more agile, and sharper than ever before, while retaining the signature DPI clutch. If you're into shooters, in particular, it's still the mouse to get.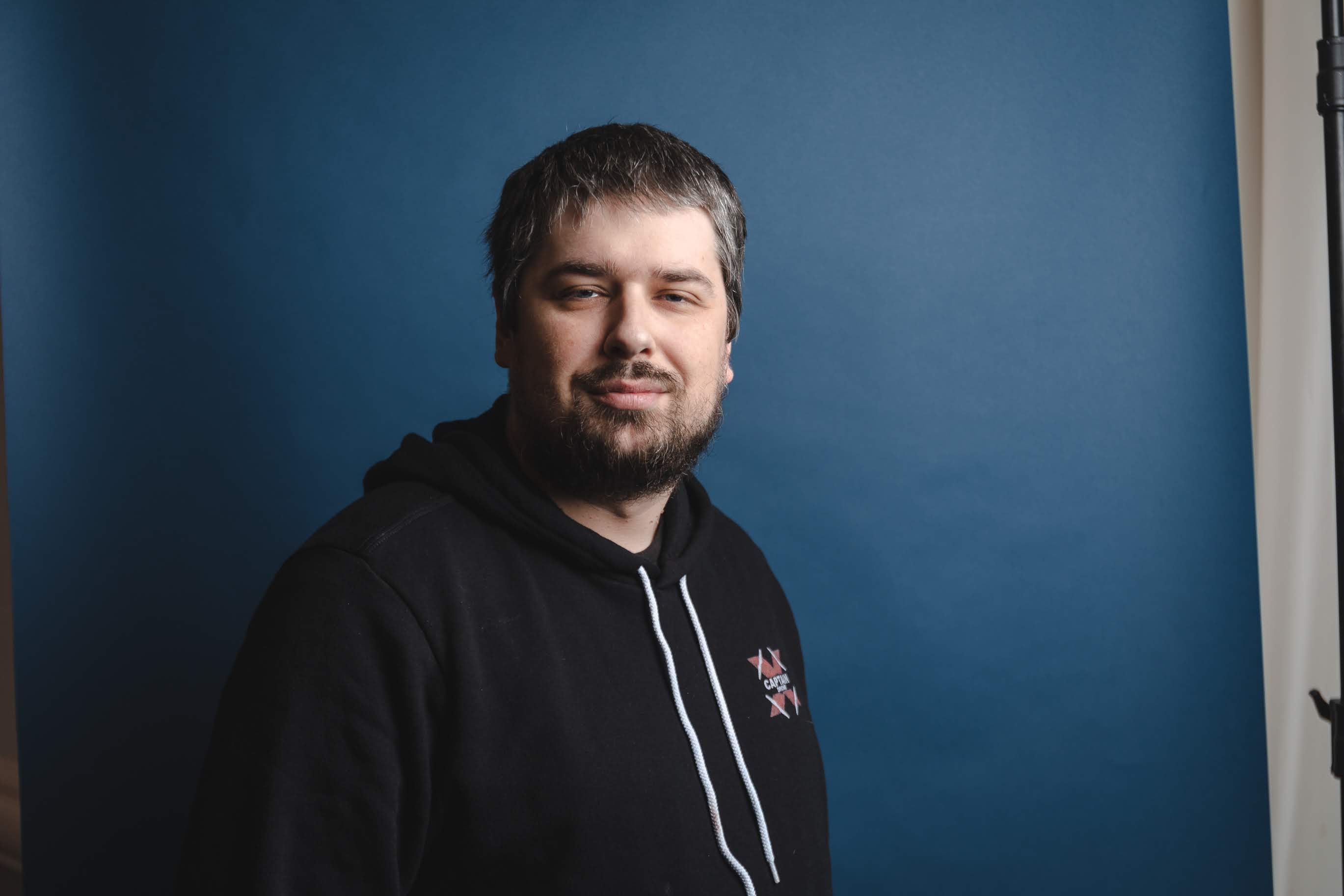 Managing Editor - Tech, Reviews
Richard Devine is a Managing Editor at Windows Central with over a decade of experience. A former Project Manager and long-term tech addict, he joined Mobile Nations in 2011 and has been found on Android Central and iMore as well as Windows Central. Currently, you'll find him steering the site's coverage of all manner of PC hardware and reviews. Find him on Mastodon at mstdn.social/@richdevine