If you're into PC gaming (and even if you're not), then chances are high you've heard of, touched, or loved the Razer DeathAdder. It's arguably the best Razer mouse ever made and has sold in excess of 10 million units to date. There's a good reason for that, too, as it's long been one of the finest all-round mice you can buy. It's great to game with and comfortable to use in the office all day.
Now, finally, there's a sequel, the aptly named Razer DeathAdder V2. And if you put it next to the original, you'd be hard pushed to tell the two apart. That's not a bad thing, by the way.
The 2020 edition is packed with all of Razer's latest mouse tech so that it can compete once more at the top of the tree. The DeathAdder V2 is the greatness, refined.
With Black Friday on the horizon, too, there's a solid chance of getting a discount on one of these. Razer was supported by Prime Day pretty well with good deals on its hardware and with the regular price on this only $70 any discount is going to make for an outstanding value.
Bottom line: Over 10 million sold to date, and the DeathAdder V2 is now on par with the Viper Ultimate in the tech department, making this an irresistible mouse for work or gaming.
For
Same great design as always
Accurate and responsive optical sensor
Ergonomic design
Smart calibration
New drag-free cable
Against
No detachable USB cable
Only comes in right-handed
Razer DeathAdder V2 tech specs
Razer Optical Mouse Switches for ultra-fast response (rated for 70 million clicks)
20,000 DPI Focus+ Optical sensor
Up to 650 Inches Per Second (IPS) / 50 G acceleration
82g weight
2.1m Razer Speedflex Cable for minimal drag and smooth control
Onboard profile storage
Eight Programmable Buttons
Advanced lift-off/landing distance customization
If it ain't broke, don't fix it
There's never been anything wrong with the design of the DeathAdder, so rightly, Razer left it alone. OK, it's still purely a right-handed mouse (at least for the time being), but it really is a case of if it ain't broke, don't fix it. The DeathAdder is one of the most ergonomic, comfortable gaming mice around, and that's still true with the V2.
The only real visual difference (and you'll have to look closely) is that the DPI switches are now more defined, individual buttons that are square, not rectangular, making them easier to feel out. This comes into its own when you remap these buttons to other functions, as I do, because it's so much easier to determine which is which.
Underneath you also get new, slightly thicker feet, as seen on the Viper Ultimate and Basilisk Ultimate, along with a profile switching button, and that's all she wrote.
The core of the DeathAdder V2 is much the same as its predecessor, which means it's ridiculously comfortable to use all day at work or all-day gaming.
And that's without considering all the internal upgrades...
A lot of new stuff inside
Where Razer is on to a winner with the new DeathAdder V2 is that inside, it's got all the new stuff we first saw on the Viper Ultimate and Basilisk Ultimate, while on the outside having that ergonomic body. That means the new 20,000 DPI Focus+ optical sensor, Razer's optical switches, and new smart features like auto-calibration.
But I want to start with something less glamorous, something that Razer actually took away: weight. At 82g, the DeathAdder V2 is 23g lighter than its predecessor, and in gaming mice, that's a huge diet. The DeathAdder V2 now feels nimble, despite its larger form, and while it's still far from Viper-light, gaming is just better without so much heft beneath your palm.
The sensor is one of the most significant changes, and it's Razer's new Focus+ as first seen on the Viper Ultimate. This latest sensor has 20,000 DPI, higher than any other Razer gaming mouse. But it's what else Focus+ does that's important.
More: Razer Viper Ultimate review
It has the highest tracking speed and resolution accuracy from any of Razer's mice, and in practice, the DeathAdder V2 feels every bit as sharp as the late 2019 Ultimate mouse the new sensor debuted in. The smart features have also made their way to the new DeathAdder, like Smart Tracking that allows the mouse to automatically calibrate itself to whatever surface you're using it on.
You also get customizable landing and lift-off distances to suit your gaming style, and motion sync is a little like Freesync or G-Sync is to displays but on a mouse. It keeps the mouse and PC in perfect sync, with the PC always receiving the latest mouse position. It's not a metric you'll physically be able to quantify, but it's there working for you, hopefully making sure you don't miss that crucial headshot.
Also new in the latest DeathAdder is the onboard storage, with a base mounted profile switch to cycle between up to five different ones. Razer Synapse 3 is still used to put together the profiles, but you no longer need it installed on every PC you use the mouse with to use them. If you regularly move between a PC and a laptop, or in Razer's target use case, you travel to LAN events, you can move to another PC and not have to worry about installing Synapse first.
While in Synapse, it's business as usual, with, of course, now the new smart tracking and asymmetric cutoff section under calibration.
And finally, the new cable deserves a shoutout. It's just as long as on the old DeathAdder, but it's the new SpeedFlex style that debuted on the Viper. It's so light you can barely tell it's there, it doesn't snag or drag, and right now it's the closest feeling you'll get to a wireless DeathAdder.
Anything not so good about the DeathAdder V2?
The fact Razer didn't change the core of the DeathAdder means there's very little to complain about. After all, it's one of the best gaming mice ever made. But there are still a few niggles that might put you off.
The first is that there's no left-handed model. I'm not surprised at all, though Razer has undoubtedly been putting more thought into left-handed gamers in recent times, so you never know what's around the corner.
The cable isn't detachable, also, which is a minor thing, but it's something I wish more wired mice have. I don't go to LAN events and play in big esports tournaments, but I travel about with a laptop and my favorite mouse and being able to detach the cable just makes packing a little nicer.
I'm reaching here, in part, because I've never been shy of my love for the DeathAdder, but this really is just a 2020 update to the legend. If I could change one thing, it would be the DPI switches on the top, mostly because when they're there, I don't have them enabled to change DPI because I'm a clutz and I always accidentally hit them while gaming.
But that's not to say it wouldn't be nice to be able to, since I'm sure I'm not alone in gaming with different DPI settings to when I'm working, so I do wish that the new DeathAdder had followed the Viper in having this feature on the bottom for quick, but not unintentional access.
Should you buy the Razer DeathAdder V2?
The answer is a resounding yes. Razer did a stellar job on the DeathAdder V2, leaving alone the iconic, ergonomic form factor and filling it with all the latest techy bits from the recent Ultimate mice.
And somehow managed to make it a lot lighter in the process. That's the most underrated feature right there.
What you end up with is a sculpted, lightweight mouse that's even more comfortable now than ever before, thanks to the weight shedding. Whether you're working or gaming, the DeathAdder V2 is an utter joy to use all day, every day. The price is pretty good, too, at $70.
If you already have a DeathAdder, you won't regret treating yourself to an upgrade. And if you don't, well, what are you waiting for?
The King is back
Razer's icon is reborn for 2020

Take one of the greatest mice ever made, toss in the absolute latest high-end tech, and you're left with the DeathAdder V2, a mouse with all things for all people.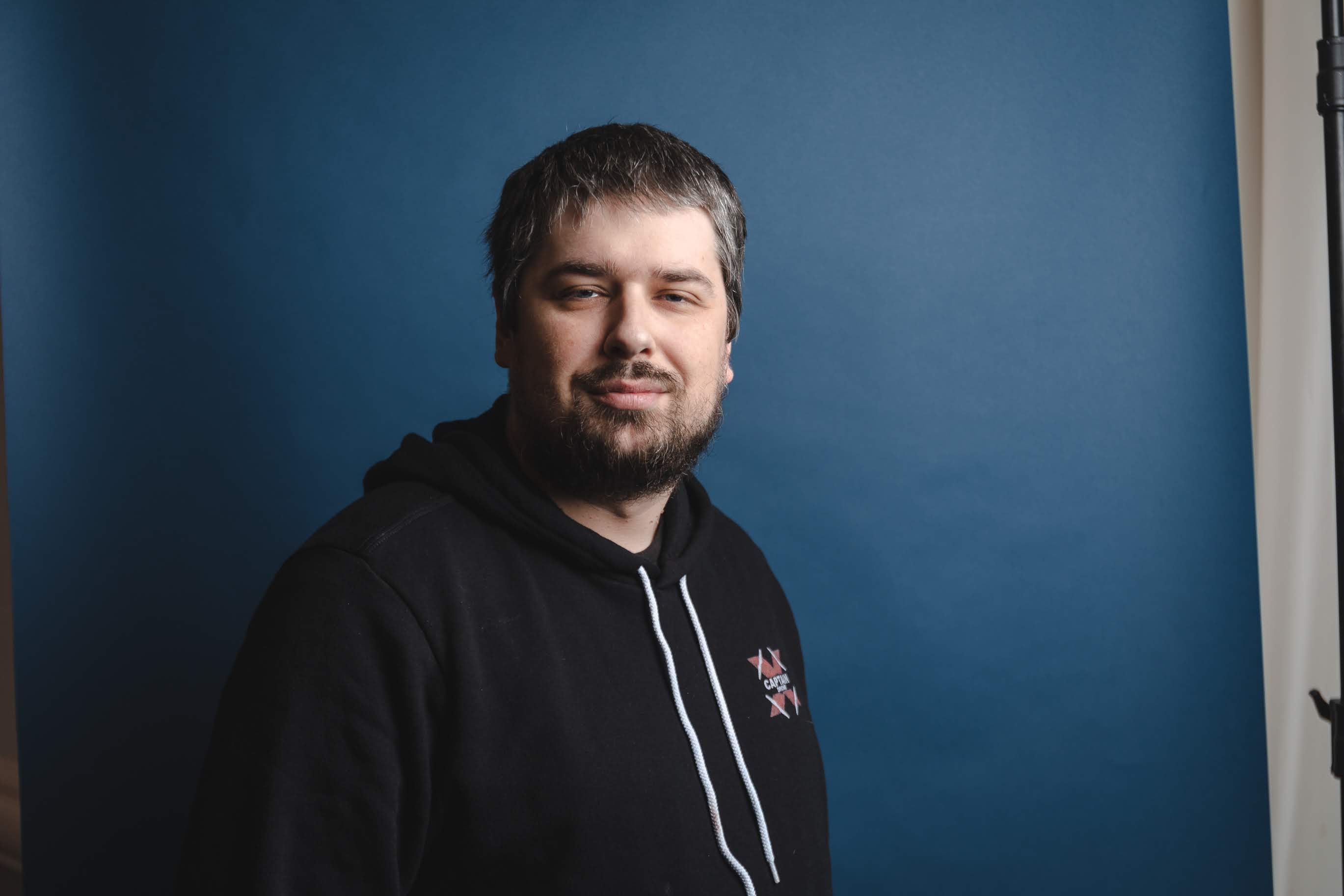 Managing Editor - Tech, Reviews
Richard Devine is a Managing Editor at Windows Central with over a decade of experience. A former Project Manager and long-term tech addict, he joined Mobile Nations in 2011 and has been found on Android Central and iMore as well as Windows Central. Currently, you'll find him steering the site's coverage of all manner of PC hardware and reviews. Find him on Mastodon at mstdn.social/@richdevine