The Razer Basilisk is among the best PC gaming mice and is one of our all-time favorites. The Basilisk V2 launched in 2020 and already Razer is back with a third iteration. The headline new feature with the Razer Basilisk V3 is the scroll wheel, which can switch between smooth scrolling or clicky detent motion, depending on personal preference.
But it's still the same great Basilisk first-person shooter fans have come to know and love. Razer stuck with the tried and tested Basilisk build quality and design, 26,000 DPI Focus+ optical sensor, and 11 Razer Chroma lighting locations. It's the go-to mouse for gamers who want a pointer that scores high across most categories.
Bottom line: The Razer Basilisk V2 was a great all-rounder gaming mouse, and the third version improves on it further with smarter scrolling.
For
Maintained Basilisk design
Accurate and responsive optical sensor
Ergonomics
Smart calibration
Awesome new scroll wheel
Against
No detachable USB cable
Only for right-handed
DPI clutch too short for small hands
Razer Basilisk V3: Price and availability
The Razer Basilisk V3 comes in at $70 and is available right now. Priced aggressively, Razer is offering one of the best sensors around for scoring kills in-game. Then there's the effective and smart Chroma lighting that can connect with other devices through Razer's Synapse software. Compared to the thousands of gaming mice out there, this is a solid value choice.
Razer Basilisk V3: What you'll like
Compared to the original Basilisk to V2, V3 doesn't really innovate much outside of the scroll wheel. This isn't a bad thing since the Basilisk V2 is an excellent mouse for the price. Razer could have messed it up by playing around with other areas of the mouse. If it ain't broke, don't fix it and the Basilisk wasn't in need of a service.
That said, the new Razer HyperScroll Tilt Wheel truly is special, as I'll go into more detail shortly. The overall aesthetics haven't altered — it's still the same Basilisk mouse you've come to know and love. You've got the same buttons, the same sensor, the same grips, the same design, but with a little more Razer Chroma lighting. Actually, it's quite a fair amount more.
The new lighting locations are underneath the Basilisk, and it looks amazing on a mousepad or desk surface. Not only can you control the lighting for the scroll wheel and logo, but also the underglow, much like a Nissan Skyline from the movie Fast & Furious. Performance is top-notch. This is one of the best gaming mice in terms of ergonomics, period.
Image 1 of 3
So, what's all this fancy scroll wheel business? The new "smart scrolling" feature is the big new feature for version 3 of the Basilisk and it works like magic. The Razer HyperScroll Tilt Wheel can not only allow you to move it left and right, but it can even switch between three modes: tactile scrolling, smart-reel, and free-spin scrolling automatically.
The first mode is for high-precision and distinct clicky scrolling, which is ideal for weapon or skill switching. Free-spin scrolling is your usual smooth scrolling for reading through content at speed. Finally, we have smart reel, which is enabled through Synapse and allows the mouse to shift between tactile and free-spin modes when you need to scroll faster.
Virtual acceleration has also been implemented that will increase the scroll speed the faster it's physically spun. Using it in games and for reading through content is a blast and it's difficult to return to a mouse that doesn't have this feature.
Razer Basilisk V3: What you won't like
There's not a lot to dislike with the Basilisk V3. Because it's so similar to the V2, the same minor gripes are present here. Firstly, if you're left-handed, you're out of luck, unfortunately. Next up is the cable, which is amazing, but it cannot be detached from the mouse. The DPI clutch is also a little short if you have smaller hands.
This means you may need to adjust your hand to switch DPI settings, which can prove to be a nuisance in heated action.
Razer Basilisk V3: Competition
The choice of mice for gamers is vast. There are countless brands with numerous pointers available at different price points. The Razer Basilisk V3 also competes with other products from Razer. A favorite of ours is the Razer Viper 8K, which was designed alongside professional gamers and is the best you can buy, thanks to the superb 8K sensor.
There's also the slightly older SteelSeries Rival 600, which is incredibly comfortable and grippy with an exceptional sensor. You can customize the weight and magnetic sides also allow you to customize it a little, though it does come in at a slightly higher price tag.
Razer Basilisk V3: Should you buy it?
You should buy this if ...
You want one of the best value gaming mice
You play FPS games or competitively
You want to spend less than $80 on a mouse
You shouldn't buy this if ...
You don't care for RGB lighting effects
You want to replace the included cable
You want a wireless gaming mouse
Razer did a great job with the original Basilisk and V2 improved on the switches, sensor, and grips. Version 3 is more of a refinement, introducing a new, smarter scroll wheel. That means, even if you're not particularly fussed about the Razer HyperScroll Tilt Wheel, this is still one of the best gaming mice around.
So long as you're not left-handed and don't enjoy swapping out cables, the Razer Basilisk V3 will be a solid choice for FPS games and more competitive play. Priced at $70, it's also aggressively priced to better compete against the competition. Overall, the Basilisk V3 is a killer gaming mouse.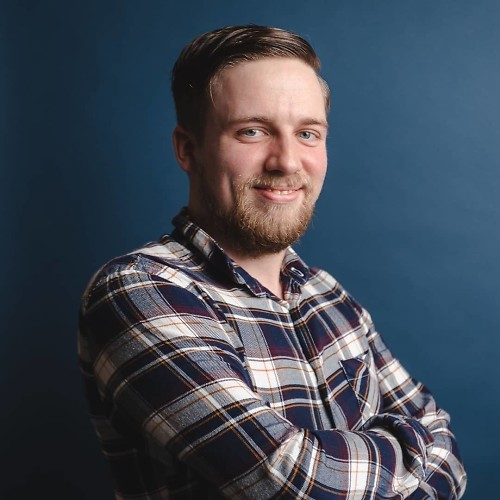 Rich Edmonds was formerly a Senior Editor of PC hardware at Windows Central, covering everything related to PC components and NAS. He's been involved in technology for more than a decade and knows a thing or two about the magic inside a PC chassis. You can follow him on Twitter at @RichEdmonds.