The journey to making a smartphone for Razer has been years in the making, though it accelerated somewhat in early 2017. The company acquired Nextbit, a startup with a somewhat unique Android phone, the Robin. This was the latest in a string of relevant pickups for Razer, with Ouya and THX having gone before.
The end result was a product Razer fans have been screaming for: The Razer Phone. And while it doesn't run Windows (that ship has long sailed), it's an interesting device to us for a number of reasons. For one, we've got to start looking elsewhere.
Razer is a brand that we're increasingly impressed by. The Blade is arguably the best all-around gaming laptop money can buy, it has more quality gaming peripherals than you can shake a stick at, and it isn't afraid to do something just "because it can."
I've been using a Razer Phone since the launch event on November 1, and in that couple of weeks or so I've got to know it pretty well. It's far from perfect, but it's easy to be impressed by.
About this Razer Phone review
I have been using a Razer Phone provided by the company for review over a period of just over two weeks. It has been connected to the Three network throughout. The phone is currently running the September security patch and has received no OS updates in my time with it so far.
There is an updated build (.852) which has a number of fixes and a reported increase in battery life that has pushed out to retail phones. Our unit is on a different track and hasn't yet received this, but the review will be updated if there are any significant points to note.
For an alternative take be sure to check out the review by our pals over at Android Central.
Video walkthrough
Razer Phone specs
Swipe to scroll horizontally
Category
Specification
Operating System
Android 7.1.1 Nougat (Android 8.x coming spring '18)
Display
5.72-inches Sharp IGZO
2560 x 1440 resolution
120Hz refresh rate with UltraMotion sync
Wide Color Gamut (WCG)
Corning Gorilla Glass 3
Processor
Qualcomm Snapdragon 835
RAM
8GB LPDDR4 (1600MHz)
Storage
64GB internal
microSD card (class 10), 2TB max
Ports
USB Type-C
Headphone adapter included
Audio
24-bit THX certified DAC (headphone adapter only)
Dual front facing speakers with individual amplifiers
Dolby Atmos
Dual rear camera
12MP AF f/1.75 Wide
12MP AF f/2.6 Zoom
Dual PDAF
Dual tone, dual LED flash
Front camera
8MP f/2.0
Battery
4,000 mAh
Qualcomm Quickcharge 4.0+
Wireless Charging
No
Wireless
802.11 a/b/g/n/ac
Bluetooth 4.2
NFC
Bands
GSM: Quad-band GSM | UMTS: B1/2/3/4/5/8
LTE: B1/2/3/4/5/7/8/12/17/19/20/25/26/28/29/30/66
TDD LTE: B38/39/40/41 | TD-SCDMA: B34/39
Biometric
Fingerprint scanner (side power button)
Bootloader unlockable
Yes, directly through phone
Dimensions
158.5 mm x 77.7 mm x 8 mm
Weight
197g
Price
$699 / €749.99 / £699.99
Razer Phone hardware
Nowadays a phone is a phone is a phone. For the most part, all the big names in the space are producing variations on the same theme. Razer, to its credit, didn't jump on any bandwagons, so there's no 18:9 ultra tall display here or curved glass or (thankfully) boasts about DxOMark camera scores.
What we have is a phone that looks pretty much exactly as you'd expect a piece of Razer hardware to. It's a no-fuss design. A simple rectangle with squared off corners, glass on the front, metal everywhere else, all black apart from the silver or green logo. It's also quite large, but not cumbersome. The metal corners are fairly soft in the hand, and the phone is also pretty slim.
Part of the reason for its size and the slab-like appearance comes around the front. At first glance, you'd be forgiven for thinking Razer went bananas when the phone passed through the bezel department. These are no ordinary bezels; they're all grille with some of the loudest sounding smartphone speakers you'll ever hear nestled behind them. If ever a phone could be too loud, it would be the Razer Phone. Those speakers are also a magnet for every little bit of dust and fluff in your pocket.
That sets the tone for what Razer has done elsewhere on this phone. Just the Razer Blade Pro had all the highest-end hardware inside it just because it could, so too does the Razer Phone. There are things missing that phone nerds may lament: There's no wireless charging because metal, there's no headphone jack, there's no IP rating. If the lack of any of those things keeps you awake at night when looking for a new phone, you'll have to walk away.
But what there is, really is the cutting edge. The Razer Phone is powered by a Snapdragon 835 processor with 8GB of RAM. That means it's fast. Really fast. Razer fast. There's 64GB of internal storage with an expansion slot for up to 2TB when someone makes a microSD card that big. It has QuickCharge 4+, and at its launch, it's the only phone in the world to support this. It's got dual-cameras, a fingerprint sensor hidden in the power button. And a ridiculous display.
For its Blade laptops, Razer partners with Sharp to use its IGZO panels and the same thing can be said of the Razer Phone. It's 1440p in resolution, but most impressively of all, supports a blistering fast 120Hz refresh rate. No other Android phone maker can match that right now, and it does make a difference. When you see it, you can't unsee it, even at its 90Hz default setting. Everything dances around on this display, crisp, fast, and very colorful. If you like a vivid display, you'll love this one.
There are things to be aware of with the display, though. The first is that it's way too reflective so on a bright day you'll be seeing more of your own face looking back at you than you will your content. It also really needs to be brighter, and the adaptive brightness setting in software is the first thing you should turn off because it's incredibly aggressive. Indoors or in the shade it looks stunning, but there's a little work to be done for the next phone for sure.
What you may or may not miss the most is the headphone jack. With everything else inside the phone it was a sacrifice Razer was willing to make, but the compromise is the THX-certified USB-C headphone dongle with 24-bit DAC.
I have two simple things to say about this. Firstly, the sound is phenomenal. With a good pair of headphones, this is a serious music player for serious music fans. The second is, it's a dongle, and I already misplaced it with no sign of being able to order a replacement. This is unfortunate because without the dongle you get no THX DAC.
It may be easy to get hung up on what is missing from the Razer Phone, especially if things like walking in the rain or charging wirelessly are items you put towards the top of your phone buying list of requirements. You can't have wireless charging on a metal phone and you can't have water or dust resistance on a phone with gigantic speaker grilles on the front. Cold hard facts.
But refocusing on everything else, you have a phone that hangs with the big boys. We weren't expecting a half-assed approach from Razer, frankly, and it delivered. A few niggles aside this is a remarkable piece of hardware.
Razer Phone software
When Razer makes a laptop, it has Microsoft doing the operating system. It's kind of the same with Android, but Google doesn't do all of the work, so Razer boffins need to get involved. For the most part, the software is near-stock Android, albeit at this point 7.1 Nougat, not 8.0 Oreo.
There's a good reason for this, and an update will be coming in Q1 2018, but simply put the first-party stuff underneath like UltraMotion means that near-stock or not, there's a lot of coding to be done to make sure it all works properly. Personally, I'm happier Razer played safe and went with what they know would work, rather than race to say they're one of the first to have the new version and make a mess of it.
If the Razer Phone is to be your first experience of Android, at least it isn't heavily customized as you'd find from the likes of LG or Samsung. The launcher is the popular Nova Launcher Prime with a few custom Razer green accents dotted around, and the pre-installed theme store lets you get creative with how you want the rest of the phone to look. There's even a Razer Toaster theme which is pretty funny. It also looks great with the Microsoft Launcher applied.
Rather than bog down in the Androidy-ness of it all (It's an Android phone, go figure), I'm more interested in what Razer has done to the experience beyond a few colorful accents and themes.
Primarily, that is Game Booster, an app on the phone not unlike Razer Cortex on your PC. It allows you to customize your performance either to get the most from the phone, save as much battery life as possible and make sure your games run at their best.
On a game by game basis, you're able to customize the clock speed, frame rate, and resolution, and Game Booster will automatically kick in when you launch that title. Razer has been working with game developers to optimize for the Razer Phone, its 120Hz display, and the UltraMotion sync. However, Razer is preferential towards UltraMotion, providing a slick experience over just ramping up the frame rate.
Games like gear.club and Titanfall Assault are already available, with a new Final Fantasy mobile game and Shadowgun Legends two names still to come. Minecraft, too, it seems is a game that supports Razer's high refresh rate. Arena of Valor was trumpeted at the launch event, though Tencent is apparently holding off a public release of its super-optimized version.
Game Booster sounds like a pain, but since you're only really interested in setting it up for your games, it doesn't take long, and it's nothing more than a slider on your part. Move it around until it meets the settings you want, and you're done.
The Razer Phone is obviously targeted at gamers, and though some may scoff, serious mobile gaming continues to rise. Titles like Vain Glory already have healthy competitive scenes, and its games like this that should be best on Razer Phone. The gaming experience is important, and Razer delivers. The combination of the sheer power of the phone, the UltraMotion sync, the optimization work and the high refresh rate display produce a mobile gaming experience like no other. It's smooth, fast as hell, looks fantastic on that IGZO display and invites you to really enjoy playing.
Where Razer will be tested besides OS updates is on the monthly Android security patches. The best of the bunch are now on the November patch while the Razer Phone is languishing on the September release. These are important, and so we'll be keeping a close watch on how up to date Razer stays.
It's also worth pointing out on my own unit there are some issues that remain outstanding as the phone is selling to consumers. It's still running an uncertified build, and I can't use Android Pay because the phone thinks its either rooted or has had the bootloader unlocked. The bootloader can be unlocked, by the way, if you're into tinkering, but mine is not. These issues may be linked together, but I'm sat waiting for an update that will hopefully make it all better.
Razer Phone battery life and camera
These two are grouped together as a tale of the good and a tale of the less so. And honestly there's not a lot to say about the battery life beyond: It's excellent.
The 4000mAh battery in the Razer Phone is certainly towards the larger end of what's out there right now, and it's more than good enough for a day of use. In most cases, I've been getting to a day and a half with between 5 and 6 hours of screen-on time. And that includes days where there's a couple of hours gaming and watching Mixer streams.
There are no worries with the battery whatsoever.
But then you get to the camera. The hardware sounds pretty solid on paper, a pair of 12MP sensors (no OIS), one wide angle, one telephoto and a "seamless zoom" between the two. There is no magic button that goes from wide to zoom. The idea is that it acts like a regular camera. So when you zoom in the phone intelligently switches between the two.
I first saw the Razer Phone three weeks before the launch event, and it was clear it was going to be a race to get it finished for launch. The sad truth is that the camera right now isn't up to scratch for a phone which costs $700. Personally, I don't think it's nearly as bad as Alex Dobie over on Android Central who called it "calamitous," but then it's also possible he has a faulty unit.
Image 1 of 16
From my perspective, the camera is currently adequate, and nothing more. My own standards aren't nearly as high as many people's (all I take photos of is my kids). But with my reviewer's head on there are things which need to be fixed very quickly. The good news is Razer has multiple camera updates in the pipeline. The bad news is that none have so far arrived.
One of the biggest points of concern is the stock camera app. This alone doesn't give you a good feeling because it's completely devoid of any features whatsoever beyond an HDR toggle, a timer and an exposure slider. There are no manual controls, no creative tools, not even a panorama mode built in. The good is that the Razer Phone fully supports the latest camera APIs from Google, so if you can get hold of a camera app from the Play Store with manual controls, it's automatically a much better experience, even if it means you can't go into the telephoto lens.
But there's more to the camera than just the app. Focusing has been mostly snappy enough for me, but at times it can be erratic. The seamless zoom isn't very seamless at all; it's jerky, slow to react and ultimately ends up in zooming in too far almost every time. Picture quality isn't awful in well-lit situations, though images are definitely on the soft side. When the light disappears, it's pretty bad, though, with noisy, grainy images mostly what you'll be getting.
It's sad because it feels rushed and clearly unfinished. That's not the Razer we're accustomed to, and while I'm pretty comfortable the camera experience will get better, the phone is now on sale, and it hasn't changed since the launch event. For folks who prioritize a good camera, you can't recommend the Razer Phone right now. Because honestly, we're yet to see how good it can be.
Razer Phone review bottom line
So, Razer's first smartphone. A phone for gamers, not a gaming phone. Is it a winner? Mostly, yes. As a first attempt, there is no doubt that the Razer Phone is a mightily impressive piece of equipment. It ticks every box when it comes to high-end phone specs, and Razer should be commended for trying something different.
This isn't a "me too" phone, following the Samsung/LG/Apple trail. Razer had a vision for what it wanted to put inside a smartphone that would appeal to its fans. To gamers. And on that front, you can't deny they hit it out of the park.
Sure, the display is too reflective and not bright enough outdoors, but when you can see it well, what a display it is. It's vivid and sharp, but much like a PC monitor, it's the high refresh rate that is the difference maker. It's hard to put into words, but when you see a phone that can render its UI at 120 FPS, going back to even half, this is like someone is scratching at your eyes. The performance to go with it, be that gaming or everyday use, is exemplary.
The Razer Phone is a beast.
Pros:
Excellent build quality.
Impressive display with 120Hz refresh rate and UltraMotion sync for gaming.
Great battery life.
Near stock Android.
Superb speakers.
Cons:
Mediocre camera.
Display is too reflective and could be a little brighter.
Giant speaker grilles are magnet for fluff.
But, it's a beast with a big flaw and that would be the camera. I'm OK not marking it down for having no wireless charging or an IP rating because neither of those two features are possible given the design of the phone. But you can't ignore the camera.
It's not my biggest concern buying a phone, and even here, the refresh rate of the display and the overall performance outweighs it for me, but that's not going to fly for everyone. Many people will put a good camera at the top of the list and right now I can't say it's good at all.
But taking that aside, the rest of the phone is a job well done. If you're like me, you'll miss the headphone jack, but the quality of the audio through that THX dongle is a worthwhile trade-off. Just don't lose it.
For a first attempt though, Razer did a great job here. The hardware is superb, the software is fast and bloat free and compared to other flagships, $700 isn't a bad price either. Razer fans will love it. People looking for something a little different will love it too. I've no desire to put this phone down anytime soon, and I am confident Razer will deliver the fixes where needed. It's also the start of a journey, and for a company like Razer, who knows where this is going to lead.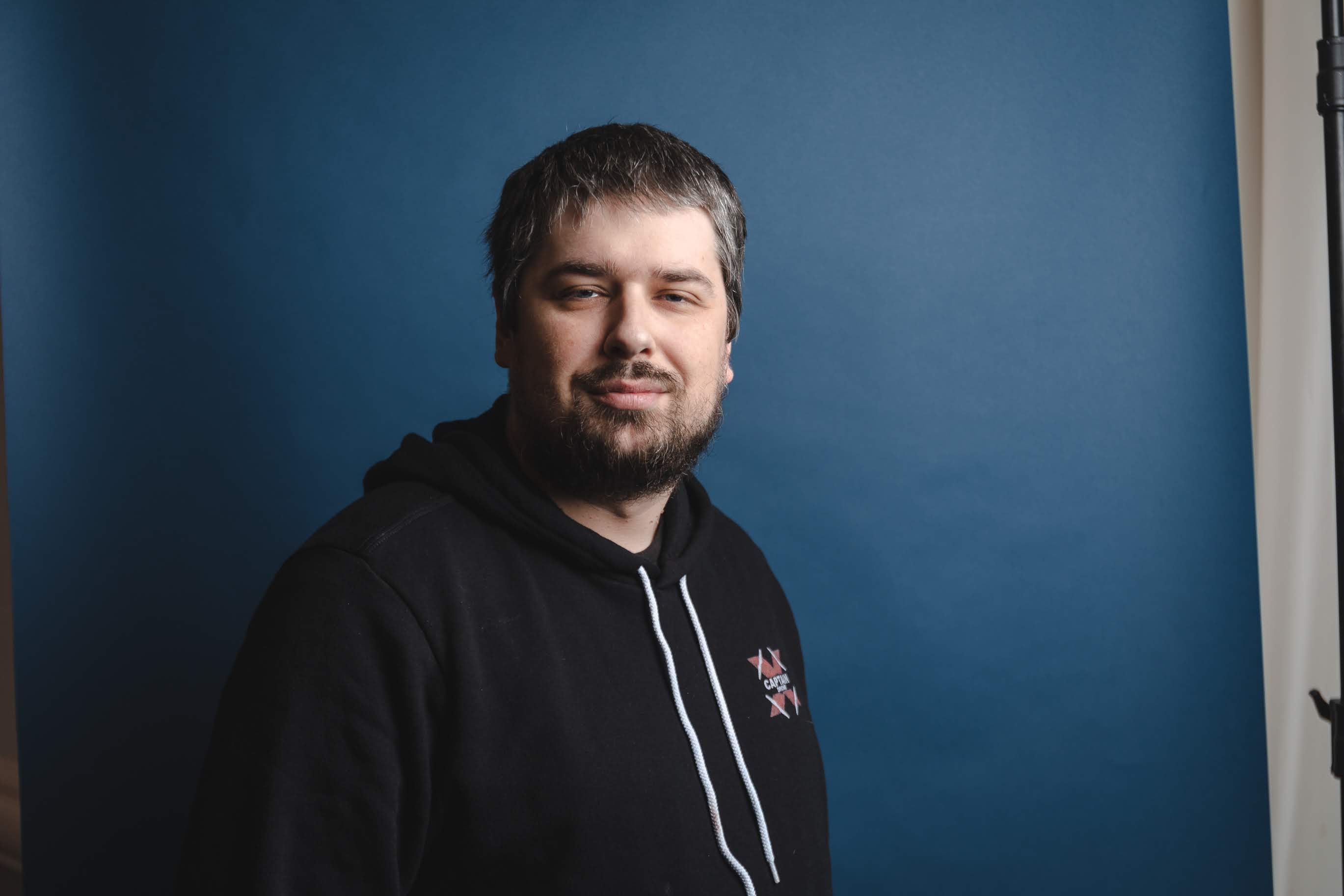 Managing Editor - Tech, Reviews
Richard Devine is a Managing Editor at Windows Central with over a decade of experience. A former Project Manager and long-term tech addict, he joined Mobile Nations in 2011 and has been found on Android Central and iMore as well as Windows Central. Currently, you'll find him steering the site's coverage of all manner of PC hardware and reviews. Find him on Mastodon at mstdn.social/@richdevine