Razer's vast portfolio of gaming-focused hardware slows down for no one, and one of the latest additions to its lineup of streaming gear is the Seiren V2 X. It's the follow-up to the original Seiren X, an affordable, great-sounding microphone for streamers that came with an innovative built-in shock mount.
For round two Razer hasn't lost any of the key ingredients; instead, it took the original Seiren X, slimmed it down a bit, rounded off the design, and made a couple of small, but important improvements.
I've been using a Seiren X since it first launched because it's been easy to live with while sounding pretty good and not taking up much space on my desk. So is the sequel the one to finally replace it?
Bottom line: Some small but important improvements make the sequel to the Seiren X very much a microphone you should get.
For
Plug and play
USB-C
Built-in shock mount
Included stand
Mic monitoring
Integrated mute and gain controls
Against
Only one pickup pattern
Stand doesn't offer much height
Not much room for a pop filter
Razer Seiren V2 X: Price and availability
The Razer Seiren V2 X is available now for $100 from Razer's own store as well as authorized resellers such as Amazon and Best Buy. Currently, it's only available in black, but it wouldn't be hard to see Razer doing at least a white and pink version down the road.
Razer Seiren V2 X: What you'll like
The original Razer Seiren X was so good because it made getting good quality sound for content creators super simple. There was no need for expensive and fiddly external audio interfaces, no requirement to hang it from a mic arm with a chunky shock mount to protect against the inevitable desk bumping. This tiny little package delivered it all.
The exact same is true of the Seiren V2 X. Does it sound better than the original? Perhaps a little if you're really listening hard, or it could be a placebo effect. But it doesn't sound worse, and honestly, that's all it needed to hit. Below is a short sample clip so you can judge for yourself.
With a supercardioid pickup pattern, the Seiren V2 X is focused on the audio coming from the front of the microphone, in other words, your voice. This in turn helps to reduce the effects of noises that aren't your voice, like keyboard and mouse clicks. Is it perfect? No, but it's solid and for the target audience, that is to say, streamers, it's a perfect fit and is yet another thing that you don't have to fettle too much. It does a pretty good job of isolating your voice for something this affordable, though adding a noise gate in software will certainly help.
Swipe to scroll horizontally
Category
Spec
Frequency response
20Hz to 20kHz
Power
5V 350mA
Condenser
25mm
Polar patterns
Supercardioid
Ports
USB-C
3.5mm jack
Sensitivity
-34 dB (1 V / Pa at 1 kHz)
What's particularly good about the new Seiren V2 X is the redesigned exterior. On the original, it was really awkward to connect headphones especially, and the micro-USB cable wasn't much less annoying. Especially if you were using the included stand. Fortunately, the sequel fixes all this, firstly by using USB-C, and secondly by relocating the ports to the back of the microphone.
It does come with a "special" cable, but most standard USB-C cables should also fit fine. The headphone port is so much easier to connect to and as such, you can enjoy frustration-free mic monitoring or even use the Seiren V2 X as your PC's audio output. And the mute button still lights up so you know that the microphone is connected and powered on, and of course, when nobody on your work Zoom call can hear you.
The redesign hasn't removed any of the usefulness of this microphone, though. Despite being smaller than its predecessor it still has a built-in shock mount and the same screw thread on the bottom. This means you can attach it to third-party stands and mic arms, but as before you'll likely need a thread adapter.
For a streamer, in particular, the smaller size is great. Without compromising your sound quality you can avoid having a gigantic microphone and pop filter blocking off your beautiful face from your audience. And with that pickup pattern and the fact it's using USB not XLR, you don't have to sit right on top of it or spend hours tweaking it. It's an absolute win.
That's not to say you don't have options. If you're so inclined Razer Synapse 3 has some controls you can adjust the levels of what you're hearing versus what your audience is hearing. But you don't have to use it if you don't want to.
Razer Seiren V2 X: What you won't like
While the single pickup pattern is good for streamers, it's less useful for folks who might have other content creation in mind. If you're interviewing someone, for example, or recording a podcast, you're not going to be capturing the other voices so well if you're using one of these.
It's also really low down if you use it on a desk with the included stand. It'll work, but the further away from your mouth it is the more the quality will take a hit. I've been using it with a Rode desk stand which solves that issue by adding at least another six inches of verticality.
The diminutive form factor also makes it a little more awkward to use a pop filter. Razer doesn't bundle one, and you're definitely going to lose this thing behind a fairly standard-sized filter. I've been using a small one that fits around the body of the original Seiren X, but because the new one is shorter it covers more of the body and almost completely hides the mute button. Not a deal-breaker, but it is something you might have an issue with.
Razer Seiren V2 X: Competition
Razer isn't the only company going after the ever-growing streaming market, and a couple of big hitters have some competing products you need to consider. Corsair-owned Elgato has the Wave 1, and HyperX has the SoloCast.
The Elgato Wave 1 is priced like the Seiren V2 X but doesn't have a built-in shock mount. Instead, Elgato has its own uniquely designed one but it's an additional purchase. Quality-wise, the Wave 1 is very good, and as you'd expect, it integrates into Elgato's product ecosystem on a hardware and software basis. It's a little more complex than the Seiren V2 X, but if you're already stacked with Elgato goodies it's worth looking at.
HyperX also does excellent microphones and now has the SoloCast, a budget-friendly microphone that is as easy to use as the Seiren V2 X. The SoloCast is compatible with third-party stands and mic arms, though it lacks a shock mount and adjustable gain. It does have a better stand though and costs about half as much.
Razer Seiren V2 X: Should you buy it?
You should buy this if ...
You want an all-in-one microphone for streaming and content creation
You're on a fairly tight budget
You want good sound quality with minimal setup
You shouldn't buy this if ...
You're recording interviews or podcasts
You're recording more detailed vocal work
Ultimately the Razer Seiren V2 X is an excellent microphone as its predecessor was before it. If you still use an original Seiren X, I'm not sure there's really enough here to say you should definitely upgrade, but the redesign does make it easier to live with. Especially if you use it with headphones.
The spirit of the original is still alive, though, and it's proof once again you don't need to spend megabucks or have an incredibly complicated setup to sound good on your streams or your videos. Or even on a conference call. The reason I've stuck with a Seiren X so long is that it sounds good and I don't ever have to touch any settings or dials.
I will be switching to the Seiren V2 X, though, and it's definitely the one I'd recommend even over a discounted Seiren X. There are some minor drawbacks with the new, smaller design, but the ease of use, the move to USB-C, and the fact you can connect a pair of headphones without gymnastics is a blessing. And of course, this is a brilliant-sounding microphone.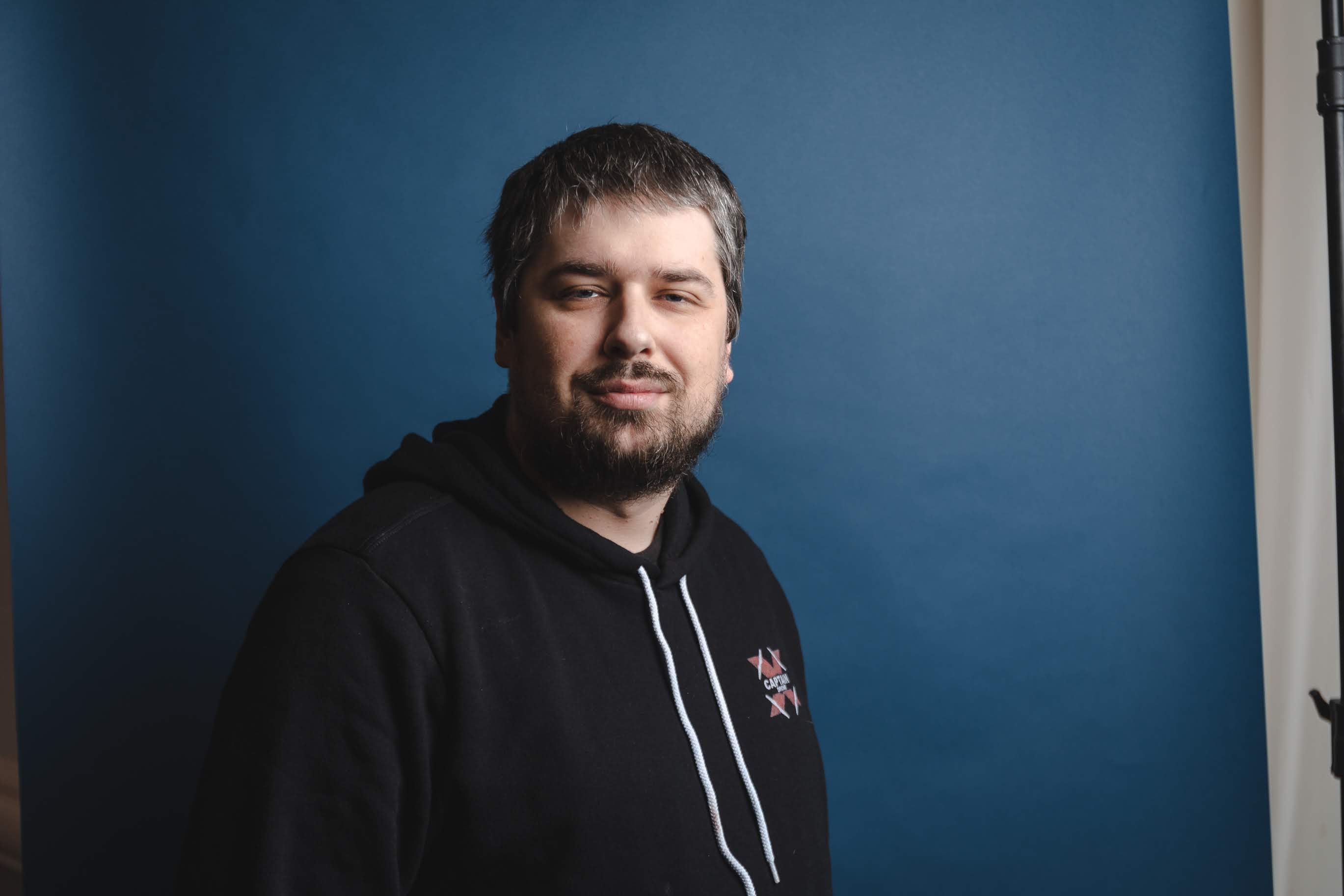 Managing Editor - Tech, Reviews
Richard Devine is a Managing Editor at Windows Central with over a decade of experience. A former Project Manager and long-term tech addict, he joined Mobile Nations in 2011 and has been found on Android Central and iMore as well as Windows Central. Currently, you'll find him steering the site's coverage of all manner of PC hardware and reviews. Find him on Mastodon at mstdn.social/@richdevine