Razer has been on a roll with new product category launches. Originally, it was just PC peripherals, resulting in some of the best PC headsets, keyboards, mice, and more. Then Razer ventured into gaming laptops and took the world by storm with the Blade series. Today, I'm looking at the new Razer Tomahawk mid-tower PC case, a first for the gaming company.
There are countless PC cases out there. We rounded up some of the best PC cases you can find out there in the wild, but now Razer believes its Tomahawk deserves a place on the list. Rocking an all-metal black design with the usual RGB lighting and sleek styling elements, the Tomahawk will certainly appeal to Razer fans, but how does it fare as a PC case?
Bottom line: Razer has worked with case makers before to come out with branded special products for fans, but now the company wants to provide its community with PC cases of its own. The mid-tower Tomahawk is an excellent first try that gets way more right than wrong. With but a few improvements, this will be a slam dunk chassis for Razer fans.
For
Impressive features
Subtle lighting effects
Gorgeous design
Easy to build a PC inside
Supports AIO and custom water-cooling
Against
A little cramped in the side
Front needs larger intakes
No fan or RGB controller included
Pricey
Razer Tomahawk at a glance
Razer shipped us a Tomahawk mid-tower review sample, as well as various components to install inside for testing. I not only utilized the parts shipped with our sample but also some from our inventory to see how the Tomahawk performed compared to other PC cases we've reviewed.
Swipe to scroll horizontally
Category
Spec
Motherboard
Mini-ITX
Micro-ATX
ATX
E-ATX
I/O
2x USB-A 3.2 Gen1
1x USB-C 3.2 Gen2
1x Microphone
1x Headphone
Expansion
Seven horizontal PCI
Storage
2x 2.5-inch SSD
3x 2.5-inch SSD/3.5-inch HDD
Included fans
1x 120mm (rear)
Front fans
3x 120mm
2x 140mm
Top fans
2x 120mm
2x 140mm
Rear fan
1x 120mm
Bottom fans
2x 120mm
2x 140mm
Front rad
280mm, 360mm
Top rad
240mm, 280mm
Filters
Front
Top
Bottom
Clearance
GPU: 384mm
CPU: 176mm
Dimensions
19.47 x 9.26 x 18.70 inches
(495 x 235 x 475 mm)
Weight
29.85 pounds (13.5kg)
Materials
Steel
Tempered glass
Plastic
Warranty
One year
Color
Black
What the Razer Tomahawk has to offer
Image 1 of 4
The Tomahawk is essentially a black slab of metal. Even though it's priced at around $250, we're still talking steel here and not aluminum. But if you were to take one of the company's vast catalog of products and turn it into a PC case, this would be the end result. PC case vendors have attempted to add aggressive styling and other elements to the chassis design, but this can often have a negative impact on thermal performance.
Razer tries to keep it simple with an attractive, yet understated design. You know from first glance that it's a Razer case, but it doesn't scream "gamer" as you would expect. Upfront is a large Razer logo (with LED backlighting, of course!) and that's all you'll find on the front panel. The two sides feature tempered glass, as well as intake vents.
The top panel is where you'll locate all the I/O ports and a large filtered exhaust cutout for up to two 140mm fans. Finally, beneath the Tomahawk is another filter for the two internal bottom fan mount points, as well as some fancy underglow lighting. Once you've got Razer's Synapse software up and running, your PC will be able to race in Fast & Furious.
The entire case is rather heavy, coming in at 13.5kg. The majority of this heft is made up of steel and massive tempered glass side panels. It's not overly heavy, but you'll notice the bulk even before installing any components. Size-wise, it's about as standard as you can get for a mid-tower PC case, which will surprise you once you learn about the interior layout.
Building a PC with the Razer Tomahawk
Image 1 of 4
The Razer Tomahawk may look the part, but the great design may all be for nothing if the case doesn't perform well in thermal tests. Thankfully, Razer considered cooling while designing the chassis and there are more fan mounts than you'll likely know what to do with. The components Razer shipped with our review sample are located to the right.
The RGB LED fans from Thermaltake are a highlight since they'll be connected to Razer's RGB lighting hub for full integration into Synapse. (They're also pretty good at cooling too.) The Dark Rock Pro 4 will be more than a match for the Intel Core i7-10700K, though it will be interesting to see how much of a difference switching from all-air to an AIO cooler will make inside the Tomahawk.
Opening the two magnetically-attached glass panels is such a joy that I found myself closing them a few times to just appreciate how well-designed this system is. They can also be completely removed from each hinge by simply lifting them up. With both panels removed and out the way, there's easy access to either side of the case, which is good because there's plenty of space to play with.
Taking the main section of the case where you'll be installing all your components, Razer allows for radiators to be installed in the front or up top. Up to three 120mm fans can be thrown into the front, as well as a further two up top and two on the bottom to pull air up through the PSU shroud. While the front panel is a little on the tight side, much like other cases with a similar design, there's enough for positive pressure and effective cooling.
Image 1 of 3
The case itself supports Mini-ITX, MicroATX, and ATX sized motherboards and has ample space for even the largest best graphics card and CPU coolers. It's recommended to install as much on the motherboard as possible before moving it to the chassis, which in our case included the be quiet! Dark Rock Pro 4 cooler.
Even with the motherboard and GPU inside the case, there's still enough room for a custom water-cooling loop if you'd prefer to go down that route. Things get a little tight on the rear of the motherboard tray, which is where all the cable management takes place. Before installing the PSU, it's not too bad, but once there are thicker cables that need to be tied down, it can get messy.
Razer does include two panels that can be attached with thumbscrews to hide your cable mess since both sides of the case are tempered glass, but these can prove restricting at best when trying to cram as much behind them as possible. In the end, it would have been good to have a few more millimeters of clearance between the central wall and the tempered glass panel.
Thermals-wise, the Tomahawk is pretty good. It's nowhere near the best-performing case we've tested, but you won't run into any throttling issues with even a beefy Intel Core i7-10700K. Running the CPU with an RTX 3060 Ti GPU and playing some demanding titles like Grand Theft Auto V, Shadow of the Tomb Raider, and Mount & Blade II: Bannerlord, I didn't encounter any temperature-related problems.
I prefer to leave everything at default to see how cases perform before some tinkering. It's difficult to hear the Thermaltake fans ramp up a little as temperatures within the case rise. The bottom and front-mounted fans are able to pull in ample airflow for the exhausts to remove the heat from the Tomahawk. I would have liked to see an RGB or fan controller hub included to help install all the necessary cooling (and lighting), especially at this price.
Should you buy the Razer Tomahawk?
Image 1 of 2
Who it's for
Razer fans
Those who love the look of tempered glass
Those who want to spend more than $200 on a PC case
Those who love RGB lighting
Who it isn't for
Those who want an affordable PC case
Those who want the best thermal performance
Those who want easier cable management
You should consider the Razer Tomahawk if you're a Razer fan. You should also look at the chassis for your next PC build even if you're not. This is a fantastic unit that can hold even more enthusiast-grade builds. The cable management could be improved slightly, but the internal panels aid in creating a clean finish with dual glass side panels.
The Tomahawk makes for a compelling foundation if you plan on using RGB LEDs throughout the build, but it'll also happily sit in the corner without a single light if you'd prefer. The case itself looks sleek with very few accents to catch the eye, but you'll still stop to notice just how premium this case looks.
In terms of features, the Tomahawk from Razer outclasses many PC cases out there, but it should at this price point. There are a few minor points I'd like to see improved in a future revision, but in its current form, this is one amazing chassis and firmly establishes Razer in the PC case game.
Razer Chassis
Premium gaming PC case

PC cases come in all shapes and sizes, but none of them have been made by gaming company Razer, until now. The Tomahawk is a great first attempt by the company that only requires a few improvements to make it a must-buy for Razer fans.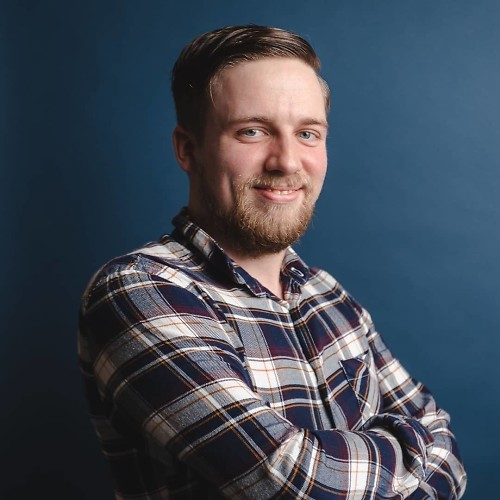 Rich Edmonds was formerly a Senior Editor of PC hardware at Windows Central, covering everything related to PC components and NAS. He's been involved in technology for more than a decade and knows a thing or two about the magic inside a PC chassis. You can follow him on Twitter at @RichEdmonds.