Report: Phil Spencer talks Google Stadia, says Xbox 'will go big' at E3
Let's see what Microsoft brings to the table.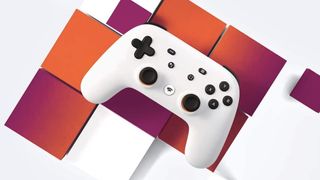 Yesterday, Google unveiled its Stadia game streaming platform. Instead of relying on a traditional console, the company claims that it uses the power of the cloud to achieve unbelievable visuals and expansive worlds. While a lot of questions remain to be answered like pricing and input lag, it seems like Microsoft's Vice President of Gaming Phil Spencer saw this as confirmation of where the industry was headed.
According to a report by Thurrott, Spencer sent an email discussing Stadia and what it means for Project xCloud to employees after its announcement. Project xCloud is Microsoft's game streaming platform which should enter public trials this year. You can read a condensed version of the email below.
Game streaming definitely seems like it's the future of the industry, but Stadia still suffers from video artifacts and high input lag according to a report by Digital Foundry. Hopefully Project xCloud will be able to address these concerns at E3 2019.
Spencer promised that Microsoft will "go big" for the event, but it's unclear what this means. Unlike Google, Project xCloud needs to talk about everything from power, bandwidth requirements, picture quality, artifacts, and more to appease customers. What are some of the questions you want answered? Let us know.
Prepare for Anthem
(opens in new tab)
Anthem Xbox One S 1 TB bundle
The all-inclusive Anthem Xbox One package

Anthem's Xbox One S 1 TB bundle packs everything you need to get started in the game.
Asher Madan handles gaming news for Windows Central. Before joining Windows Central in 2017, Asher worked for a number of different gaming outlets. He has a background in medical science and is passionate about all forms of entertainment, cooking, and antiquing.
What will win this new war is global cloud infrastructure + content..... Games Games Games, which Google showed none of. Google requires game developers to target and support PC vulkan/lynx gaming which btw is a terrible GUI for TV & mobile. Possible Microsoft @ E3...... Our long time partner's Capcom, EA, Activision Blizzard, Ubisoft, 2K, Bethesda, Square Enix ect. and their entire back catalog of DirectX 11/12 Xbox 360 & One games will be available with no additional development time & cost with our streaming service on day 1. All of your current Game pass titles will be playable locally on your Xbox hardware delivering the highest uncompromising fidelity and via streaming, giving you the gamer choice of how and where you want to play. There will be cross device Xbox live integration so your friend list and achievements will be available no matter what device you choose to play on. We have added 2-3 more studios totaling 15-16 internal studios and here are some of the upcoming exclusive games that will be available via Gamepass and streaming on day 1. Here are some of our 1st party titles already currently running on our service. Game Over!

Once again, already predicting the outcome before the final products are seen. We need to stop claiming the winners or the determinators of outcomes before the final products are rolled out.

E3 is gonna be massive. I fully expect Xcloud to be announced to the consumer. With Gamepass at its center. And every single exclusive shown available day 1 on Xcloud. They will show just how much exclusive content Xcloud ha already. And how much they have moving forward.

hi, how do you disable the auto-play audio ads? or is the video windows not popping up in edge and just playing the audio only?
thanks.

Just wait until little Johnny and Buffy smash Mom and Dad's ISP cap limits and they get a $500 charge on both their Cable bill and their Cell-phone bill because of it due to them playing games in Stadia. The limit is not the technology, it's the "Rentiers", the gatekeepers that charge you for every KB you download over THEIR network.
Many places in the world have tons of bandwidth, but no disposable income to buy gaming hardware. In the US we have tons of disposable income and very limited bandwidth, so a local copy of game is FAR preferable to streaming it every time you want to play.
Heck, I have a 1TB limit on my Comcast per month, and I narrowly avoid it just keeping up with game downloads/patches on XBOX and PC.
Streaming high-quality games would crush my 1TB limit in a week.
That issue is not going away any time soon, so, good luck with this Google.
Maybe you should not have walked away from your Google Fiber commitments so soon?

This makes me realize how lucky we are in the UK. We have pretty similar disposable incomes. But our Internet is fantastic here. Most of the country has access to fast internet. By that I mean 100mb is easy to come by. I have 100mb connection, unlimited with no cap for £30/month. Literally all ISP do unlimited usage and high speeds. I can't remember the last time I saw any connection offer capped. Maybe 15 years ago?

Hopefully it'll stay like that in the UK, and the Internet companies don't eventually start upping their charges.

It's like this in many major European countries. I didn't even think companies still had cap limits.

The big issue is the size of the countries, England, and most European countries, are tiny compared to the likes of the US or Australia. So getting the infrastructure laid out is a significantly more demanding venture.

Yeah, he usually hype E3 with comments like this. I hope they won't spend too much time on this XCloud thing and give the priority to games and exclusives that they are making.
Windows Central Newsletter
Thank you for signing up to Windows Central. You will receive a verification email shortly.
There was a problem. Please refresh the page and try again.