Roundup: Everything else at the Microsoft Windows 10 Devices event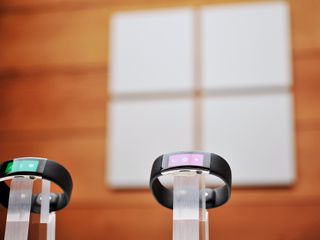 Microsoft's NYC event was a hit and probably even the best device event of the year. Although Surface and Lumia held the spotlight, there were a few smaller announcements that deserve a little bit of attention as well. Let's take a look!
Apps
Microsoft started the show off talking about the recent success of Windows 10, and it's now installed on 110 million PCs in a matter of 10 weeks. But if Microsoft wants even more people to convert, they're going to have to strengthen up its app ecosystem.
They then announced that Facebook is currently working on universal apps for Messenger, Facebook, and Instagram. But they're not the only ones making apps. We can also expect universal apps from Soda Saga, CBS, Uber, and Audible just to name a few.
HoloLens
Many of us anticipated HoloLens to make an appearance Tuesday morning, and it did not disappoint. First Microsoft announced a development program that will a allow devs to purchase a HoloLens dev kit for $3,000 and have it in their hands in Q1 2016.
They also showed off a demo of a game called Project X-Ray. The game had the wearer of the HoloLens fighting off a horde of robots that were infiltrating his living room by coming through his walls. The game looked like it showed potential, but we'd have to give it a try for ourselves to see if it's everything it looks to be.
The new Microsoft Band
Microsoft's wants to redefine fitness tracking with its new Microsoft Band. First off, is it's new design. The device now has a nice curved display which means it no longer bulges from your wrist. It also now sports Corning Gorilla Glass 3 to help keep those nasty scratches away.
The Band also adds an 11th sensor to the mix (Barometer) to help you keep track of how many floors you climb as well as elevation gain when hiking or cycling. If you're not impressed with that, the new Band can also track your golf game and coach you to improve upon it. Another neat thing that the new Band can do is give you an estimate of your VO2 Max, which gives a representation of your cardio fitness.
The Band also is welcoming a bunch of new apps and partners to the device that will help you live your life a little easier. Apps like Uber, TaylorMade, Facebook, and Lose It! will all be accessible at your wrist.
Microsoft then showed off its Health platform, which controls the Microsoft Band. The platform is getting a new universal app on Windows 10 and Windows 10 Mobile. The app gives you full access to all the data from your workout, meals, and even rest. With the app, you can personalize workouts and set goals to help you improve yourself and your health.
The new Microsoft Band is available now for preorder for $249.99 and will be available October 30.
Pre-order the Microsoft Band 2 from Microsoft
Display Dock
One of the coolest things Microsoft showed off yesterday was the Windows 10 continuum feature. For those that don't know was Continuum is, it basically allows you to turn your Windows 10 Mobile into a Windows 10 PC with a monitor and a keyboard. But in order to make use of this feature you need what is called the Display Dock.
The Display Dock is a hub that allows you to connect your monitor and keyboard to your phone. It features HDMI, DisplayPort, and 3 USB 2.0 ports that when connected to your devices, makes the magic happen.
When the presenter on stage got Continuum going, it was impressive how fast and fluid it was and didn't show any lag. What was even more impressive was that they showed us that when Continuum is running on your monitor, you will still be able to use your phone without any compromises.
Wrap-up
Microsoft hit it out of the park with its event in every aspect big and small. They've made it apparent that they're willing to step beyond software and fill the gaps that other hardware makers aren't filling. We can't wait until November once everything is announced and we go hands-on with it all.
As usual, you can expect further coverage from us when we do get these devices, so be on the look out for the reviews and hands-on.
Lumia 950
Surface Pro 4
Surface XL
Microsoft Band 2
Get the Windows Central Newsletter
All the latest news, reviews, and guides for Windows and Xbox diehards.