Report: Sales surge in the US for low cost Lumias but more expensive ones remain elusive
By Rich Edmonds last updated
New data shows entry level Windows Phones doing very well, while the Lumia 1020 remains niche; Nokia near 90% of the Windows Phone market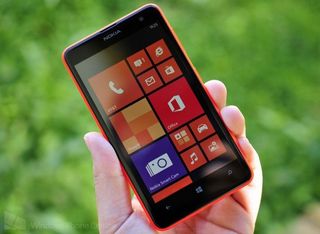 AdDuplex have released Windows Phone ecosystem data for the month of September. The company powers the ads that are found in Windows Phone apps worldwide and have become a solid metric for platform statistics.
This month's data continues a few trends, including steady growth of Nokia's dominance and the rise of low-cost Lumias. However, the high-end market, including the Lumia 1020, have so far not sold nearly as much. Expectation due to niche device or market failure?
Low cost Nokia devices lead the way
The above chart shows how the Lumia 520 has passed the 20 percent mark worldwide, which is mainly down to strong sales in markets including India. The Windows Phone 8 device has almost taken over the "Other" category, while building a 12 percent lead on the Lumia 920 (9.3 percent). The next most affordable Lumia Windows Phone, the Lumia 620 is in third position on 9.1 percent.
However, should we look at just Windows Phone 8 hardware, the Lumia 520 has an even greater lead. It's certainly a popular choice for consumers.
If you require reminding of Nokia's dominance of the Windows Phone ecosystem, check out the chart below:
It's interesting to note that should the deal go through between Nokia and Microsoft, Redmond will take control of its mobile operating system with over 80 percent of the manufacturing share. Nearly 90 percent of the handsets available will be Nokia / Microsoft, depending on how branding works out.
Windows Phone 8 starting to stall
The latest version of Microsoft's operating system was making progress against its predecessor and was approaching the 75 percent marker, but it seems as though it's ran out of breath and requires a quick break. The AdDuplex report shows how the platform advance has started to slow down:
The latest Windows Phones are selling, but there are still markets out there (Italy, Mexico, etc.) that remain strongholds for Windows Phone 7. This may not necessarily mean that Windows Phone 8 has stopped selling, but more that we're approaching the point where the changes in these charts will begin to become small while the remains of the older system are put out to dry.
Here's how the picture looks:
GDR2 grows rapidly in 30 days
So with the reports coming to light about mobile operators in multiple regions beginning to roll out the GDR2 update for Windows Phone 8 hardware, what does the picture look like when comparing those who have the update to those who don't? Bear in mind that the August report showed that only 3 percent of consumers received GDR2.
According to the AdDuplex report, we're looking at 30 percent of Windows Phone 8 owners sporting the GDR2 update--that's a sizeable increase in one month. 67 percent are still on Portico (GDR1) and are awaiting the notification, while just 1.7 percent are stuck on the base 8.0 version. We expect these numbers to shift dramatically as Microsoft works with operators to push out the update over the course of the next few weeks. Remain tuned for more details.
Lumia 520 storms ahead in the US; no premium hardware?
It's not only India that favours the affordable Lumia 520 as the US has taken to the low-end Nokia Windows Phone. Both the Lumia 520 and Lumia 521 (the variant for T-Mobile US) are ahead of other Windows Phones when their shares of the market are combined (3.6 and 14.2 percent respectively).
What's also interesting to take from this chart is how there's no mention of the Lumia 925 or Lumia 1020. Granted, both handsets have not been out for long enough to really show (and the latter is an expensive niche), but the Lumia 928 is well up there with the Lumia 900.
Could this be an issue with operators, or are people just more into picking up more affordable Windows Phones as the experience isn't drastically restricted? We'd put it down to a mixture of both. That said, we have looked at how the Lumia 1020 is indeed selling just as well as the Lumia 928 in a previous AdDuplex report, so we'll hold off on drawing conclusions for now.
We can, however, take a look at what could be making the Lumia 521 so popular:
MetroPCS wasn't even on AdDuplex's radar in recent months, but the pre-paid wireless service (owned by T-Mobile) has stormed ahead to 5 percent, at the expense of both AT&T and Verizon.
We've written before on the entry-level market and how Nokia is poised to grab that segment. You can read more on that in our article "Nokia well positioned for approaching smartphone price wars as costs plummet".
Russia remains fair to all Windows Phone OEMs
Unlike other parts of the world who are fixated with Nokia hardware, Russia is providing a level playing field for all manufacturers who support Windows Phone. This chart represents Windows Phone 8 units in the region:
But the same can't be said when we look at manufacturers and not hardware:
Lumia 520 and 925 taking off in the UK
There may be cause for concern when it comes to the lack of growth in these reports for high-end hardware, but the UK sure is having a go with the Lumia 925 entering into the top list with 4.2 percent, just 4 percent behind the Lumia 920. The Lumia 520 has rocketed to first position with 20.4 percent of the market. A huge jump from 12 percent in just two months.
The Lumia 800 is in second with 15.8 percent, while HTC's 8S is sat in third on 9.6 percent. The Lumia 800 had a rather strong launch in the UK and it's been difficult to ship the remaining units from retailers and partners, while handing out new Windows Phone 8 hardware and attempting to convert Lumia 800 owners to upgrade.
Germany, Austria and Switzerland enjoying premium experiences
Sprinting in the opposite direction to the US and many other markets, Germany, Austria and Switzerland have the Lumia 920 in first position on 18 percent. The Lumia 800 is in second (also experienced a strong launch) and the low-end Lumia 520 is in fourth behind the 820.
What may come as a sight surprise is how the Samsung ATIV S is in fifth spot with 7.2 percent of the Windows Phone market in the region. It's positive to see a strong hold for another OEM, especially when we've previously given the ATIV S a massive thumbs up in our detailed review.
Other charts in the report show a dominance in China of the Lumia 920, sat on 24 percent. There's certainly a stronghold effect of Windows Phone 7, but the latest version of the OS, along with new hardware are both beginning to break through and really make an impact on these charts. It was never going to change overnight, but we're getting there. Mexico is still an interesting patient:
As always, these reports are produced using a sample of Windows Phone apps running version 2 of the AdDuplex SDK. The data was collected over the day of September 20th, 2013. You'll be able to view the full report once it's published tomorrow over on the AdDuplex website.
Rich Edmonds is a word conjurer at Windows Central, covering everything related to Windows, gaming, and hardware. He's been involved in technology for more than a decade and knows a thing or two about the magic inside a device chassis. You can follow him over on Twitter at @RichEdmonds.
Cause people are cheap! But its good for MS.

Nah, value for money. Common sense.

Common sense, except when you find out you can't run App Z because of low memory in which case the solution is to start a firestorm of complaints on teh internet (... b...b..but you did buy a budget/ecnonomy phone, no? why *should* you be able to run every app that a 1020 can?).

Only few Windows Phone models feature 1024 mb ram, but the top seller is 520, not 620 or 720, so it's value for the money. Plus a lot of AAA game titles include support for 512 mb devices in first or second update.

I agree and for most people buying those phones, heavy gaming is not a priority. I usually recommend the 520 to everybody remarking the shortcomings and then pointing to the expensive ones.

"or dont want to spend too much money for phone" - 620 owner

Or Lumia 520 offers better value in its price category against competitors, compared to Lumia 925 in the high end.

Until you get to the camera functìons then the 925 runs circles around the 520/521. The 521 doesn't have a flash and lacks some handy features available on the 92x series.

The 521 is fine for taking snapshots of average quality, which is fine for me and most people. Flash on cellphones is, with some high end exceptions, rather useless anyway.

925 is not priced as high-end.

Anywhere but the U.S. it is. Also, it was only on T-Mo, which isn't exactly where people go if they have money to spend on phones. I'd rather have a 720 on ATT/VZW than a 925 on T-Mo.

people are not cheap.. cmon man iPhone was just luanched n they sold more than 9 millions in a day!, even in china where they are selling unlocked for more than 500$s n people still lined up for it.. if people were cheap, they wouldnt have sold that many.. Whether you want to hear it or not, people dont like WP phone, most people just dont like the look of it n only reason i guess they are selling cheap lumias cuz people rather use that 520 box than go back to featured phone. i luv my windows phone but there are many times i just wish i had an android phone or iPhone, many customization n apps that sometimes i want are just not there! plus im still waiting for GDR2! (cmon att, how long you are gonna make us wait!) my sis's iPhone 4s already got iOS 7 update!.. that makes me sad

it is Microsoft fault. They are all talk...and 0 substance. They should have been lighting a fire under ATT ass a long time ago...but they don't care one bit.
I'm waiting until they destroy the last of Nokia legacy in 2014.

I agree People are mot cheap but the majority has not so much to spend and with the 520/521/625 they have a very decent phone for a price that does not really hurt and if they want WITHOUT a contract and that's the market they are aiming for

I agree.
If WP8 adoption has slowed down, its because Microsoft has slowed down, releases are far and few, there has been nothing substantial since many months now, Nokia has been releasing phones, but Microsoft has been lagging behind on updates. Unless there is a major update with substantial features, android will move ahead and eat into WP market. We are still struggling to get GDR2 yet, at this rate adoption will stop completely.

1020 is an amazing device with a old OS. Microsoft needs to buck up, else the trend will be downwards.

1020 has an old OS? What?

I mean WP8 has not been substantially updated with features compared to what was available with 920.

Understand what you mean, most Microsoft apps (incl. Skydrive) work better on Android phones than WP8 devices.
MS needs to get their shit together on OS, especially with notifications, ability to shut off vibrations, system/ringtone volume and a whole lot of other basics.

Yes that was my point. I know many people who would not buy a windows phone unless it has these basic features in it. If you want to win them MS has to move fast. Esp with BB dying down, its a great opportunity not to be missed.
As much as i love my Windows Phone, it will not stop me from pointing out where it lags behind. I want WP to win, and as a ex microsoftie I know that MS is slow, i hope the new CEO turns it around.

Despite the 9million sold Android is still running circles around Apple in market share and it is primarily due to the low end.

GDR2 isn't a high priority upgrade. Sure it'd be nice to have MS push out updates faster, buy why bother with GDR2 when its primary purpose was to enable new hardware? New hardware already ships with it so effectively everyone who will actually use it has already received it.

For Nokia users, there are a lot of apps sitting around on our phones we can't use. Also, I have some numbers I need to block, and it's awkward to turn the phone on with the power button when it's on the desk charger. GDR2, especially with Amber, is actually a big deal.

Wow some of you still didn't get GDR2??? That sucks!!

You do know that GDR2/Amber was finished by MS long time ago and if you aren't getting it it is probably because of carrier holding it back? So what does that have to do with MS being slow?

Never once I looked to Android or ios since my first experience with WP. They are the same lame ui as found on PCs of old. Wp/w8 is so new, so refreshing, engaging, elegant, and futuristic that I have a hard time ever switching. All this reminds me of the movies Minority Report or Oblivion. That's where I wanna be, that's the future of touch computing I want to experience. I cannot foresee Apple or Google providing this future world because of that same lame PC of old base UI. Only MS's new modern UI has the potential. That's my mindshare and that's the problem with the world. Apple=status, Google=free, but they could never see MS/modern UI equaling future. Boggles my mind Devs and techies downplay modern ui. Lastly, customization in Android I see is nothing more than mere fun and play. At the end of the day, its still that same old style pc of old based UI.

That's because the only high end windows 8 phone isn't available on all carriers. The ATIV S. Before you start hating on me look at the facts. ATIV S has memory.
I have a 920 Rogers and a 925 T-Mobile. I run into memory issues on both. If there was a W8 high end phone with a SD memory slot or 64GB it would move alot more. All the High end phones in any store has a 64GB variant except W8 phones. Tmo only offers a 16GB. That's a joke.

Yeah, I'm still waiting to go to W8 for that reason. I'm cashed up and ready to buy, but I just need one with 64 GB or 32 + microSD. I'm hoping to see a 64 GB variant of the 1020 in Aus...

Happy 820 user... Does not lack any functions except 920 and 1020... Camera..for that i have my nikon aw100 and also 820 clicks much decent pics...

Right said people are not cheap its upon me how wud i like to spend if i am getting 520 i am getting a phone value for money rather than spending it more on phone i wud get something else... It depends what u prefer... And 520 is the best phone in that price range..

Most people go for a specific phone/ brand an OS because the shop representative minds set for a specific one, or they like more the phone and OS design. Most people don't have a clue what to choose and even more what to do with all software available, they don't know it exists. Primarily smartphone is used to call and play same simple games.

Excuse me because they are so dam exclusive for AT&T Only. That is why

Sorry, but no. The Lumia 920 is also an AT&T exclusive and it has 13% of the US market.

I wish you guys would run an article on how AT&T decided in June to delay upgrade eligibility for all those who were first adopters on Nokia Windows phones (technically, any AT&T customer whose contract is up after March 1, 2014) from November to April. Sure would be nice to see a little pressure on them to budge on that.

I agree. I'm not eligible to upgrade due to AT&T's policy, otherwise I'd have a 1020.

Yes, that was a real jerk move and affects the Lumia 900 buyers, who were already hurting from having their phone announced obsolete 2 months after it came out.

Sorry, No. If the Lumia 920 was not exclusive the numbers percent wise would have been much much higher. Sorry Daniel! but exclusive hurt the high end market in the US. for WP.


13% of the WIndows Phone market in the US, not 13% of the US market.

The exclusives don't help. So AT&T get the Lumia 920 and the rest of us wait six months, until we hear about the Lumia 928 for Verizon and the Lumia 925 for T-Mobile. Now we hear about the Lumia 6inch Phablet and I no longer want the Lumia 925. Same for the Lumia 1020. I'm not surprised by this report.

Yeah, the WP ecosystem is great at buzz-killing. Build up hype, wait a few months until hardly anyone cares, then launch to a lukewarm reception. Apple announce within 2 weeks of launching worldwide and everyone runs out in droves to get them. WP devices (& updates too) all just seem to dribble out with better models on the horizon, ensuring that you always feel like you're missing out on the next best thing. Sigh.

I don't feel the need for every new Lumia phone, in fact, the 1020 for example is way too big for my needs. Also if I have a device I like it doesn't make me not like it if a new one cones out.

"Yeah, the WP ecosystem is great at buzz-killing. Build up hype, wait a few months until hardly anyone cares, then launch to a lukewarm reception." Perfect summary. And then we get a 16GB version, which is barely adequate, knowing there's a 32GB version in freaking Brazil. It always feel like we have to settle (even with the 1020 due to the lack of a high-capacity storage option).

"Now we hear about the Lumia 6inch Phablet and I no longer want the Lumia 925"

Well, that's you. Your average customer has no idea what you are talking about, lol. They just see what's in the store and want that, they don't spend weeks researching and then checking blogs to see what's maybe coming. Also, the 1520 and 925 are radically different devices. I understand the lust factor, but if you were going to get a 925, the 1520 is just like...a big change, a different class of device. Nokia shouldn't be punished because they're making a huge portfolio of devices. (For the record, as much as I yearn for a 1520, the 925 is my favorite Windows Phone)

"They just see what's in the store and want that"
Or rather, see what's NOT in the store and move on to some Android device. The store displays are pathetic and do nothing to make anyone want a WP device.

Time and time again, I have said this. 100% agree with you. STORES and Associates are the ones hurting WP sale in the US. Especially here in Miami, man it is so bias that its extremely sad and aggravating at the same time. Tmobile, Best Buy Mobile, AT&T stores, all over malls, shopping centers, or authorized dealers... they have on one side a huge Apple gallery (with various iphone 5c's) and on the other side of the store a HUGE galaxy display with the S4, the Notes, the tabs... and then in the middle of most of these stores I've been to, there is everything else -_- and that's where the WP lay. Mind you at most ive seen like 2 or 3 on display (and that was at AT&T) Tmobile and best buy mobile stores had fewer.

its the same story here in Bombay India... sales associates say to an non-tech joe that WP is so difficult u wont be able to operate it... i was like WTF...then i told them how shitty android is...he says... ya whatever u said is true...but ...WP is still not good... i dont know what more to say...

This is the truth! The average buyer doesn't hear much of anything about WP in general and if they do it most often isn't positive, they don't see it much on the street, then go into a store and have this experience.

Exactly the same experience in the places here in the US I've been to. The Windows Phone models (all one or two of them) sit there with the cheap Android phones that nobody cares about. Often not even functional, and usually you have to know what you are looking for to even find them (the sales staff is definitely not going to direct you to them).
And of course, places like Costco, you won't even be able to find WP period.
I think this is a much bigger obstacle than many even realize.

Mr. Rubino, I have a question. Why is it that the windows phone updates arent like apple? I always hear diehard apple fans say they love apple bc they always get the update no matter what. Why does MS updates have to go through carriers? I hear people complain about android for the same reason.

I think it's because Apple more or less has sold more than enough products that they have proven that that the carriers more or less need apple more than Apple needs the carrier so they are able to sort of call the shots more with their iPhones.

Apple:
Only has 3 devices that need updates at the point of their yearly release (for iOS7, the 4, 4S, and 5.)
Controls the entire device, so they don't really have to worry about hardware compatibility with the software. The software is designed for the phones, where for WP and Android the phones are designed around the software.
Each of the 3 devices that get updates have a big enough market share on their own to put a carrier's market share in jeopardy if they were to even try to delay an update and alienate iPhone owners.
Has enough clout to tell carriers, "You will update, or you lose our phones." The carriers need Apple. They don't need MSFT. Samsung at this point could pull the same sway for the Galaxy line, but not for their other phones or any other manufacturer.

Exactly. Nokia is still executing Elop's takeover strategy of showing that they can design and build great phones but refusing to sell them.

I think it's more complicated than that, especially in the US. We now have 9 Lumia devices on sale at this moment in the US and that going to expand by 2 more with the phablets. Things are waaaaay better now for Windows Phone, c'mon.

Things ARE vastly better now. But Apple launches the iPhone worldwide, Samsung launches the Galaxy S4 Worldwide has Nokia Launched any Flagship worldwide?? No. Hope Microsoft changes this once they take over.

Nokia is still beholden to Microsoft with the software, so even if Nokia had several devices to release, they still have to wait on Microsoft for the updates software. Obviously Nokia has reach, but with the new software, they have to get buy in from carriers to carry the devices; with Symbian, the could at least sell the devices unlocked at Nokia.com or Amazon on the launch date.

Microsoft probably will change that there's gonna be alot more people working and if its true the Verizon 92x and at&t phablet will be out at the same time who knows how they will divide 2 devices worldwide, plus the 1020 exclusivity was only a few months.

That will change with ms huge amounts of $. In case you didn't know, Nokia had to pick and choose because they didn't had the money to keep huge amounts of inventory. THAT is different now. MS bought Nokia for that particular reason ;-)

"We now have 9 Lumia devices on sale at this moment in the US and that going to expand by 2 more with the phablets."
Split up on multiple carriers, and the stores might or might not even bother to display "all" the WP models they have. So there's a lone months old WP phone collecting dust somewhere in the store. That's the reality.

From most of the comments I've read, I think most of us including me are feeling a little left out because the past 2 weeks apple has released new phones and the iOS7 went live and everything is about iPhone at the moment. Heck you should see the aussie news sites. Take for example this article with simple fixes for iOS7: http://www.news.com.au/technology/smartphones/really-simple-fixes-for-your-apple-ios-7-problems/story-fn6vihic-1226726240594
If it was MS releasing new OS the article would be more about how many bugs there are, yet this article in Australia's top news website goes above and beyond to offer free support. crazy.
but anyways the craze will die down in a week or so and we'll go back to appreciating why we love our Windows Phone. I do agree having been with WP since the birth of WP7 that MS have made a lot of promises and are very slow to adapting them and in some case not at all (e.g. I can't remember what they called it but one was users could sign up to receive updates straight away if they want to risk things not going well) and over the past 3 years the update process is stlll slow. But things have always been improving and hopefully they'll continue to improve. Moving to iPhone or Android is probably an option most of us here can't take so be glad WP is still around and Nokia are making some of the best handsets in the market. Who cares if not everyone has a WP. I actually kinda fear the day everyone has a WP.

People also ignore the fact that Nokia has to be careful with overproduction. Making a million 1020s so they can make them available to VZW, ATT, and T-Mo at once and then only selling half of them leaves them with probably around $300,000,000 in unsold inventory (assuming each copy costs them $600.) They can't afford to do that. I wouldn't be surprised if part of the exclusivity agreements are guaranteed buys.
The Lumia line is growing in terms of sales, but if they try to go all-out too soon they risk sinking the ship. I think the 822 market share vs. the 920 is telling in terms of needing to get flagship-level hardware on VZW, and hopefully the MSFT aquisition will give them a little longer leash to try to get more agressive in getting top of the line devices across more carriers at launch. Like it or not, at the point it got launched the 928 was getting hardware comparisons to the S4. The good news (hopefully) is that Verizon is getting the 929. The 1520 may have more wow-factor, but it's the Note III to the S4. People are still going to shy away from a 6" phone, where the 929 brings current hardware to the WP range.

I still have a htc trophy with 32GB memory

yes, easy fix. Open up the phone and place a MicroSD card that is compatible with the phone. I did it to my Old HTC Arrive.

This is how android started.

That's a disturbingly large Windows Phone 7 market share overall.

so true.. when i look at my old lumia 900 even with 7.8 update.. I HATE IT.. i cant use it for even a day.. it looks just ugly n half the apps i got on my 920 wont even run or are not even in marketplace.. idk how i used it for 6/7 months.. i passed it on to my mother n got 920 but even she hates it cuz she cant facetime (n non of her friends or our family memebers in US or UK or India or Australia, NON uses skype!, they all got an iPhone) so im finally gonna get her an iPAD even tough i dont want her to buy any of apple products!

Eventhough I own the 920, 1020 and 928, I still use the 900 to play music because Zune was so much better than Xbox Music. I hope with the latest updates to Xbox music, I can finally stop carrying around the 900 when I travel.

Listen, you need to visit a psychologist ASAP. Either you're lying or you're just plain stupid.

Or YOU have no clue. Zune was fantastic. Xbox Music was a few steps backwards.
Don't be an asshole.

Like if I was talking about Zune and XBOX music. I was talking about the fact that he owns FOUR phones (that all do the EXACT SAME THING since they're all Lumias) and still uses a specific one just for music. THAT IS STUPID. Taking fanaticism to a whole new level.

Explain why should I trash my working wp7

i didnt say YOU! i said I WOULD! n cant even skype without being that freaking app open! there you go.. one n biggest and why my mother want to trash it? look.. she doesnt care about apps or games so there should be no reason why she would hate WP but one thing she cares about does not work (1: no one uses skype,, even my friends n including me and 2: i shouldnt have to open the damn app for i to receive calls)!

No one you know uses skype, but you have to admit it's a bit silly to say "no one uses skype, since my mum and my friends don't".

no i was talking about people that i know.. none of them dont.. n now i know more people who uses google hangout then skype.. i use google hangout cuz you can chat with 5/6 friends at a time (still cant do with skype unless you pay?)

you can use WP8 rooms for group chat which works goo but sounds like your friends don't have WPs.

Why? If people enjoy their phone and don't want to upgrade, that's their business. I just hope they're getting a discount from their carrier since they're not subsidizing their phone past the two year contract.

Has nothing to do with past 2 years. The first Nokia WP 7.5s came out April 6/8, 2012. AT&T changed the rules to where all those who bought the Lumia 900 can't upgrade until at least April next year (used to be after 19 months). I.e., any upgrade from WP 7.8 to WP 8 in the U.S. means you're paying extra. Expect a significant bump after April 2014 when all those who picked up a Nokia WP first thing are eligible for upgrades.

i will NEVER upgrade from my windows 7.5 phone LG optimus.
why? because it has a hardware sliding KEYBOARD.
unless they ever make a new one with it, i would think about it.
windows 8? no thanks.

I bought my phone outright, so no contract. I'm still waiting for a high-end device with decent storage. ATIV was close, but I'm wary of Samsung support. Still waiting for Nokia to offer a premium phone with SD. I'd settle for a 64 GB device, but it's still a compromise. Here's hoping for a 1020 with 64GB!

I agree with you completely Henry, but ask me how my brother in law made $5800 in just 2 weeks. Amazing results!

Wtf! Your in-law hocks his arse for 5800 every 2weeks!

Who the HELL is Henry?! O_O

Are there really 1831 Walters before you? Worst spam ever.

Hahaha! Yes, I am spam-o-bot Walter version 1832. I am the top of the line model for my time.

Hey guys this is Henry. Walter the spam bot isn't lieing. I made $5800 in two weeks by smoking crack instead if selling it.

The good thing is that WP8 pretty much operates the same across low to high end with essentially no difference. The bad thing IMO is people will associate WP as being a cheap phone cause the quality high end don't sell well so people don't get to see the high quality that can be offered. Just my 2 pennies

But the 520 521 feels very nice for the price compared to low end Androids

I think people who buy a 520/521 now will look to get a higher end Windows Phone if they really like it or want it. Heck I have a Nokia 810 and am looking to get a higher end Windows phone eventually (810 is mid-tier). But it is definitely a good way to "spark" some growth and interest in consumers.

People that are still using iPhone and Android and want to try WP8. They use the low end Lumia 520/521

And that's the reason why most go back.

Because the expensive ones are tied up with stupid carrier exclusives.

+925 Sell one high end across the world, Samsung did it and completely challenged crapple. Now look at them.

Two things I'm waiting for before I switch from my iPhone to a Lumia: 1. The 1020 to come to Verizon (or at least news that it'll never come to Verizon). 2. The October press conference to see what it brings. Once those two things come to pass, I'll feel better about switching.

I'd really love to have the camera on the 1020. My biggest fear is just going for the 928 or 929, then the 1020 releases for Verizon. That would make me one unhappy camper.

The camera is absolutely worth the wait.

If the 929 gets a sensor size bump to go along with the 20MP, there won't be that much to differentiate it camera-wise from the 1020; only lossless 2x zoom instead of 3x. Might actually be better, with the additional speed offsetting the lower-grade sensor. The 929 will likely handily beat the 1020 in every other metric, though.

Considering WP7 devices are still being sold, it's not that surprising, not to mention that many people still consider WP7 better than WP8. I also know a few that have all the apps they need on WP7 and see no reason to upgrade until WP8 is noticeably improved, which still offers little beyond what WP7 did.

Performance and drag and drop are just two of the many reason to upgrade to WP8.

Drag and drop files into phone.

@absolutshame. I'm not arguing about hardware. WP8 hardware is better. Yet, despite all the hardware improvements, the only really noticeable benefit you get is faster app loading. Otherwise, my L800 is just and fluid as fast as my L920. For all the importance people place on hardware specs, the actual benefit is rather underwhelming. In a very limited number of cases performance is better on WP8, but it's a poor reason for upgrading. Drag & drop in file explorer? Works perfectly on my L800! No difference. The big benefit of WP8 is neither of the things you mentioned. It's the apps (more of them and more updates). But again, for those that have the apps they need on WP7, that isn't a good reason to upgrade. For a lot of these people, WP8.1 will be the first upgrade to the OS worthy of consideration.

There's also basic math at play here. If there are 10mn WP7s out there, then it takes 10mn WP8s to get to 50% market share. Another 10mn would only get WP8 to 66% share. It looks like it's flattening out a bit, but not nearly as bad as "only an additional 15% share" would suggest.
All the Samsung Focus users (like myself) and other WP7 were in on the initial wave. The Lumia 800/900 buyers are still on their contracts. Nothing big to really read into that chart.

I'm sure you meant to say the higher end phones were "exclusive" lol ;)

In the US the most popular phone is actually the 820, since the 821 and 822 are basically the same phone.

I wonder how much money R&D used making the 822 & 928. Personally I wanted the 920 not the 928.

The 928 is different from the 920, but aside from colours and carriers, the 820-822 is the same phone, it should be considered as such in these charts.

How is the 928 different for the 920? The internals are the same besides the screen

I guess you got a point, but the 820 series differences are even more negligible, and if you put the three models together it's the most popular.

The same goes for most of the Lumias, all the ones in the same number series are just incremental upgrades.
All 92x´s should be looked as one phone to properly see the popularity of each segment imo, same goes for 52x´s, 62x´s, 72x´s and 82x´s.
The first good launch in any segment would naturally sell the most. The ones coming after that wouldn´t gain as much attention from buyers as many don´t see what is new with each model. It´s just more of the same and that is a problem with locked down hardware. Not that I mind it personally as I see the benefits from it, but without the ecosystem it just makes a tougher sale.


I'm also a fan of controlled hardware, in fact this hybrid approach MS took, not anarchic as Google nor single model as Apple made me a fan. And yes one should also consider the 52x as a single model for this debate, but it doesn't beat the 82x. This in fact surprises me, since I don't usually read much about the 82x on the blogs and articles. I do own a 820.

You think of the 920 and the 925 as one phone? I'd say there's definitely enough difference to justify keeping them apart.

Actually they are the same phone its what apple did with iPhone 5 and 5c same phone different case, Lumia 925 is a great phone but I look at it like a cheap version of the 920, no wireless charging and 16 GB. Of memory its like half the 920.

Indeed, from the entire Lumia line I like the 920 the most. I wanted a phone with a sd card and ended up choosing a 820, but now I realize I made a mistake, it's not that important (it only carries media, and I have the cloud for that).

I'm surprised consumers even know these phones exist considering they're almost impossible to find in stores.

I went to Mexico this summer and alot of people I talked to knew about the Windows phones...

I have 920,925&1020, my 'cheap' phones are candy bar nokias that are disposable. Most lumias in my country are flagships although rare compared to isheep/android

Packman is yellow, not blue....jeez.

WP7 strong showing and persistence is that surprising when you think of two contract cycle which is commonplace in the UK with contract subsidised phones. We have a couple of 800s but the renewal is not until March 2014. I think we can expect another small spike when these contracts starting showing up for renewal and the well performing low value Lumias look very appealing when combined with a low priced contract.

It could be a good thing for MS / Nokia since people that are satisfied with a cheaper version, might go for an expensive one in the future if need to be. :)

Nothing but good news. Someday those people are going to want an upgrade, and they'll be used to the WP ecosystem. Growth from the bottom takes time, but its a good strategy

Sorry I would have bought one but I read the touch screen latency is SO MUCH SLOWER than the iPhone, so I got an iPhone 4 and updated it to iOS7 & life is dandy now!

IPhone4 with IOS7? That must be slow as hell! I've heard a lot of people grumbling about that. Oh and "touch-screen latency" is the most bizarre reason I've ever heard not to buy. What is it 2ms vs 3ms? :P

iPhone 4 ? That's so 3 years ago.

That low latency might help you with playing Wac-a-mole on your iPhone. You may be able to hit that one extra mole on your iPhone.

Wow... I was expecting a much bigger share from the 925... I have one (32gb) and I think it's awesome... A huge improvement from the 800

It still hasn't finished launching... Or only very recently in many places

You're in a minority that even has access to a 32GB version of the 925 (Australia?). The US has only 16GB versions, which I think explains some of why it's not made a bigger impact. I know I won't buy a 16GB phone again (had a Lumia 900).

Nokia is selling well abroad and not in USA. People abroad tend to buy lower end devices because they are no carrier subsidies. In USA, people tend to buy higher end devices and Nokia is not a known brand in USA. Sales reflect perception. This may change when Microsoft takes over Nokia's handset division.

I think it's as simple as brand awareness. Apple and Google are more buzzworthy and the average consumer is more likely to go with the crowd then step out and be independant. Even if they like the other choice better. Even if the other choice is better.
Microsoft has a long row to hoe with WP. They didn't have an existing market presence like BB and were late to the game compared to iOS and Android and when they did arrive, they were missing a lot of features that old-school WinMo people expected as well as were (and still are in some cases) missing enterprise features (*cough*VPN*cough*).
However, people are fickle and if MS is willing to continue to improve, deliver regular improvements (*ugh*carriers*ugh*) and get the 3rd party apps people expect to see, it should work out in the long run.

I love love love my 521! Right now, I don't have a cell plan for it (still waiting for my Verizon contract to expire with another phone). So I'm using it purely as a GPS device and a Wifi device. While the freely Included HERE Drive lacks the breadth of features of something like a Garmin (such as the ability to map to places while currently on a route), the turn-by-turn experience is pretty good and the maps are the same Navteq as Garmin. I may pick up the Garmin nav software so that I can feature match my Garmin Nuvi devices.
I've also been pleasantly surprised by the available apps and the performance of the phone. I can't believe there's so much phone for $99 no contract!
I think a big problem with many of Nokia's releases is they come first to AT&T. I hate AT&T! Even with AT&T exclusivities, more Windows Phone devices are sold on Verizon surprisingly. Nokia is in it for money and gladly took it for the AT&T timed exclusivity. Now with Microsoft in charge, they know availability and marketshare are more important and I doubt devices will go to AT&T first next time around.

The more markets share all over the world the better....the usa will be really hard to capture but if they can at least be on the 3rd place they in good place

The united states is so brainwashed it is sad. Everyone who try's Windows 8 usually loves it. People just refuse because it's not apple. Their loss!!

That's what happens when you try to sell outdated hardware at high-end price point.

I don't get why some people are seeing this data as something negative. Android cheaper phones most likely are the one which sell most, world wide. In fact, it's surprising that in some countries like Germany higher end Lumias are leading. And again, do,t understand why the article adds up the 520 with 521 and treats the 820 flavours as different devices.

In fact, it's surprising that in some countries like Germany higher end Lumias are leading Not really surprising. We like quality (look at our cars), we are the strongest economy in Europe (so we have the funds), and buying phones off contract is pretty common here. Not even because carriers wouldn't subsidy phones (they do!) but because we like pre paid phone plans so much which provide us with independence of these 2 year contracts you find all across the world.
High quality smartphone (I think in the US they are called "hero phones"...) + cheap pre paid phone plan = epic win. :)

Unlike budget Android phones, budget Windows phones actually work well.

WP8 will probably slow down now, it's fairly normal considering our lack of truly new hardware. It's been nearly a year since the lumia 920 came out - we're really due for some new hardware, and hopefully more than just the 1520. The Lumia 520 successor should be priority I think, too :) Perhaps with a MSM8960 chip?

As a 620 owner I frankly am dissapointed with MS and WP8 in general. Thats because they have been focusing on getting more devices out there as opposed to improving the already existing ones etc. At least thats what Joe Belfiore said. Unless WP8.1 brings in some AMAZING upgrades (which I sincerly doubt) and by upgrades I mean NEW things, as opposed to allowing us to do things others can already do like screen rotation lock, I am switching back to android. WP has become so much like Iphone. Bring in OLD technology and people going OOOooo.. Next they'll enable notification lights/custom sounds and Wp users would oogle at that, forgettings its OLD tech, FINALLY being brought into WP. Hopefully WP8.1 is amazing and I can continue being a user. :)

So let me get this straight: if WP8.1 catches up to the competition, you will leave. But for now, when they're behind according to you, you're on board?

That makes no sense at all.

No. Like I have bought a 620, which is a pretty expensive investment for me. So changing phones isnt really easy for me. I'd have to wait a good year to buy a new phone. What I meant is if what the upgrades bring is exactly what others have been offering for so long, it doesnt seem fit to stay on board, since I miss a ton of customization options that Android gave me. Simple one being sms lock. I hate having my private msgs show up on notifications. There is NO way to turn toast notifications off, esp if I dont want people seeing my new msg from someone I dont want them seeing. Overall Wp IS super smooth and DOES feel superior, but the cost is pretty high (i.e lack of options). My point was that if by next year WP8.1 only *catches up*, which btw might not be the case, since other OS's are also improving, then I would rather invest in an android next year. Simple things such as notification lights, sms locks, customizations etc are what I really miss and something WP isnt really focusing on enough imo. Heck Nokia updates always add stuff, MS doesnt do much and with Nokia maybe moving out of the picture..I have serious doubts. Hope that clarified my point.

Android is more focused on bullet points than have finely honed and refined features. On my Android with ICS, I kept getting disconnected from my WiFi network, even though the indicator says I'm still connected. I'd have to turn off my WiFi, then turn it back on in order for my connection to work again. That never happens on my Windows Phone. It stays rock solid connected.
And my Android still had stuttering animations even with ICS. My dirt cheap 521 has buttery smooth animations.

WP is super smooth, there is no doubt about it. Heck my 620 feels smoother than my brothers S3, and even games don't lag AT ALL. I just wish they include MORE customization options, the lack of which are super annoying for me.

Man, you want to go back to android for the OS...I've thought about going back for their HARDWARE. But every time I think of their OS, I stop myself. I had a Galaxy Note II on my cart..but couldn't bring myself to do it. If ever I decide to give up on WP, Apple would be my only alternative.

Guess it depends on user preference. The hardward on my l620 is top notch, never had complaints. Just wish apps had more control over the OS, so I could lock certain things down, customize em etc.

Calling people "cheap" because the budget phones are selling better than the expensive ones is silly. Does anyone remember that 1) the economy has been faltering for awhile now, and 2) a good portion of the world is poor? That completely explains why the Lumia 520/521 has been selling like hotcakes and beating all other Windows Phones.

Lets not forget that Android started out this way too. Saturate the market with cheap devices so devs will have to support it and then tackle the high end spectrum.

How does AdDuplex gather the data they use for analysis? If they are an ad provider, they should only be getting data statistics when someone clicks on an ad within an app. Does that mean their sample only represents phones where ads have been clicked? Is thier sample large enough to be representative of all users? I would hope my phone isnt sending AdDuplex data passively or that apps are sharing my phone data with them without my clicking on an ad.

" I would hope my phone isnt sending AdDuplex data passively or that apps are sharing my phone data with them without my clicking on an ad. "

Of course it is, and of course they do. Doesn't mean you are identified in any way though.

By installing an app, I'm giving permission to the app to collect data, not the ad server. If I click on an ad I understand at that time I am providing data to the ad server but before then I should not be and the app should not be sharing my data.

Love my 620. Sold my L900 for it.

I hope MS keeps the Nokia name in developing countries- the name is well known and a change might hurt sales numbers of the low end phones

So, how reliable is data picked up by AdDuplex? Is phones with only paid versions of apps counted or is it only apps with adds that shows up?
If so, isn't it natural that those who buy more expensive phones, like the 1020, also would buy more apps?
Don't know, but have seen something similar in website stats, where my Lumia 920 suddenly was a Windows XP with internet explorer 7...

I can imagine that the premium phones are doing well in Germany et al. because they are now so affordable. E.g. the Lumia 720 is 279 Euro, while the 820 and 920 cost 229 Euro and 289 respectively. So for 50 Euro less, you have a better phone and for 10 Euro more, you have an immensely better phone ;).

What may come as a sight surprise is how the Samsung ATIV S is in fifth spot with 7.2 percent of the Windows Phone market in the region. It's positive to see a strong hold for another OEM, especially when we've previously given the ATIV S a massive thumbs up in our detailed review.

That's because the Ativ S is retailing in online shops at Lumia 520 prices: 130-150€. That's basically free. A lot of people who just want cheap but high on the spec-sheet hardware, and don't care about missing out on all of Nokias free services, apps, features, enhanced functions and updates, will opt for the Ativ S over the Lumia 925, which now retails at around 350€, after it was over 500€ for months.

Also, guys, you can't just change Nokia in the "OEM" piechart for Microsoft. A) because the deal is not through and won't be for another half+ year and because that market share was secured in the past, and not in the future, and second because it wasn't Microsoft who secured 88% of the Windows Phone market, it was Nokia. You are taking away credit where it is due, and giving it to where it is ABSOLUTELY not due. If Nokia hadn't been putting out Lumia Windows Phones, but Microsoft putting out Windows Phones, there would be no Windows Phone today, just like there wasn't before Nokia came into it. People aren't buying a Windows Phone, people are buying a Nokia product. And it will revert back to the old state in 12 months, once the name Nokia is gone from the Lumia advertising billboards. Mark my words. The Nokia developers who over the past 18+ months were developing more on Windows Phone than Microsoft itself "just moving to Microsoft, and that will speed up WP development" will not change a thing, they will not be able to do their thing at Microsoft, for the same reason no one at Microsoft is getting anything done in the fast moving markets that are phones/devices/internet/email/search etc.

Could it be that not many are interested in a camera they can make calls with? Looks like I was right when I said this thing would be a dud! The future is phablets (stupid term but we are stuck with it) hope fully MS will ditch the emphasis on cameras and focus on phablets. All they have to do is add phone guts to a Surface and BOOM! They will fly off the shelves.

I am happy to see the 520/521 do so well. I have been thinking of upgrading to either a 925 or 1020, but I decided to pop my sim into this 520, and I love how smooth the experience is for the price.

Show us some Brazil data bro!!

You mean to tell me some consumers are choosing to buy a 520/521 and keep a $500 pile of cash?
Astounding!

And for $6.50 on eBay you can buy different shells to change the look of the phone. Making my 520 cyan from the normal black was the best decision I made; it catches a lot of attention now.

That's the area where they can fight, low price = more users = more apps = more users. Drop the price on the mid range Lumia 720 & 625 and it'll become more popular, next release a nice 530 model and it's a win this December/January.

Truth is that MOST people go into the store just wanting a phone at a good price that works. Most people on this site are like me and drool over 1020s, 1520s, 2520s, Surfaces, etc. The average consumer is what makes it or breaks it. Apple got away with it for years becuase they were the only ones in town with an actual revolutionary product. They lost their thunder to Android and if MS/Nokia can provide an array of low cost/high quality devices, they'll do nicely. That's just my opinion though. :)

its obvious nokia doesn't understand their users. i bought an sgh-t899m because of it being 720p(16:9)(which allows wp7 apps to work on these screens only) & its optional micro sd support
Windows Central Newsletter
Get the best of Windows Central in in your inbox, every day!
Thank you for signing up to Windows Central. You will receive a verification email shortly.
There was a problem. Please refresh the page and try again.