Samsung ATIV S Review: the Windows Phone that could have been so much more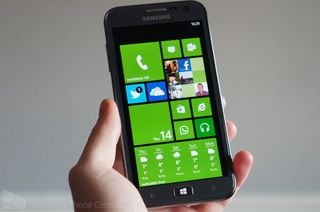 Windows Phone Central's review of Samung's flagship Windows Phone 8 device
Samsung is in a rather odd position. Its strength is certainly Android, but the company enjoys skinny dipping into the Windows Phone ecosystem every once in a while. The ATIV S is Samsung's answer to Windows Phone 8, offering a familiar style to the Galaxy S3 line of Android smartphones (which can be viewed as both a positive and drawback) and packing a serious punch.
The ATIV S is supposed to be taken seriously, and when you first get some hands-on time with the Windows Phone, it's easy to see why. It's incredibly hard to put the smartphone down after booting the thing up for the first time. But I can't help but feel as though the ATIV S could have (and should have) been so much more.
Swipe to scroll horizontally

Extraordinarily light, sports an intriguing look and feel. Has all the bells and whistles one would expect from a flagship Windows Phone, plus the added SD support.

Home button is slightly too close to the screen, leading to mistakes in pressing the display instead of hitting home. It's Samsung - lack of marketing.
The ATIV S is a breath of fresh air, especially with the force of Nokia and the Lumia family of Windows Phones. It's a high-end smartphone with everything and the kitchen sink, but falls short in the marketing and OEM app department. The ATIV S could have been so much more, a real killer if Samsung was behind Windows Phone.
Versions
There are surprisingly a few variants of the Samsung ATIV S, depending on your region and market. Reader of the site Alvin P. sent us this list that he compiled of the three different options:
Samsung ATIV S GT-I8370 - the global ATIV S, available in 16 or 32GB options
Samsung ATIV S GT-I8750 is the UK ATIV S (this model is also sold in Singapore) but with a 1.2MP front camera instead of 1.9MP (claimed to have the option of 16GB and 32GB)
Samsung ATIV S SGH-T899M is the Canadian ATIV S but with LTE (700MHz band) and a downgrade of it's Bluetooth from 3.0 to 2.1 (only known to have 16GB).
The Body
The Samsung ATIV S looks as though it has borrowed some of its looks from the Galaxy S3, but we're going to talk about a stark difference between the two. The Windows Phone sports a more metallic look than the Android flagship smartphone, with a hairline finish that really makes it stand out among the coloured offerings from both Nokia and HTC.
The device screams out chrome with the edge wrapping around the sides of the handset. What's odd is that first impressions may immediately conclude cheap, plastic and horrid to hold, but such thoughts are eliminated as soon as the ATIV S is held in the hand. The rear of the ATIV S is where the hairline finish shines, which actually dictates the flexible (and we mean flexible) back plate.
What's more is the Samsung ATIV S is large, screen-wise. We're talking about a 4.8-inch display. But as mentioned above, this Windows Phone is incredibly thin and light. At just 8.7 mm thick and weighing in at only 135grams, the ATIV S is a perfect solution for those who simply don't lift enough to pick up a Lumia 920, which has continuously been branded as the "tank."
The ATIV S doesn't go large with bold colours for marketing. Samsung has focused more on a premium look with the specifications that consumers demanded from Windows Phone 7 hardware. If you're looking for something that will be customisable with shells and coloured choice, you're in the wrong place. If you're set to focus on a top-notch Windows Phone experience, be sure to continue reading on.
The Display
We're pretty advanced when it comes to smartphone display technology. Whether you're packing a device that sports a super LCD or AMOLED the experience is going to be pretty spectacular, especially if you're moving across from feature phones. The Samsung ATIV S was expected to pack a punch with the screen and it hasn't failed to deliver – the company has done a great job making advancements on the first generation of Windows Phones.
So what's sported by the ATIV S? We're talking a HD (1,280 x 720) display, with Corning Gorilla Glass 2, a ppi pixel density of 306 and optimal performance when using the dark system theme. The same AMOLED technology is utilised by Nokia in its Lumia 820 (as well as past generations of Windows Phones) and is showing promising signs for future deployment (check the Samsung Galaxy S4 for an insight into what we could be getting next).
While the implementation on the ATIV S uses a PenTile RGBG-matrix, one does not simply walk into Mordor and notice pixels on the screen through normal usage.
While we could continue raving about the screen and how good it performs (particularly with the dark theme set), it's what would be expected from consumers who are forking out the big bucks for a high-end Windows Phone. Does it trash the Lumia 920? Not at all, but it's certainly no slouch that's for sure.
The only drawback is the lack of Sensitive Touch, which Nokia is implementing into its line of Windows Phones. We'd like to see more manufacturers follow suit – you've got to take care in the cold, right? Other than a few noticeable differences when compared to the competition, the display on the ATIV S is outstanding. It's bright, colourful and massive.
The Internals
The ATIVS is powered by a 1.5GHz dual-core Snapdragon CPU, which is more than enough horsepower to get through all possible tasks thrown at it by the OS. Windows Phone 7.x ran comfortably on just a single-core chip, but the extra core is definitely a worthy advance on top of legacy hardware. However, when compared to the other high-end Windows Phones, the ATIV S has a more attractive storage with an SD slot present.
This is a pretty huge deal. Both the Lumia 920 and HTC 8X Windows Phones do not sport such a feature alongside the available internal storage, which is really where the Samsung ATIV S fits within the ecosystem. It's not the most feature-rich (in terms of wireless charging, Supersensitive screen technology, and more), but we're talking about Samsung getting the absolute basics spot on.
You've got both a 16 and 32 GB option, with the added benefit of the SD expansion (up to an additional 64GB for multimedia - a 16GB card was bundled with our unit). There's 1GB RAM on-board to complement both the generous storage and processor. You'll be able to power through the likes of Asphalt 7 with relative ease (should you be able to control the cars), but do note that you'll take a hit on battery life with the hardware working at maximum.
Speaking of which, the ATIV S sports a 2,300mAh battery. It's huge. The sAMOLED display already does a good job at saving some juice, especially when the dark theme is used, but the sheer size of the reactor means consumers will be able to go through the day without worrying about having to duck and dive for a power socket.
For connectivity, Samsung has included NFC (Near-Field Communication) for wireless payments, data transfer and more, as well as Bluetooth and WiFi (both 2.4GHz and 5GHz bands supported). Unfortunately, the ATIV S is limited when it comes to mobile data, restricted to HSPA+. Now don't get me wrong, LTE is super-fast, there's no denying it, but HSPA+ isn't slow by any means.
The Software
The ATIV S runs Windows Phone 8, so be sure to read our in-depth review on Microsoft's latest mobile platform. As for OEM extras, Samsung has created "The Samsung Zone" that offers a number of exclusive apps for consumers to take advantage of. Let's be clear here: while the company hasn't quite the same collection as Nokia, they do have a number of useful tools available.
So what are we looking at here? Samsung has loaded Now for consumers to keep up-to-date with stocks, weather reports, top tweets and more. As well as that we have ChatON, Photo Editor, Music Hub, Live Wallpaper and more. There are some interesting apps, including RSS Times and Photogram, but there are also some strange offerings such as Beauty.
If you're looking for a strong OEM app collection, it's worth saying a Lumia Windows Phone will be more your thing, but Samsung definitely does have the foundations set for a decent offering, the Samsung Zone just requires more tender loving care. Thankfully, if you purchase an ATIV S, you can enjoy Nokia's HERE Drive Beta experience, which is available for all Windows Phones.
The Camera
The Samsung ATIV S sports a 1.9MP front-facing camera, as well as an 8.0MP rear shooter. The FFC is decent enough, but don't expect the ability to take some mug shots for a model agency. It's perfect for VOIP calls and general fooling around. The main camera is where the ATIV S shines. It's surprisingly good.
We've previously highlighted the HTC TITAN for its underdog-like shooter, and now Nokia has taken the show with PureView technology on the Lumia 920, but we've got to hand it to Samsung as they've done a top job with the ATIV S. As with every Windows Phone, there are a number of options available for customising the end result for shots and video.
There are options for Anti-Shake, white balance, focus mode, resolution, flash and more.
So how does the camera perform out and about? Really well, actually. There's no DSLR quality here, but you're going to be capturing the detail that matters most when the time arises. It's perfect for whipping out when outdoors (we can't vouch too heavily since we're allergic to fresh air) for those gems and upload to SkyDrive and other social networks.
Check out some shots below of both day and night shots, inside and out. We're looking at top quality results, there's no doubt about it - except when used in low-light conditions.
The ATIV S sports an impressive camera
We took a quick look at the results produced from both the ATIV S and Lumia 920 (with Portico) and below is the comparison:
As one can see, there's not an awful lot in it. The 920 produces a more rich shot, but almost seems like there's a little too much colour injected into the environment. The ATIV S looks more real, but both Windows Phones produce great photos.If this were at night, it would certainly be a whole different kettle of fish, but the camera isn't supposed to be the major selling point of the ATIV S.
Lastly, the above is footage recorded on the ATIV S (with default video settings).
The Accessories
There are a number of accessories available for the ATIV S (as is the case with any modern-day smartphone). There are no wireless charging stations or addons that can be snatched up, but ATIV S owners can still enjoy a wide variety of extras. There are a range of stylus pens, cases and more that can further personalise and / or enhance the overall experience.
The Windows Phone Central Store also packs a punch when it comes to accessories and is arguably the best resource for checking out what gear you can purchase for your Windows Phone.We have an ever-growing catalogue that includes backup batteries, cases, memory cards, screen protectors and more.
The Phone
So the hardware is great so far, and the experience is pretty solid, but how's the ATIV S to use as an actual phone? That's the reason we all purchase smartphones, right? For actually calling and messaging contacts, just with that little bit extra. As mentioned above, there's no LTE support, but that's no deal breaker as the Windows Phone performs valiantly as a mobile device.
Call quality is good and conversation can be heard clearly with no issues. The device itself feels good to hold, and while it may look as though there's lack of texture, we've not had the situation where the ATIV S has managed to slip out of grip - particularly while in a call. While the 4.8-inch display is a whopper, there's surprisingly no issue with reaching all corners of the real estate.
The added bonus to the above is just how light the ATIV S is. It's a feather, especially compared to the Lumia 920. Something we've not noted in the review yet is how powerful the vibration is. It could just be our unit, but the haptic feedback is really, really strong - which is a positive indeed. The battery can last the day easily - another reason to game hard while on the move with 2,300mAh on-board.
The Conclusion
As I mentioned in the opening of this article, we give Samsung flak. They deserve it to some degree, but the ATIV S is a good smartphone. Actually, scratch that. It's a beautiful Windows Phone. But I stand by what's in the title - it could (and should) have been so much more. If Samsung were to be behind Microsoft and Windows Phone, I could definitely see units moving off shelves and consumers enjoying the Samsung experience.
They've already proven it's possible. Take a look back at the Focus range of Windows Phones. They were the most popular devices at the time, but Samsung has slowly lost interest. There has to be some understanding from consumers as to possible reasons for this to occur. They all relate to Android. Samsung's pride and joy (when it comes to popularity and revenue).
What will the future hold? It's uncertain, especially when one talks about Samsung. Will they still be here in a year's time? More than likely. I can't see them throwing in the towel, no matter what happens in the mean time. Is there a possibility more effort may be displayed in the future with marketing and development within the Samsung Zone? I can only hope so, but that'll depend on overall sales and demand, which haven't been strong - according to Samsung.
The ATIV S is a superb mobile phone, one that you should not regret after purchasing. If you're into the whole experience beyond Windows Phone itself, Nokia's definitely the way forward for the time being. Should you be on the lookout for a more laid back Windows Phone with a focus on the operating system without all the extras, the ATIV S is a strong choice indeed.
The Samsung ATIV S is available through various International Markets (U.K., Canada, Germany, etc.) at various pricing points. It is not currently available from U.S. wireless providers.
Get the Windows Central Newsletter
All the latest news, reviews, and guides for Windows and Xbox diehards.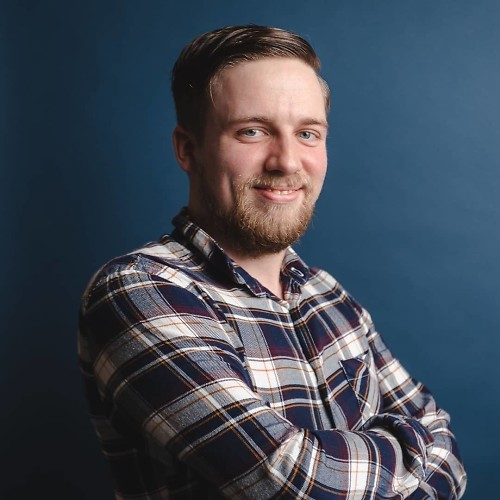 Rich Edmonds was formerly a Senior Editor of PC hardware at Windows Central, covering everything related to PC components and NAS. He's been involved in technology for more than a decade and knows a thing or two about the magic inside a PC chassis. You can follow him on Twitter at @RichEdmonds.