Samsung's rumored 12-inch 4K tablet running Windows 10 heads to India for testing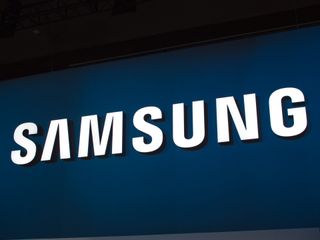 Samsung has been fairly quiet on the Windows front, but it looks like that may change in the near future. A Samsung tablet with model number SM-W700 has made its way to India for testing, with import export website Zauba highlighting a 12-inch screen size.
A leak from last month on Weibo revealed the existence of the tablet, stating that it would feature Intel's Core M CPU, a possible 4K (3840 x 2400) display, S Pen stylus support and Windows 10, with both 4 and 8GB RAM configurations likely on offer.
The 12-inch form factor is interesting, as that puts the tablet in Surface Pro 3 territory. With Microsoft expected to launch new models in the Surface series later this year, it is likely Samsung will also offer alternatives in this space with the W700.
That's all the information we have. With the tablet now featuring a model number that's consistent with Samsung's earlier Windows-based offerings, it is looking more and more likely that this rumor will pan out. We'll let you know once we know more.
Windows Central Newsletter
Get the best of Windows Central in your inbox, every day!
Harish Jonnalagadda is a Senior Editor overseeing Asia for Android Central, Windows Central's sister site. When not reviewing phones, he's testing PC hardware, including video cards, motherboards, gaming accessories, and keyboards.
8 GB RAM? In a tablet?
T-that's a typo, right? r-right?

The Surface Pro 3 has 4G and 8GB of ram. Why typo?

There is a Surface Pro (and book) with even 16Gb RAM!

It's a tablet-PC, not just a tablet

8GB of Ram makes sure it's more than Capable, that can only be a good thing. I would love to try a Surface pro out.

I wish they make the 4k thing optional Battery life is much more appreciated.

A samsung s6/edge with w10 please

Solution found... Tired of delay from Microsoft...

Does your life depend on having the latest tech?

I have an allergy to old technology, so for me it does!

With bloated Samsung apps right?

I said with w10, not android.. Android=bloatware.. Samsung sucks with android.. With windows it would be a great device..

My Son has a Samsung S6 Edge it's a very good quick phone, slick & elegant, I have always stuck to Nokia & Windows phone, my problem is I always seem to be 3 steps behind on phone front.

Won't be behind soon. The edge will be slick for the minute sure but like all Android phones will falter fairly quickly.

I heard that Samsung will release a windows 10 version of the new galaxy tab.

Since both Dell and Lenovo have released Surface "clones" with permission from Microsoft(presumably) I doubt the king of copying will pass on this chance.

Microsoft didn't permit them to create surface clones.. They "wanted" them to create surface clones.. Apple and Microsoft are worser copycats than Samsung.. Just that these 2 companies are better at software that Sammy gets the bashings for.

Is it not basically the same thing i just said? Also "worser" is not a word. And how is Microsoft a worse copycat than Samsung?

If Samsung do as what you said , them Indians will be happy as they can buy a Surface like tablet in India. As Microsoft will make their Surface tablets for US and UK pnly

You can get a Surface in other places than the UK and US

Try finding one in the Carribean. In fact try to find any Microsoft device except low end Lumias in the Carribean.

It's good that OEM's are taking notes from Microsoft's design. That's one of the reasons for the Surface line in the first place. Any device running Windows 10 is a win for Microsoft.

You guys are getting the wrong idea. I'm not against Samsung copying Surface at all. The more windows devices the better.

And so it begins. This Is where windows 10/mobile gains ground. Samsung making top of the line tablets. Just watch. Top of line Samsung windows mobile 10 phone wont be far away. Windows phone is about to gain market share over the next few years.

Ativ s7 note with snapdragon 820 next year please.( the s6 is soo gorgeous ) and yes,, I would love a Samsung windows 10 tablet.

I bet Samsung is trying to beat iPad pro. And only with windows os on it. Android will make it a toy tablet. It will be better if they also release a win10 phone.

Samsung's Android tablets suffer from the same issues every other Android tablet does. Android just isn't great for tablets. With two-in-ones on the rise Samsung could make a killer Windows 10 device. Exciting times.

My Nexus7 with android runs great and I have no problems with it.

Nexus 7 is a great device, but I think there are no large Android tablets that are doing good currently. I have a Galaxy Note 10.1 2014 edition and I can say that it is not that great when compared to windows tablets.

Yeah android tablets are really the bottom of the pile. They are slow, massively fiddly and no multitasking to speak of.

Guess Android Marshmallow is going to change that. The response from those using the developer's preview is very good.

I need a Windowsphone with Specs as Moto X Play and Price of Moto X Play. If I don't get that within in 3 months . Then I will say Ok Google to my new Moto X Play .
.
Don't saying that you are buying Lagdroid , My most used apps like WhatsApp , Hike , Facebook , Twitter etc are better in Android and I don't have apps in Windows Store for CAT exam preparations while Android is rich in it

I'm preparing for CAT too this year. And you'll find no decent things in the play store for studying. U get good books at a book store for CAT preparation.

Thats so shitty dude. Get a 930 or another old flagship. You can get it for 20 k easily. Or better get a xiaomi mobile and flash win 10 ROM when it becomes available.

Where did u see lumia 930 for 20k? Posted via the Windows Central App for Android

In the 30 seconds after you say "Ok Google" you'll realize how far behind Cortana Google is in terms of natural speech and neural net learning.

Hi while that is actually true, these guys are in India and they don't have support for Cortana there... sad but Microsoft's priorities don't seem to include the developing world at the moment. Posted via the Windows Central App for Android

The retail price of this new 4k tablet from Samsung will likely be $799 - $999? Any information on this Mr. Devine?

I am tired of waiting for Surface. *sighs* I think I will go for Samsung and replace my age old Hp lap...

You could always just buy a Surface pro 3?

Surface pro 3 not available in India.

its available in india via amazon
u can buy through amazon

Why would I spend 90k for a 4gb ram tab that won't have official warranty.

OOPS Way costly :( 102,999.00

It is available. Check Amazon or Ebay!!!

The main question is this... If there's an issue will Samsung EVER actually fix the issue? Probbaly not and that means I have no choice but to skip it. Anyone remember the Samsung 7 Slate and the amazing screen that wanted to fall off?

I've had my series 7 for 5 years or so and i have had 0 screen issues so apparently they did fix it.

They won't fix my S6 so likely not.

I don't think Samsung is sensing direction of the tides. Its also making an 18.4 inch Android tablet. Who would want such a big tablet, even bigger than a laptop.

Samsung originality is an extinct animal. I see no reason for Samsung to pass up an opportunity to copy someone. Posted via the Windows Central App for Android

The Surface Pro 3 takes like 70-80% of my battery at 50-75% brightness with a QHD display. I can't imagine what would happen with 4K.

They've got my attention.... Need something to replace my Note 10.1 eventually, and I'd prefer it to have Windows, so that I know it will be supported for longer than 6 months. But I may go Surface 3/4

8 gb of ram is worth it Posted via the Windows Central App for Android

With Sammy dabbling in the tablet space with Win10, it's probably safe to say that they're using some off the shelf Galaxy Tab Pro bits for the prototyping at least. ...so would it be a fair assumption that there might exist a Win10 powered Galaxy Note in some R&D facility on the outskirts of Seoul?

And DELL is also planning a Surface-like tablet to launch almost same time with the Surface. So it would be Microsoft, Dell and Samsung to launch premium tablet-PC later this year. May the best tab wins.

Nice to see Samsung being happy working again with Windows on their devices. Hoping to see real innovation regarding biometric sensors for supporting Windows Hello in this tablet. Knowing that Samsung already supports fingerprint based security, it wouldn't suprise if they put a fingerprint scanner on this tablet.

I would love it if this were true. Although I like my Surface 3, I still prefer the S-pen (Wacom EMR) over N-Trig and all the other digitizers I've tried so far (though haven't tried Wacom AES in new Thinkpads or Toshibas yet). The pen in my old Ativ 500t and (even older) Note 10.1 worked flawlessly. The N-Trig pen on my Surface still misses a few strokes in Artrage (though works better in Sketchbook Pro and Manga Studio).