Sea of Thieves developers show how community feedback has shaped the game so far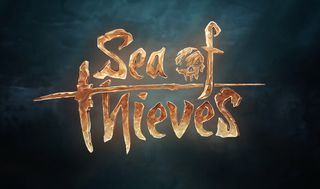 (Image credit: Microsoft )
The team behind upcoming open world multiplayer adventure — and all around pirate simulator — Sea of Thieves hasn't been shy about giving fans an early look at the game's development. In its latest vidoc, the team dives into how Insiders involved in the game's Alpha play sessions have helped shape the game so far with their feedback. Check it out below:
Some of the areas where player feedback has had an immediate impact include things like frequency of encounters and the difficulty of NPC enemies. For example, after introducing new skeleton enemies in a recent test, player feedback led the team to tone down their spawn rates and difficulty. Player encounter rates were also given a boost with increased visibility on the horizon, allowing players to see other ships more easily. The team is also looking into improving communication between players based on voice chat feedback, including options for those who prefer non-verbal communication.
Sea of Thieves is set to sail onto Xbox One and Windows 10 as a Play Anywhere game later in 2017. The game lets you work as part of a pirate crew as you hunt for treasure, sail your ship, and take on the dangers presented by the world and other players. The game is in the closed alpha testing phase for now, but you can sign up to be a Sea of Thieves Insider to get a chance to test it out ahead of release.
Windows Central Newsletter
Get the best of Windows Central in your inbox, every day!
Dan Thorp-Lancaster is the former Editor-in-Chief of Windows Central. He began working with Windows Central, Android Central, and iMore as a news writer in 2014 and is obsessed with tech of all sorts. You can follow Dan on Twitter @DthorpL and Instagram @heyitsdtl.
Can't wait to play this game in 4K on XBox One X.

The insider closed beta is actually closed, you could sign up, but as far as testing the game goes , forget a bout it

The test openings are few and far between - and then at hours like 4am on a Sunday (AEST)..

Once you get past the learning curve and get the ships navigation system in hand its a great experience and getting more accurate and enjoyable each week, have met mostly great folks from all over on there, had the mic working for the first 2 sessions but since then no one can hear me which is frustrating because they think you don't know how to play the game and mostly treat you like your not there or speak of you in third person or they feel like they are doing all the work! The rival encounters are more frequent now which means more confrontation which to be honest is the best part! working out your canons trajectory in rough waters is awesome, don't forget to cash in your gold before a bigger fish comes along and sends you to " the ferry of the damned"!

How do you cash in your gold? We had collected 7 chests stored them in our brig and had no idea what to do with them!

You need to locate any outpost on the map, preferably the nearest one, and dock there, grab your chests one by one and bring them onto the jetty, there will be a pirate there you can sell the gold to for points, normally fresh canon balls, bananas and wooden planks to restock after a battle because the default ones in the hull will be depleted, make sure all your canons are fully loaded and ready to rock before you set sail again, oh and you can head into a tavern on any outpost and get pissed before you set off again! Aaarrr! ☠⚓🗡🍺 🤢🦑🦈🎮🍌🗺🏝💣

Thanks! We figured as much, we were going to head to smugglers cove when two rival crews appeared and we went balls out sea warfare instead before the session ended.

Yeah its great with more variables as each new session arrives, last Wednesday we killed an entire crew, stole the 2 chests they had and sent their ship off into the sunset! I wonder if anybody found it as a ghost ship? Not sure if they respawned on it because I could here some of them rage quitting, the week before we slowly passed another ship waiting for them to open fire but they didn't so neither did we, tense!

I've been playing since the first alpha. They are definitely listening to feedback, and it's a very fun game. At the second or third one when the skeletons came, they were like super elite Navy Seal Green Berets with deadly accuracy, while you shot like a drunk member of The A-Team. These things would be killer bots in any other game to be honest. It's toned down a LITTLE in difficulty, but the spawn rates are certainly lower. Another thing: As it is right now, this game cannot be played properly without at least one person barking orders through a headset. It's not possible to cooridnate in any way without it.

I finally got in on the April 1st alpha and damn I had fun. Definitely need to communicate in this game as you need your entire crew to navigate, adjust sails etc. Luckily I was grouped with some pretty cool guys and had a blast as we figured out how to play. Will be awesome to see it change over time. Will have a blast playing this with my clan when it comes out!

Really looking forward to this game but i feel like they annouced far too early, I think E3 2015. If it does get a 2017 launch date it is going to be up against the AAA winter games and possibly Red Dead. I just think they have lost a lot of the hype. I hate getting drip fed info weekly , especailly when it has been like 110 weeks since the game was 1st showed.

Hope they can speed things up a little...

I think this should be a free-to-play game to get as many people as possible in the game.
I think it'll be unacceptable if it turns out to be a $40-60 game full of microtransactions.

I hope the pc version will gain the attention of streamers. It looks like one of those games that would really take off if just the right people (influencers) gave it a shot.