Minecraft is a global phenomenon, with on-going updates and ubiquitous access across practically any gaming device, the Minecraft brand has found its way into various other forms of media, from books, to shows, and even toys. And now, even chairs!
Say hi to the Minecraft Titan Evo 2022 gaming chair from SecretLab, bringing the best of their latest seat refinements and improvements with some iconic Minecraft flavor.
I've been using SecretLab chairs for almost half a decade now, and can attest to how well they stack up over time. It's certainly true that these chairs aren't cheap, but do they truly represent the best gaming chairs out there? Here's my review of the Titan Evo 2022 series, and how it translates to this Minecrafty design.
SecretLab Titan Evo 2022 (Minecraft) chair
Bottom line: The SecretLab Titan Evo 2022 series is a remarkable step up from its predecessors, thanks to its four-direction lumbar support and array of additional features. The Minecraft design is both faithful and iconic, ironically mimicking the creeper's tendency to sneak up on the player. This is a great chair for anyone, but be sure that you're buying the correct size for your setup.
For
Premium design with convenient magnetic connectors and easy assembly
Comfortable and airy materials with a faithful and iconic Minecraft flavor
Sturdy build quality with highly adjustable features
Against
Mountains upon mountains of packaging, much of which feels unnecessary
Huge price tag
SecretLab Titan Evo 2022 (Minecraft) chair: Price and availability
The SecretLab Titan Evo 2022 chairs are available from a few retailers, but the only one I've found that stocks the Minecraft chair specifically is SecretLab itself. The Minecraft SecretLab Titan Evo comes in at two price tiers, with the small and regular sizes hitting $614, and the XL model hitting $664. The small size Evo is recommended for those 5'6" and under, under 200 pounds. The regular size is designed for users 5'7" to 6'2" tall, at 220 pounds, and the XL version is for users 5'11" or taller, with a max weight of 395 pounds.
SecretLab Titan Evo 2022 (Minecraft) chair: What you'll like
The SecretLab Titan Evo 2022 series sought to address a range of criticisms of earlier iterations, and for the most part, I think the team nailed it. The unit I'm reviewing here is the XL version, designed for users up to 395 pounds in weight. I've previously used regular-size versions of the chair while far exceeding the recommended weight limit, and while I wouldn't recommend you do the same, after years of constant use, the chairs by and large met the challenge. I've since lost 100 pounds, however, putting me well within the recommended range for this chair, but I can attest for earlier versions' longevity and strength, given my previous weight.
The Titan Evo 2022's main improvements pertain to the armrests and the lumbar adjustment scale. The armrests previously were attached with a screw, which, over time, did break on one of my previous chairs. Leaning across to adjust the radiator eventually broke the screw on my 2018 model, but these new ones are attached with four powerful magnets instead, making them easy to swap out and clean, while also removing a point of failure. The head pillow is also attached using a magnet as well, which looks far more attractive and intuitive than the unfortunate strap design of earlier models, which was all too prone to falling off. The Minecraft design is also just all sorts of excellent. The iconic creeper motif gives the illusion of it sneaking up on you as it's prone to doing in the game, with authentic embroidery across premium, airy soft weave materials that are as easy to clean and maintain as they are durable and comfy.
Source: Windows Central
My favorite new addition is the four-directional lumbar backrest. Before, you could adjust the amount the lumbar curve protruded into your back. I found that this wasn't ideal on my previous chair, since it protruded into a place that I felt was uncomfortable. I ended up setting it flat and buying a separate lumbar backrest from Amazon as a result, but this new 2022 model eliminates that problem. Now, you can adjust the height of the lumbar curvature as well, giving you far more freedom for positioning.
The chair contains all the other typical adjustables. Seat height, seat angle, backrest angle, as well as arm rest positions inwards, outwards, up, and down all work well as you'd expect. The seat angle lock feels far sturdier than on previous models I've used, but that might simply be a result of the slightly more expensive XL version designed for higher weight loads. As I mentioned earlier, even while exceeding the weight limit on the regular model, I still didn't have any issues with the build quality of the chair, but there are a few things you should be aware of regarding sizes if you do plan to buy.
SecretLab Titan Evo 2022 (Minecraft) chair: What you won't like
The only real downside with the SecretLab Titan Evo sizes is if you somehow fall in between the weight and height categories. And sure, this is a niche issue, but I'd be remiss not to mention it. While I'm continuing on my weight-loss effort, I've found that I fall between the regular and XL sizes for weight and height. I feel like the XL chair is too high up for me relative to my desk, for example, although I'm still outside the weight limit for a regular chair. It's easily remedied by getting a monitor booster or something of the like, but in my 30s, I find that ergonomics are increasingly a cause for concern with my aging frame. If you're younger, this stuff is unlikely to be an issue for you.
Speaking of materials, the SecretLab boxes come with mountains upon mountains of packaging, many of which don't seem to be easily recyclable. Typically, chairs I've reviewed come with a plastic bag with a bunch of inserts for the various screws and tools. The SecretLab lineup comes with a tailor-made box with different compartments instead, which was a fair bit harder to dispose of. It's not a big deal for sure, since you're going to just end up throwing all of the packaging away most likely, but more care could be made to make it easier to downsize and recycle the stuff you get in the box here. The instruction manual was also comically large, like A2 paper size, which made it hard to maneuver.
And hey, I realize I'm scraping the barrel here. That's because the SecretLab Titan Evo 2022 is just kind of great. The biggest downside is quite naturally the price. The Minecraft edition is available in their premium soft weave fabric only, and starts at a staggering $614 dollars. This is a chair that will last for years upon years potentially, but the price of admission is undeniably steep.
SecretLab Titan Evo 2022 (Minecraft) chair: Should you buy it?
The SecretLab Titan Evo 2022 is a truly great chair, and the Minecraft design adds to the flavor. Whether you're buying for yourself or that Minecraft fan in your life, there are few reasons to denigrate this awesome chair.
For sure, the Titan Evo 2022 series is not cheap by any stretch, starting at $519, but this is from a chair brand that I've used for years, and represents some serious longevity and durability, across half a decade of heavy use.
You should buy this if ...
You want a chair that will last an incredibly long time
You fit the weight and height requirements adequately
You don't mind paying a premium
You shouldn't buy this if ...
You're not a huge Minecraft fan — the regular materials represent a $100 savings
There are undoubtedly more affordable chairs out there; we have a list of budget gaming chairs that are more survivable on the wallet. Are they potentially more survivable over time, though? It's hard to say.
One thing I do know is that with SecretLab, they've stood up to the test of time for me, beating out more "affordable" chairs that often cut corners to hit those lower price points.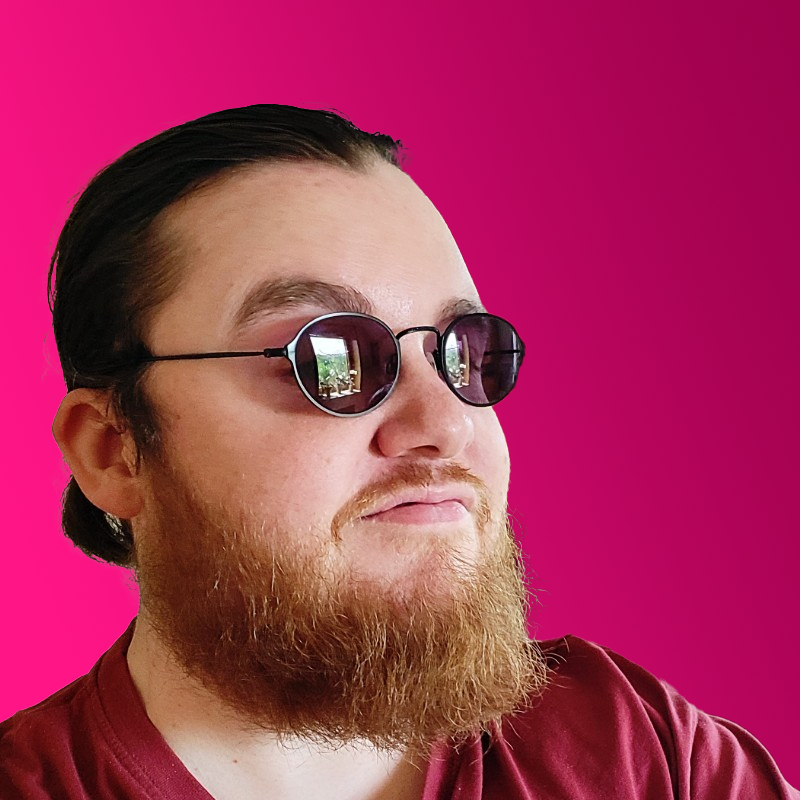 Jez Corden a Managing Editor at Windows Central, focusing primarily on all things Xbox and gaming. Jez is known for breaking exclusive news and analysis as relates to the Microsoft ecosystem while being powered by caffeine. Follow on Twitter @JezCorden and listen to his Xbox Two podcast, all about, you guessed it, Xbox!